Botanical Gardens At Asheville Guide: 5 Great Things To Do
Discover 10-acres of vibrant wildflowers, streams, and critters at the Botanical Gardens At Asheville. Relax at this free garden in Asheville, NC.
If you are headed to Asheville, North Carolina, and looking for a break from the city — but want to stay close by — why not pack a blanket and some snacks and head to the Botanical Gardens At Asheville?
One of the things that we most appreciate about living in the heart of Asheville includes access to the plethora of gardens, trails, and of course, the mountains. Mother Nature is everywhere, even in the city.
Did you know that there are 10-acres of hidden botanical gardens just minutes from Downtown Asheville?
The Botanical Gardens At Asheville showcase the plants and habitats of Southern Appalachia. As a non-profit, these Asheville gardens allow visitors to tour the grounds for free.
Plus, the Asheville Botanical Gardens are located on the expansive grounds of the University of North Carolina – Asheville.
The area is slightly less congested than downtown and offers a different Asheville landscape.
So, should you stop by this North Carolina botanical garden, and who will enjoy the grounds?
What can you pack, and how much time should you budget here? What other Asheville sights and attractions are nearby? We'll talk activities, pertinent information, food, and beer.
Lastly, though, please know that the Botanical Gardens At Asheville are different than The NC Arboretum.
The North Carolina Arboretum is located in the Pisgah National Forest off of the BRP. The Arboretum is much bigger and offers many more trails to choose from.
Let's get started!
Explore all of Asheville's beautiful parks and gardens.
This post may contain affiliate links that earn us a commission at no extra cost to you. If you love these guides, support Uncorked Asheville here.
Who Will Enjoy The Botanical Gardens At Asheville?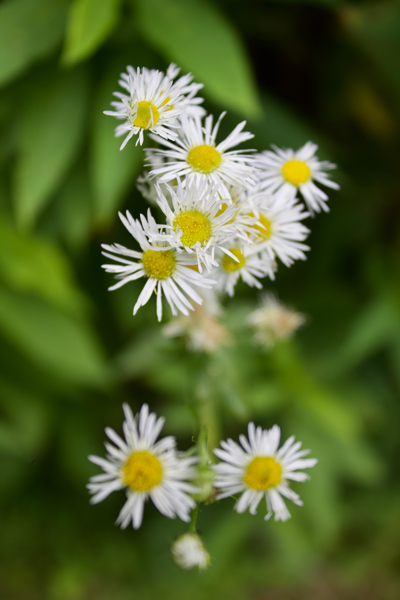 These Asheville, NC botanical gardens are for everyone…except your dogs. Sorry, pups; you are not allowed onto the property.
Because so many of the species are endangered or rare, they require a little bit of extra protection.
The Garden rules also note that this is not a "play park." Families are more than welcome, but there is no biking or outdoor games (i.e. frisbee) — again, to help preserve the fragile grounds.
But, while all of this is sounding more grumpy and less fun, you most definitely can pack a picnic.
Bird watchers, book readers, walkers, loungers, sun goddesses, and artists will love the Botanical Gardens At Asheville. You can leisurely stroll the paths, too.
Explore even more of Asheville's best picnic spots.
Who May Not Enjoy The Gardens?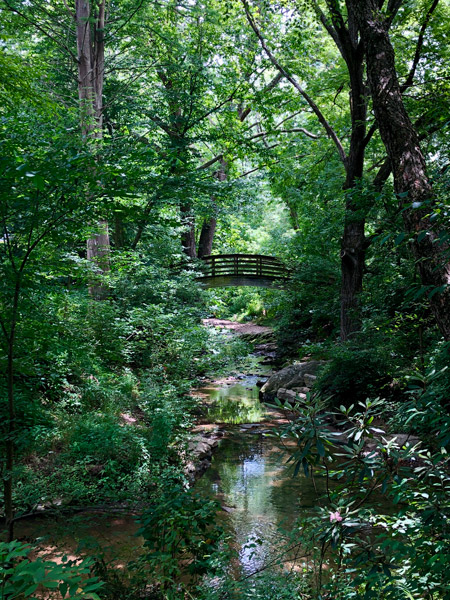 My husband…
If you are an avid hiker looking for hardcore Asheville hiking trails, you might wish to drive on by and head straight toward the Blue Ridge Parkway.
Here, you'll find nearby Craven Gap, Craggy Gardens, Craggy Pinnacle, and Little Butt/Big Butt Trail.
When we first visited the Asheville Botanical Gardens, we expected the trails to be a little more…existent. Think *very* casual and short nature walks here.
How Much Time Can You Spend At The Asheville Botanical Gardens?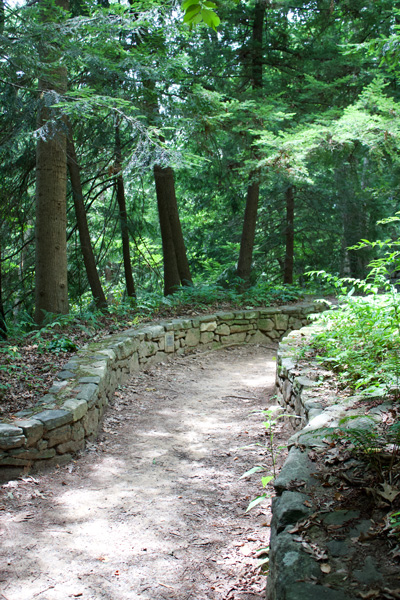 Unlike The NC Arboretum, the Botanical Gardens at Asheville are fairly small.
You can walk the 1/2-mile loop around the grounds fairly quickly. If you are going for a stroll, you won't need more than 45-minutes.
Of course, you could spend a morning or afternoon here stretched out on a blanket or on one of their benches with a book.
When Is The Best Time To Visit?
The mountain seasons are a tad unpredictable along with the weather. If you are trying to catch peak bloom times, aim for mid-April and mid-August.
Wildflower sightings are the best mid-April into May, and the Botanical Gardens boast of their Trilliums.
We are not flower experts, but they also have Spring-beauties, Wild Geranium, and Crested Dwarf Iris.
5 Chill Things You Can Do At Botanical Gardens At Asheville
Since these gardens are pretty low-key, these are the 5 things that you can do at the Asheville Botanical Gardens:
1. Walk The Gardens
What we love most about the botanical gardens includes the quaint pathways, bridges over gentle streams, and areas of wide-open space filled with trees.
The grounds just beg for you to take a timeout and digital detox…or let's face it: a beer detox, too.
The Botanical Gardens At Asheville are filled with grasses, ferns, moss, trees, wildlife, and flowers.
A few more flowers and species that you might stumble upon include: Joe-Pye Weed, Blazing-Star, Witch-Hazel, and Goldenrod.
2. Hop On A Short Trail
There is a short and easy 1/2-mile loop trail that follows the boundaries of Botanical Gardens At Asheville.
It's quaint and fun but also underwhelming if you are looking for more. That's our truth bomb.
You will pass Hayes Cabin to see how predecessors used to live in the mountains, and you'll also find a few runoff trails. Don't miss the creeks along the way.
3. Read A Book Or Picnic
Of course, this is the biggest reason why you'd visit these botanical gardens: a leisure/resting day outside enjoying the beautiful weather and lack of crowds.
4. Visit The Library & Gift Shop
The Cole Library is open during Visitor Center hours. If you are temporarily visiting, you may still peruse the stacks and use the books while there. The library offers botanical and horticultural information.
The gift shop celebrates nature and animal lovers. You can find books about the trails and NC travel from indie and local authors.
5. Take A Class
The Botanical Gardens At Asheville also host plant sales and offer education classes for adults. Some of these classes include learning about black bears in the area or taking garden and bird walks.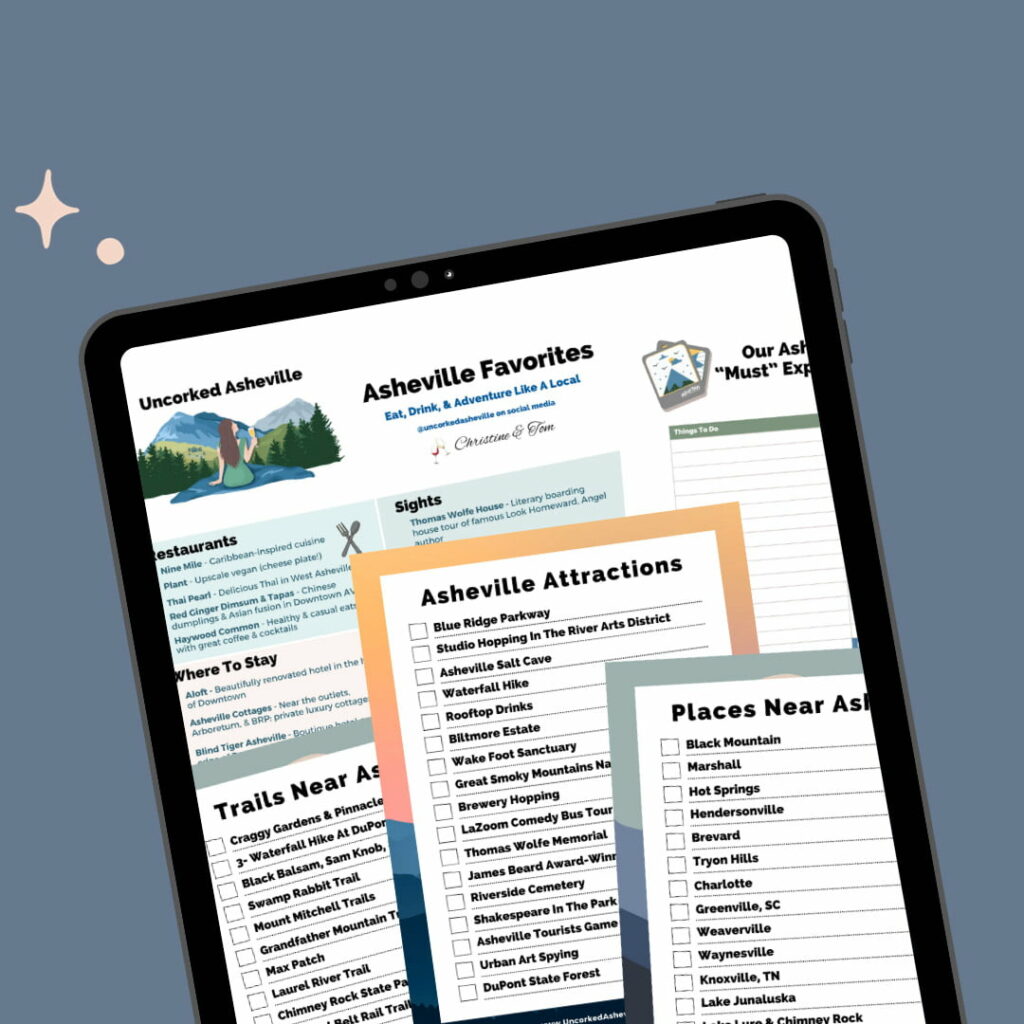 Never Miss Another Asheville Update
Experience Asheville like a local with our free attractions, dining, hiking, and day tripping guides. Get events, updates, and more straight to your inbox from Christine.
What To Pack For A Picnic At The Botanical Gardens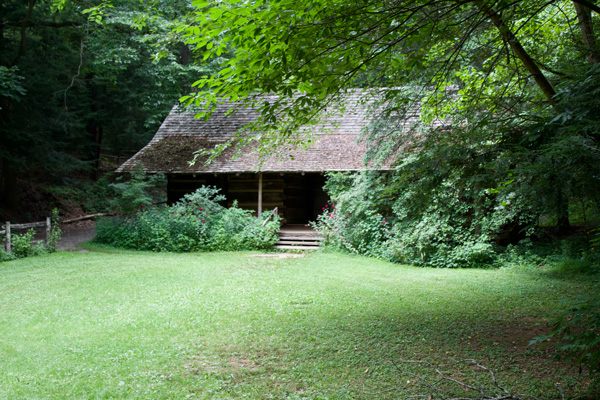 A few items that you might want to bring to the Botanical Gardens at Asheville:
We worship a little sun and a good book. Since the nearest beach to Asheville is about 4+ hours away, we love spreading out on a blanket and lounging on the grass.
Hammocks aren't allowed at the Asheville Botanical Gardens, making a large blanket perfect for a catnap and lunch.
If you are more local, you might want to grab your picnic basket or cooler.
Of course, you can make lunch at home or your Airbnb to bring with you.
Or, pick up sandwiches to-go at Green Sage Cafe — the Merrimon location is the closest.
Merrimon Ave. in North Asheville also has a Trader Joes, Whole Foods, Ingles, and Fresh Market for food supplies.
Read more about all of North Asheville's restaurants, including Cecelia's for crepes and empandas.
We honestly rarely wear bug spray as we try to leave Mother Nature alone and not douse our bodies in chemicals.
We drink a lot of wine; that's our chemical of choice… But, we will say that these grounds are a little buggy. If you are hiking elsewhere, bug spray isn't a bad idea.
More Attractions Near The Asheville Botanical Gardens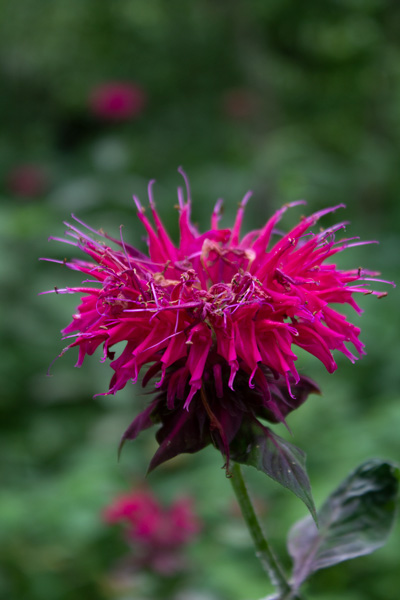 Beaver Lake Bird Sanctuary & Trail
If you love being outside, head to Beaver Lake Bird Sanctuary located at 1056 Merrimon Ave. in North Asheville.
Parking is donation-based, and visiting is free. Choose between the less than .5-mile Sanctuary loop, spying diverse birds, or walk the 2-mile perimeter trail around Beaver Lake.
You'll love the Blue Ridge Mountain views and gorgeous lake.
Asheville's North Asheville Neighborhood
North Asheville is a fantastic Asheville neighborhood filled with with delicious restaurants and plenty of things to do.
Head to Luella's for local BBQ and Plant (for dinner) for the best vegan cuisine in town.
In the fall, pumpkin pick at Grace Episocal Church.
In the spring and summer, walk the lake and head to the BRP. Catch a sunset at The Omni Grove Park Inn along with charcuterie and rooftop drinks.
Local Craft Beer Around The Gardens
If you are looking for something different in the Asheville brewery scene, check out Ginger's Revenge.
Ginger's Revenge is located about 5-minutes driving distance from the Botanical Gardens At Asheville.
They brew alcoholic ginger beer, which is gluten-free and 95% organic. They are located at 829 Riverside Drive.
A lesser-known, more local brewery is Zillicoah Beer Company, which is minutes from Ginger's Revenge.
We love their outdoor seating along the French Broad River and permanent taco food truck. Zillicoah is located at 870 Riverside Drive.
Lastly, grab some of Asheville's best pizza at Asheville Pizza and Brewing. Along with craft beer, this kid-friendly restaurant has a movie theater and small arcade.
Asheville Pizza and Brewing (North) is located at 675 Merrimon Ave, Asheville, NC 28804.
River Arts District
If you enjoy urban art, don't miss the River Arts District.
Discover artists' studios, beautiful murals, hidden shops, an indie movie theater, Wedge Brewing, cafes, and some of the best restaurants in town.
For wine bars, head to Bottle Riot, and grab a wine flight at pleb urban winery, one of Asheville's most unique wineries.
Baby Bull serves up one the best burgers in town.
Downtown Asheville
Of course, downtown Asheville is less than 10-minutes away from the Botanical Gardens At Asheville.
Peruse the Asheville bookshops, taste test all of the beer, hit up a candy store, catch a sunset at a rooftop bar, or snack on some Asian tapas.
Read more about all of Downtown's top restaurants.
Botanical Gardens At Asheville Contact Info
Botanical Gardens at Asheville
151 W.T. Weaver Blvd.
Asheville, NC 28804
Telephone: (828) 252-5190
Website: https://ashevillebotanicalgardens.org/
Hours, Directions & Pricing
Hours
Please check the Botanical Gardens At Asheville website for updated hours. As of summer 2020, the hours are the following:
Monday through Friday, 8 a.m. to 7 p.m.
Closed Saturday & Sunday.
Directions
If you are coming from downtown Asheville, follow Merrimon Avenue/US 25 north to W.T. Weaver Blvd. Take a left. The entrance to Asheville Botanical Gardens is on the right shortly after the traffic circle.
There is a free parking lot in front of the gardens.
Pricing – FREE
Admission and parking are free.
Visitors are encouraged to donate or become members. A basic membership costs $40.
Where To Stay In And Around The Botanical Gardens At Asheville
Where To Stay In Asheville
Explore the best places to stay in Asheville. A few of our top suggestions:
Aloft – Downtown Asheville – Centrally located and recently renovated, enjoy a rooftop pool, a gorgeous bar, and trendy rooms.

The Omni Grove Park Inn – Treat yourself to a luxury resort in North Asheville, complete with breathtaking sunsets, terrace bars and dining, and loads of Asheville history.

Hampton Inn And Suites Asheville Biltmore Area – A budget-friendly but renovated hotel on busier Brevard Road that's perfect if you wish to stay between Biltmore Estate, Downtown Asheville, and the Blue Ridge Parkway.

Asheville Cottages – Gorgeous 1 to 3-bedroom cottages with a private deck, housing a grill and hot tub. Find luxurious heated-floor bathrooms with rain showers, a well-stocked kitchen, and the cleanest rooms in town.

Foundry Hotel – An oasis in Downtown Asheville, Foundry Hotel is a nod to AVL's industrial history. Find famous restaurant Benne on Eagle while sleeping ensconced in charm and elegance.

Country Inn & Suites by Radisson, Asheville Westgate, NC – Located off of the highway as you enter AVL, find a sleek and clean hotel at a great price.

Black Walnut B&B Inn – Designed by Biltmore's supervising architect, Richard Sharp-Smith, this 1899 inn is close to Downtown AVL and serves afternoon tea. Two rooms are pet-friendly.
Don't miss out on these Asheville properties on Booking.com, too.
Let Us Know If You Visit The Asheville Botanical Gardens
Are you headed into town? We'd love to hear from you. If you visit the Botanical Gardens At Asheville, please let us know what you think.
What did you enjoy and not so much like? What did you do before or after your visit? Would you go back?
If You Like The Botanical Gardens At Asheville, You Might Also Like:
The North Carolina Arboretum
Best Gardens & Parks
Lakes In & Near AVL
Looking For Similar Adventures? Head Here:
Perfect Picnic Places Near Asheville
Ultimate List Of Things To Do In & Near Asheville
Romantic Asheville Places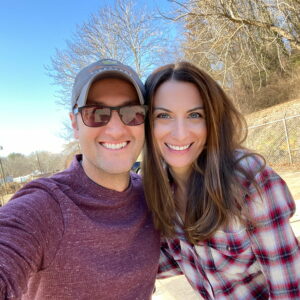 Christine (pronouns: she/her) is the owner and lead writer of Uncorked Asheville. After falling in love with those gorgeous Blue Ridge Mountains, Christine and her husband Tom decided to call Asheville, North Carolina home. When her pointy Italian nose isn't stuck in a book, Christine is adopting all of the kitties, getting lost in the forest, and drinking an ESB. She has a BA in English and History from Smith College, her MLIS from USF-Tampa, and is a former U.S. Fulbright Scholar - Indonesia. Christine also owns The Uncorked Librarian LLC with books and movies to inspire travel.