We moved to Asheville in 2019 and have never regretted that decision. Learn why we love living in Asheville, NC and have all of your questions answered about things to do, best neighborhoods, the weather, pros and cons, and so much more.
Disclosure: This site may contain affiliate links for products and services I recommend. If you make a purchase through these links, at no additional cost to you, I will earn a small commission. Read my full disclosure for more information.

It's no secret that we moved to Asheville, North Carolina on a whim. With our long weekend plans to Puerto Rico thwarted, we needed a back-up plan. Why not head to Asheville? We both had never been and had heard only wonderful things.
What started as a whirlwind 3-day tour turned into the start of our move to Asheville in under two months. Who knew? NOT US!
What pushed us over the edge to move? For one, we were New Englanders living in Florida, and Florida was just not for us. Florida is hot, humid, and a little lacking in the culture we crave.
Two, we could both easily work in Asheville based on our jobs.
And three, THOSE gorgeous mountains.
Not to mention that we loved the foodie scene, endless hiking, BEER, and mild seasons, including a vibrant fall.
Now that we've bought a house and have been living in Asheville for quite some time, I get a ton of emails asking us what it is like living in Asheville, NC. Why move here? Where should people live? What do we do for fun? Is it expensive?
After answering these questions individually over and over again, I figure it's time for a post. Below find out why we love living in Asheville and our recommendations, advice, and experience.
The Down Low On Living In Asheville, NC
Here are some of the most pressing questions that I received in my inbox.
Please keep in mind that these are just our opinions and experiences. Yours may not be remotely the same.
We also do not have children and chose to buy a house before moving here. We flew up one weekend alone just to house hunt with an Asheville-based realtor. Our jobs remained the same with the relocation.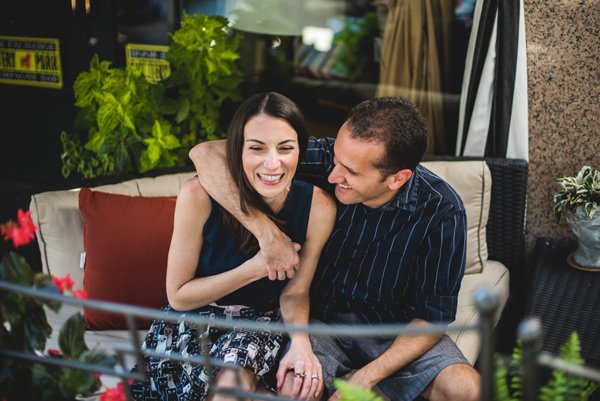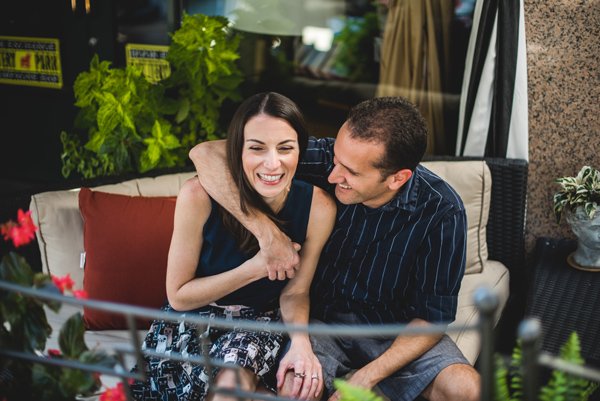 Why Move To Asheville, NC?
We have always lived around the United States and elsewhere due to the nature of our jobs. For me, I've lived in Connecticut, Massachusetts, Indonesia, Florida, and now North Carolina. My husband can add Virginia and New York.
I'm not going to lie: so far I love living in Asheville, NC, and of course, I loved CT–where I was born and raised. I am a sucker for seasons, outdoor sports, and a mix of city and country life.
So why would anyone move to Asheville, North Carolina, like us and others? Based on the emails I've received, people love the appeal of the mild climate, great outdoors, and hip and growing city.
There is pretty much a craft brewery on every corner, if you have food preferences or intolerances, restaurants will easily cater to you without rolling their eyes, and Asheville is full of tolerance for all communities. There is a vibrant LGBT+ community.
Don't get me wrong: you will run into a grumpy local here and there or see a Confederate flag on your way to Ingles. This is rarer in Asheville than FL.
Plus, we have the Biltmore, an arts district, and a liberal town in a fairly red state. I'm not sure we'll ever eat at all of the cafes and restaurants.
You can read more why we moved to Asheville here, on my other site, The Uncorked Librarian.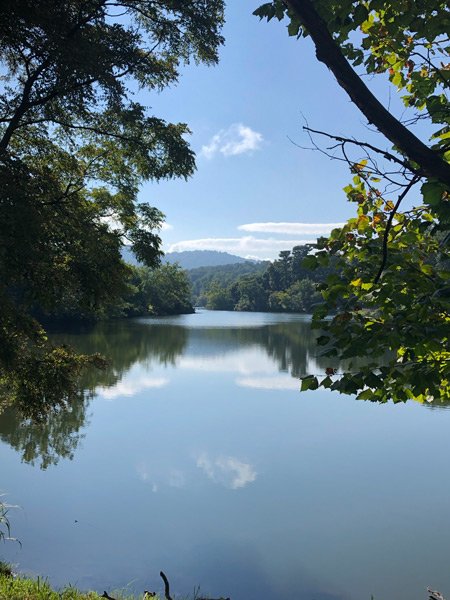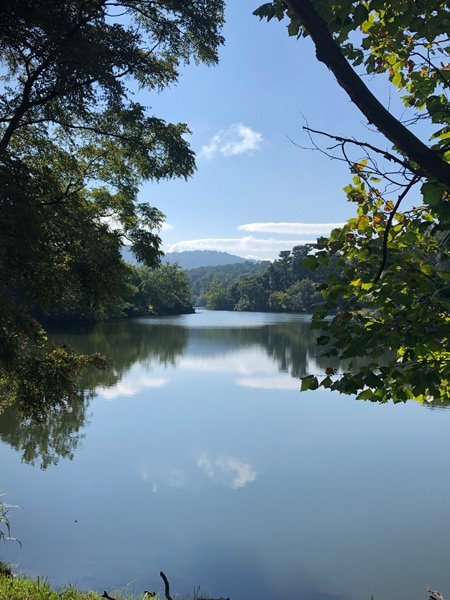 Why Live In Asheville?
Along those lines, why would anyone live in Asheville over another rocking and growing city like Nashville, Knoxville, Austin, Greenville, or Dallas?
I would advise you to visit the places you are comparing and spend as much time there as possible. Get a feel for the culture, the people, and whatever you personally value most.
Some places will have more traffic, fewer jobs, a higher cost of living, and different things to do for fun.
For us, we had some expected as well as oddball musts: We wanted a two-story home with a basement (Florida, remember?!). Because I have ulcerative colitis and my husband has Celiac's, we wanted a town that respected food intolerances; we love eating out every week. I also needed a GI office nearby.
After living in such a flat state filled with suffocating heat and swampy gross humidity, we wanted to see light snow again–but not CT blizzard-level. We also didn't want to have to drive 1 to 2 hours to get somewhere like the dentist.
We love the outdoors and wanted to spend our falls and summers hiking. I won't lie, though, we questioned if we could live 4+ hours from the beach.
Plus, we wanted a city with a diverse population. We found all of this in Asheville, along with endless things to do. This sounds cheesy, but we just knew in our hearts that Asheville, NC felt right for us.
Is Everyone A Hippie? Who Lives In Asheville?
I mean, if you aren't at Trader Joe's battling the crowds on a Friday night, you probably voted for Trump and hate polar bears. I'm kidding. Whole Foods and The Fresh Market are right there too on Merrimon Ave.
But no, not everyone is an *awesome* hippie or even young, a digital nomad, a liberal, or a retiree. Truth bomb, though: Around 2019, U.S. News ranked Asheville as the 4th best place to retire. We do have a lot of golf courses… Man, I am so good at making raging stereotypes today!
Asheville has quite a bit of diversity with a metro population estimated to grow to almost half a million by 2025. And yes, people both love and hate–really hate–this fact–and argue fiercely about it on FB threads. U.S. News also reported that the median age in Asheville is 44.
Plus, we have the University of North Carolina Asheville–a liberal arts college–responsible for about 3,600 young adults.
Throughout the year, you will find a growing tourist population, too, and snowbirds.
You can read more Asheville, NC demographic information from the Asheville Area Chamber of Commerce and the U.S. Census.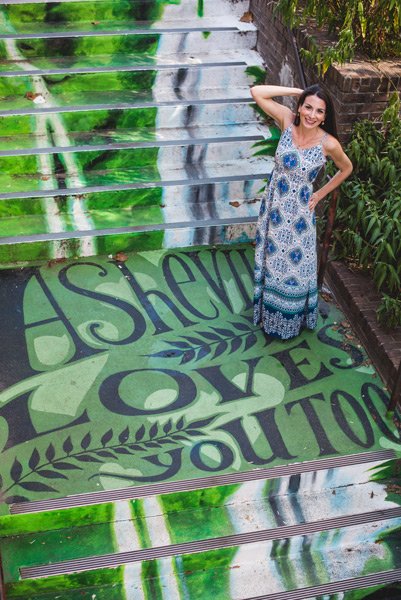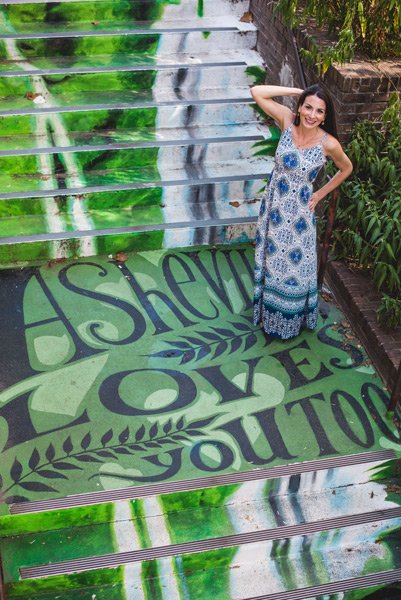 Are The Locals Friendly?
Which always brings me to the uncomfortable question: Are the locals friendly toward newbies living in Asheville, NC? Do they want us there? Is there visible tension?
I had always heard that locals resented the influx of people moving in, the overdevelopment, and, rightfully so, the increased traffic. There will always be heated debates over housing and congestion.
We have never met anyone face-to-face that expressed any concern for having us here. Luckily, new friends embraced us with open arms and tons of booze, transplants and locals alike.
We purchased a home in an established neighborhood–a home that needs major updating–and we work, eat, and spend our time and money in Asheville, giving back to local businesses and the economy.
The only time I ever had someone say anything negative to us was on my other site, The Uncorked Librarian. Melissa told us to go back where we came from (um, do you mean my family's homeland of Italy?) and that she didn't want people like us here. The rhetoric of our leadership, I'd say…
But don't forget that it's super easy to hide behind a keyboard and an anonymous "f*[email protected]*ck.com email address (not kidding) to troll and be ridiculously and unproductively mean.
Many appreciate the tourism that allows businesses to grow and thrive while having such an eclectic gaggle of residents. Yes, like anywhere, places get crowded, but with that comes positives, too.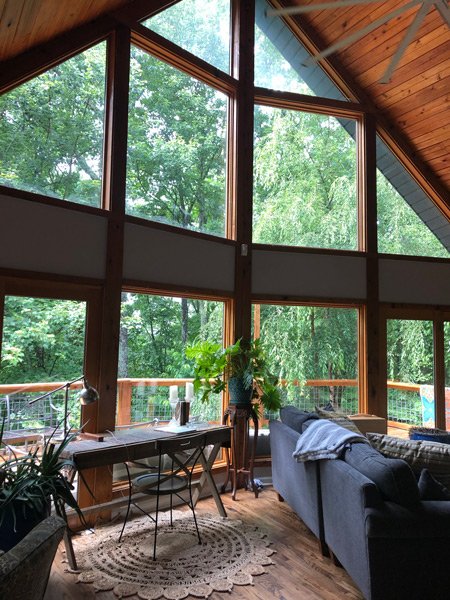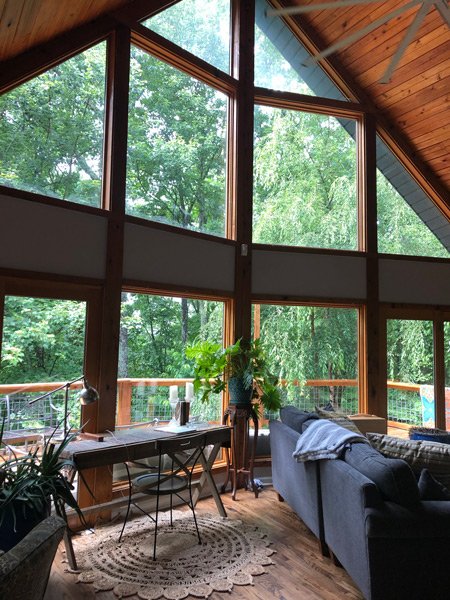 What Is The Real Estate Market Like In Asheville?
When we first thought about living in Asheville, NC, we had no idea where we should live. Due to work, we only had one weekend to figure it out. Let me tell you, the real estate market in Asheville is hot. Homes go fast.
In fact, we were touring a home when another realtor started yelling at ours because she jumped our time slot to put in an offer on the house for her clients… We didn't want the house, but I had never seen anything quite like it.
Our realtor warned us that we only had a few days to make decisions, and she was right: houses we toured that weekend were off of the market by Monday morning.
We had 4 amazing houses that we loved out of the 15+ we looked at. Luckily, we got our first choice, no bidding war, and for a price that was fair…for Asheville. Overall, we had a lot of options with little stress.
Please also remember that we don't have kids–school districts didn't matter to us–and we never considered renting. I have FOUR CATS. Plus, we owned a home in Florida and have a lot of shit.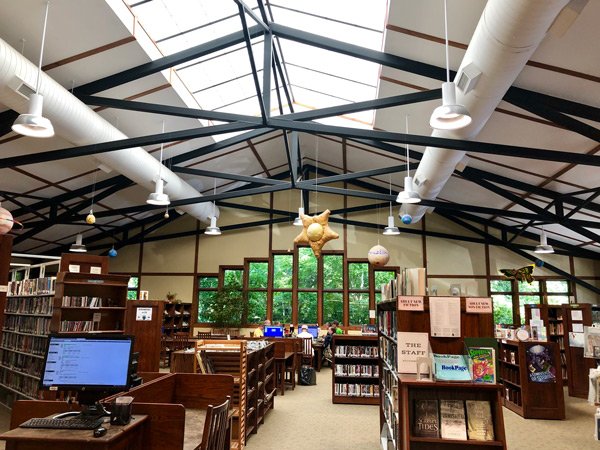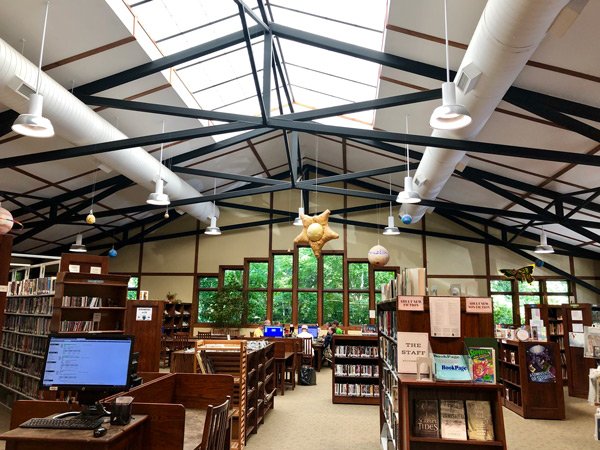 What Are The Best Neighborhoods To Live In Or Look At In Asheville?
We looked at downtown Asheville, Fletcher, Arden, Weaverville, Black Mountain, North, West, and East Asheville, and Biltmore Forest and Village along with a few other obscure neighboring towns.
We did not look at Montford or Grove because I have a feeling our budget was lower than those gorgeous beasts. You can also find 1 to 2 million+ houses in Asheville.
As for the suburbs, Fletcher and Arden have great houses for slightly less–the ones we saw tended to be more up-to-date, and you got more for your buck. Those are under a 15-minute drive into the downtown area.
Hendersonville, which we love, is a great option too, but it's about 45-minutes away from parts of Asheville with the costs and crowds slowing increasing. If you work in the city, the commute will suck. Traffic has been hideous out that way lately.
We ended up close to downtown, which meant we paid for it–and snagged a beautiful house that needs hellll…I mean, love.
Is Living In Asheville, NC Expensive?
According to the U.S. Census from 2014-2018, the median house costs $242,500. Mmmm, I think that's changed a lot in the past two years…
The Census also pegged the median income around $48,000–I cannot attest to this one; our salaries are independent of location.
We know people who rent both houses and apartments. It's doable, and it's not CT. When people complain about how pricey it is here, I think about my CT nonprofit salary, renting there, and taxes…
Plus, it depends if you have a job already. Some people move here in the blind: no home, no work, no clue… We prefer to know our budget and look around.
If you don't have these luxuries of already having work lined up or the chance to find housing beforehand, you can still find a mix with an open mind.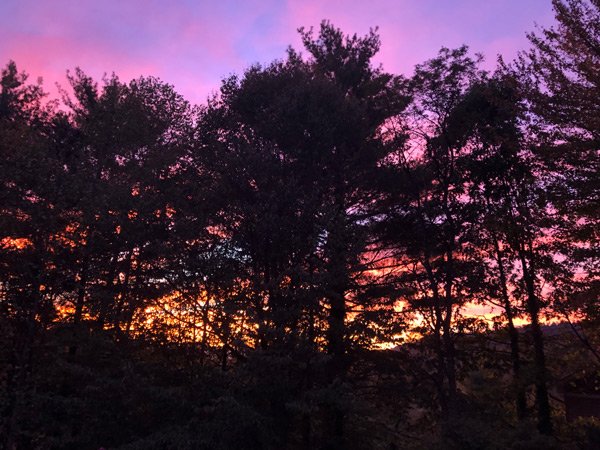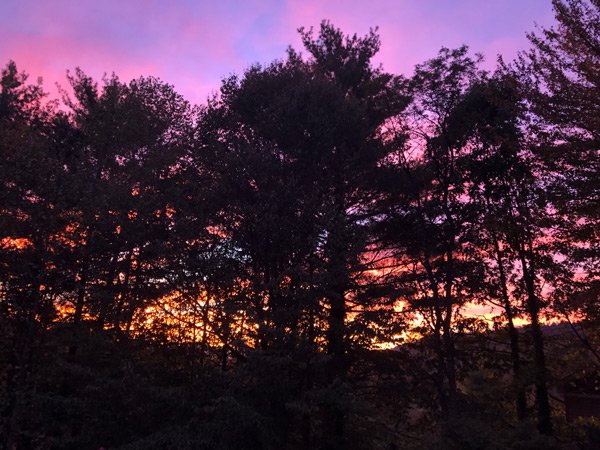 How Do You Get Around In Asheville?
While Asheville has some form of public transportation–a bus system–most people get around by car. If you live and work outside of the city, I'd say it's fairly essential that you have a car. Most of America is like this, though.
We always half-heartedly joke that the older city structure is not prepared for our big SUVs. Some of the streets are super tiny with thin lanes, the parking spots are impossibly small, and those hills get me.
People drive pretty INSANE here too–it's not MA, but it's close. Add in a parking lot, and they love to speed and weave.
You will use your parking (emergency) brake in Asheville. Hills are plentiful.
Note that within my first two weeks of living in Asheville, NC, my car had been scraped from other's doors and bummers. It's become a fact of life.
OK, and yup, I accidentally scratched some dude's illegally parked, oversized tow truck once too–he was in a very small and hilly lot where he shouldn't have been, and I was stuck. I thought I had room, and didn't see the extra (unmarked) piece hanging off his tow. Never in my life have I knicked someone's car before.
I will also add that when you head to downtown, you will end up paying for parking in a lot, at a meter, or in a parking garage. They are fairly priced.
In tourist season and on weekends, spots fill up, but usually, we find something without having too much road rage. You just need to learn where to go and where not to go.
What Is The Weather In Asheville and North Carolina Like?
We love the weather in Asheville. We've seen every season now and find it to be pretty mild. I am not going to go all Weather Channel stats on you because that is boring.
This winter, we saw flurries as early as October–they were beautiful. Our cats were mesmerized with their first snow.
We haven't had snow stick for more than a few hours. Occasionally, you will see more snow, especially in the mountains.
It also gets icy in the winter, and while we have had a few nights drop into the 20s, the 30s to 50s are our usual Asheville winter weather. Parts of the Blue Ridge Parkway will shutdown.
The spring and fall are pretty mild. Compared to Florida, it still rains here a lot. We did feel the gloom of less sun.
The fall in the mountains and along the Blue Ridge Parkway matched our New England home. STUNNING. You can check out our favorite Asheville fall hikes here.
Summer can hit the high 90s, but again, it's not Florida.
For us, the North Carolina weather is a mix of New England meets Florida. Sign me up!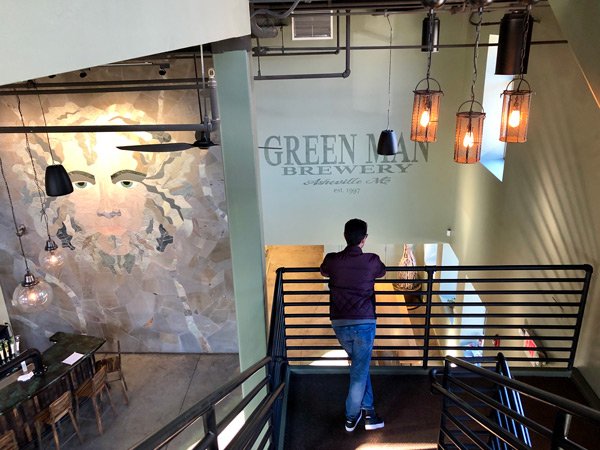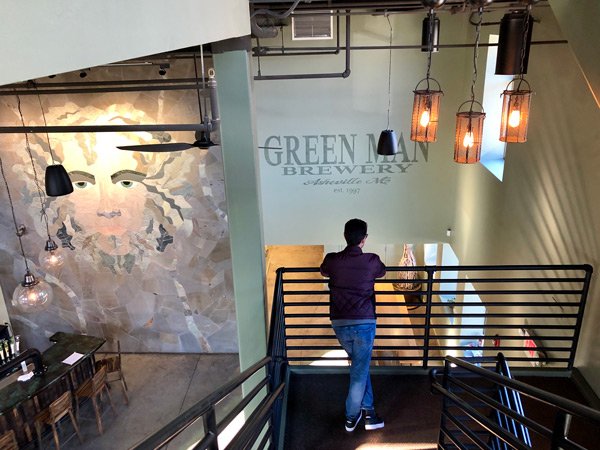 What Can You Do For Fun In Asheville?
Gosh, what can't you do in the city of everything? Living in Asheville means that we are NEVER bored.
We are annual passholders to Biltmore. When not visiting the house, we go for their great exhibitions–they just showcased Downton Abbey period clothing–the trails, winery, and dining. Biltmore also hosts concerts and seasonal events.
Of course, we eat out a lot and love hitting up the boozy scene. Yes, there are breweries, wine bars, dive bars, and places to sip craft cocktails like the Grove Park Inn. You have Sierra Nevada and New Belgium as bigger names, too. Many breweries have live music on the weekends.
Hiking in the gorgeous mountains is a must, and DuPont–home to The Hunger Games waterfalls–is nearby. We love the Blue Ridge Parkway and all of its picnic and mixed-level hiking grounds.
We headed to the North Carolina arboretum this winter for their winter lights festival on the grounds.
The River Arts District is home to local art shops, urban street art, breweries, and a winery.
Plus, you can drive to Hendersonville for their three big wineries and amazing downtown. We still need to explore all of our neighboring towns.
For our Asheville fall bucket list, we love picking apples, eating cider donuts, and getting lost in a bamboo forest.
Basically, I sum up our experience as hike, eat, drink, repeat.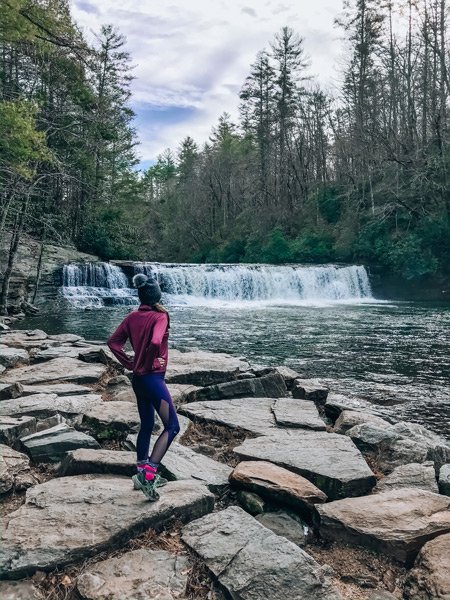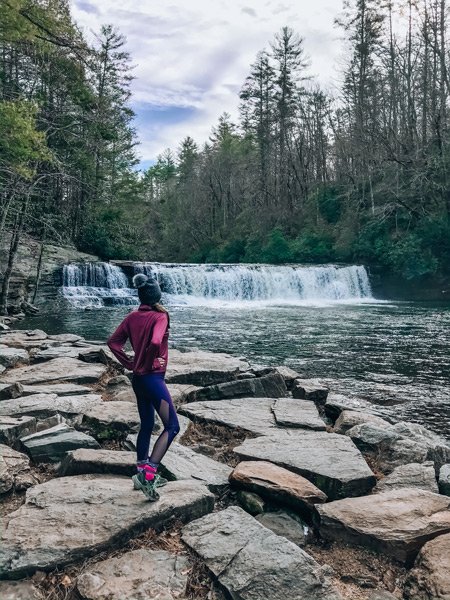 What Are The Pros and Cons Of Living In Asheville, NC?
What Are The Cons of Living In Asheville?
The Airport
The regional airport is great, but we are used to MCO and direct international flights to Dubai, Reykjavik, and Dublin. We travel a lot so AVL adds time and layovers.
You can drive to Charlotte, but you'll still find yourself with an extra leg–and sometimes it's cheaper to fly out of AVL. Newark is also one of our newer international options, but you have to fly there first.
For domestic flights, we've added some stops and driving, too.
The Traffic & Congestion
I-26 always seems to be under construction. Sometimes traffic can be horrific. There are a ton of trucks at the craziest hours of the day.
During rush hours and prime times, the roads get congested, as well, and parking can be harder.
Tourist Season
We love that tourists add a vibe to Asheville and put money into the city. But, they do clog up and swarm the downtown too.
Overall, we just know to make reservations in advance, go out on 'off' nights or times, and avoid certain areas at particular times. The Grove Park Inn in December is like Disney on Christmas Day.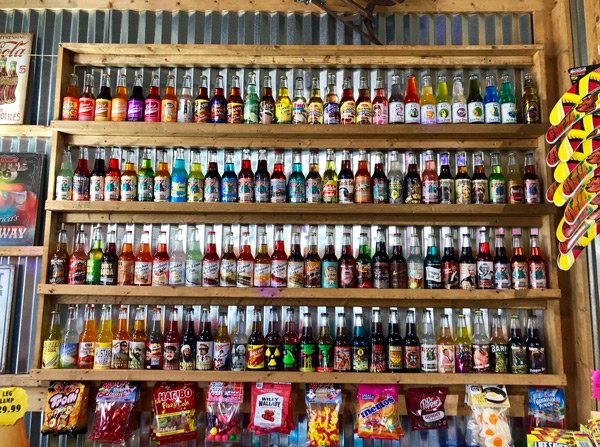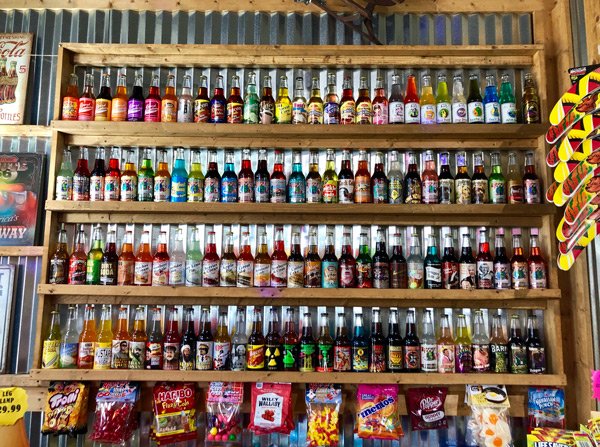 What Are The Pros of Living In Asheville, NC?
Culture
We just love the culture and diversity in Asheville. You can enjoy the art museum, learn about the history of Biltmore, and eat and drink locally. The community is educated, active, and engaged.
Things To Do
As mentioned above, there are tons of things to do in Asheville for everyone. I barely scraped the surface. Find hiking, live music, art, educational lectures, food, theater…you name it!
We've also traveled over to TN for day and weekend trips to places like Clarksville (5.5 hrs), Nashville (4.5 hrs), Dollywood (2 hrs) and Knoxville (2 hrs). We've been meaning to get out to the beach to see places like Hilton Head and revisit Charleston, too.
The Mountains
Lastly, we love living in Asheville for those stunning mountain sunsets. George Vanderbilt built his retreat here and put Asheville on the map because he thought the mountains were healing and peaceful. He was so right.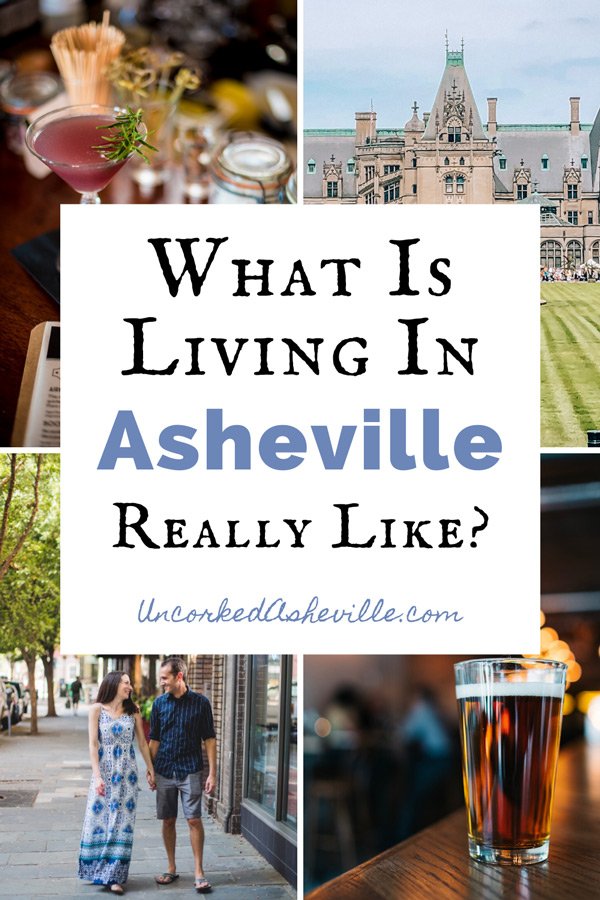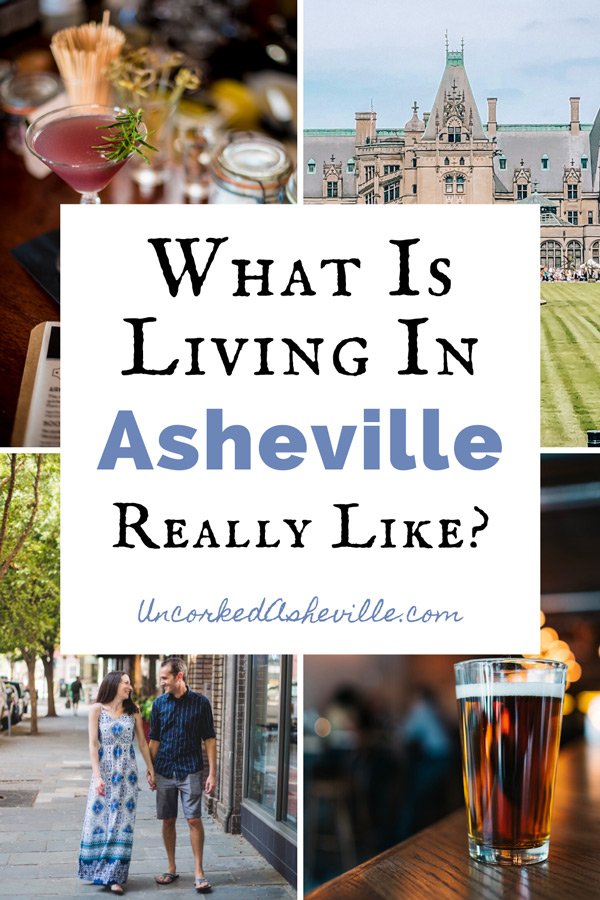 What Did We Miss About Moving & Living In Asheville, NC?
I love living in Asheville–and I say this often. Moving here was the perfect choice for our family.
Do you have any more questions about what it is like living in Asheville or North Carolina? Did we miss anything that you want to know? We still need to explore more of NC, for sure.
We have also tried our best to answer the questions we get from readers, and I hope these FAQs help you evaluate your moving and living options. You may have a completely different experience living in Asheville, but we wanted to share ours to help guide you.
Where Should You Head Next?
If you are planning a quick trip, check out this short Asheville itinerary.