Don't miss some of the best museums in Asheville, NC. Explore Asheville's art museums, interactive museums for children, and famous historic sites like spooky cemeteries.
Are you a history, art, and science lover heading to Asheville, NC? Asheville isn't only famous for its craft beer and foodie scene — although those are huge perks. Asheville also encourages a lively culture of art, music, and history.
The art museums in Asheville celebrate contemporary, abstract, and historic American art. You cannot miss the newly renovated Asheville Art Museum. It's gorgeous.
For interactive children's museums in Asheville, play in the Asheville Museum of Science and Pinball Museum; big kids are welcome, too! Super Mario Kart followed by Frogger? Yes, please.
Not to mention that Biltmore Estate — America's largest home — has a little bit of something for everyone. Think wine, food, museum exhibitions, trails, and a creepy old house with a bowling alley.
Along with quirky and eclectic museums, you cannot skip Asheville's historic sites and tours like the Thomas Wolfe Memorial and Riverside Cemetery. Who doesn't want to hear Asheville's juiciest gossip?
So, what Asheville museums should you add to any itinerary? As AVL locals, we are sharing the best museums in Asheville for art, science, and ghost stories.
We'll also briefly showcase a few museums near Asheville, NC, too. Let's get started!
Be sure to head over to our Complete Guide Of Things To Do In Asheville.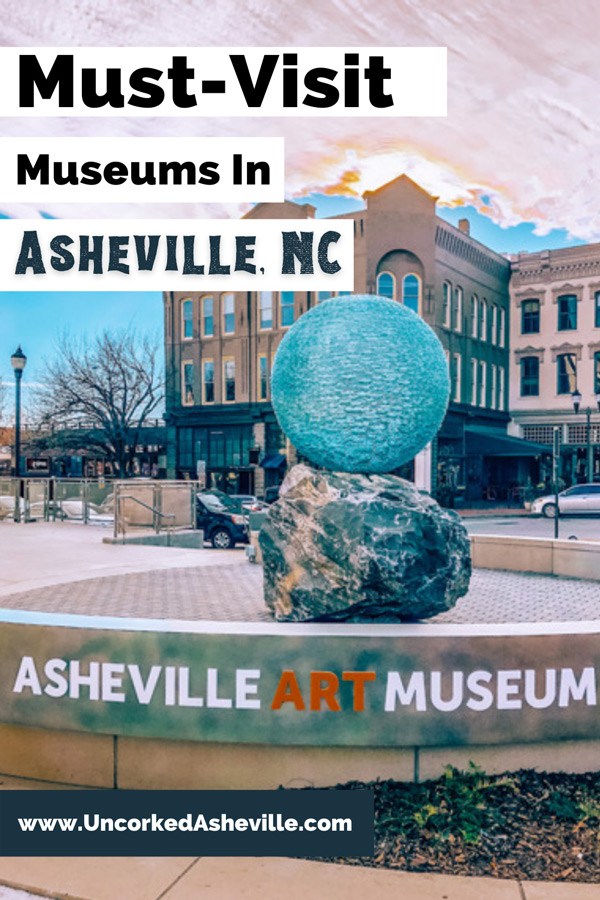 This post may contain affiliate links for products and services we recommend. If you make a purchase through these links, at no additional cost to you, we will earn a small commission. Read the full disclosure here.
See our Top Places To Stay in Asheville.

Don't miss out on these Asheville properties on Booking.com, too.
8 Must-Visit Museums In Asheville, NC
1. Asheville Art Museum | 2 South Pack Square, Asheville, NC 28801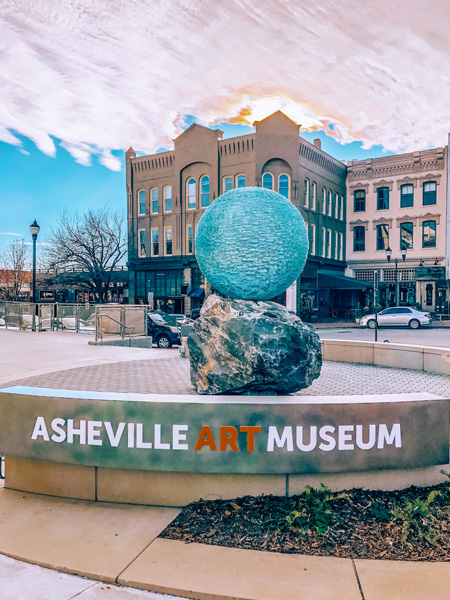 With a gorgeous new renovation, head to one of the best art museums in Asheville. The Asheville Art Museum showcases an expansive collection of 20th and 21st-century American art.
With three stories of pristine galleries, you'll also find a MakerSpace and numerous community and family events.
Don't miss the rooftop sculpture terrace complete with a cafe serving food and bevies, local beer included. The views of downtown Asheville are stellar up here.
Next to the Asheville Art Museum, don't miss French Broad Chocolates — one of the best places for dessert in downtown Asheville.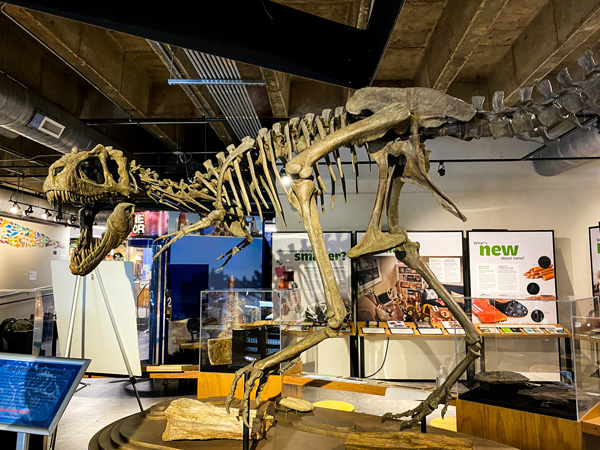 For popular children's museums in Asheville, head to the Asheville Museum of Science.
A small warning, though: This downtown Asheville museum isn't as fun for childless adult travelers — we toured the facility in under 30 minutes.
The Asheville Museum of Science is an exploratory children's museum showcasing an enormously cool Teratophoneus dinosaur skeleton, Teratophoneus Curriei.
You'll also find a STE(A)M lab and interactive French Broad River water display. Little geologists will appreciate the rock and gem displays.
Read more about Asheville's best kids' activities.
Never Miss Another Asheville Update
Are you tired of generic Asheville travel itineraries? Do you want to experience the magic of Asheville like a local?
Grab our free Asheville Favorites checklist today, including restaurants, breweries, and hiking. Plus, get local updates straight to your inbox. Sign up here.
3. Asheville Pinball Museum | 1 Battle Square Ste 1b, Asheville, NC 28801
Along with the Thomas Wolfe Memorial/House, the Asheville Pinball Museum is one of the first museums in Asheville we ever visited. What a blast.
Visitors purchase a wristband — no coins required — to play endless vintage pinball, classic video arcade, and older and contemporary gaming console games. Donkey Kong on Super Nintendo, anyone? I had to pull my husband away from Frogger.
Similarly, visit the Appalachian Pinball Museum in downtown Hendersonville.
4. Biltmore Estate | 1 Lodge St, Asheville, NC 28803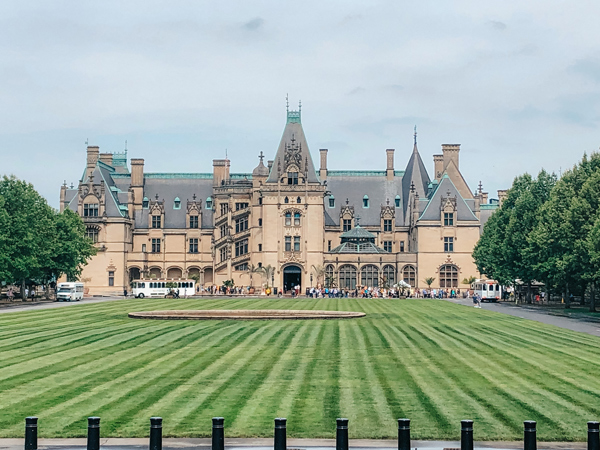 One of the most well-known Asheville 'museums,' head to America's largest home, Biltmore Estate. Biltmore is fantastic for history lovers and ambitious gardeners and even provides endless family-friendly activities.
Constructed in the 1890s, you'll love George W. and Edith Vanderbilt's grandiose residence and mountain escape.
Both Vanderbilts had a special interest in forestry and politics. They helped put Asheville, NC on the map.
Start with a self-guided tour of Biltmore House. One of our favorite rooms includes the massive library with 22,000 volumes of books. George started the original Goodreads, journaling what he read. Keep your eyes out for the chess set that belonged to Napoleon Bonaparte.
Novelties of their time, Biltmore's indoor pool and bowling alley add extra luxury and fun to the somewhat creepy-cool ambiance. Head to the gardens for some sun and blooms after your 1.5 to 2-hour house tour.
Then, devour lunch at Cedric's Tavern or the Stable Cafe before enjoying a complimentary wine tasting. You may wish to pay for a few extra special Biltmore tours, too.
Biltmore hosts many special and rotating exhibitions like Downton Abbey period clothing and Van Gogh Alive.
Lastly, Biltmore has 22-miles of beautiful walking and biking trails and gardens. You can even stay overnight on the property. See how to get the most out of that Biltmore ticket expense here.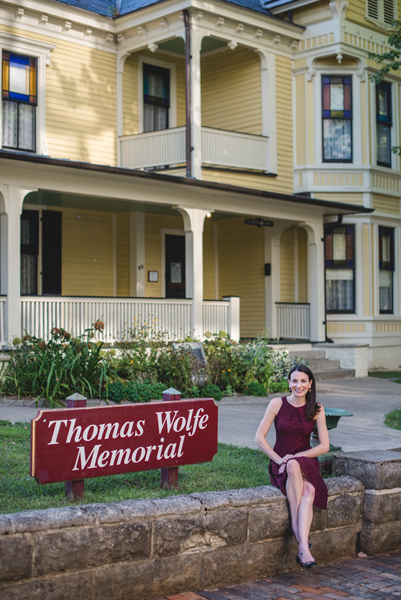 One of our personal favorite museums in Asheville as literary tourists, the Thomas Wolfe boarding house tour is a must. We are serious! Sure, Wolfe's Look Homeward, Angel is a little…dry, but the history is fantastic.
As you may know, Wolfe wrote about his Asheville neighbors in this classic and fictional yet largely autobiographical novel, Look Homeward, Angel. Needless to say, the people of "Altamont" weren't impressed.
Wolfe barely changed their names, and he famously aired everyone's dirty laundry. A story about growing up and craving more, his mother's boarding house brings to life his novel.
Wolfe's original home is no longer standing, but he mostly resided at the boarding house with this mom, Julia. Julia Elizabeth Westall Wolfe was quite the entrepreneur.
Tour the home and hear the hilarious, salacious, and sometimes devastating stories about growing up in the south in the 1900s.
The Thomas Wolfe Memorial also plays a short film and has a quaint museum with Wolfe portraits and household items.
Did you know that Asheville is home to even more famous writers like Wolfe? Read more about Asheville's best writers, poets, and authors.
One of the only free art museums in Asheville, the Black Mountain College Museum is small and donation-based. Explore two stories of frequently rotating exhibitions.
Since the museum is small, you can budget under an hour for your visit. If you love unique and creative art, definitely drop in here.
A forerunner in progressive and interdisciplinary education, Black Mountain College (1933-1957) impacted the way we approach, speak, and create modern art today.
Black Mountain College wanted to ensure that the arts were central to the learning process. This museum honors the former college's legacy.
Another one of the small and free museums in Asheville, you'll sometimes see the Antique Car Museum's gorgeous cars sitting in front of the Omni Grove Park Inn.
Head back in time with these antique and vintage automobiles. The museum boasts of a rare 1957 Cadillac Eldorado Brougham and Asheville's 1922 American LaFrance fire truck.
Grovewood Village sits next to the Grove Park Inn — which is also a must-see historical gem on Sunset Mountain.
The Grove Park Inn opened on July 12, 1913, with the intent to cure (wealthy) visitors of their ailments with the fresh mountain air…and quinine. F. Scott Fitzgerald stayed here while Zelda was at Highland Hospital.
After his completion of the Grove Park Inn, E.W. also began construction on the historic Grove Arcade.
Completed in 1929 and later used by the military during WW2, today Grove Arcade is a shopping center filled with restaurants, a champagne used bookstore, and artisan shops.
8. Riverside Cemetery | 53 Birch St, Asheville, NC 28801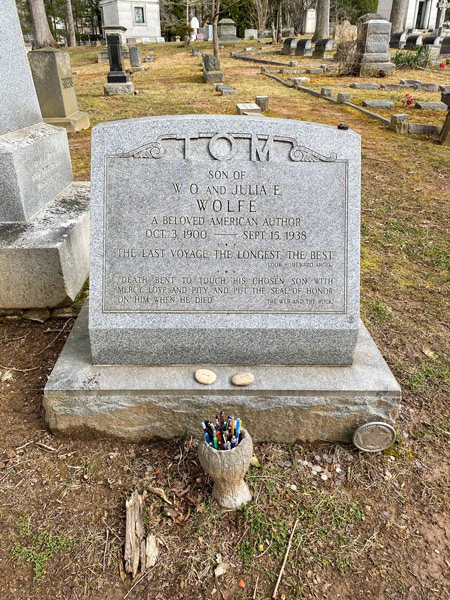 Although not technically one of the 'official' Asheville museums, Riverside Cemetery is a historic landmark in Asheville's Montford neighborhood.
Walk the 3.5 miles of paved roads in this beautiful Victorian cemetery, especially if you visited the downtown Thomas Wolfe Memorial.
Opened in 1885, Riverside Cemetery encompasses 87 acres of picturesque grounds filled with flowers overlooking the French Broad River. Grab a walking guide at the gates to learn more about Asheville's history — both good and bad.
An active cemetery — please be respectful — visit the graves for Thomas Wolfe and his family as well as O. Henry. Don't miss W.O. Wolfe's famous 'angels,' too. The cemetery is said to be a little haunted.
A few more museums near Asheville that you might enjoy:
Oconaluftee Visitor Center With The Farm Museum (Cherokee)
The Carl Sanburg Home (Flat Rock)
Western North Carolina Air Museum (Hendersonville)
Museum of the Cherokee Indian (Cherokee)
Dale's Wheels Through Time Museum (Maggie Valley)
Touring the Asheville Museums? Where can you stay around AVL?
Save Your Favorite Science & Art Museums In Asheville
Which museums in Asheville do you love?
What are your favorite Asheville museums and historic sites? Let us know in the comments.
For art & history lovers, you may also enjoy:
A Walk Through Riverside Cemetery
Our Full Guide To Enjoying Biltmore Estate
Biltmore's Extra Special Tours
Literary Asheville
The Stories Behind AVL's Murals
For families, don't miss:
Asheville's Family-Friendly Restaurants
Biltmore For Kids
Best Children's Activities In Asheville