Don't miss all of these upcoming Asheville events, including concerts, festivals, and series. Explore what to do in Asheville this weekend, month, and year.
What are the best upcoming events in Asheville, NC? We've got you covered with just a few of the big ones.
Explore things to do in and around Asheville by month. Find Asheville as well as Western North Carolina festivals, annual Asheville events, and one-time workshops in AVL.
We'll share concerts, plays, and food and brewery tours, too.
*Please remember to check with all businesses and event organizers for the most up-to-date information, including cancellations and/or postponements.
Read More: Where To Stay In Asheville & Best Things To Do In Asheville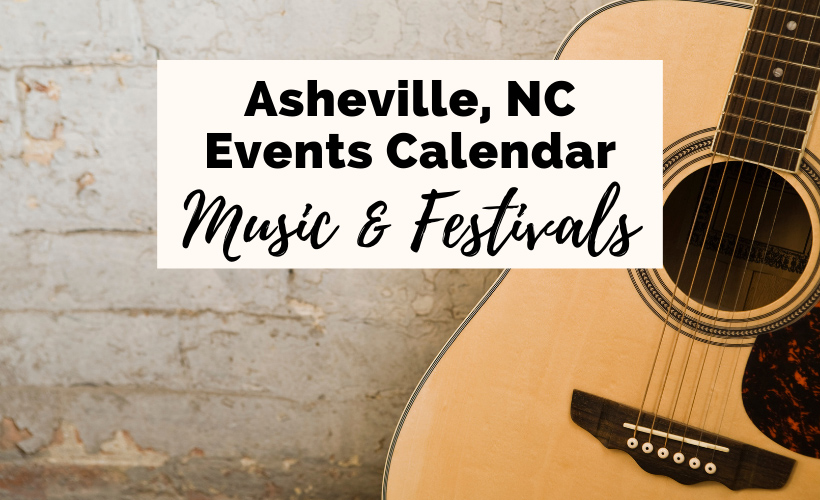 Upcoming and Annual Asheville Events Calendar 2021 - 2022
Looking for something to do in Asheville this week, weekend, or month? Don't miss all of the great events in and around Asheville, NC.
Would You Like To Add Your Asheville Event?
If you are an event organizer or part of the event marketing team and would like your Asheville event added, please drop us a quick email: hello (at) uncorkedasheville (dot) com.
Please provide all event details, including date(s), time(s), and a brief summary, as well as links to purchase tickets/for more information.
Feel free to attach a graphic that you have permission to share/own the Copyright to and are providing to us for use on this webpage.
We don't charge to list events or your business anywhere on our website. We will add events at our discretion and when possible.
We currently review events monthly or bi-monthly — and receive a lot of requests. Please give us ample notice.
---
Join Our Bi-Weekly Mailing List For Even More Updates
---
Where Should You Head Next?
Best Things To Do In Asheville
All You Need To Know About Asheville In The Fall
Winter Events In Asheville
Where To Stay In Asheville