Don't miss all of these upcoming Asheville events, including concerts, festivals, and series.
What are the upcoming events in Asheville, NC? We got you covered with just a few of the big ones. However, since times are a little iffy right now, this page is kinda…sad.
We promise to update and populate this section with more and more Asheville events when it is safe to do so.
For now, find things to do by month and in upcoming months in Asheville, NC. We tried to stick with virtual and socially distanced activities.
**Please remember to check with all businesses and event organizers for the most up-to-date information, including cancellations and/or postponements.
For updates regarding the pandemic, rules, regulations, and travel please refer to the NC Department of Health and Human Services' website. You may also wish to check with Buncombe County's website here.
If you are an event organizer and would like your AVL event added, please just drop us a quick email.
Read More: Where To Stay In Asheville & Best Things To Do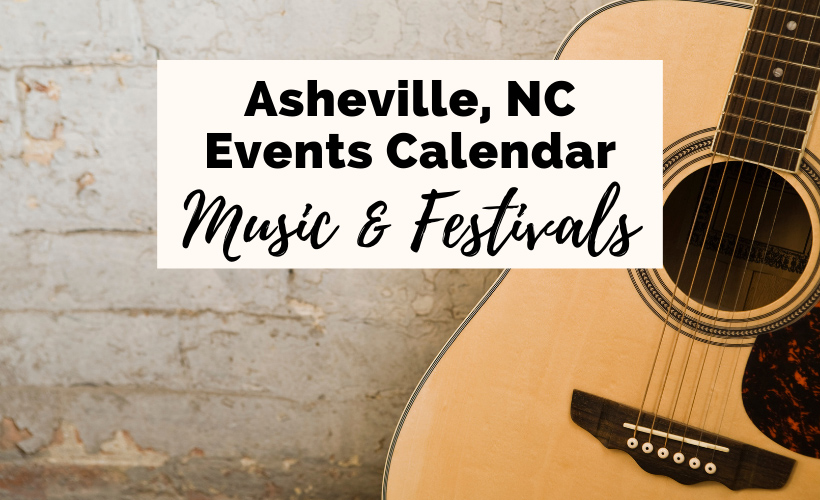 Asheville Events Calendar 2021 - 2022
From April 1 – May 27, 2021, don't miss Biltmore's gorgeous spring blooms throughout their gardens.
April 2021
April 1, 2021 - September 30, 2021: Stickwork by Patrick Dougherty at Biltmore
April 15, 2021 - April 18, 2021: Cider, Wine, & Dine Weekend In Hendersonville
April 23, 2021 - April 25, 2021: VIRTUAL Asheville Chamber Music Series with Neave Piano Trio
April 25, 2021: Running of the Goats 5K & Nature Walk at WNC Nature Center
April 29, 2021: Jerry Douglas Band at Hazel Robinson Amphitheatre
April 29, 2021: Burntshirt Vineyards Book Club With The Uncorked Librarian (Sold Out)
April 30, 2021: Seth Walker at Isis Restaurant & Music Hall
Saturdays & Sundays 1:30 - 2:45 PM: Yoga In The Park at Carrier Park & Must Pre-Register
---
Don't Forget To Join Our Mailing List For More Updates
---
Where Should You Head Next?
Best Things To Do In Asheville
All You Need To Know About Asheville In The Fall
Winter Events In Asheville
Where To Stay In Asheville