Are you looking for delicious donuts in Asheville, NC? We'll share the best spots for warm and gooey Asheville donuts as locals.
Imagine this: You have spent all day hiking in the mountains. Maybe you want a sugary reward? Or, maybe you are on vacation craving a treat for breakfast or a snack. Why not grab a donut?
True to Asheville, North Carolina's foodie reputation, the Asheville donuts are delicious, eclectic, and food intolerance and allergy-friendly.
If you are looking for gluten-free and vegan donuts in Asheville, you can head to Vortex. Do you want whipped-up-in-front-of-you donuts? Don't skip Duck Donuts on Merrimon Ave.
Or, are you looking for bakery-style donuts with Italian cookies and apple fritters? Geraldine's Bakery has your back.
Below, we are sharing the best donut spots in Asheville that locals frequent. Plus, we'll disclose a coveted seasonal spot for donuts near Asheville, too. Let's get started!
Why not grab some Delicious Asheville Coffee with that donut?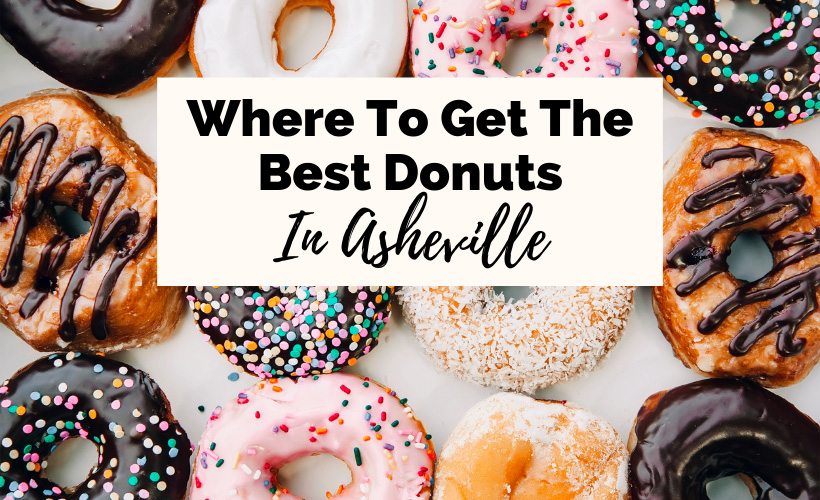 ---
This post may contain affiliate links for products and services I recommend. If you make a purchase through these links, at no additional cost to you, I will earn a small commission. Read the full disclosure here.
---
5 Delicious Spots For Donuts In Asheville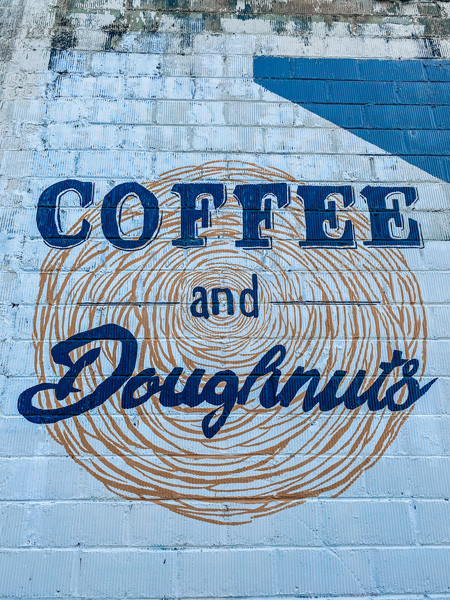 For gluten-free and vegan donuts in Asheville, Vortex Doughnuts is it! Located in front of and next to Catawba Brewing, find gourmet coffee and scrumptious donuts.
Whenever I head to an event in Asheville, they always serve up these delicious treats. Don't miss these other gluten-free spots in Asheville.
Vortex Doughnuts Location
32 Banks Ave #106, Asheville, NC 28801
(828) 552-3010
---
---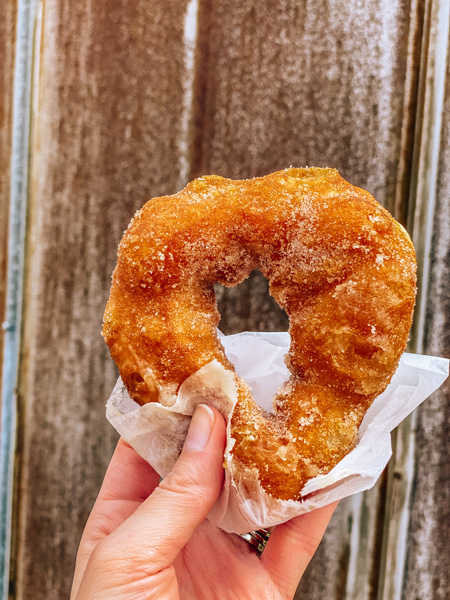 Voted Best Dessert of 2016 by Bon Appetit, Hole Doughnuts is a coffee shop with handmade Asheville donuts. Along with the staple donut flavors, they have a seasonal donut that rotates every week. Hole Doughnuts also serves coffee and tea from the local Asheville businesses.
Hole Doughnuts Location
168 Haywood Rd, Asheville, NC 28806
(828) 774-5667
---
---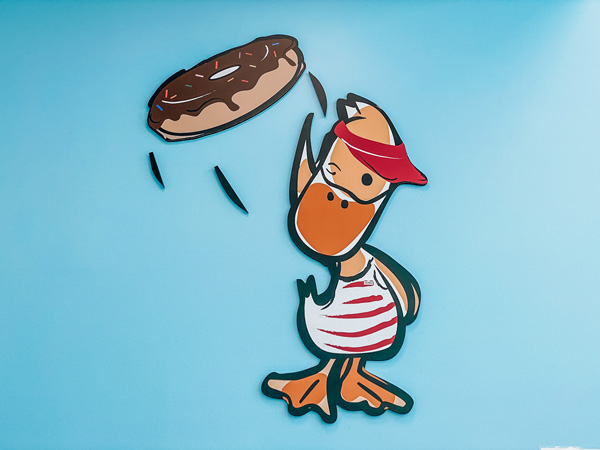 Duck Donuts is a franchise, and we have a location in North Asheville. They started in the Outer Banks of Duck, North Carolina — this is a real place; I swear.
Duck Donuts serves warm and fresh made-to-order donuts. Along with Vortex, these might be our favorite donuts in Asheville. Don't miss their seasonally fun creations, too.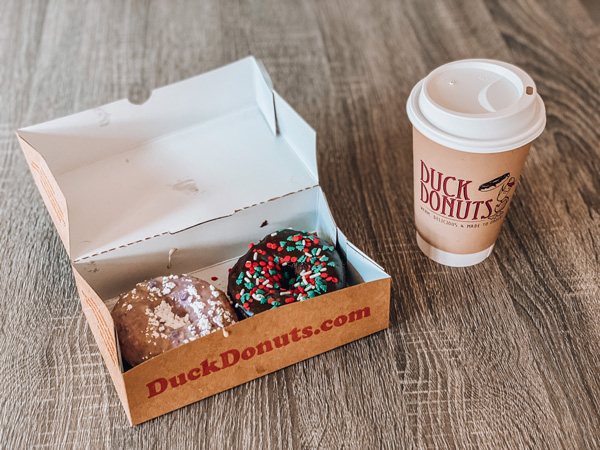 Duck Donuts North Asheville Location
182 Merrimon Avenue, Asheville, NC 28801
(828) 575-2177
---
Want to pair your donuts with some beer? Grab the goods to go, and head to one of these incredible Asheville breweries.
---
"Wanna get glazed?" If you are looking for breakfast, coffee, and donuts in downtown Asheville, head to The Underground Cafe. The Underground Cafe makes small-batch doughnuts that they hand-cut each morning. You can call ahead to double-check their daily rotating donuts.
The Underground Cafe Location
22 S. Pack Square LL 100, Asheville, NC 28801
(828) 412-5718
---
Looking for a lunch or dinner before your Asheville donuts tour? Check out these Mouthwatering Asheville Restaurants.
---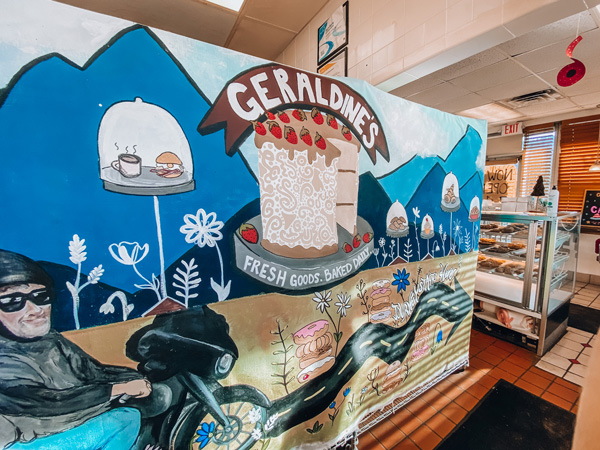 For homemade donuts in Asheville along with all of your freshly baked goods, head to Geraldine's Bakery.
They remind me of our Italian Bakery back home in CT with their wedding cakes, Italian cookies, fritters, and endless display of mouth-watering pastries that you cannot leave without.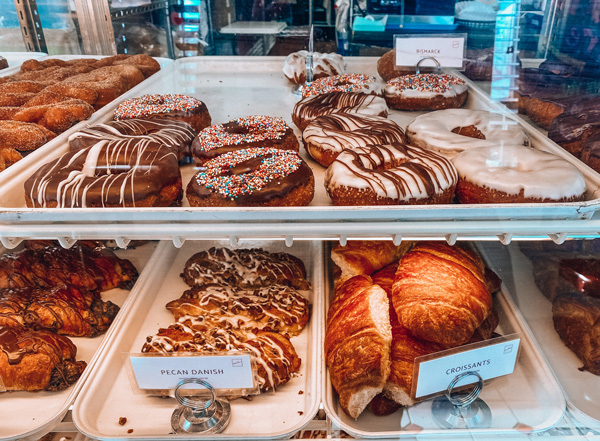 Geraldine's Bakery Location
840 Merrimon Ave, Asheville, NC 28804
(828) 252-9330
More Donuts In Asheville, NC
Of course, for more Asheville donuts, find Dunkin' Donuts and Krispy Kreme.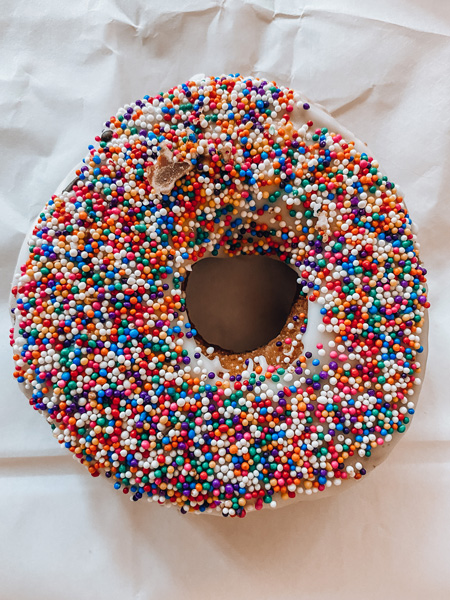 Donuts Near Asheville, NC
Technically, located about 40-minutes away from Asheville, you cannot miss Sky Top Orchard's famous donuts in the fall. Their "made-while-you-watch" apple cider donuts are served steamy hot.
Many grab the goods and pull right over to a picnic table to devour them. These are by far our favorite donuts near Asheville.
Sky Top Orchard Location
Open seasonally (fall)
1193 Pinnacle Mountain Rd, Flat Rock, NC 28731
(828) 692-7930
What are your favorite places in Asheville for donuts?
Where do you love getting donuts in Asheville? Here at Uncorked Asheville, we love rainbow sprinkles, cinnamon cider, or blueberry glazed Asheville donuts. Let us know your favorite donut(s) in the comments.
See our Top Places To Stay in Asheville.

Don't miss out on these Asheville properties on Booking.com, too.
Are you a foodie? You may also enjoy these posts:
Best Asheville Coffee Spots
Asheville Food & Drinks Not To Miss
Delicious Restaurants In Asheville
What type of cuisine are you in the mood for?
Best Sushi Spots In Asheville
Addicting Asheville Takeout
Where To Get Thai Food In Asheville
Delicious AVL Indian Food
BBQ Joints Around Asheville
Eating Vegetarian & Vegan In AVL
Gluten-Free Asheville Restaurants

Don't miss these 50 Fun Things To Do While In Asheville