Did you know that next to Asheville, you can find fantastically fun things to do in Hendersonville, NC? Explore museums, hiking, breweries, wineries, a historic downtown area, and apple orchards.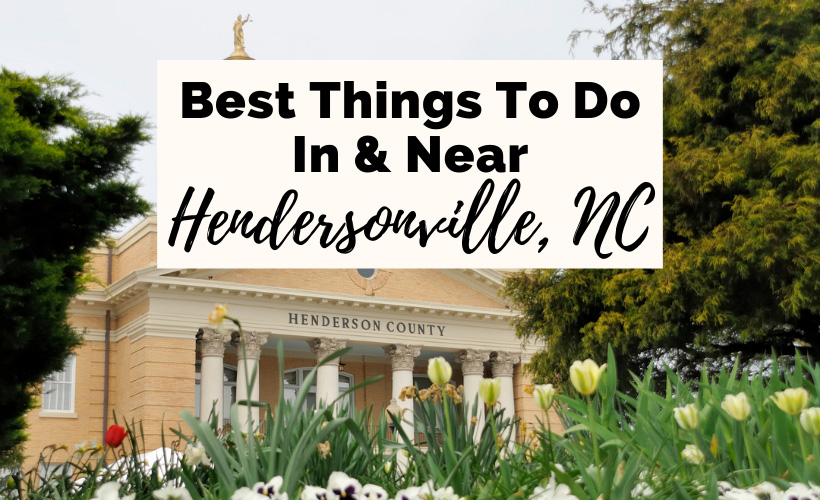 ---
This post may contain affiliate links for products and services I recommend. If you make a purchase through these links, at no additional cost to you, I will earn a small commission. Read the full disclosure here.
---
Before moving to Asheville, NC, we spent a long weekend enjoying the wineries, hiking, and touring the areas around Western North Carolina.
After trekking the gorgeous The Hunger Games waterfalls at DuPont, we grabbed lunch in historic downtown Hendersonville. We instantly fell in love with the city, its chill vibes, and its friendly community. We even almost bought a house here.
We also stayed in Hendersonville while house hunting, and it's still one of our favorite cities to visit for food, festivals, and bevies — especially since it is only about a 40-minute drive from downtown Asheville.
So, what are the best things to do in Hendersonville, North Carolina? Why should you consider Hendersonville as an Asheville day-tripping option? And, why might you want to stay in Hendersonville?
As Asheville locals, we are sharing our top Hendersonville things to do, plus one or two items on our bucket list. Let's get started!
*Please always double-check websites and hours for each establishment. Know that Hendersonville grows much busier on the weekends.
7 Fantastically Fun Things To Do In Hendersonville, NC
1. Tour Downtown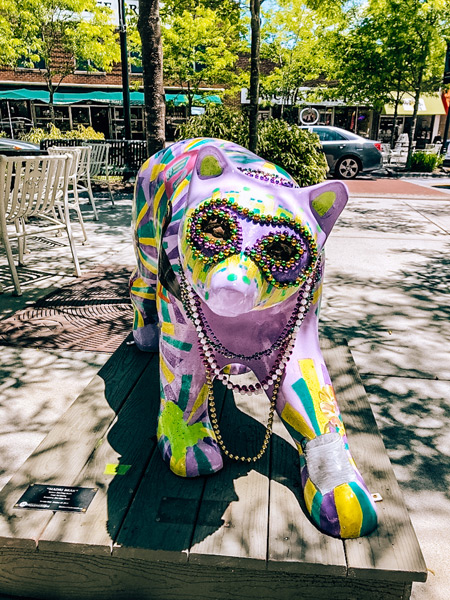 We just love historic downtown Hendersonville, which is filled with shops, cafes, bookstores, breweries, and restaurants. With quaint streets filled with al-fresco dining, the historic area is easily walkable with parking along the side roads.
A few notable Hendersonville places to check out: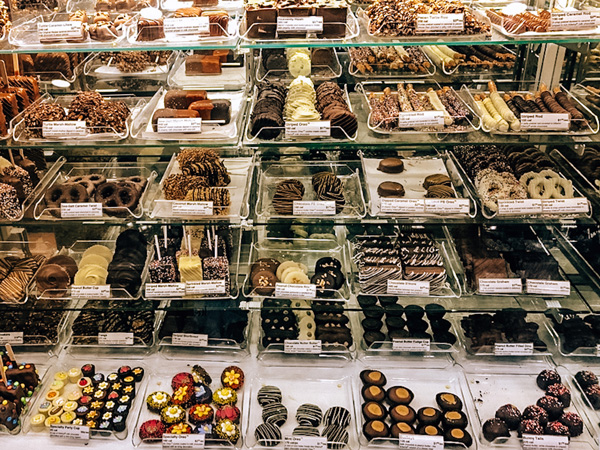 Kilwins Hendersonville – A delicious small chocolate 'factory' selling confections and ice cream.

The Book & Bee Cafe and Tea (Brand New In 2021) – An English-style literary cafe and tea room serving lunch and afternoon tea. This is about a 6-minute drive from downtown.

Black Bear Coffee Co. – Delicious coffee to perk up your day.

Hendersonville City Hall – Constructed in 1928 and designed by North Carolina architect, Erle G. Stilwell, uncover historic artifacts.

Wag – A fun and extensive pet boutique.
Find more information about Hendersonville from Visit Hendersonville.
2. Grab A Bite To Eat
Whether with friends or visiting family, we love to head to Hendersonville for some grub, especially before winery hopping or after a great DuPont waterfall hike.
A few Hendersonville restaurants that we've eaten at and enjoyed:
---
---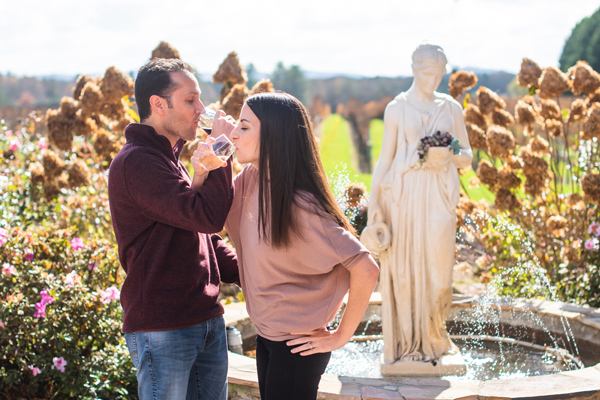 Living in Asheville — home to all of the beer — we love heading to Hendersonville for their infamous wineries.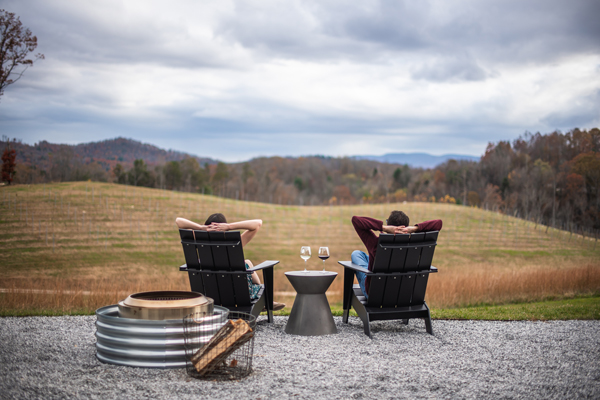 A few Hendersonville wineries include:
Saint Paul Mountain Vineyards – Wine taste by the gorgeous fireplace or on their outdoor back patio. St. Paul was also one of the first wineries we ever visited in North Carolina.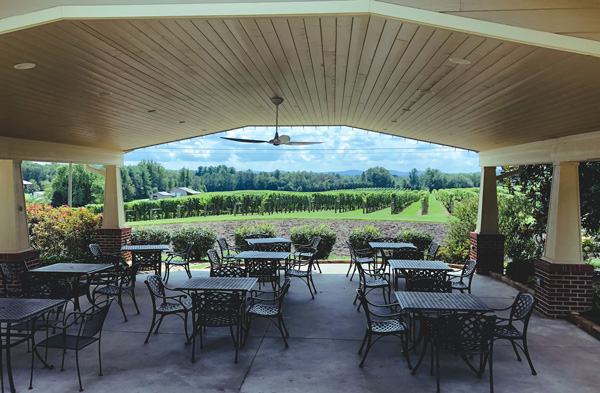 Burntshirt Vineyards – Named one of the best wineries in NC, we love Burntshirt for its indoor and outdoor tasting rooms, fire pit, and endless flowers around a serene fountain. We are wine club members here.

Point Lookout Vineyards – With amazing views, don't miss sitting high up over the mountains while sipping delicious wines and munching on bites from their food truck.
Marked Tree Vineyard – Technically, Marked Tree sits in Flat Rock, but you must go while touring the Hendersonville wineries. Find gorgeous vineyard views — even in the fog — small plates, and delicious wine in a modern and trendy building.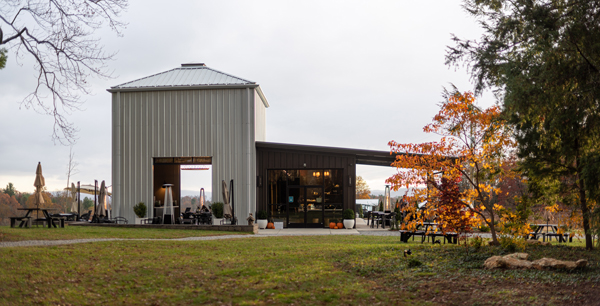 We've also visited Burntshirt Winery after a morning of hiking Bearwallow Mountain and Trombatore Trails. They have a gorgeous Bistro and Tasting Room in Chimney Rock, too.
---
---
4. Enjoy A Craft Brew
Everyone always thinks of Asheville for breweries — which is true — but Hendersonville has quite a few local craft breweries, too.
We especially love Oklawaha Brewing (formerly Sanctuary Brewing). You'll also find Triskelion Brewing, Southern Appalachian Brewery, and Dry Falls Brewing.
Hendersonville, also known as "Apple Alley" is home to amazing apple orchards in Western North Carolina. If you are looking for the best fall things to do in Hendersonville, don't miss bamboo forests, cider donuts, corn mazes, and slushies.
People always ask us which apple orchard we love the most. If you are running short on time, I'd pick one of these three:
At Stepp's Hillcrest, find gargantuan sunflowers, apple picking, and a large corn maze. They make delicious donuts and cider, too.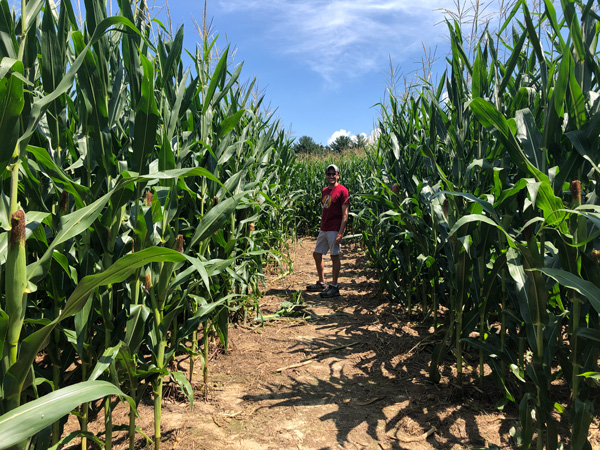 Grandad's Apples
Explore a country store, get lost in their corn maze, and pick apples surrounded by those gorgeous mountains.
Sky Top Orchard makes piping hot donuts on the spot, and they serve them fresh. Sky Top also has a bamboo forest, apple picking, tractor rides, and a barnyard with frisky goats.
---
---
6. Stay At A Quaint B&B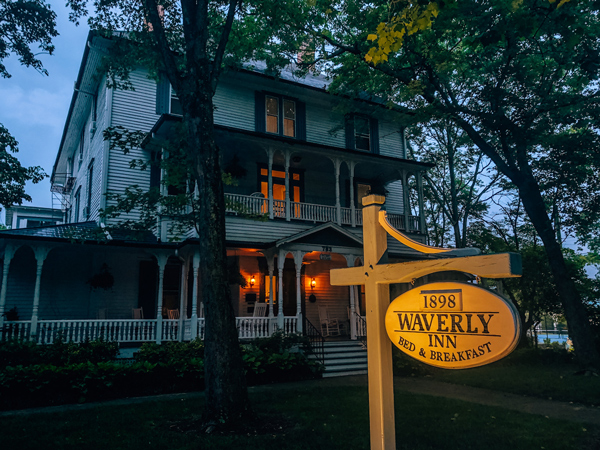 While you might want to pick a cabin stay or Hendersonville Airbnb, we personally love the 1898 Waverly Inn.
They have a delicious happy hour with local wine and beer. Mike is a wonderful host with endless Hendersonville suggestions (we found Umi because of him), and you can walk to the downtown area.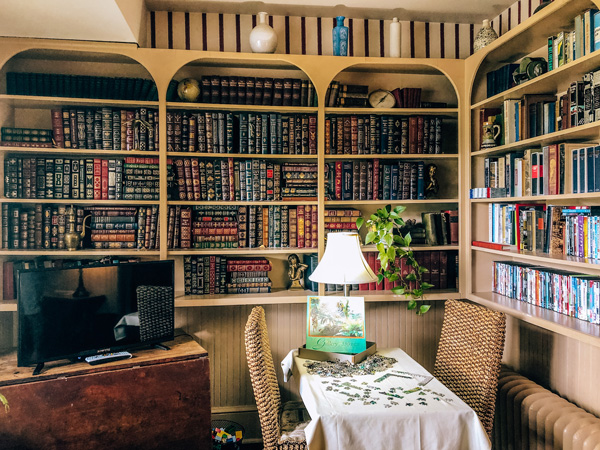 Plus, there is a reading room with a library, and they serve a scrumptious breakfast. We stayed here while house hunting.
If the 1898 Waverly Inn is booked, right next door, The Charleston Inn looks charming, too. We haven't stayed at this B&B yet, but we did take a peek.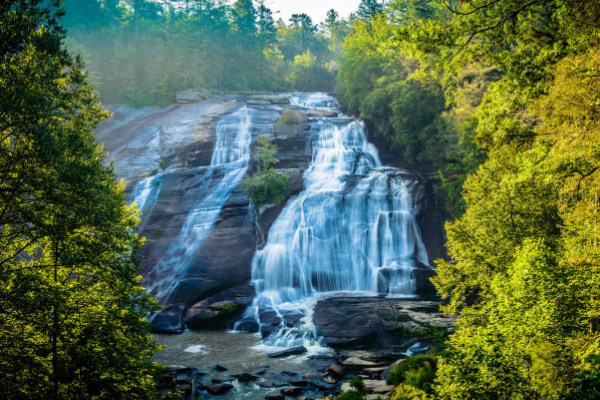 If you are looking for things to do in and around Hendersonville, NC, don't skip waterfall chasing at nearby DuPont State Forest.
DuPont is located between Hendersonville and Brevard, which makes this free area a great morning stop before heading into downtown Hendersonville.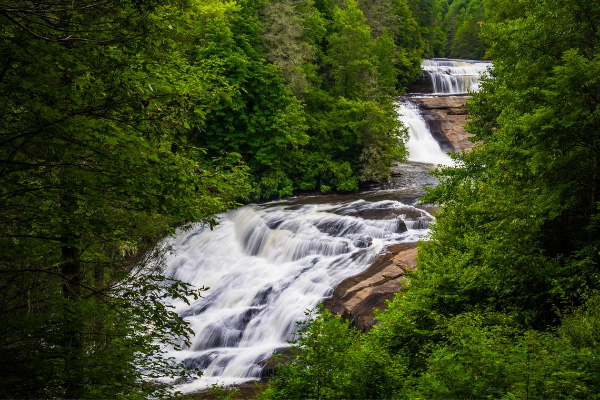 DuPont is pretty famous, too, as a filming location for both The Hunger Games and The Last of the Mohicans. We always recommend the 3-waterfall hike — Hooker, Triple, and High Falls — and/or the trek to Bridal Veil Falls.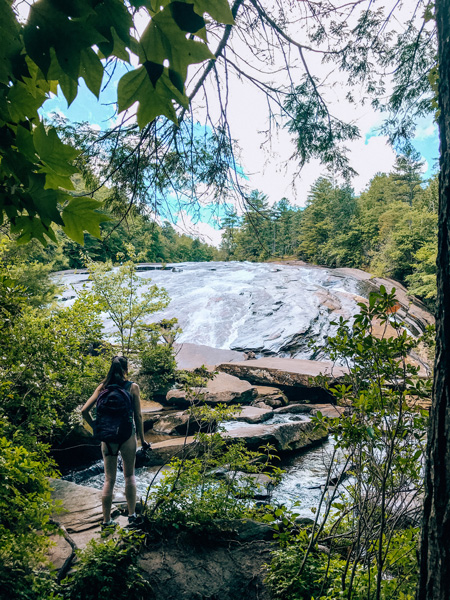 If you hike all 4 waterfalls, it's about 7-miles total. The first three waterfalls are only about 3-miles. Just Bridal Veil Falls would be 4.4-miles. You'll find well-labeled maps and a visitor center.
---
---
8. Visit A Museum
Hendersonville has quite a few museums and historic buildings to visit. A few notable ones include:
Have you visited Hendersonville, NC?
We just love Hendersonville, and we hope you do, too. What are some of your favorite things to do in Hendersonville? Where have you stayed and eaten that you loved? Let us know in the comments!
You May Also Enjoy:
Waterfall Chasing At DuPont State Forest
Asheville & Hendersonville Wineries
Best Hendersonville Apple Orchards
Top Things To Do In Asheville, NC