Close to Asheville, what are the best restaurants in Hendersonville, NC? Don't miss these Hendersonville restaurants for German, sushi, sandwiches, and so much more.
As Asheville locals, we love heading to Hendersonville for a day trip. You can hike The Hunger Games waterfalls at DuPont State Forest before dipping into one of the delicious Hendersonville, NC restaurants for lunch or dinner.
Find old soda fountain beverages to pair with your egg salad sandwich at Mike's On Main. Order subs from Joey's New York Bagels before heading to a Hendersonville winery like Stone Ashe Vineyards or Sawyer Springs.
After lunch, tour the walkable downtown grabbing coffee and local craft beer from many of Hendersonville's newest breweries. Did you know Oklahawa Brewing serves gluten-reduced craft beer? D9 is your go-to for sours.
Or, visit a museum or two — especially if you love pinball machines and airplanes — before grabbing homemade fudge from Kilwin's.
If you are traveling with the family in the autumn, Hendersonville is most well-known for its apple orchards like Stepp's Hillcrest and Sky Top. Think corn mazes and steamy cinnamon cider donuts.
Then, head back to town for dinner at one of the best downtown Hendersonville restaurants for fine dining like Umi Sushi or Postero.
Or, if you are looking for more casual fare, grab BBQ from Moe's or Irish from one of Hendersonville's famous pubs like Black Rose or Hannah Flanagan's.
It's also no secret that Haus Heidelberg is our favorite Hendersonville restaurant for German food. We crave them monthly.
So, what are the best Hendersonville, NC restaurants for lunch and dinner? We know 'best' is subjective and controversial… However, we've eaten our way around Hendersonville for years now.
Below, we are sharing our top recommendations for must-visit restaurants in Hendersonville, NC. These Hendersonville restaurants might not always be the 'popular' picks, but we love them. Let's get started!
Discover all that you can do in Hendersonville, NC.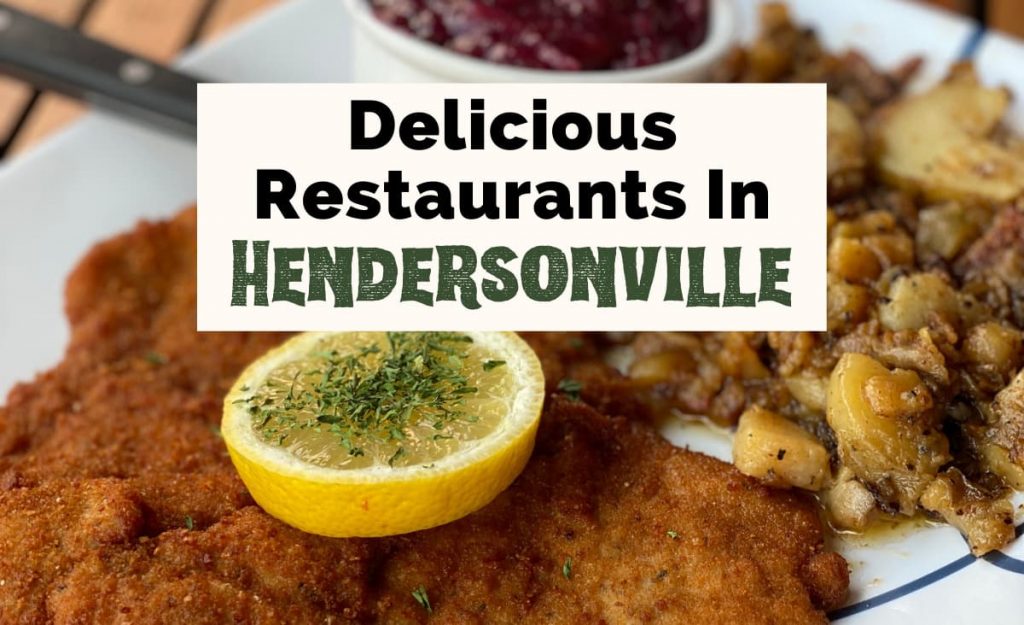 This post may contain affiliate links for products and services I recommend. If you make a purchase through these links, at no additional cost to you, I will earn a small commission. Read the full disclosure here.
Don't miss these cabins, stays, and hotels in Hendersonville, NC.
Headed to Asheville? Here are our Asheville hotel recommendations.
14 Best Restaurants In Hendersonville, NC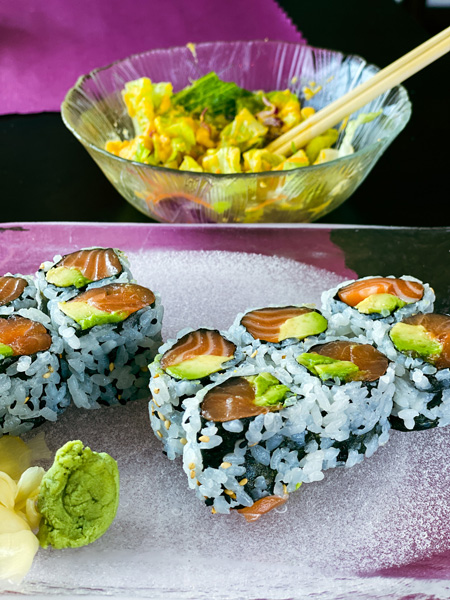 One of our absolute favorite downtown Hendersonville restaurants, Umi Sushi is our go-to for the freshest sushi rolls and sashimi. Umi Sushi sits tucked into the back corner of the historic downtown area.
Before moving to Asheville, our Bed and Breakfasts hosts at the 1898 Waverly Inn suggested dining at this delicious Japanese restaurant. Now, we'll drive in from Asheville just to eat here.
Umi Sushi is also great for takeout if you are exhausted after a day of exploring DuPont State Forest.
Please know that they grow extremely busy at peak hours. They have been voted one of the best restaurants in Hendersonville for 12+ years. Umi Sushi does not take reservations.
Don't miss all of the delicious restaurants to fight that sushi craving in and near Asheville.
Umi Sushi | 633 N Main St, Hendersonville, NC 28792
Another one of the first-ever restaurants in Hendersonville that we visited before touring the Hendersonville wineries, Postero serves up chic "new American" cuisine. Think larger entrees and shareables.
Postero is fancier and pricer than most of the other Hendersonville restaurants. We hesitate to say "fine dining" since lunch is more casual. They aren't pretentious, either.
You may make reservations. Choose from local craft beer and cocktails, too.
Postero | 401 N Main St, Hendersonville, NC 28792
Never Miss Another Asheville Update
Are you tired of generic Asheville travel itineraries? Do you want to experience the magic of Asheville like a local?
Grab our free Asheville Favorites checklist today, including restaurants, breweries, and hiking. Plus, get local updates straight to your inbox. Sign up here.
Flashback to the past while munching on an egg salad sandwich. This 1950s-style restaurant offers breakfast, sandwiches, salads, burgers, and hot dogs.
Mike's On Main honestly reminds us of lunch dates at Friendly's with grandma. Don't miss the historic soda fountain or outside Coca-Cola mural.
Just a small FYI that Mike's isn't a great Hendersonville restaurant choice for food intolerances/allergies, but they are fantastic for nostalgia.
Mike's On Main | 303 N Main St, Hendersonville, NC 28792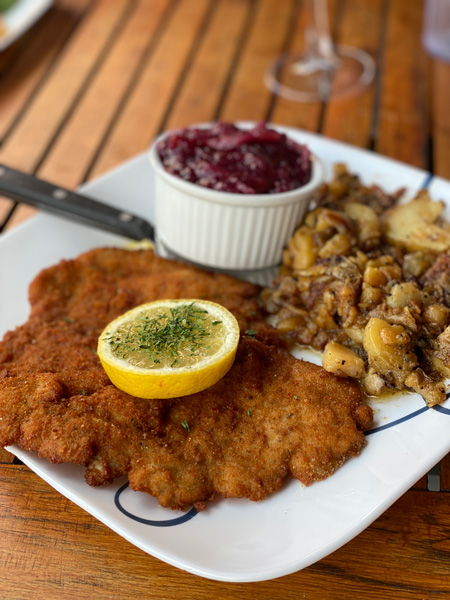 For one of the best German food restaurants in Hendersonville, don't skip Haus Heidelberg located on the outskirts of town. And yes, they are a little dive-y inside, but don't let the appearance detour you from dining here.
Nothing beats a German imported beer and all of the meats. Think schnitzel, brats, and sausages paired with all of the traditional and authentic German sides.
Haus Heidelberg German Restaurant | 630 Greenville Hwy, Hendersonville, NC 28792
If you are looking for a chill restaurant in Hendersonville to grab a beer and some wings, Hannah Flanagan's has those perfect low-key vibes. They serve up burgers, sandwiches, and of course, Irish specialties.
Hannah Flanagan's Irish Pub | 300 S Main St, Hendersonville, NC 28792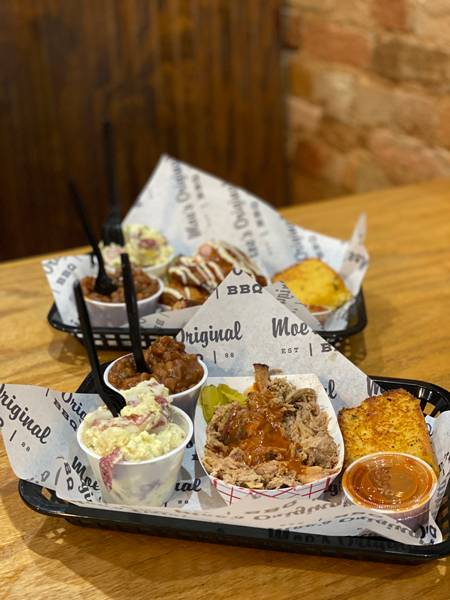 Looking for some of the best Southern BBQ in and around Asheville? Moe's won't disappoint, even if it is a chain restaurant.
Moe's smokes their meats in-house, and they are famous for their Alabama-style pulled pork. We feel like people's trolling fingers are going to come for us on this suggestion, but we appreciate Moe's local craft beer list paired with moist BBQ.
Moe's Original BBQ – Hendersonville | 114 N Main St, Hendersonville, NC 28792
One of our absolute favorite things to do in Hendersonville is order subs from Joey's New York Bagels and head to the wineries — only a few don't allow outside food like Marked Tree Vineyards (technically in Flat Rock).
Joey's New York Bagels has gluten-free bread, and they make delicious grinders to-go or for delivery apps like GrubHub.
They also have breakfast and bagels. You can even order online.
Joey's New York Bagels | 1500 Haywood Road, Hendersonville, NC 28791 & 5829 Asheville Highway, Hendersonville, NC 28791
Another chill Irish downtown Hendersonville restaurant, the Black Rose has a huge draft list and is perfect for corned beef around St. Patrick's Day.
We've dropped in for a meat-y Sunday brunch before strolling around downtown Hendersonville.
Black Rose Public House | 222 N Main St, Hendersonville, NC 28792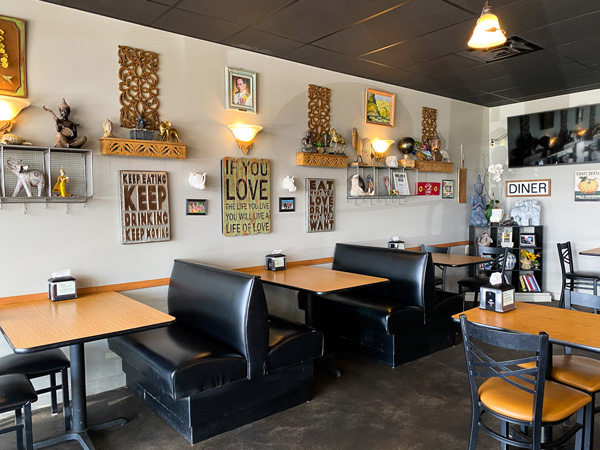 For one of the best Thai restaurants near Hendersonville, don't miss Boon Choo. Boon Choo translates to "good karma." Technically, Boon Choo sits on the border of Hendersonville in Flat Rock, NC.
Their Thai food is delicious, and they offer smaller lunch portions.
Order at the counter and grab a seat inside or on their small patio. They'll bring food out to you and ask that you kindly bust your table afterward.
Boon Choo serves wine, beer, and cider along with your classic Thai noodles, fried rice, appetizers, and salads.
They also make for a great lunch stop before heading to Sky Top Orchard (in the fall) or Marked Tree Vineyard.
Boon Choo Thai Express | 576 Upward Rd, Flat Rock, NC 28731
We actually came across Tequilas trying to avoid the I-26 traffic back to Asheville. If you know our favorite Asheville restaurant recommendations, you also know that we love Papas & Beer. Tequilas is similar.
Don't let the congested shopping mall area scare you. Encounter a huge selection of authentic Mexican cuisine. Of course, they have all of the classic drinks, too. You'll need that takeaway box.
Tequilas Mexican Grill | 300 Freeman St, Hendersonville, NC 28792
Hendersonville Restaurants For Drinks, Bites, & Dessert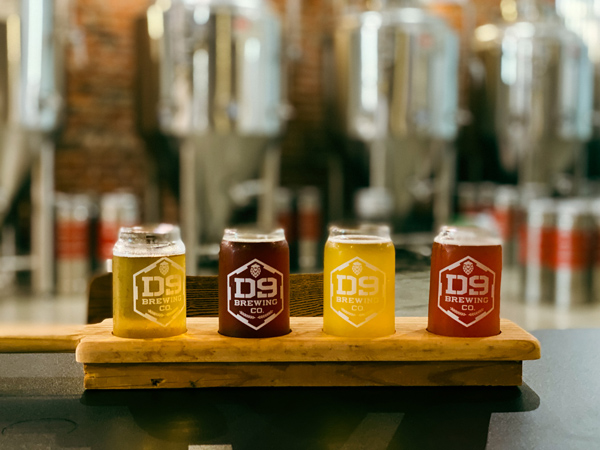 For craft breweries and coffee in Hendersonville, D9 is a gorgeous downtown brewery. We also appreciate that they open a little earlier than many of the other Hendersonville breweries. Their beers run more on the sour side.
D9 Brewing Company | 425 N Main St, Hendersonville, NC 28792
We have Kilwin's all over Western North Carolina, including towns similar to Hendersonville like Black Mountain. Visitors can choose from ice cream and fudge. Vegan and lactose-free goodies are a little trickier here, though.
Kilwin's Chocolates & Ice Cream | 506 N Main St, Hendersonville, NC 28792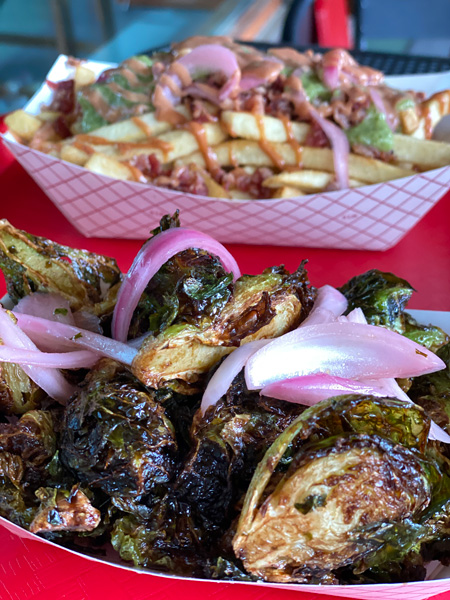 Saint Paul feels a bit like home: huge fireplace, outdoor patio, food truck(s), and kind staff. As of 2021, they also started offering tubular wine tastings — where your wine comes in test tubes.
Nearby Point Lookout Vineyards also offers on-site food, wine and mead tastings, and gorgeous views.
Saint Paul Mountain Vineyards Hendersonville Tasting Room | 588 Chestnut Gap Rd, Hendersonville, NC 28792
Formerly Sanctuary Brewing, we had to mention Oklawaha Brewing Company for their gluten-reduced beers. My Celiac husband is thrilled he can drink beer here. They also sell Roots hummus to snack on.
Please remember, though, that gluten-reduced beers are not for everyone with Celiac Disease and still contain wheat if you have a wheat allergy. Don't miss our guide to gluten-free Asheville and WNC cideries.
Oklawaha Brewing Company | 147 1st Ave E, Hendersonville, NC 28792
In the fall, be sure to head to Hendersonville's apple orchards for donuts, hot and hard ciders, slushies, and all of those baked goods.
Save the best Hendersonville, NC restaurants for later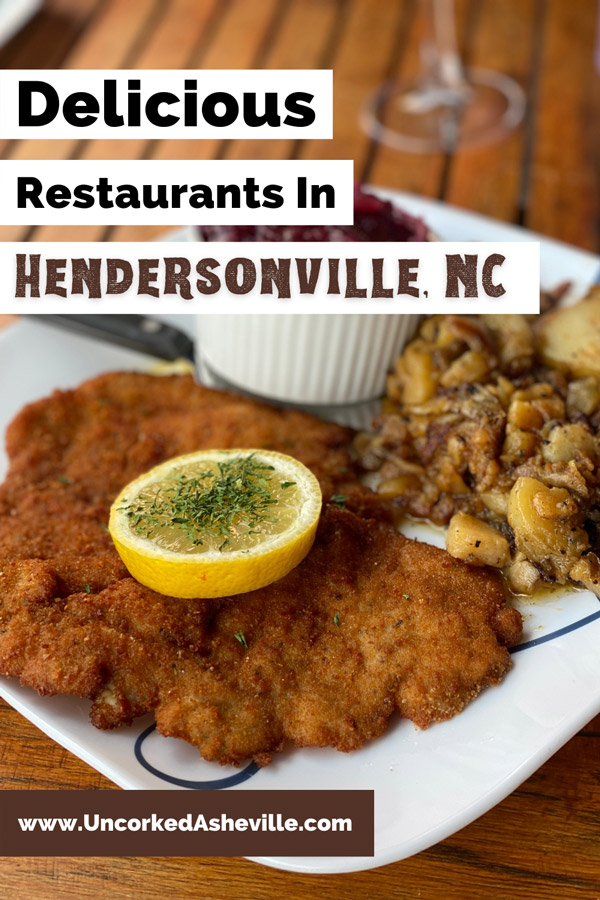 Where can you stay in and around Hendersonville?
Don't miss these cabins, stays, and hotels in Hendersonville, NC.
Headed to Asheville? Here are our Asheville hotel recommendations.
What are your favorite Hendersonville restaurants?
Where do you love to eat in Hendersonville? Who makes the best sushi, beer, and sandwiches? Where do you love to grab coffee and dessert? Let us know in the comments!
What else can you do in and around Hendersonville?
Fun Things To Do In Hendersonville
Favorite Hendersonville Wineries
Breweries To Love In Hendersonville
Apple Alley – Where To Pick Apples Around Hendersonville
Headed to Asheville next? You might like these posts:
Asheville, NC Events, Hikes, & Attractions
More Day Trips From Asheville
Asheville's Best Lunch & Dinner Restaurants