Do you only have 36 hours in Asheville, NC? Explore restaurants, breweries, and Biltmore for your short Asheville itinerary – from a local.
When we first visited Western North Carolina, we had under 3 days in Asheville to see all of the attractions, beautiful mountains, and of course, historic Biltmore Estate.
While we always suggest staying longer in a place to get to know the area and people, sometimes you only have time for a quick visit.
Living in the city now, every Asheville weekend is packed with endless activities and visiting sights unseen, including breweries, restaurants, WNC mountain towns, hiking trails, and museums.
How can you possibly see it all if you only have 36 hours in Asheville? What should you do?
Of course, your Asheville itinerary depends on your interests. We enjoy drinks, books, the outdoors, and history.
While you cannot possibly do it all with 2 days in Asheville, below discover a few of our favorite Asheville recommendations to have the best, albeit brief, Asheville vacation.
If you are looking for a taste of AVL, this is how we would spend 36 hours in Asheville. Let's get started!
Afterward, check out our massive list of the Best Things To Do In Asheville.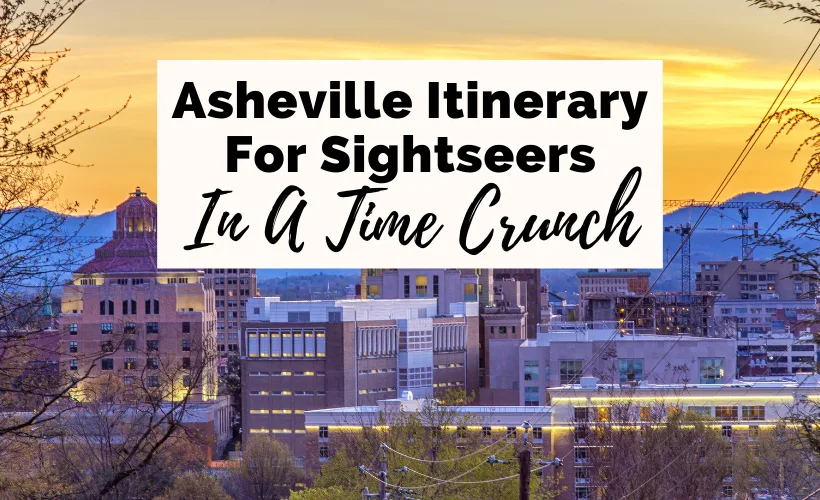 This post may contain affiliate links that earn us a commission at no extra cost to you. If you love these guides, support Uncorked Asheville here.
Fun-Filled 36 Hours In Asheville Itinerary
Below, find 2 half-days and a full-day list of activities for the best 36-hour Asheville itinerary.
Depending on how fast you travel, you might not be able to see or do it all. Or, you might find yourself with leftover time.
Please remember to check websites, Facebook, and hours for each recommended place. While we frequently update our articles, some schedules change daily for weather and life.
This itinerary may also be modified for 2 or 3 days in Asheville, NC. We also have a great post about what to do if the weather thwarts your plans, including top indoor attractions.
Arriving In Asheville, NC: Day 1
Let's start when your plane, bus, or car lands in North Carolina.
You probably cannot enjoy a full day in Asheville, but maybe you have a few hours to spare. If you are anything like us, you are ready to go exploring.
So, what should you do first?
1. Tour the River Arts District (RAD)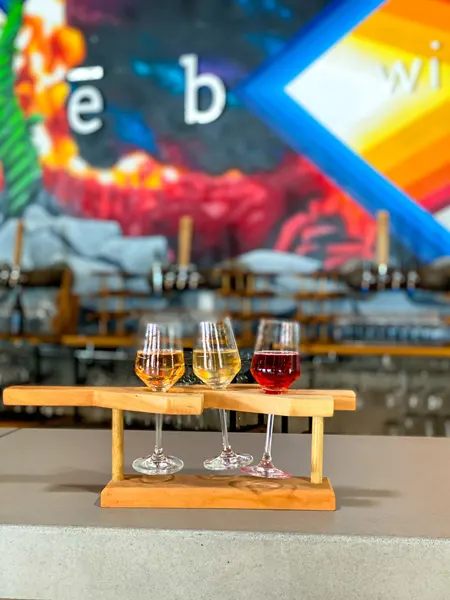 Asheville's River Arts District is incredibly unique and one of the best Asheville neighborhoods for artists. The area is reminiscent of Wynwood Walls in Miami, Florida.
Who knew that North Carolina could have such a hipster feel? Every Asheville itinerary should include a stop in RAD, as the area best exemplifies what makes AVL so unique.
The River Art's District is where you will find the infamous Asheville silo with its ever-changing slogan situated near White Duck Taco, one of the best taco restaurants in AVL, and Baby Bull — your go-to for the best AVL burger.
Throughout the River Arts District, you'll uncover urban street art, galleries, artists' studios, shopping, food, and drinks. Gus Cutty, Ian the Painter, and Jerry Cahill are just a few big artists here.
It's also no secret that the RAD restaurants are some of the best in town, including The Bull and Beggar and 12 Bones Smokehouse, Asheville's most famous BBQ joint.
One of our favorite places to grab a drink, though, is plēb urban winery. Plēb outsources grapes from local farms and creates small-batch tapped and canned wines.
We highly suggest ordering a wine flight as you sit at a wine barrel high-top in an urban garage filled with murals. Read more about all of Asheville's wineries — there are a ton nearby.
Just down the road, Bottle Riot is one of our top low-key and swanky Asheville wine bars. They serve up one of the most delicious charcuterie boards in town. Find wine glasses as big as your face.
If wine isn't your jam, Wedge at Foundation is delicious for local craft beer.
Ginger's Revenge, a gluten-free ginger beer brewery, is only a few blocks away. We also love Zillicoah Beer Company along the French Broad River.
Lastly, if you only have 36 hours in Asheville and it's a weekend, catch a Hawaiian Sunday brunch at RosaBees.
Watch an indie film at the Grail Moviehouse, and shop at AVL's newest European-style market, Marquee.
2. Dine at the best restaurants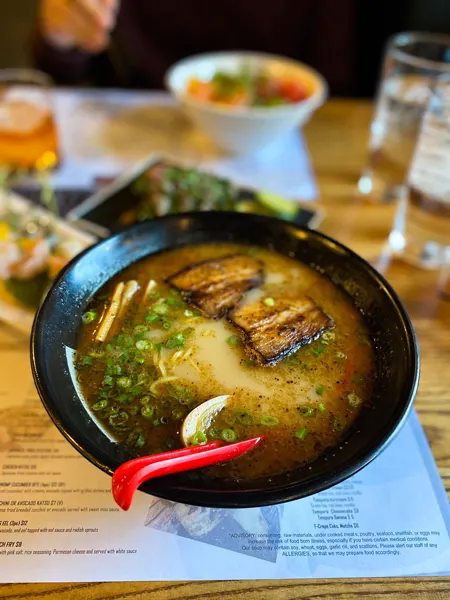 Asheville is a foodie town, nicknamed Foodtopia. It's also one of the most food allergy and food intolerance-friendly Western North Carolina cities.
Find a plethora of gluten-free options, like Posana and BimBeriBon, as well as vegan and vegetarian restaurants, including Plant, Laughing Seed, and Rosetta's Kitchen.
In fact, the stellar food is one of the reasons that we moved to Asheville.
Every Asheville itinerary should include dining at a few of the local restaurants. We promise — you won't regret it.
With only 2 days in Asheville, though, it might be hard to choose where to eat. As locals, these are our personal top recommendations:
For restaurants perfect for couples, special occasions, and fine dining try: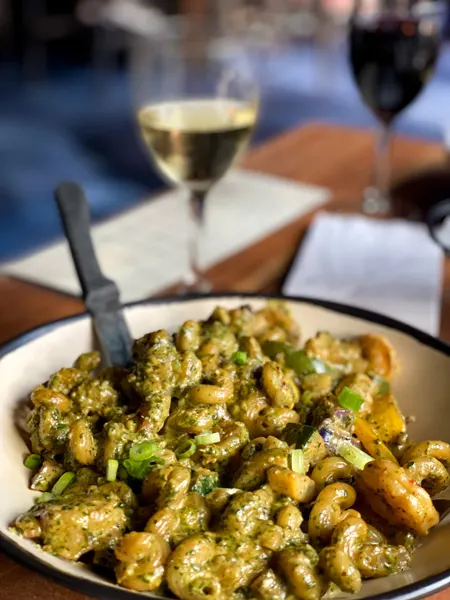 Nine Mile – With multiple locations across Asheville, we frequent Nine Mile's Historic Montford restaurant. Enjoy Caribbean-influenced cuisine with a food allergy and intolerance-friendly menu. If it's May through October, afterward, catch Shakespeare in the Park with the fireflies.
Bouchon – Located in downtown Asheville, Bouchon features traditional and mouthwatering French cuisine. You'll love their wine selection. Head to Crave Dessert Bar afterward for the best cocktails and desserts in Asheville.
Cúrate – One of the most popular and famous Asheville restaurants, Cúrate features Spanish cuisine, including a delicious selection of tapas and sherry. Anthony Bourdain and Gordon Ramsey dined here.
Posana – Enjoy delicious contemporary American cuisine with locally-sourced ingredients. Posana is one of the only Asheville restaurants with a dedicated gluten-free kitchen.
Plant – Although just a block north of downtown, Plant is one of our all-time favorite restaurants. Plant is 100% vegan, and even though we are not vegan, their entrees and desserts are the best. Order the cheese plate.
Read more about Asheville's fine dining establishments and romantic restaurants.
For more casual restaurants in Asheville, we recommend: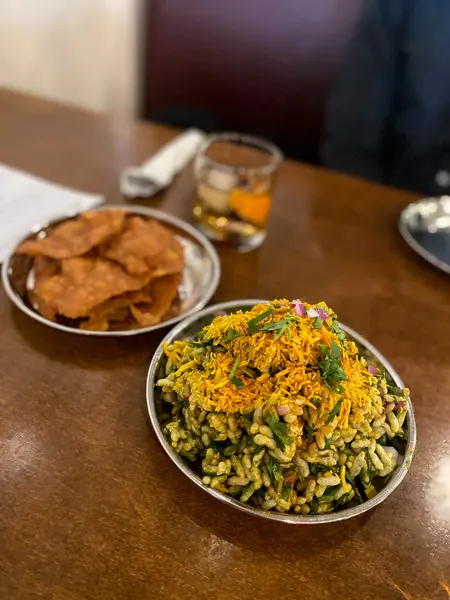 While Biscuit Head and Tupelo Honey are popular choices, if you have 36 hours in Asheville, we'd eat here:
Sunny Point Cafe – For breakfast in Asheville, Sunny Point is hands down a local favorite with lines sometimes wrapping around the block. It's worth the wait, though.
Chai Pani – Another one of Asheville's most famous restaurants, devour delicious Indian street snacks. The price is right, and the portions are huge and flavorful. Meherwan Irani is a five-time James Beard-nominated chef.
Thai Pearl – West Asheville's restaurants are musts for any Asheville itinerary. If you are craving Thai food, head to Thai Pearl for noodles, soups, and rice.
Gypsy Queen Cuisine (GQC) – For lunch in Asheville, GQC features incredible Lebanese street food. We also love ordering AVL takeout here. The Brussels and cauliflower are a must with falafels.
Laughing Seed Cafe – Another delicious vegan and veggie choice, Laughing Seed Cafe is clean and healthy eating without breaking the bank. Their cocktails are equally gorgeous.
Asheville Pizza and Brewing – We frequent Asheville Brewing's Coxe Ave (Downtown) and Merrimon Ave. (North Asheville) locations. See what's on tap and order pizza; they have gluten-free and vegan options too. Asheville Pizza and Brewing is a family-friendly restaurant, especially if you want beer, and the Merrimon location has a movie theater.
Red Ginger Dim Sum – If you love Asian food, Red Ginger Dim Sum makes the best Chinese dumplings and tapas. Order at least two plates per person, and good luck picking from rice, sushi, meats, pancakes, and dumplings. We want it all.
Green Tea Sushi – There are so many fantastic sushi restaurants in Asheville. Green Tea in West Asheville is a local favorite for sushi rolls, sashimi, and cocktails.
For some of Asheville's top restaurants, it helps to plan ahead, especially on the weekend. Reservations are a near must where accepted. Most restaurants use OpenTable or Resy. Others, you will have to call.
For restaurants that do not accept reservations, you can either wait or sneak in early. Of course, weekdays are less crowded.
Read more about Asheville's top foodie experiences, and don't miss our master food & drink guide.
Never Miss Another Asheville Update
---
Tired of generic Asheville travel itineraries? Experience Asheville like a local with our free Asheville Favorites checklist, including restaurants, breweries, and hiking. Plus, get local updates – including events and hidden gems – straight to your inbox. Sign up here.
3. Grab a drink from a roofbar bar or the Battery Park Book Exchange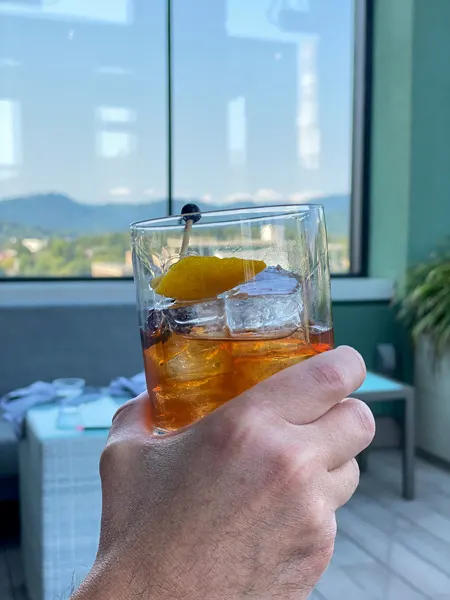 With only 36 hours in Asheville, why not end your first day with a drink?
For the most unique Asheville experience, head to the Battery Park Book Exchange, located inside the historic Grove Arcade.
Asheville has sprawling bookstores, and Battery Park Book Exchange is just one of them. Sip champagne between stacks upon stacks of used and rare books.
Also, choose from literary cocktails and shop for bookish schwag. Their wine selection is huge, and Battery Park Book Exchange serves a variety of other drinks including beer.
Order a charcuterie and snacks with friends.
Battery Park Book Exchange hosts live music, poetry readings, and themed events. Book clubs meet here along with digital nomads, people celebrating milestones, and book nerds. It's heaven.
If you covet literary tourism, be sure to peruse our Asheville itinerary perfect for book lovers.
However, if the weather is gorgeous, the sky is clear, and you only have 2 days in Asheville, you might wish to head to a rooftop bar.
Asheville's rooftop bars offer sweeping mountain views, sunsets, tapas, and cocktails. Our favorites include Capella On 9, The Monford, and The Social Lounge.
Day 2 In Asheville, NC
If you only have 36 hours in Asheville and you want to really see its blockbusters, you have to visit Biltmore Estate. Biltmore is iconic.
If you have a chance, read Denise Kiernan's account of the construction of the Biltmore in The Last Castle. Kiernan is one of Asheville's famous local authors.
The Last Castle will explain not only the creation and history behind Biltmore but also the role that the Vanderbilts played in Asheville's economy.
Edith participated in politics, which was rare for her time, and both Vanderbilts helped contribute to forestry education. They weren't just wealthy Northerners — although they were that too.
You could easily spend a full day or two at Biltmore. On our first visit — we are now annual passholders — we stayed for at least 6 hours.
However, if your Asheville itinerary is time-sensitive, here's how we would organize the day. Be sure to read our in-depth Biltmore Estate guide.
4. Tour Biltmore Estate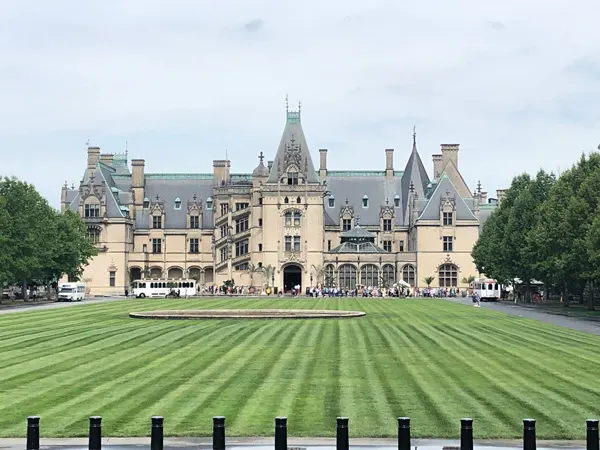 When people see pictures of Biltmore Estate, they tend to assume that it is a luxury hotel.
Yes, you can stay overnight on the Estate properties, but sadly, you cannot sleep in the semi-creepy and haunted house.
Biltmore is America's largest home and debatably the biggest in North America.
Built by George and Edith Vanderbilt, with the help of Richard Morris Hunt and Frederick Law Olmstead, Biltmore is Asheville's version of the Newport mansions.
General admission usually starts off around $66+ for a self-guided tour of the house, admission to the grounds and walking trails, and a free wine tasting at Biltmore Winery.
We tend to budget 1.5 hours for a Biltmore House tour, and don't forget to use the restrooms before you enter the home. You won't see a bathroom again until you exit.
If you book in advance, Biltmore will occasionally slip in perks like a free audio tour. You can also add on special Biltmore tours like a Red Wine and Chocolate Tasting.
Watch for ticket sales and deals throughout the year.
Most notably, Biltmore at Christmas is stunning. Candlelight Christmas Evenings are magical with lit fireplaces, harp music, and rooms filled with Christmas trees.
We love eating lunch at Biltmore, and our favorites are Stable Cafe and Cedric's Tavern. Sit in the old horse stables while munching on an egg salad sandwich.
Or, pay homage to the Vanderbilt's beloved Saint Bernard over an American spread. Make reservations far out in advance, though.
If you are traveling with younger children, be sure to check out these Biltmore attractions with kids. The property is kid-friendly with a farm, playground, ice cream shop, and bikes to rent.
With only 36 hours in Asheville, 24 to spare, an ideal Biltmore itinerary would be:
Start with an early house tour; don't miss the library, swimming pool, and bowling alley
Walk the gardens; in the spring, Biltmore is known for those gorgeous blooms
Eat lunch on the Estate, making advanced reservations at Cedric's or Stable Cafe
Drive to Biltmore Winery for a tasting
Stroll one of the trails around the lagoon or shop in Antler Hill Village
Visit Biltmore Estate's official website for the most accurate and up-to-date information.
5. Sip a local craft beer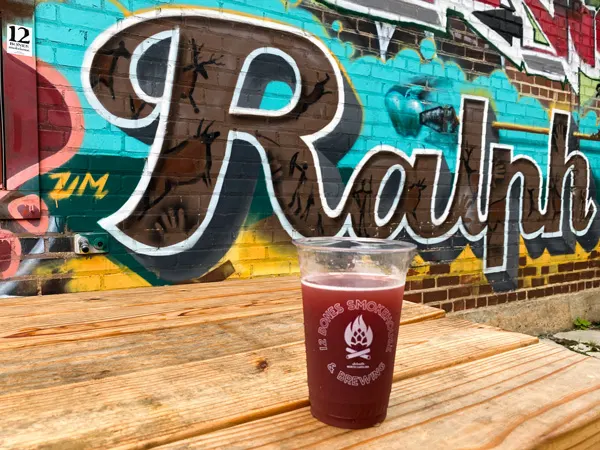 No Asheville itinerary is complete without brewery hopping. Asheville is famous for its beer scene.
With all of the drinking options, you might want to Uber or at least park and pace yourself. Please keep in mind that locals' biggest gripes involve belligerent, drunk travelers.
A few visitors drink too much, making the streets their personal garbage bin and restroom. Please respect the city and its establishments.
With that said, the Asheville breweries are plentiful. To give you a mix of our favorite breweries in Asheville, these are the ones we frequent in downtown Asheville:
Wicked Weed – This Asheville brewery is probably one of the most well-known for tourists. Wicked Weed is always jumping. Find food, endless beers for all preferences, and cider. They also own the Funkatorium.
Bhramari Brewing – If you enjoy unique and experimental beers, you'll love Bharmari Brewing. If you are lucky, you might catch a special sangria too. Yes, Bhramari has food and late-night options.
One World Brewing – With multiple locations, head to the basement on Patton Ave. for beer and a randomly weird but fun alien and game setting. This Asheville brewery is perfect to escape the crowds.
Hi-Wire Brewing – We think Hi-Wire has some of the sweetest beers. Their downtown location is full of light and bubbling brews, famous for that rainbow mural.
Catawba Brewing Co. – For a chic warehouse vibe with food trucks, Catawba has a huge selection. They also sit between the famous Buxton Hall for BBQ and Vortex – serving up some of the best donuts in town.
Green Man – Green Man makes the best ESB around, and for Asheville breweries, find multiple floors and outdoor seating.
If you enjoy distilled beverages, read more about AVL's distilleries like Cultivated Cocktails.
6. Explore & Shop In Downtown Asheville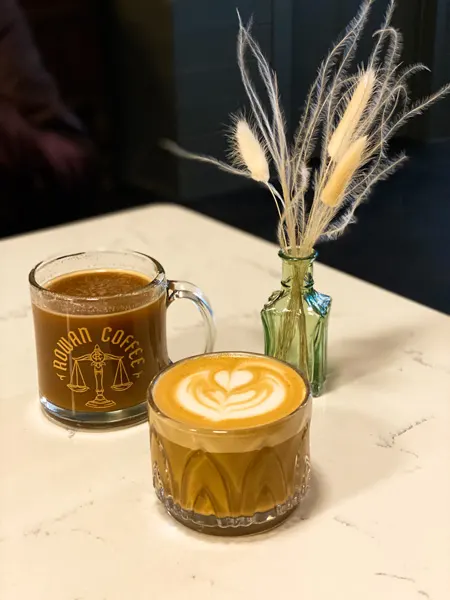 With 36 hours in Asheville, NC, you might just want to relax and stroll downtown.
A few points of interest, if you have the time or wish to detox, include:
Explore more of Asheville's top museums and historic sites, and shop at the best Asheville stores.
7. Catch an Omni Grove Park Inn sunset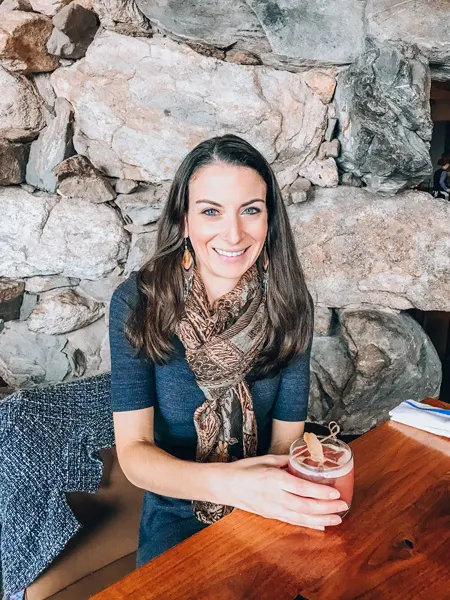 The Omni Grove Park Inn is like adult Disney World — but also family-friendly.
While you can stay here and enjoy the luxury mountain resort lifestyle, you might also visit for the Blue Ridge Mountain views, drinks, and food.
Grove Park Inn has a world-class spa, and this is one of the most romantic places to visit for couples.
If you happen to land in Asheville around Christmas, you'll also love their holiday decor and annual gingerbread house display with hot cocoa.
Sunset Terrace is famous for its vibrant mountain sunsets. Pinks. Oranges. Purples. Are we in Santorini?
While you can dine at Sunset Terrace, you might just want to grab a drink at the Great Hall Bar and sit outside beyond the restaurant. Later, head over to Edison for dinner.
36 Hour Asheville Itinerary: Leaving On Day 3
If you have less than 1 day in Asheville before heading out, here are a few of our final suggestions.
8. Drive down the Blue Ridge Parkway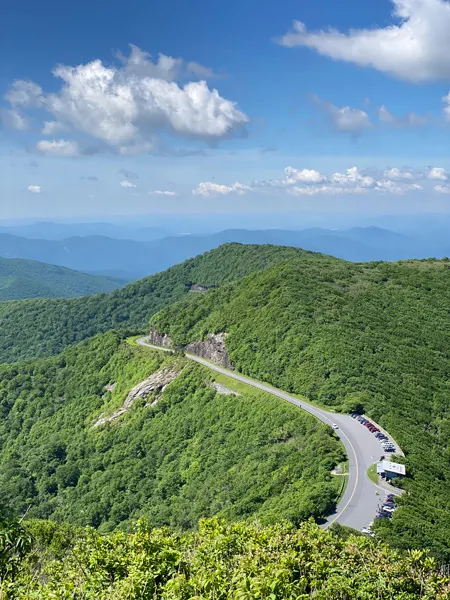 We cannot resist those gorgeous mountains, and the Blue Ridge Parkway (BRP) is one of the best ways to experience them.
The BRP is a 469-mile, non-stop, 2-lane road. The National Park Service (NPS) manages this scenic and recreational road.
Free to access, the Parkway runs from Virginia's Shenandoah National Park to Great Smoky Mountains National Park in North Carolina. Explore scenic overlooks and cascading waterfalls.
The Blue Ridge Parkway hikes have some of the best mountain views. We always think hiking in and around Asheville is a good idea — but you might not have time with under 2 days in Asheville.
If you have a few hours in the morning, you can easily walk to the top of Craggy Pinnacle in under an hour. Or, have a snack or picnic at Craggy Gardens.
Along the drive there, you'll find multiple mountain vistas with pullovers perfect for pictures and stunning Asheville landscapes.
9. Eat lunch at Sierra Nevada Brewing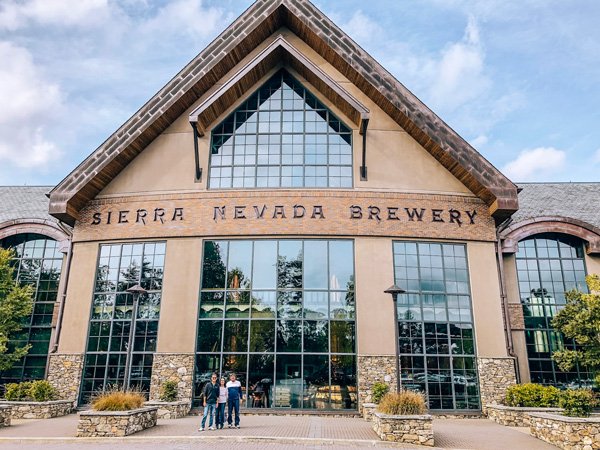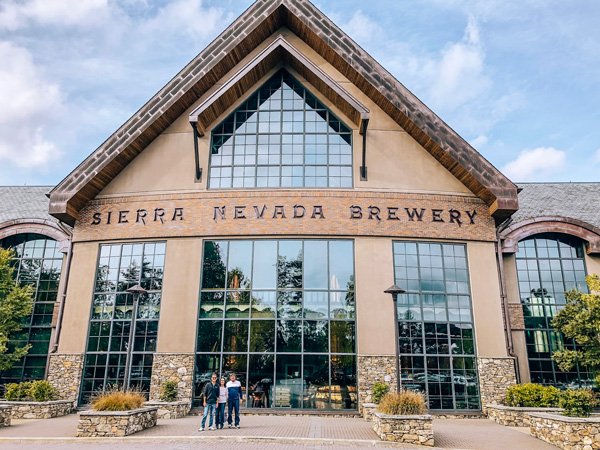 Sierra Nevada is massive, and you can tour their amazing facility.
However, if you are ending your 36-hour Asheville visit, have lunch in their taproom. The brewing company is less than 10-minutes away from the Asheville airport.
Although their beers are not our personal favorite, you cannot beat sitting at one of the bars, drinking a light beer with some duck fries.
Plus, the grounds are pretty impressive, and beer always puts us in a good mood before traveling.
Where To Stay With 2 Days In Asheville, NC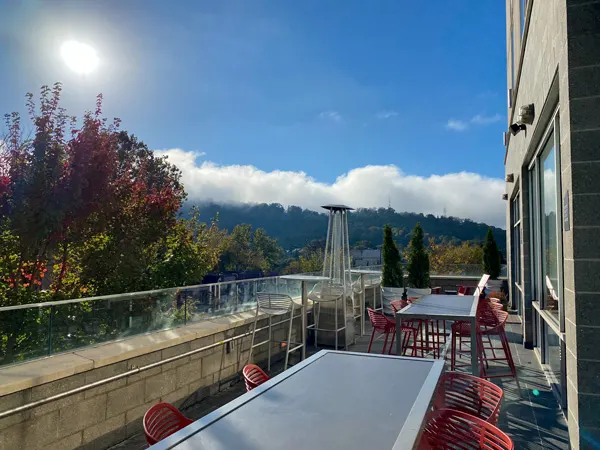 Once you have planned your short Asheville itinerary, you will need a place to stay.
Below, find a few ideas for Asheville lodging when you only have 36 hours in Asheville to drink, play, and sight-see.
We've included downtown and boutique hotels as well as specialty lodging. These accommodations have a variety of star ratings and price points.
Our top four picks:
Aloft – Downtown Asheville – If you are looking to stay in downtown Asheville, the Aloft hotel is newly renovated as of 2020. Find colorful local murals, updated hipster rooms, and sprawling public areas. The Aloft hosts live music, has a new bar and a rooftop pool, and the patio space overlooks bustling downtown AVL.
Hampton Inn And Suites Asheville Biltmore Area – Although this hotel is on busy Brevard Road – NC-191 – across from the Asheville Outlets, it's one of our favorites before moving to Asheville. Clean, updated, and in the middle of everything, you can access downtown, Biltmore, and the Blue Ridge Parkway fairly quickly.
Asheville Cottages – For private luxury cottages in the center of it all, treat yourself to Asheville Cottages. Find one to three-bedroom cottages with a private deck, hot tub, and grill. You'll love the cozy fireplaces and full kitchens stocked with essential dishes and utensils.
1898 Waverly Inn Bed and Breakfast — While house hunting, we stayed at this sweet B&B in Hendersonville, NC (35-40 mins from Asheville closer to DuPont State Forest — think The Hunger Games waterfalls). We loved their social happy hour and friendly hosts. Hendersonville is a happening city, too, with breweries, museums, apple orchards, and wineries.
More options by area:
Asheville, NC Hotels
Hotels and B&Bs tend to book up fast in Asheville, especially in the fall, spring, and around holidays. Make dinner reservations wherever you can, too. A few hotels to consider that either we, our friends, or others highly recommend include:
Downtown Asheville
The Foundry Hotel
AC Hotel By Marriott Downtown Asheville
Hotel Indigo
Aloft – Downtown Asheville *One of our top picks; they renovated in 2020
Near The Asheville Outlets/Biltmore
Hampton Inn And Suites Asheville Biltmore Area *Our second favorite pick. We stayed here before we moved.
DoubleTree By Hilton Biltmore/Asheville
Grand Bohemian Hotel Asheville

North Asheville/Montford
The Omni Grove Park Inn *We frequently stop by the Grove Park Inn for sunsets, drinks, and food.
1900 Inn On Montford
Don't miss our Top Asheville Hotel, Resort & B&B Picks Here.
Planning 2 days in Asheville? Save This Post For Later: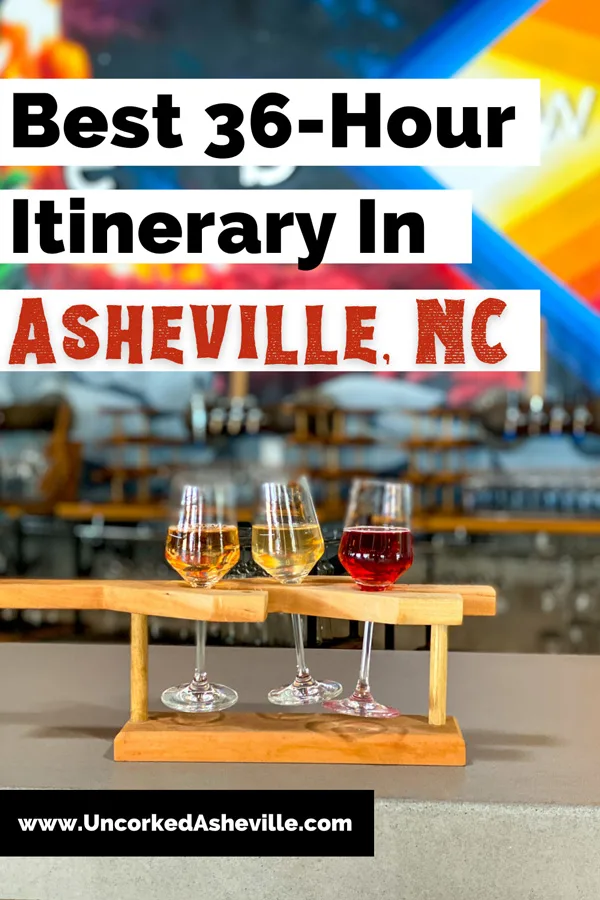 Are you ready to fill your schedule with the best things to do when you have less than 3 days in Asheville, NC?
We love living in Asheville. The people are friendly, happy, and well-hydrated.
There are tons of activities, and you can enjoy both the North Carolina mountains and eclectic culture.
Travelers visit for the beer, happening restaurant scene, live music, hiking, Biltmore Estate, and bookstores.
We hope that you have a fabulous 36-hours in Asheville, NC, and are able to return for an even longer trip.
Please let us know how your vacation went in the comments. We'd love to hear your personal Asheville itinerary.
More Posts To Help You Better Plan Your 36 Hours In Asheville:
Asheville For Families
AVL For Book Lovers
AVL For Couples
Asheville Getaway Weekend Itinerary
Asheville Itineraries By Season:
Asheville, NC Events By Month
Asheville In October
Asheville Fall Color & Events
Winter In Asheville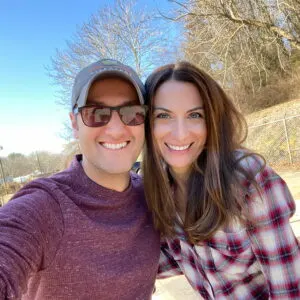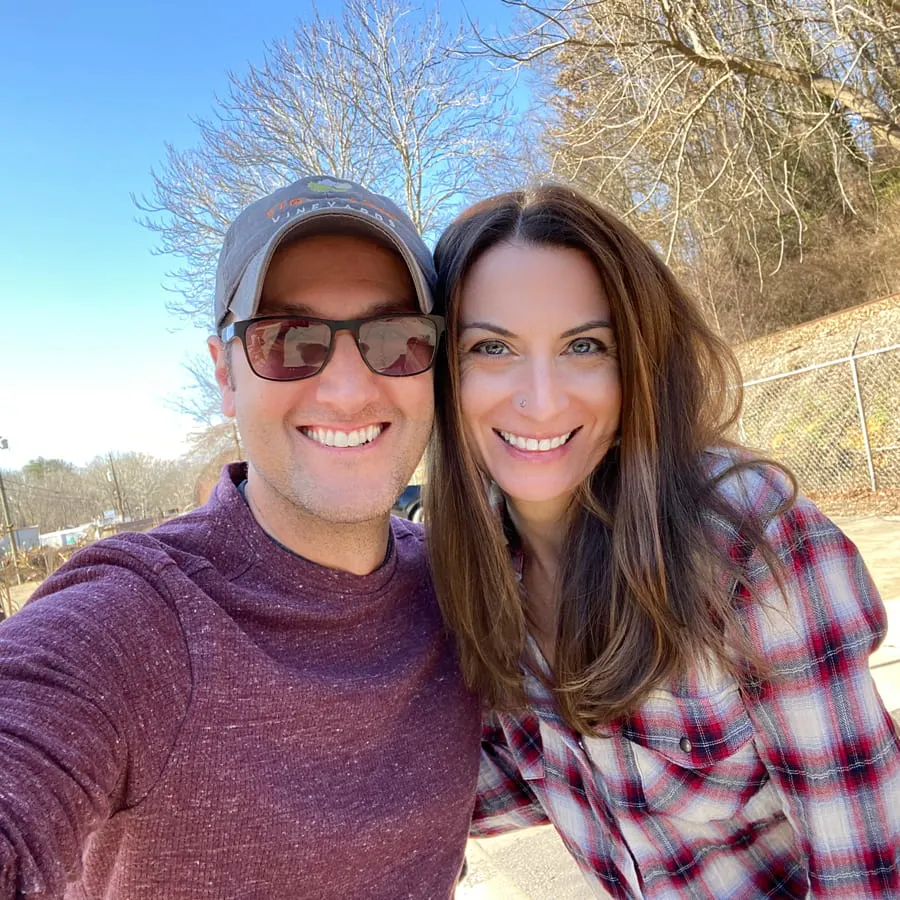 Christine (pronouns: she/her) is the owner and lead writer of Uncorked Asheville. After falling in love with those gorgeous Blue Ridge Mountains, Christine and her husband Tom decided to call Asheville, North Carolina their home. When her pointy Italian nose isn't stuck in a book, Christine is adopting all of the kitties, getting lost in the forest, and drinking an ESB.
Christine has a BA in English and History from Smith College, her MLIS from USF-Tampa, and is a former U.S. Fulbright Scholar - Indonesia. She also owns The Uncorked Librarian LLC with books and movies to inspire travel.