Are you looking for the best bookstores in Asheville, NC? Don't miss these Asheville bookstores, including a champagne book bar, used bookstores, and bookshops that are havens for writers and rebels.
Did you know that Asheville has a champagne book bar, a queer and feminist co-op bookstore, and a bookshop in a location where they used to auction cows?!
One of the main reasons that we moved to Asheville, North Carolina even involves a bookstore. Yup, we moved to a city because we fell in love with its books.
Can you guess which Asheville bookstore pushed these boozy and bookish bloggers over the edge?
You probably guessed it: Battery Park Book Exchange. Picture sipping literary cocktails while being ensconced by books in the heart of downtown Asheville. Sign us up!
On our first visit to AVL, we also dropped into another one of the stellar Asheville bookstores, Malaprop's Bookstore/Cafe. You couldn't drag us away after spying the local book displays.
Malaprop's also boasts of impressive author visits and sells endlessly geeky-fun book schwag.
AVL is truly a book lover's dream. If you are a bookworm like us, you'll want to take some time to visit the bookshops in Asheville.
What are our favorite bookstores in Asheville? What are some of the best used bookstores in Asheville? And, which Asheville bookshops do many locals also recommend? Let's get started!
Head over to our Literary Guide To Asheville, too, and don't miss our Master List Of Asheville Things To Do.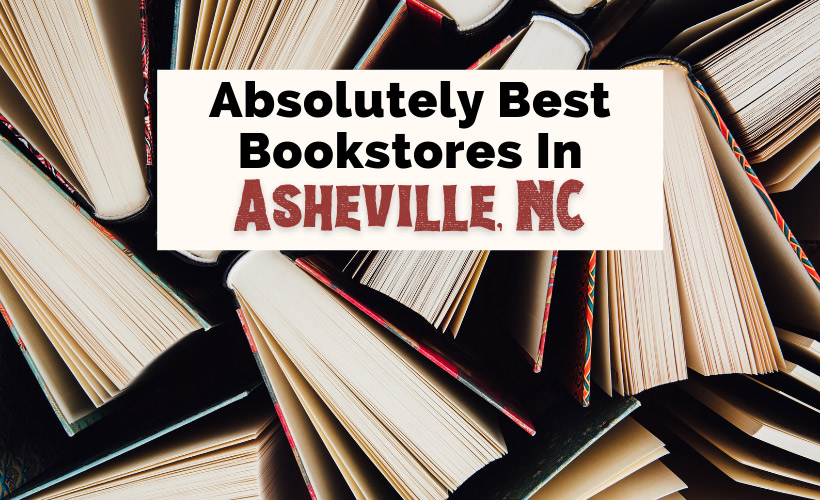 This post may contain affiliate links for products and services we recommend. If you make a purchase through these links, at no additional cost to you, we will earn a small commission. Read the full disclosure here.
See our Top Places To Stay in Asheville.

Don't miss out on these Asheville properties on Booking.com, too.
4 Amazing Asheville Bookstores
1. Malaprop's Bookstore/Cafe
Address: 55 Haywood Street, Asheville, NC
Website: https://www.malaprops.com/
Phone Number: (828) 254-6734
Nearby Parking Garages: Civic Center Garage or Rankin Avenue Garage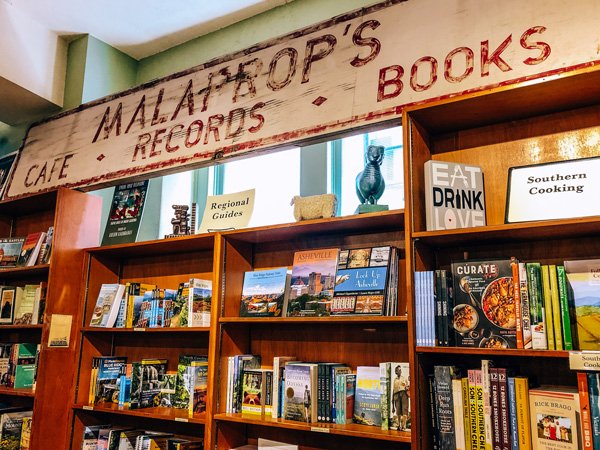 Malaprop's is our go-to bookstore when we are hanging out in downtown Asheville. A bonus is that Pack Memorial Library is close by. You can drop into their little used bookstore, even if you aren't an Asheville resident.
Malaprop's is perfect for book lovers wanting to grab a coffee at the cafe. You can attend a literary event or peruse the stacks filled with shiny new books, bestsellers, and indie selections.
We personally love the book displays. Discover books set in Asheville, staff favorites, local travel guides, Asheville authors, and seasonal or relevant books to read.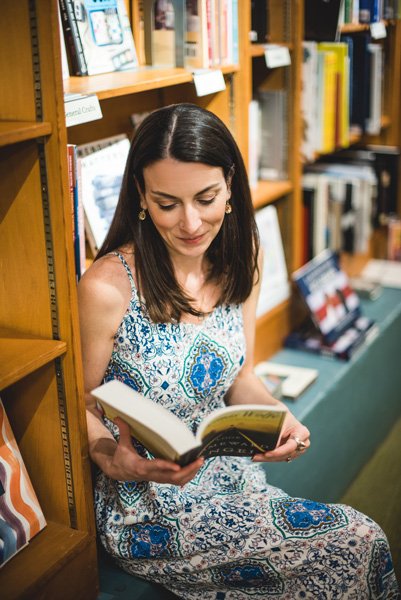 If you didn't already know, Asheville, North Carolina is a literary haven. The state is filled with local authors like Denise Kiernan and Megan Shepherd. Authors and writers love to talk about their books and writing at Malaprop's events.
Plus, are you a total sucker for bookish schwag?! We are pretty sure we need that astronaut cat notebook and Shakespeare magnet.
Who doesn't covet a clever literary tote to carry all of their new purchases? We dare you to leave this popular Asheville bookstore empty-handed.
If you are looking for rarer and used books, Malaprop's has a sister bookstore, Downtown Books & News (DBN). Keep scrolling for the juicy details…
Never Miss Another Asheville Update
---
Are you tired of generic Asheville travel itineraries? Do you want to experience the magic of Asheville like a local?
Grab our free Asheville Favorites checklist today, including restaurants, breweries, and hiking. Plus, get local updates straight to your inbox. Sign up here.
---
2. Firestorm Books & Coffee
West Asheville Address: 610 Haywood Road in Asheville, NC
Website: https://www.firestorm.coop/
Phone Number: (828) 255-8115
Parking: Find bike racks on Haywood Road and free street parking. "May the odds be ever in your favor."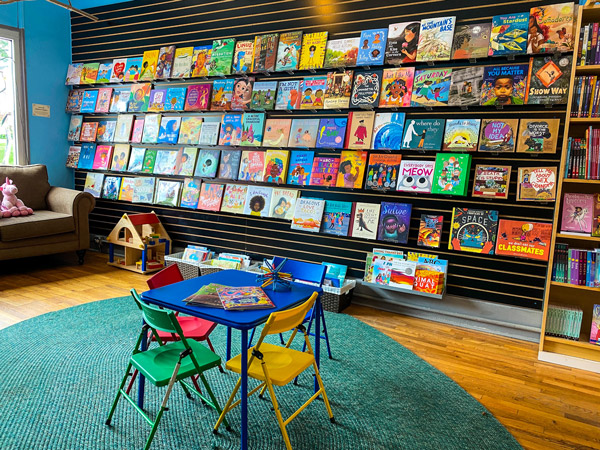 Firestorm Books & Coffee is one of the most radical and unique Asheville bookstores. A self-proclaimed queer, feminist collective, Firestorm is a worker-owned and self-managed business.
While they run like a nonprofit, Firestorm is a co-op with books and a community space in West Asheville.
Book lovers can find indie books, amazing diverse new book releases, artwork, and vegan treats. They host film screenings, workshops, book clubs, and fundraisers.
Firestorm's goal is to reflect the needs of marginalized Southern communities. In the bathroom, you will also find free condoms and a place to dispose of syringes with sharps.
Save This Post For Later
3. Battery Park Book Exchange
Address: 1 Page Ave. Suite #101 in Asheville, NC
Website: http://batteryparkbookexchange.com/
Phone Number: (828) 252-0020
Parking: While there is metered street parking, the Wall Street Garage is your closest parking garage.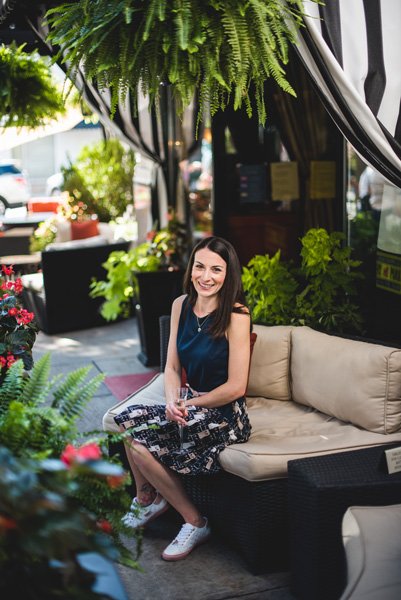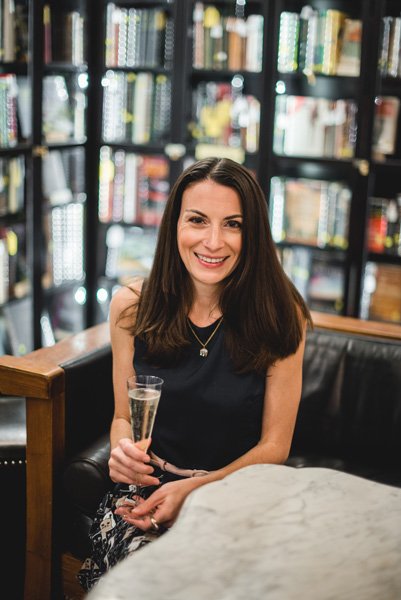 Imagine drinking champagne and literary cocktails in a used bookstore in Asheville. Sounds heavenly, right?
Although this is probably one of the busiest and most touristy Asheville bookstores, don't skip Battery Park Book Exchange.
Located in the historic Grove Arcade, you may sit inside or outside. Taste test your way through their impressive wine collection paired with one of the best charcuterie boards in AVL.
We always order a literary cocktail crafted and named after a famous author. Battery Park Book Exchange is also one of Asheville's coolest coffee spots.
Unlike Malaprop's, Battery Park Book Exchange is a used bookstore in Asheville, NC. They specialize in books about North Carolina, American and Southern history, and the Civil War.
Of course, you will find pretty much any genre and type of book. You could spend hours perusing the multi-level stacks.
Battery Park Book Exchange hosts live music, readings, and parties. You'll see small groups meeting for book clubs or celebrations.
If you want to miss the crowds, we highly recommend stopping in on a weekday.
The Battery Park Book Exchange is truly one of our favorite Asheville bookstores to people watch with a drink. Don't miss even more fabulous wine bars in Asheville.
You may also want to head to the coolest and nearby rooftop bars like Hemingway's or The Montford.
More Used Bookstores In Asheville, NC
*Please make sure to double-check all hours and openings on each bookstore's website or by calling.
4. Downtown Books & News (DBN)
Address: 67 North Lexington Ave. in Asheville, NC
Website: https://www.dbnbooks.com/
Phone Number: (828) 253-8654
Parking: While there is metered street parking, the Civic Center & Rankin Garages are your closest parking garages.
Downtown Books & News is a used bookstore in Asheville and is the sister store to Malaprop's. DBN is also an art gallery and newsstand.
As they best explain, Downtown Books & News specializes in "metaphysical & occult, hippie how-to, homesteading & self-sufficiency, Eastern medicine, zines, things beautifully illustrated, and Easton & Franklin Press leather-bound editions."
Inside, you'll find old movie theater seating, endless bookshelves, and school desks from your childhood.
An extra cool Asheville bookstore fact: the store they are currently in used to be a shoe store and a jewelry store. Before then, people auctioned off their live cattle here.
The Captain's Bookshelf — Online For 2021
Online Only At: https://www.captainsbookshelf.com/
Page Ave. location closed. (Private Bookroom at 267 Flint St.)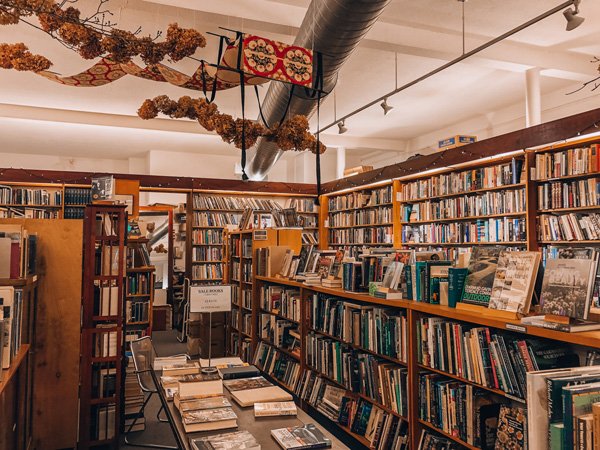 The Captain's Bookshelf is one of the oldest Asheville bookstores. Unfortunately, they closed their doors in 2020 and now have an online used bookstore.
Established in 1976, Captain's buys and sells used and rare books, including signed books, first editions, and leather-bound novels.
Like the other used bookstores in Asheville, Captain's offers an eclectic selection and specializes in local Appalachian literature. You can grab a Thomas Wolfe novel, too.
Even More Asheville Bookstores
Bagatelle Books
Biblio.com (Online Asheville bookstore)
So, are you ready to head over to Asheville and visit one of our many local and independent bookstores? You can always do a little book shopping online, too.
Do you have a favorite Asheville bookstore?
Have you been to Asheville, NC before? What are your favorite Asheville bookstores? Do you prefer used bookstores to ones that sell only new books? What is your top bookstore in the United States? Let us know in the comments.
P.S. If you are a new bookstore in Asheville or feel like we overlooked you/missed something you want everyone to know, please get in touch with us.
See our Top Places To Stay in Asheville.

Don't miss out on these Asheville properties on Booking.com, too.
Loving These Asheville Bookstores? The Bookworm In You Might Also Enjoy:
Literary Sites In Asheville For Book Lovers
Hike DuPont Forest: Home To The Hunger Games Waterfalls
Head To Riverside Cemetery To See Thomas Wolfe's Grave
Don't Forget These NC-Based Reading Lists:
Books To Read Before Visiting North Carolina
Books Set In Asheville
Famous Asheville Authors & Their Books
Finished With This Chapter? Where Can You Head Next?
Grab Some Coffee To Go With Your Book
Best Things To Do Around AVL