Welcome to Uncorked Asheville, an Asheville, North Carolina travel blog. Get up close and personal with this mountain-hugged city to experience Asheville like a local.
Christine moved to Asheville after falling head over heels with those blue mountains. She loves hiking, especially while daydreaming about meatball grinders and all of the beer that she will reward herself with afterward. As your boozy and bookish sommelier, please join Christine as she shares her favorite Asheville itineraries, restaurants, and activities — you may recognize her from The Uncorked Librarian LLC.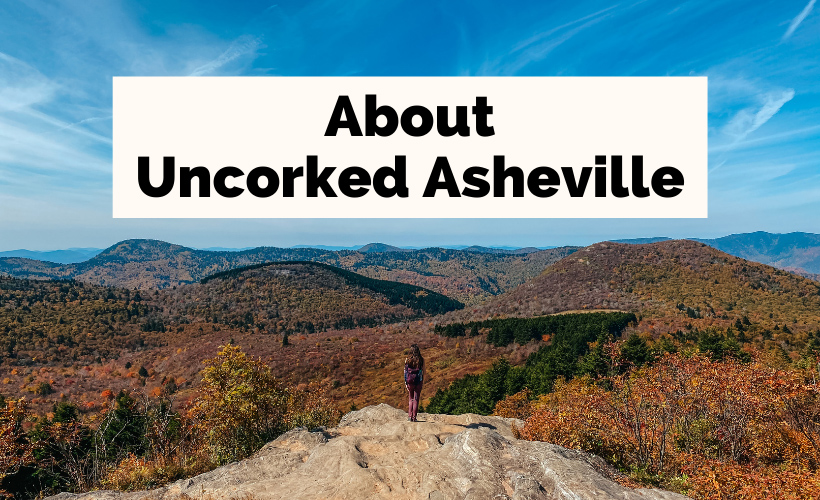 Everyone Needs To Uncork And Unwind In The Mountains
Did you know that George Vanderbilt helped put Asheville on the map when he created Biltmore? As a world-class traveler with family residences in NYC, Newport, and Paris, why did George choose North Carolina, of all places, for the construction of the biggest house in America?
I am telling you: it's all about the mountain oasis.  Gorgeous misty blue mountains embrace Asheville into a cozy blanket of sprawling vistas, endless hiking, cascading waterfalls, and all of the vegan food you could ever want.  Asheville fills your soul with culture and music and your tummy with craft beer.
Over the years, Asheville has grown into a thriving hub for tourists, established residents, and newbies flocking to the scene. You can read about moving to and living in Asheville here. There is so much to see and do.
Where do you start?
Uncork Asheville, North Carolina With Us
Uncorked Asheville will help you experience Asheville like a local: Just like that friend exploring your fridge every day or someone whose butt prints are wearing down the bar stools at Top of the Monk.
Follow in our worn hiking boot footsteps to:
Find Asheville itineraries for short weekend getaways, longer stays, and by what you love — like books
Discover where to eat, drink, and sleep
Uncover your next hike deep into the woods or straight to a waterfall
Grow intimate with Asheville through its history, culture, art, and literature
Plan day trips from Asheville
Who Is This Tipsy Hostess?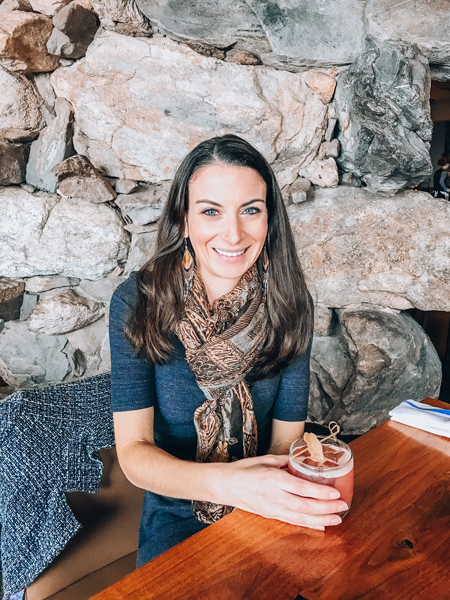 Hi, I am Christine
My husband and I visited Asheville on a whim. Originally from Connecticut, our Florida home began to suffocate us. Where were the seasons?
We needed a change.  Fall runs in my blood—ok, well maybe fall beer does, too.
During that fateful weekend visit, we instantly knew the boozy gods designed Asheville just for us. Was it the champagne bookstore, The Hunger Games waterfalls, breweries on every corner, or those beautiful blue and green-hued mountains? 
Within two months, we moved into our Asheville home.  Our days are filled with hiking, purple sunsets, and delicious local food. We have never looked back.
More About Me: Christine Uncorked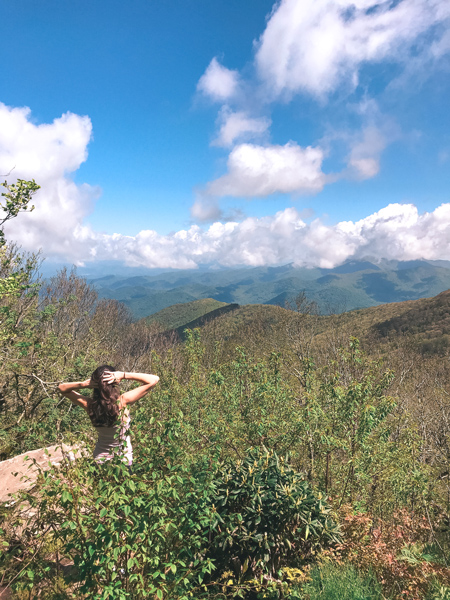 I am a rogue librarian, literacy nonprofit board member, Smithie & Fulbrighter.
I traded my MLIS and English/History double major to start my own business, The Uncorked Librarian LLC.
The way to my heart is through an oaked Chardonnay (don't judge me!). I also love a good Old Fashioned.
Libraries, bookstores, and breweries cannot hide from me.
My children have 8 furry ears in total.
I daydream of retiring in Italy. Iceland is one of my favorite vacations. I also lived in Indonesia for a year.
Join me as I explore Asheville as a local and share what I love to make your visit just as special as our first weekend in this beautiful and cultured city.
A few places where you can find me online:
Facebook
Twitter
TUL Instagram
Pinterest
Email: hello [at] uncorkedashevile [dot] com
See how we can work together here.
---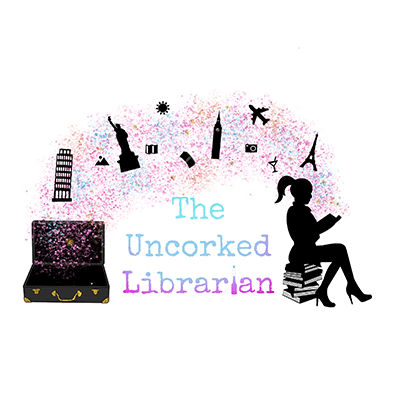 Does My Big Nose Look Familiar?
If you love my Asheville adventures and are looking for books to inspire your travels, head over to my sister site, The Uncorked Librarian. You'll find books set in your next dream vacation, a reading challenge with monthly themes, a Facebook group for readers, and new books to read each month.