Uncover the most romantic restaurants in Asheville, NC, perfect for intimate conversations and special occasions with loved ones.
Are you looking for the best date night restaurants in Asheville?
Maybe it is Valentine's Day or an anniversary and you wish to celebrate over food and drinks with your partner or loved ones.
As AVL locals, we dine out often. Many times, we crave those more private and cozy spots.
You know; the places with tables tucked into deep corners, warm glowing lights, and rooms full of historic charm.
Plus, we covet breathtaking Blue Ridge Mountain sunsets, seasonal craft cocktails, and quaint outdoor patios and gardens.
Even better, Asheville's date night restaurants don't always have to be wallet-emptying or fine dining establishments either – although we do have a separate piece for those.
It's also no secret that Asheville has hundreds of restaurants to choose from – the city is named "Foodtopia" – boasting a variety of cuisines, ambiances, and locations.
So, if you are looking for a romantic dinner in Asheville, how do you choose?
Below, uncover intimate and romantic Asheville restaurants, including ones with gluten-free, vegan, and vegetarian options.
Some will be popular with AVL visitors and others with locals.
While these are what we consider to be Asheville's most romantic restaurants, please remember that "best" is subjective. We always love hearing your favorites in the comments.
We also suggest making advanced reservations when and where you can. Let's get started!
After dinner, be sure to read more about all of the romantic things you can do in Asheville.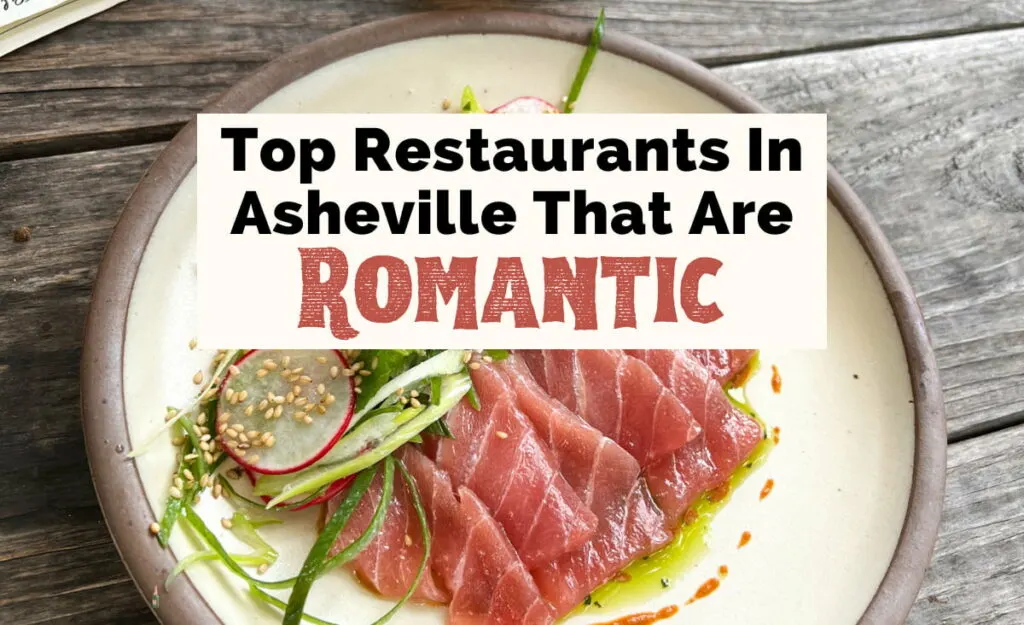 This post may contain affiliate links that earn us a commission at no extra cost to you. If you love these guides, support Uncorked Asheville here.
See our Top Places To Stay in Asheville.

Don't miss out on these Asheville properties on Booking.com, too.
12 Most Romantic Restaurants In Asheville
1. Limones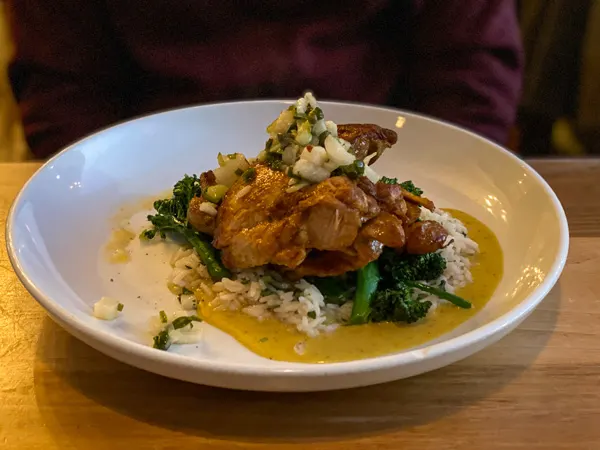 Limones is by far one of the best romantic restaurants in Asheville and our top pick for ambiance. If you are lucky, maybe they'll seat you in one of the two window seats.
Candle chandeliers glow throughout this historic building filled with long mirrors and quirky art.
With two smaller rooms and a bar, enjoy intimate conversations paired with Mexican and French-influenced Californian cuisine.
Chef Hugo Ramirez is a Mexico City native, and he moved to Asheville from San Francisco. His food is simple yet divine.
We suggest ordering tapas with their famous margaritas to start. Choose from fresh ceviche or lobster nachos.
Then, move on to fusion-cuisine entrées including BBQ fish, scallops with salsa, ramen short ribs, and enchiladas with vegan cheese.
Save room for a Mexican-inspired dessert such as churros or a Tres Leches cake. Limones has a great cocktail list, Spanish dessert wines, and Mexican coffee.
Limones is also our neighbors' favorite date night restaurant in Downtown Asheville, and you will want to make advanced reservations.
For parking – if you don't mind a brief walk – we suggest the Biltmore Ave. or Pack Square garages.
Limones | 15 Eagle St, Asheville, NC 28801
2. The Bull And Beggar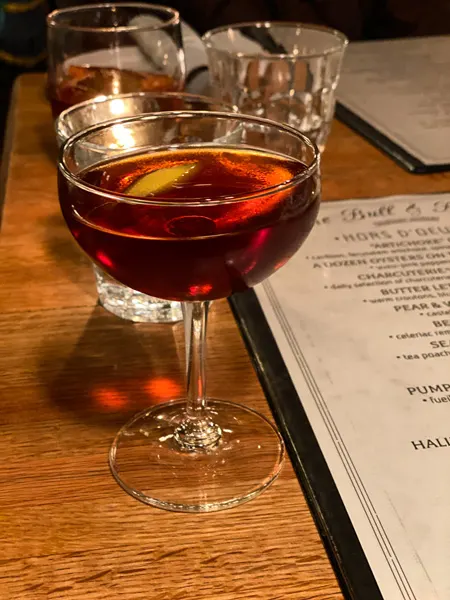 For romantic Asheville restaurants – and perfect for that special occasion or Anniversary – The Bull And Beggar is a must.
This high-end River Arts District establishment is for meat lovers – if you are vegan or veggie, this might not be the best restaurant for you.
However, if you adore chandelier lighting, brick walls, and a bar filled with books, you'll pretty much stare in awe throughout your entire gourmet dining experience. And an experience it is.
Order one of the best AVL charcuterie boards, beef tartare, and oysters to start. Entrées include ribeye, duck, pork belly, and pasta.
Before or after your new American fine dining experience, head to Bottle Riot next door – one of our all-time favorite wine bars in Asheville (wine glasses the size of your face!).
You'll also find one of Wedge's two locations, which is a hopping AVL brewery.
And, did you know that The Bull And Beggar has a nearby stellar burger joint, Baby Bull?
This is no surprise as the River Arts District is bustling with food, art, live music, and wine, perfect for date night. Be sure to walk the RAD Riverwalk after dinner on a gorgeous night.
For parking, The Bull and Beggar has its own large and free gravel lot.
The Bull And Beggar | 37 Paynes Way #007, Asheville, NC 28801
3. Bouchon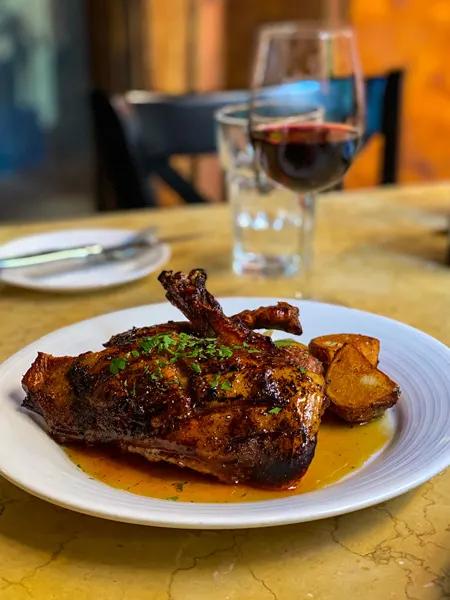 If you've been with Uncorked Asheville for a while, you know that Tom has Celiac Disease and Christine has UC – and we are also lactose intolerant.
You might be thinking, how the heck do these two eat French cuisine?
Thank gosh for Bouchon, and let us tell you, Bouchon is one of our favorite date night restaurants in Asheville because it's so cozy.
Bouchon is also best for fine dining, and some of our loyal readers seek them out every time they are in town.
You'll see why from the moment you step inside.
Encounter a dimly lit French restaurant filled with small tables, a patio, and even a hidden outdoor table all on its own – which we managed to snag. It's gorgeous inside.
Choose from French comfort food, a decadent French wine selection, and cocktails poured with a heavy hand.
True to French cuisine, many of the dishes have lactose and some gluten, but we can usually find one or two stellar dishes to eat.
Just go prepared and ask questions if you have food intolerances.
Bouchon makes famous French fries. They also serve up delicious duck, beef, and seafood entrées. Boeuf Bourguignon? Yes, please!
Head to Bouchon for the fine dining experience, ambiance, and service. Crave Dessert Bar sits across the street for after-dinner cocktails, hookah, and fancy desserts.
It's honestly the perfect intimate and romantic dinner in Asheville that promises to transport diners abroad.
For parking, we suggest the Rankin and Civic Center garages.
Bouchon | 62 N Lexington Ave, Asheville, NC 28801
4. Neng Jr.'s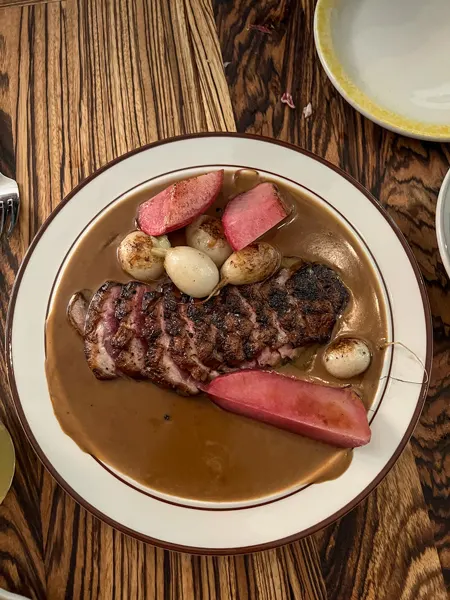 New in 2022, head to West Asheville for a culinary experience at Neng Jr.'s. For top date night restaurants in Asheville with speakeasy vibes, this recommendation will sing to foodies.
With a small and intimate space – about 6 tables plus bar seating – enter through the back alley to find a delicious Filipinx restaurant.
Similar to Benne on Eagle – another one of the most romantic restaurants in Asheville – Neng Jr.'s menu features sharables as well as large plates.
Even better, the staff fully describes the unique menu to you.
While the menu changes seasonally, we love Neng Jr.'s BBQ mushrooms, vegetables simmering in peanut butter and coconut sauce, and roasted duck with gravy.
Order oysters with that salty quail egg, ice cream covered in cheddar cheese and olive oil, and seasonal and tangy fruits.
Sip on spicy and flavorful cocktails or take a tour of the highly curated wine list. Plus, gluten-free, vegan, and veggie dinners will find something delicious at Neng Jr.'s.
For parking, we recommend trying the side streets around the restaurant.
Explore more of the best Asian restaurants across the city. You won't be disappointed.
Neng Jr.'s | 701 Haywood Rd Ste 102, Asheville, NC 28806 (Entrance in the back alley)
5. Ukiah Japanese Smokehouse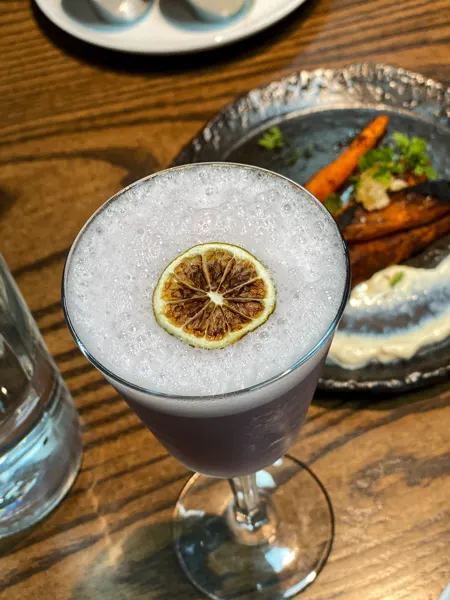 Newer to Asheville in 2021, Ukiah Japanese Restaurant will please your taste buds. This is also one of the best date night restaurants in Asheville for Japanese cuisine.
Located on Biltmore Ave just past Wicked Weed, encounter Japanese street food and tapas with an American BBQ twist.
This is a memorable fine dining experience. In fact, our friends describe dining at Ukiah as a near-religious experience – and they are right!
Ukiah specializes in meat skewers, shrimp cocktail, ramen, and raw sushi-grade fish. Most of Ukiah's dishes are meant for sharing, but you can order an entrée too.
They will also accommodate dietary restrictions. Their cocktails are stunning and delicious creations – unique to the cuisine.
Inside, the bar is beautifully yet simply decorated with booth seating. Or, for a more romantic dinner in Asheville, head outside to the large patio with a large stone fireplace.
Make reservations, and bring an extra sweater or jacket in the fall and winter, especially if you wish to sit outside.
We suggest parking at the Biltmore Ave. garage.
Read more about Asheville's top sushi restaurants.
Ukiah Japanese Restaurant | 121 Biltmore Ave, Asheville, NC 28801
6. Strada Italiano & The Social Lounge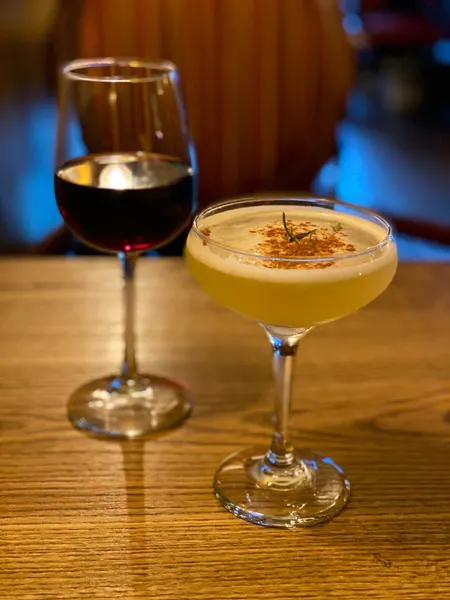 For equally romantic restaurants in Asheville, Strada Italiano and The Social Lounge are fantastic – and they are sister restaurants, which is why we combined them.
If you are craving Sunday brunch or a late-night AVL bar, The Social Lounge is perfect.
While The Social Lounge has intimate booths and a gorgeous bar, you also won't want to miss Strada. With two levels in a historic setting, you'll feel like you are at our Sicilian family's home.
In fact, this Victorian building is from the 1880s – don't miss that ceiling – and Strada's interior is filled with rich, deep wood.
For intimate restaurants in Asheville, Strada Italiano is it – although it's also a family and kid-friendly restaurant too. We often see large families gathering here.
Family-owned, Strada screams delicious Italian. The best part: unlike a few other Italian restaurants, they offer vegetarian and gluten-free options.
Choose from traditional Italian meals of antipasti, pizza, and zuppe. There's eggplant and chicken parm, salmon, and chicken marsala.
Strada's prices also land in the middle of fine dining versus more casual.
Notably, Sicilian Chef Anthony Cerrato also opened Gemelli in 2022. Situated in North Asheville, this is a more budget-friendly and low-key Italian cafe next to Earth Fare (hint, hint).
Strada Italiano | 27 Broadway St, Asheville, NC 28801
The Social Lounge | 29 Broadway St, Asheville, NC 28801
7. Plant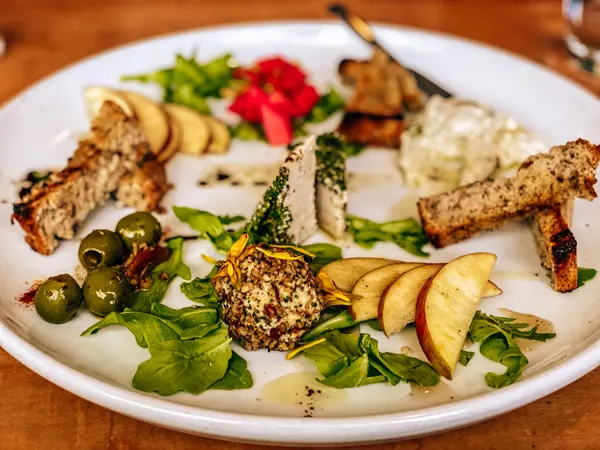 Full disclosure: we debated if Plant is one of the most romantic restaurants in Asheville.
We go here often for special occasions, but is it fitting for date night? We think so, especially if you are vegan or looking for dairy-free options in AVL.
Plant is also one of our overall top Asheville restaurants, and spoiler alert: we aren't vegan. Zagat even named Plant one of the best vegan restaurants in the entire country.
Plant showcases a dedicated vegan menu with many gluten-free items. They run on the expensive side, but you may dress casually.
Plant specializes in multiculturally-influenced dishes, and you can mix and match tapas and entrées.
We are obsessed with Plant's vegan cheese plate, roasted beets, and spicy entrées. Think ravioli, ramen, and chips and salsa too.
Do we even need to talk about vegan desserts like flourless chocolate cake, gelato, and creme brulee?
It's best to make reservations for Plant although walk-ins can occasionally grab a spot at the bar.
It can be hard to catch them on the phone for those reservations, though. Leave a message with your preferred date and time(s).
Plant has their own – very tight – free parking lot.
After a romantic dinner at Plant, catch a movie at Asheville Pizza and Brewing or stroll Beaver Lake. Read more about all that you can do in North AVL.
For more romantic Asheville restaurants around popular Merrimon Ave. and Charlotte St., try Bone & Broth – a great tavern.
Plant | 165 Merrimon Avenue, Asheville, NC 28801
8. Leo's House Of Thirst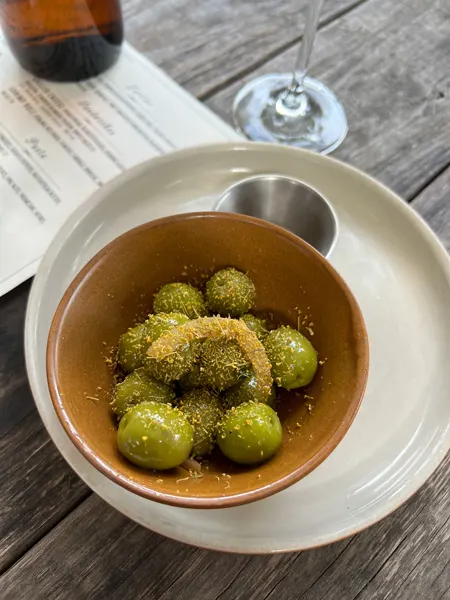 Leo's House Of Thirst is a wine bar and one of our favorite West Asheville joints.
Of course, you can head here for just wine, tapas, or even Saturday brunch. Please know that they do not take reservations.
For cozy date night restaurants in Asheville, though, Leo's has a beautiful outdoor wine garden as well as an intimate indoor space.
Outside, find heaters, picnic tables, and hanging lights.
Sit under the trees while enjoying sandwiches, soups, and pasta. Choose from raw dishes like red snapper or order lighter fare such as cheese, olives, and charcuterie.
Of course, Leo's House of Thirst has dessert. You might catch the smoker in use, too.
Leo's parking lot is located immediately behind the building. The Odditorium is nearby if you are looking for quirky bars with fun cocktails.
Nearby, know that Jargon is also one of the best romantic restaurants in Asheville. Be sure to explore all of West Asheville.

Leo's House Of Thirst | 1055 Haywood Rd, Asheville, NC 28806
9. Edison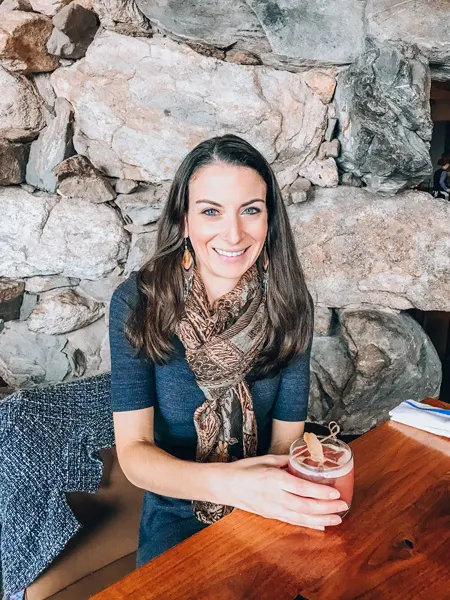 Even though the Omni Grove Park Inn is a luxury resort – and a top destination for travelers – it also houses some of the most romantic restaurants in Asheville, especially with that sunset appeal.
Think Edison and Sunset Terrace, two terrific rooftop restaurants.
Imagine sipping on handcrafted cocktails while eating dinner as the sun sets over Downtown Asheville and Mount Pisgah.
Especially in the winter or on a clear day, that sunset might just turn the sky hot pink, orange, and purple.
Diners will find moderately priced American handhelds and entrees on Edison's seasonal menu. We've ordered everything from wings and Thai lettuce wraps to salads, pasta, and soups.
Edison makes a stellar grilled octopus, and who can resist a juicy burger? We also take guests here for the "wow" factor.
Nothing beats those gorgeous floor-to-ceiling fireplaces or that history and architecture.
If you are visiting Asheville in the winter, enjoy the Grove Park Inn's free annual Gingerbread House Competition. It's sure to put you in the holiday spirit.
For dining at The Omni, we recommend parking in the Vanderbilt Garage or in an outside lot. For much of the year, parking at The Omni Grove Park Inn is free, except around holidays.
The Grove Park Inn also offers valet parking.
While here, be sure to visit Grovewood Village across the street, which has an antique car museum, artist studios, and another romantic Asheville restaurant, ELDR.
The Omni Grove Park Inn | 290 Macon Ave., Asheville, NC 28804
Never Miss Another Asheville Update
---
Tired of generic Asheville travel itineraries? Experience Asheville like a local with our free Asheville Favorites checklist, including restaurants, breweries, and hiking. Plus, get local updates – including events and hidden gems – straight to your inbox. Sign up here.
10. The Market Place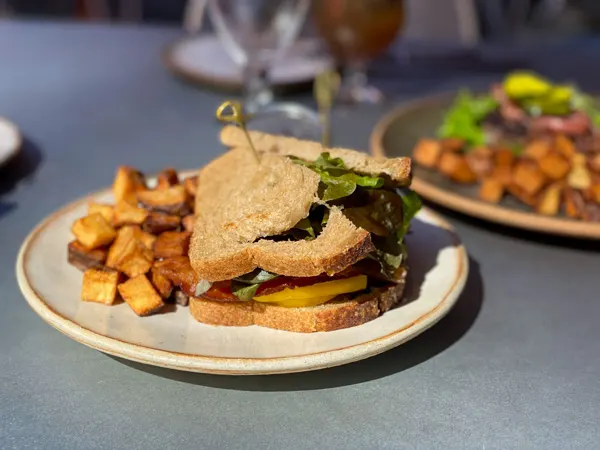 The Market Place is one of the busiest but most romantic Asheville restaurants situated in the heart of Downtown.
We highly suggest making reservations if you don't want a one to two-hour wait, especially on weekends.
Dining on The Market Place's outside patio feels a bit like enjoying a meal out at a European cafe. It's quaint and great for people-watching.
Inside, encounter a classy and sleek dining room, perfect for special occasions. They specialize in farm-to-table and handcrafted American cuisine. Enjoy fresh and local ingredients.
While The Market Place doesn't have a large selection of gluten-free and lactose-free options, they can modify a few dishes.
For dinner, choose from ravioli and unique cuts of meat. Order lamb, grouper, yellowfin tuna, and whatever other delicacy is in season.
Don't miss an equally romantic and whimsical Asheville coffee shop nearby, Trade and Lore.
For parking, we suggest the Wall Street Garage.
The Market Place | 20 Wall St, Asheville, NC 28801
11. Andaaz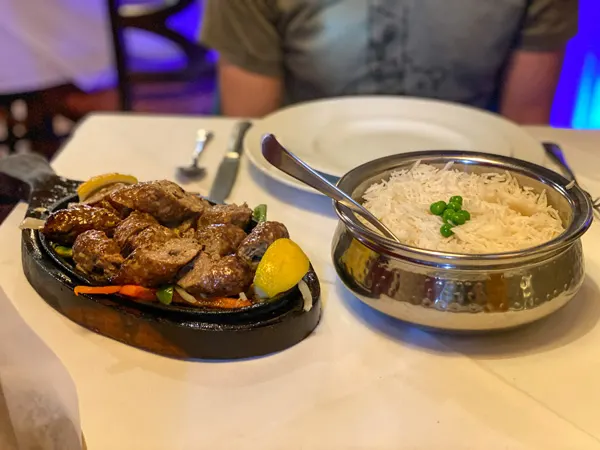 For a romantic dinner in Asheville, head to Biltmore Village for one of the city's newer Indian restaurants, Andaaz Indian Fine Dining Restaurant.
This is also a great dining option near Biltmore Estate.
Andaaz is a readers' favorite here at Uncorked Asheville, and you'll love the sparkling and vibrant interior.
Andaaz offers a la carte dinner (we aren't lunch buffet diners, ourselves) and has a large bar.
If you crave spicy Indian food with plentiful portions, Andaaz will speak to your taste buds and stomach.
Andaaz also has a creative cocktail list – Indian spice included – and is gluten-free and vegan-friendly.
Please keep in mind that Biltmore Village will be congested around rush hour and on the weekends.
Andaaz has a small parking lot, and there is nearby parking throughout Biltmore Village.
If you are looking for more gluten-free cuisine, Posana has a dedicated gluten-free kitchen.
They are also one of the best romantic restaurants in Asheville, and they land on many of our restaurant lists.
Discover even more great places to eat in Biltmore Village.
Andaaz Asheville | 28 Hendersonville Rd, Asheville, NC 28803 | (828) 552-3200
12. Biltmore Estate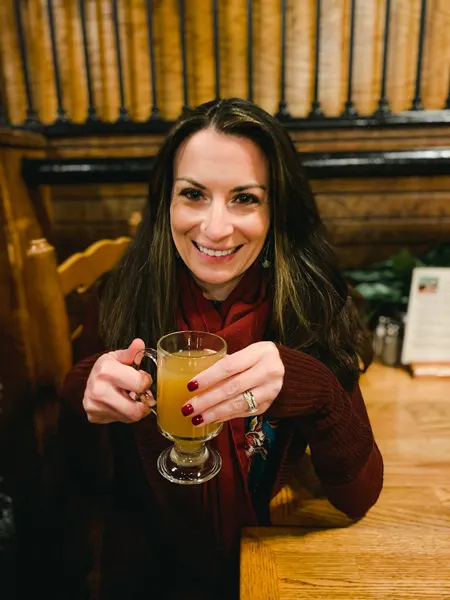 We debated between the Omni Grove Park Inn versus Biltmore Estate for a romantic dinner in Asheville – mostly because they are both "tourist" hot spots.
However, as locals, we enjoy Biltmore Estate and are annual passholders for the hiking trails, art and history exhibits, and restaurants.
You will need tickets, an annual pass, or an overnight stay at Biltmore's on-site properties to dine at their restaurants, though.
We personally frequent Stable Cafe and Cedric's Tavern.
While Stable Cafe is not the most romantic restaurant in Asheville in the daytime (lunch hours only until the Christmas season), at night in November and December, you'll love cuddling up in the dimly lit horse stables.
We enjoy a 3-course Candlelight Christmas Evening dinner here, which is much different than their sandwich-heavy lunch menu – which is a great AVL lunch option.
While Stable Cafe is next to the majestic Biltmore House, Cedric's Tavern sits ensconced in Biltmore's scenic Antler Hill Village.
An homage to the Vanderbils' beloved Saint Bernard, enjoy seasonal cocktails with classy American entrées. Think burgers, fish and chips, salads, and meat and seafood dishes.
Be sure to make the most out of that Biltmore Estate ticket price with our comprehensive guide of Biltmore things to do.
While romantic, also know that Biltmore is one of the city's creepiest haunted houses.
Biltmore Estate | 1 Lodge St, Asheville, NC 28803
Save These Romantic Asheville Restaurants For Later: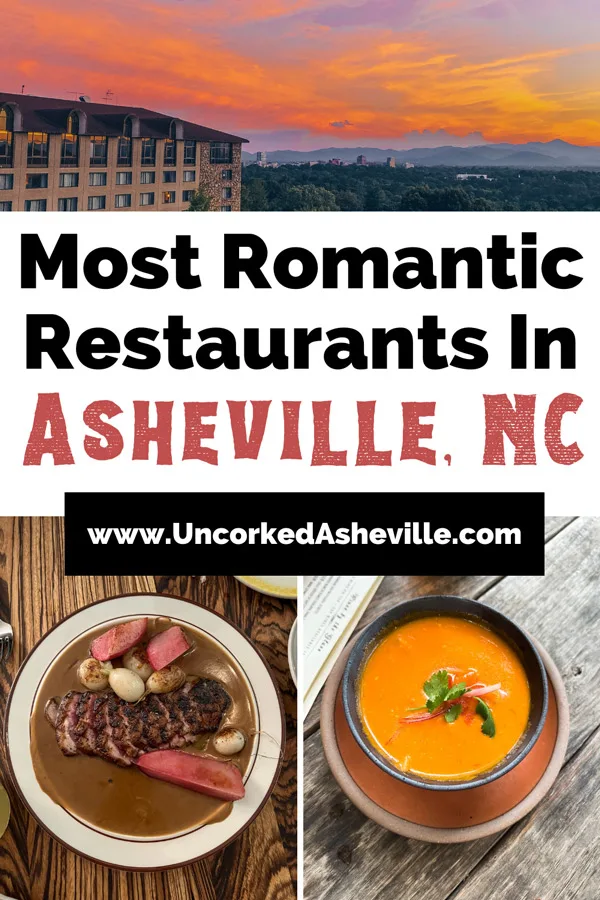 Where To Stay In Asheville
Explore the best places to stay in Asheville. A few of our top suggestions:
Aloft – Downtown Asheville – Centrally located and recently renovated, enjoy a rooftop pool, a gorgeous bar, and trendy rooms.

The Omni Grove Park Inn – Treat yourself to a luxury resort in North Asheville, complete with breathtaking sunsets, terrace bars and dining, and loads of Asheville history.

Hampton Inn And Suites Asheville Biltmore Area – A budget-friendly but renovated hotel on busier Brevard Road that's perfect if you wish to stay between Biltmore Estate, Downtown Asheville, and the Blue Ridge Parkway.

Asheville Cottages – Gorgeous 1 to 3-bedroom cottages with a private deck, housing a grill and hot tub. Find luxurious heated-floor bathrooms with rain showers, a well-stocked kitchen, and the cleanest rooms in town.

Foundry Hotel – An oasis in Downtown Asheville, Foundry Hotel is a nod to AVL's industrial history. Find famous restaurant Benne on Eagle while sleeping ensconced in charm and elegance.

Country Inn & Suites by Radisson, Asheville Westgate, NC – Located off of the highway as you enter AVL, find a sleek and clean hotel at a great price.

Black Walnut B&B Inn – Designed by Biltmore's supervising architect, Richard Sharp-Smith, this 1899 inn is close to Downtown AVL and serves afternoon tea. Two rooms are pet-friendly.
Don't miss out on these Asheville properties on Booking.com, too.
What are your favorite date night restaurants in Asheville, NC?
We had a huge list of romantic Asheville restaurants and tried our best to narrow it down. This article is by no means exhaustive, but we also didn't want it to be overwhelming.
If we had to pick our top four intimate and most romantic restaurants in Asheville, we'd go with Edison, Bouchon, Leo's House of Thirst, and Bull & Beggar.
Edison is a must for those sunsets and the "wow" factor. The Omni Grove Park Inn is a gorgeous luxury hotel and a great spot for drinks by the fire.
Leo's House of Thirst is more casual and budget-friendly, and when the weather is nice, the garden patio is quite atmospheric. Plus, who doesn't love tapas and wine?
Bouchon's cozy ambiance cannot be beaten, and its Downtown location is a treat for locals and visitors. Who knew Asheville could cook up mouthwatering and authentic French cuisine?
Lastly, the River Arts District is one of our favorite local neighborhoods, and The Bull & Beggar serves up delicious fine dining.
Plus, The Bull & Beggar sits next to a great wine bar, Bottle Riot, as well as the RAD Riverwalk for an evening stroll. It doesn't get any more romantic than that.
What are the best date night restaurants in Asheville that you love, frequent, and recommend? Who makes the most delicious and romantic dinner in Asheville, NC?
Please let us know your favorites in the comments.
If you are looking for romantic places in Asheville, you may also enjoy:
Picnic Spots Around Asheville
Chocolate Shops
Top AVL Wineries
Events Calendar
AVL Attractions Guide (waterfalls, hiking, and more!)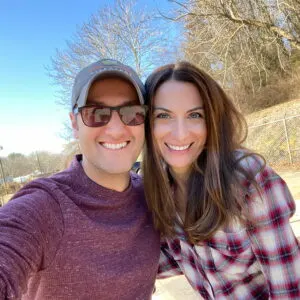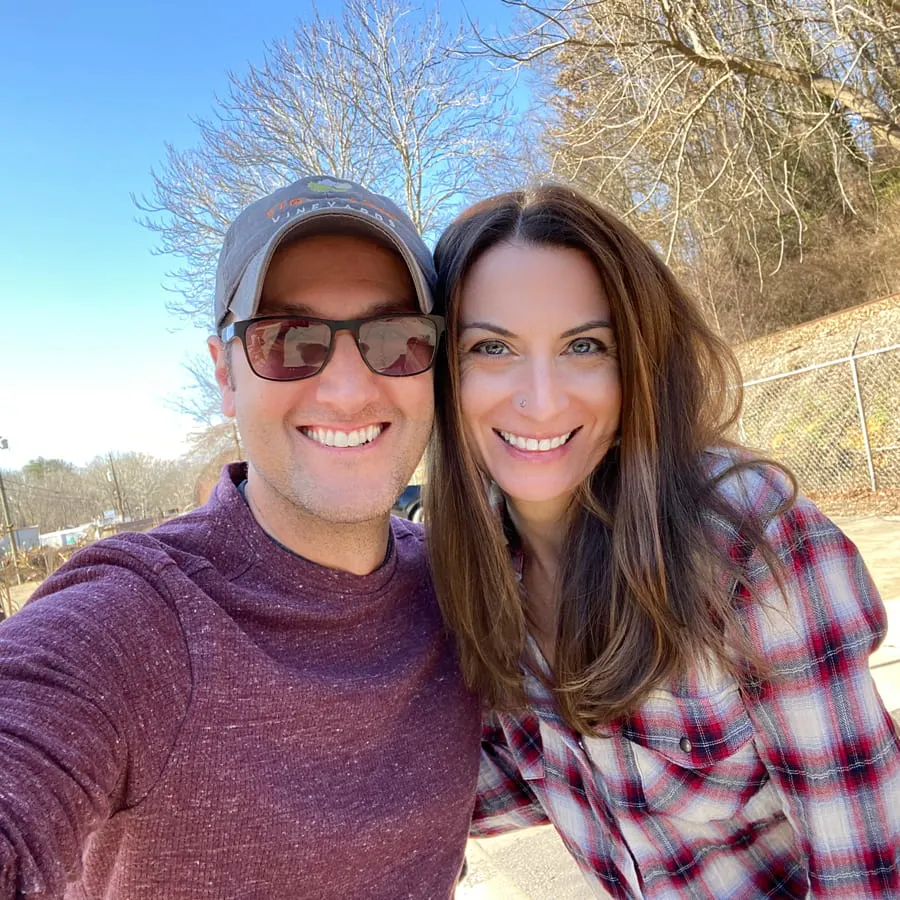 Christine (pronouns: she/her) is the owner and lead writer of Uncorked Asheville. After falling in love with those gorgeous Blue Ridge Mountains, Christine and her husband Tom decided to call Asheville, North Carolina their home. When her pointy Italian nose isn't stuck in a book, Christine is adopting all of the kitties, getting lost in the forest, and drinking an ESB.
Christine has a BA in English and History from Smith College, her MLIS from USF-Tampa, and is a former U.S. Fulbright Scholar - Indonesia. She also owns The Uncorked Librarian LLC with books and movies to inspire travel.