5 Important Things To Know About Living In Asheville With IBD
Having lived all over the world with ulcerative colitis, from Indonesia to Florida, getting the best GI care is always a priority for me. Below are 5 things I wish I knew about moving to Asheville with IBD, and hopefully, they help you too.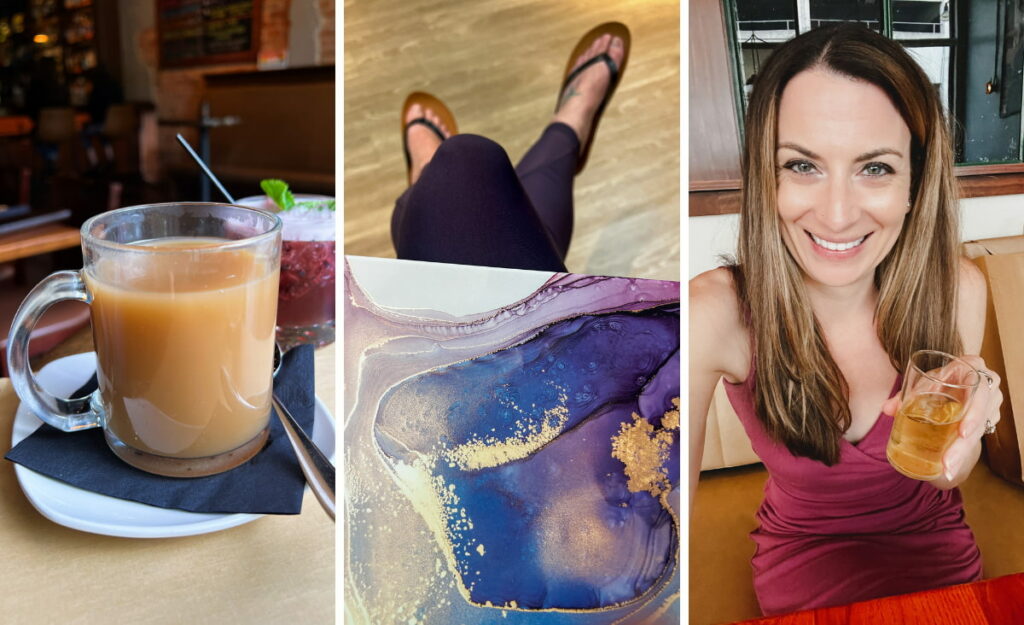 This post may contain affiliate links that earn us a commission at no extra cost to you. If you love these guides, support Uncorked Asheville here.
Is it hard living in Asheville with colitis?
Yes, it is a bit harder living in Asheville with Inflammatory Bowel Disease (IBD). However, we still moved here knowing that there were limited facilities and 24/7 health services that other cities have. It took time, but I found the right doctors and care for my ulcerative colitis.
My UC Journey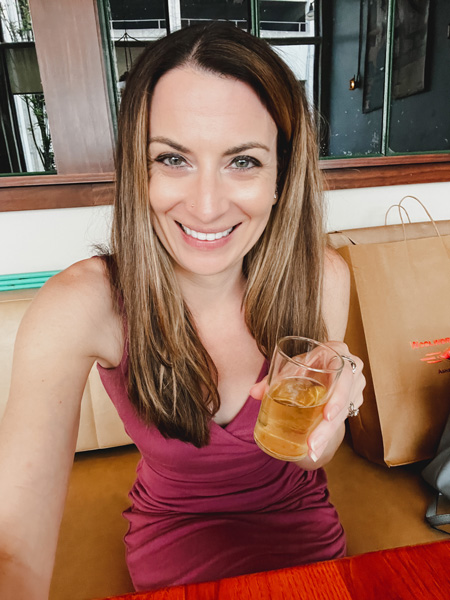 I've had moderate to severe ulcerative colitis for over 20 years, officially being diagnosed after college but symptomatic throughout undergrad. It's been a scary, hard, and, at times, heartbreaking journey. I am sick a lot, whether from my medications or active disease. Acute pancreatitis, Scarlet Fever, that's me!
I've also been through all of the tiers of medications, failing more than I can count. These days, I am on a cocktail of Remicade infusions, weekly methotrexate, and prescription folic acid – along with as-needed mesalamine enemas, Miralax, and Zofran. It's a lot but also worth it for clinical and endoscopic remission.
All of this means that good GI care is an absolute must for me, and I've never let ulcerative colitis stop me from living (or traveling) anywhere, including my U.S. Fulbright Fellowship in Indonesia. However, that doesn't mean I don't do my research before moving to a new place – or stress the f' out. No transition goes perfectly, and moving with IBD requires extra work.
As a non-medical professional sharing my opinion about my IBD treatment in Asheville, these are the key things I've learned living here for 4+ years. My experience may not be yours, and I feel lucky and privileged to have the care and support systems available to me, including terrific health insurance.
Know that we also have family members with Crohn's Disease, Irritable Bowel Syndrome (IBS), and Celiac disease. Tom and I make the perfect GI couple.
What To Know About Living In Asheville With IBD
Instead of using pretty stock or staged photos of prescription pill containers and doctors' offices, I am dropping the real, grainy photos from my daily life that were originally meant just for friends and family – to laugh and cry over.
1. There is one main public specialty GI practice in town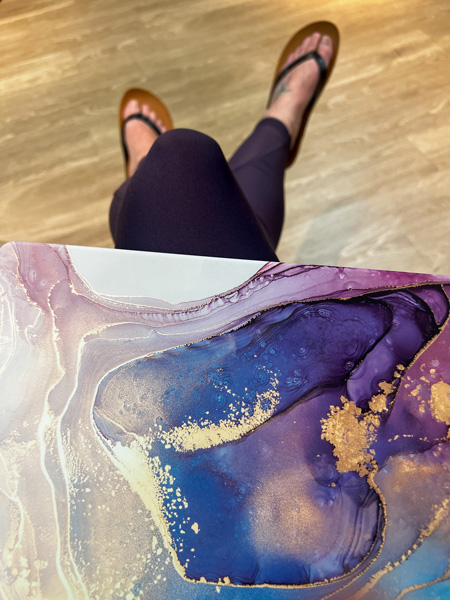 A strong gastrointestinal (GI) specialist is essential to my mental and physical health. Along with 6-month to yearly check-ups, I need a colonoscopy every 2 to 3 years, bloodwork every 3 months, and other testing as needed, such as Calprotectin tests.
Before we moved to Asheville from Florida (yes, we are the dreaded Connecticut-native halfbacks), I remember Googling "GI doctors in Asheville." There were many gastroenterologists listed but one main gastroenterology practice result, Digestive Health Partners (Asheville Gastroenterology & Carolina Mountain Gastroenterology).
While there are satellite offices across Asheville, Hendersonville, Brevard, Marion, and Spruce Pine, it is all the same practice.
The cons of one main practice include busier offices and limited choices. Finding a GI doctor is a lot like dating, and if you don't mesh with your GI doctor, you can switch. In Asheville, this means within the same practice; you don't have the luxury of shopping around.
Luckily, my current GI doctor is fabulous, and her team is attentive and kind. We communicate via an online portal and the phone. I receive quality care, and because Asheville is fairly small, the drive is under 30 minutes.
Note: We have friends who are veterans who also get GI good care through the veteran's medical center; I cannot adequately or accurately speak to that personally, though.
2. There is no nearby 24/7 urgent care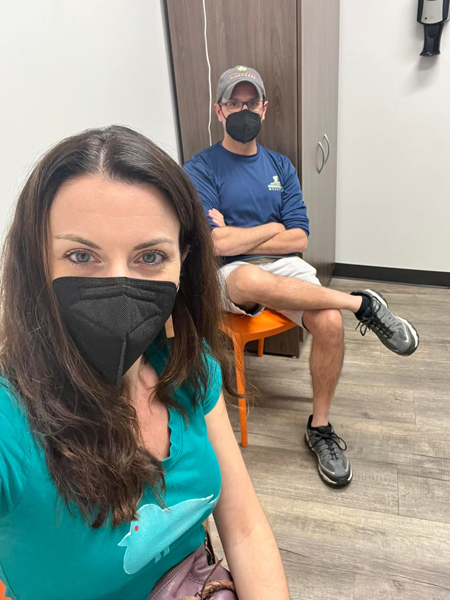 Florida spoiled us with 24/7 urgent care. Like CVS pharmacies and Dunkin', we had them on every corner, and they were good.
I will never forget when a friend visited us in Asheville. Her son had an unexpected reaction to food after dinner. There were no nearby open urgent care facilities. They had to go to the ER.
If you live with ulcerative colitis, you know the importance of urgent care, even though my first call for tummy troubles is always to my GI doctor (who has 24/7 on-call services). But for those frequent UTIs and my first kidney stone, I just want an urgent care office open past 9 PM. AZO only gets you so far until the morning.
So far, we've only used what is now Novant Health-GoHealth Urgent Care. We've had good experiences with them, but they close at 5 PM some days and 8 PM others.
The lack of nearby urgent care makes living in Asheville with IBD a bit tougher. It's the hospital/ER, driving elsewhere, or bust during the night.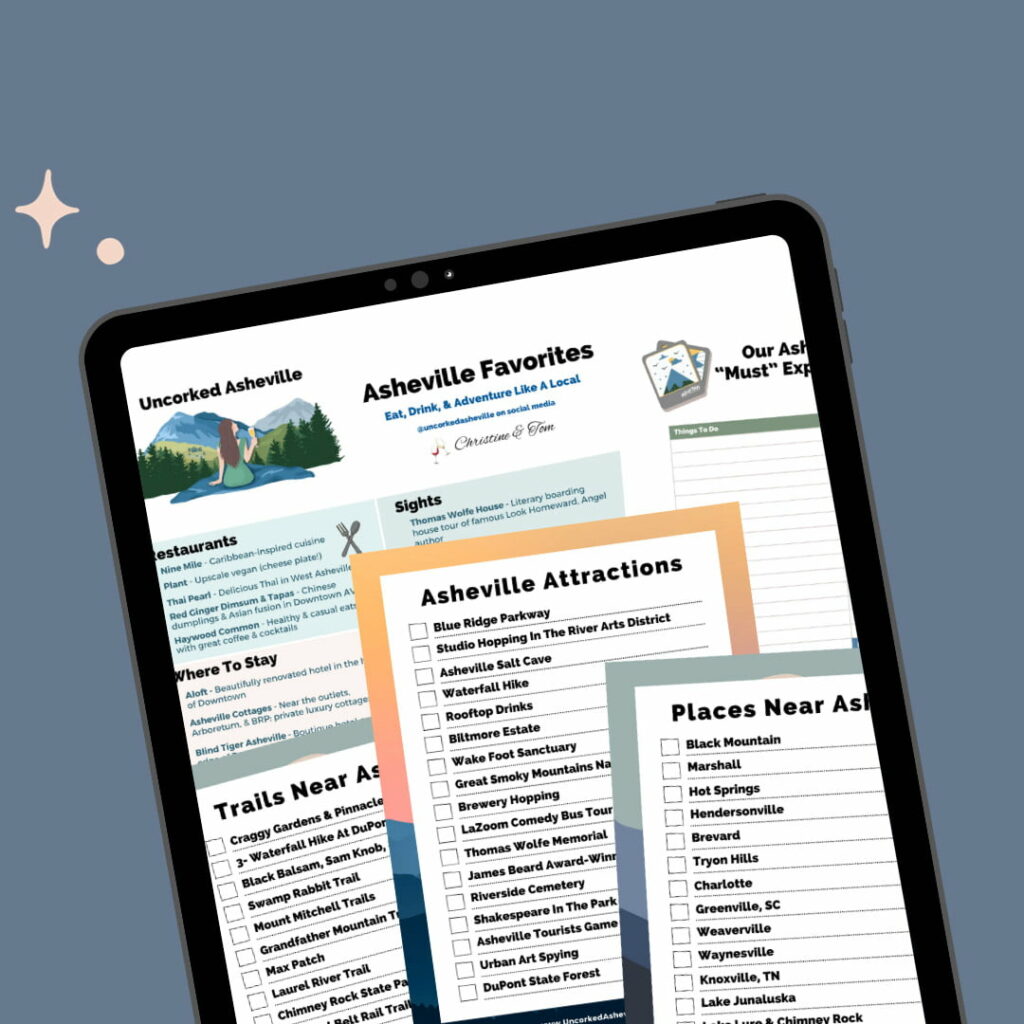 Never Miss Another Asheville Update
Experience Asheville like a local with our free attractions, dining, hiking, and day tripping guides. Get events, updates, and more straight to your inbox from Christine.
3. There are no nearby 24/7 pharmacies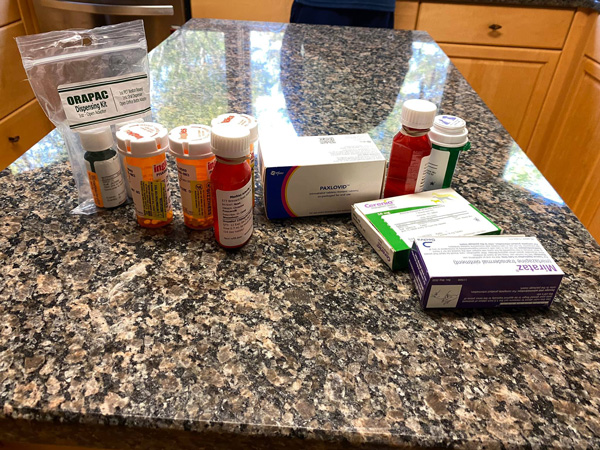 Luckily for us, our insurance has 24/7 Teladoc Health Services, which helps in an area with limited urgent care and walk-in services. I use this service and love it. As someone on two immunosuppressants, I – and my household – sometimes need quick call-in medications like Paxlovid, Tamiflu, or Nitrofurantoin.
However, like urgent care, it feels impossible to find a nearby 24/7 hour pharmacy in Asheville. In fact, the closest 24/7 Walgreens is 42 miles away in Tennessee. Currently, the closest 24/7 CVS Pharmacy is 60 miles away in Spartanburg, South Carolina. The grocery store pharmacies close around 9 PM.
So, even when I get that much-needed prescription for relief, I find myself suffering through the night or debating a 2-hour drive.
4. Good healthcare is hit or miss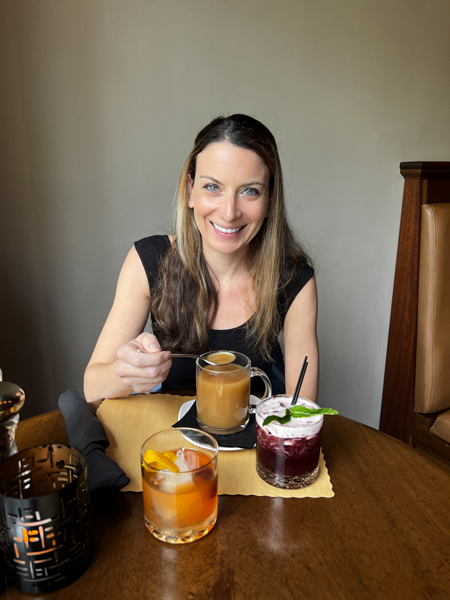 Imagine going to pick up your prescribed enemas – a very clear kit of seven – in their light-protecting foil. The pharmacist opens the prescription, cuts the foil, and hands you one enema only, exposing it to light.
Then, imagine talking to a chronic illness therapist for the first time who tells you to eat strawberries, find God, and do more yoga. Granted, good healthcare is hit or miss everywhere, but…
This is just my personal experience, but living in Asheville with ulcerative colitis, especially after places like Connecticut, Massachusetts, and Florida, I seem to struggle here – from eye doctors to dentists and dermatologists. I need to see specialists for the side effects of my medications, including a dermatologist familiar with Remicade-induced skin issues.
Like anywhere, I have to be vigilant, including drug interactions and allergies. I pass everything through both my primary care physician and gastroenterologist, including laser hair removal (shaving my legs on immunosuppressants is treacherous). My [good] pharmacists recognize my name on the phone and wave to Tom at the grocery store. I'm waiting for them to invite him out for drinks.
With this said, it takes time to find the right doctors no matter where you live. Currently, I love my primary care doctor, dermatologist, and dentist – who are empathetic about ulcerative colitis. They make sure I'm safe and healthy. There's no gaslighting, and they triple-check prescribed medications.
5. The Asheville restaurants are terrific about food intolerances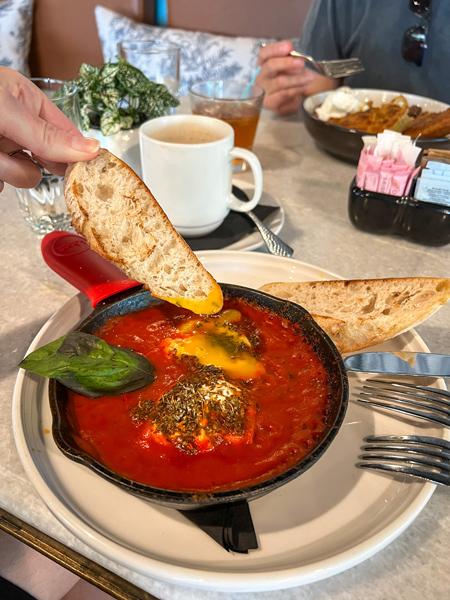 If you have Inflammatory Bowel Disease, you are probably somewhat aware of the debate about what you eat and the effects of food on your gut. I'm not touching this one.
However, when I flare, there are foods that I just cannot eat. When I am in remission, I can eat almost anything. I drink alcohol in moderation.
However, there are still a few foods that hurt my GI tract, no matter what. Popcorn and I broke up long ago. I've been lactose-intolerant since I was born. The pepper family – bell pepper, chili, and even spices like paprika – destroy me. Did I mention I'm married to a Celiac, which means my household is half gluten-free?
Eating out can be tough. However, the best part of living in Asheville with UC is the food preference and intolerance-friendly restaurants. Asheville is a safe haven for vegans and vegetarians, which is great when you cannot eat dairy.
My top 5 places to eat in Asheville with IBD:
Nine Mile
Plant
Pulp & Sprout
Gemelli (Strada, & Social Lounge)
Haywood Common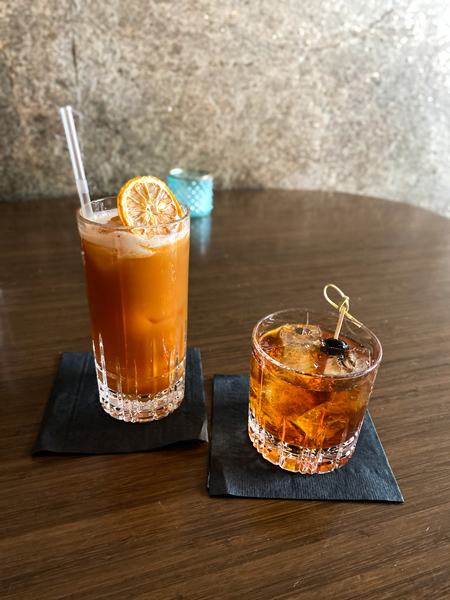 Places with great mocktails, if you avoid alcohol:
Little Jumbo
Crave Dessert Bar
Laughing Seed
The Times Bar
Nine Mile is one of the best restaurants in the entire city, and they label their menu for multiple food allergies and intolerances. Plant and Pulp Sprout are dedicated vegan restaurants. Laughing Seed and Rosetta's are veggie/vegan too.
Then, Haywood Common along with Chef Cerrato's restaurants – like Gemelli – are great about knowing what's in their dishes, making modifications, and having vegan, veggie, and gluten-sensitive options.
For Celiac family members, Posana has a dedicated gluten-free kitchen. If you are dairy-free, The Hop has vegan ice cream, and French Broad Chocolate has vegan bonbons. We feel well taken care of eating in Asheville without the stigma.
If you have any questions about my UC journey, please drop me an email.
I don't often talk in-depth about having ulcerative colitis. It's changed my life for the good and bad. I never would have started my own business without it. I'd be sitting at the reference desk, reading kiddos stories as a public librarian.
It's also not easy to write about things like enemas and ya know, poop, so publicly. But, this is my life, awareness is everything, and living with UC is hard enough. Add in relocation, and you have a lot to plan for.
Please drop me an email, [email protected] if you have any personal questions you don't feel comfortable writing in the comments. Know that you have a fellow UC friend living in Asheville. I also find this UC Facebook Group a lifesaver and use the Nerva App to calm myself down when I feel sick.
You Might Also Enjoy: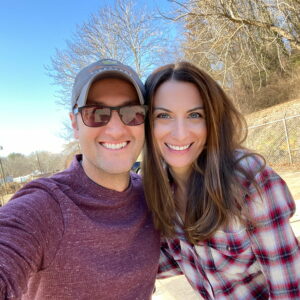 Christine (pronouns: she/her) is the owner and lead writer of Uncorked Asheville. After falling in love with those gorgeous Blue Ridge Mountains, Christine and her husband Tom decided to call Asheville, North Carolina home. When her pointy Italian nose isn't stuck in a book, Christine is adopting all of the kitties, getting lost in the forest, and drinking an ESB. She has a BA in English and History from Smith College, her MLIS from USF-Tampa, and is a former U.S. Fulbright Scholar - Indonesia. Christine also owns The Uncorked Librarian LLC with books and movies to inspire travel.