North Asheville Guide: Best Things To Do, Eat, & Drink
Explore all that you can see, eat, and drink along with the best things to do in North Asheville — from locals.
Less than 10 minutes from Downtown, this Asheville neighborhood is full of local love and promises satiated appetites and soul-fulfilling nature walks.
The North Asheville neighborhood houses a secret garden, a beautiful lake for bird watching, and one of the best spots to catch a sunset with drinks.
There's also a brewery serving up pizza with a movie theater and delicious sushi, BBQ, seafood, taco, and burger joints. The North Asheville restaurants are stellar.
If you love hiking, find easy access to the Blue Ridge Parkway to see the Craggies and Mount Mitchell. Enjoy a peaceful spring or summer picnic among wildflowers.
So, what are the best things to do in North Asheville, NC? Where should you eat, drink, and stay?
As locals, we'll share why you cannot miss this fantastic Asheville neighborhood. Let's get started!
Read more about Asheville's best neighborhoods.
This post may contain affiliate links that earn us a commission at no extra cost to you. If you love these guides, support Uncorked Asheville here.
7 Best Things To Do In North Asheville, NC
1. Visit The Botanical Gardens At Asheville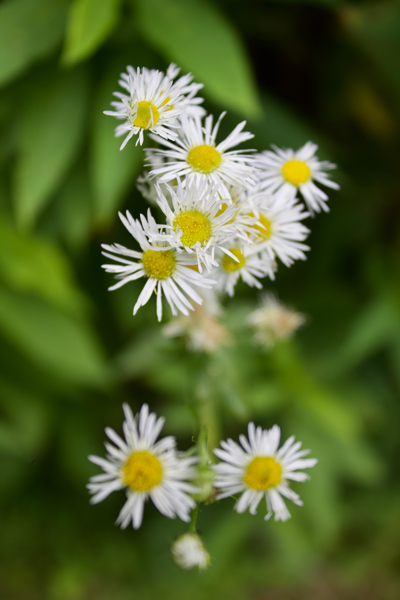 Located at UNC-Asheville, enter a world that resembles scenes from The Secret Garden. Encounter quaint bridges, short nature trails, babbling brooks, and sprawling green landscape.
The Botanical Gardens at Asheville are a sanctuary for endangered wildflowers and birds. The gardens provide one of the prettiest picnic spots in Asheville.
It's free to park and enter the grounds. Peruse the Visitor Center — with restrooms — and then head out to enjoy this 10-acre oasis on the outskirts of the bustling city.
Explore even more of Asheville's relaxing parks and gardens.
Botanical Gardens at Asheville | 151 WT Weaver Blvd, Asheville, NC 28804
2. Stroll Beaver Lake's Perimeter Trail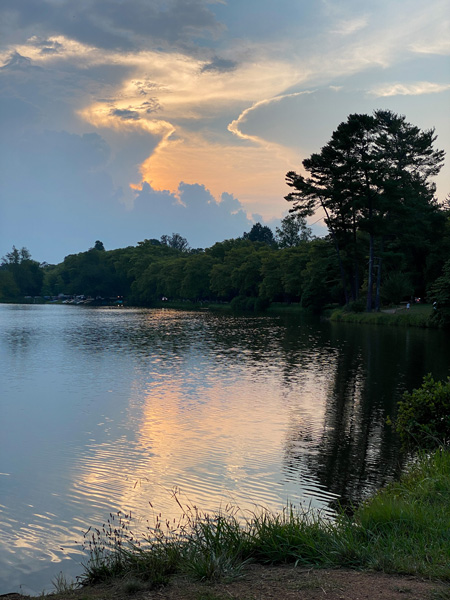 Beaver Lake is a privately owned lake in North Asheville. However, the public is allowed to walk the beautiful 2.1-mile perimeter trail around the lake.
You will need a permit for those pooches, though.
The mostly flat dirt path is perfect for running, biking with the family, and taking a casual stroll. Benches surround the lake, and many locals store their kayaks and fishing boats here.
You might even catch a few picnickers, paddleboarders, and readers in their hammocks. A Free Little Library hides inside Beaver Lake's loop.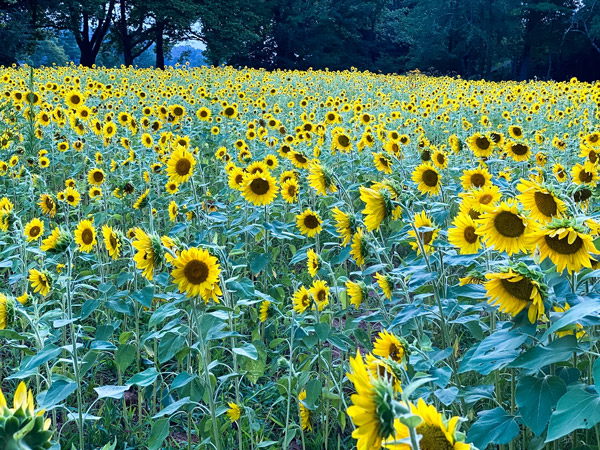 Most of the year, follow the loop around the lake, which dips behind Beaver Lake Bird Sanctuary. Back here, enjoy a romantic little picnic table.
Sometimes, parts of the trail behind the sanctuary are closed for repairs and maintenance — which means that you may have to double back. The trail will grow muddy in the rainy season.
In the late summer, don't miss the field of sunflowers across the street. Beaver Lake is gorgeous at sunset.
Park in the surrounding lots along the lake or at Beaver Lake Bird Sanctuary. Parking is free with donation boxes/polls throughout the grounds.
If you love the WNC lakes, Lake Louise is nearby in Weaverville.
Beaver Lake & Beaver Lake Bird Sanctuary | Lots & street parking around 1056 Merrimon Ave., Asheville, NC 28804
3. Bird Watch At Beaver Lake Bird Sanctuary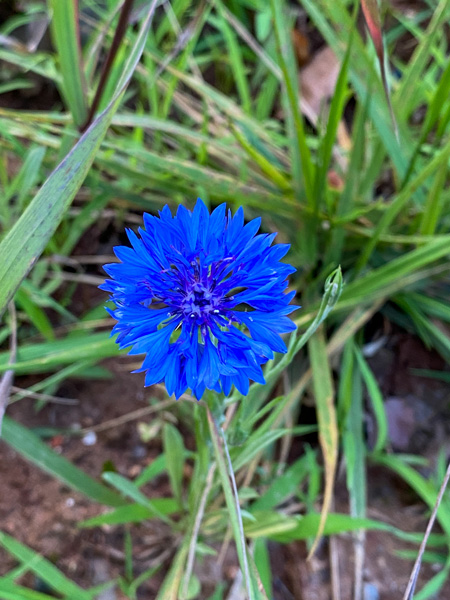 Along with Beaver Lake, visit the free bird sanctuary, which has a small boardwalk and informational signs throughout the area.
Bring your binoculars to spy a variety of species of birds, including hawks, herons, osprey, kites, vultures, sparrows, ducks, woodpeckers, swallows, wren, warblers, and bluebirds.
The Beaver Lake Bird Sanctuary provides a fantastic introduction to some of Western North Carolina's wildlife and wildflowers. Relax on benches, and listen to the birds.
The Blue Ridge Audubon hosts free events and walking bird tours here. Be sure to check out their calendar of events.
Beaver Lake Bird Sanctuary | 1056 Merrimon Ave. Asheville, NC 28804
4. Catch A Sunset At The Omni Grove Park Inn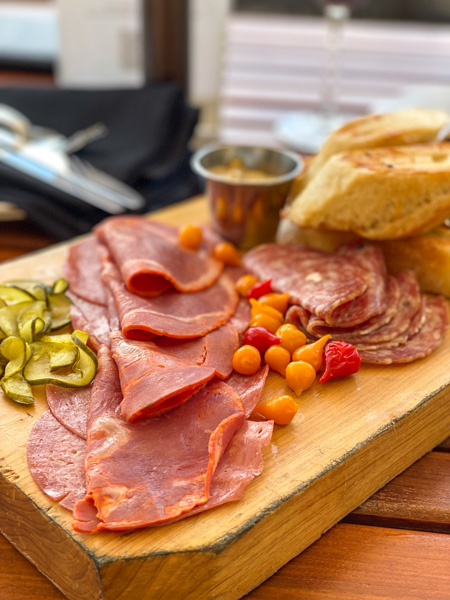 Even as locals, we can appreciate all that the historic Omni Grove Park Inn has to offer. We frequent this luxury resort, situated on Sunset Mountain, for drinks, restaurants, and events.
Opened in 1913, Edwin Wiley Grove hoped that the fresh mountain air would cure people of life-threatening illnesses of that time period.
Today, the Grove Park Inn offers a world-famous spa, and most notably for travelers, the resort is one of the top sunset spots in the city.
Make fine dining reservations at Sunset Terrace or the more casual Edison (our pick), two incredible rooftop restaurants. The property has four restaurants in total.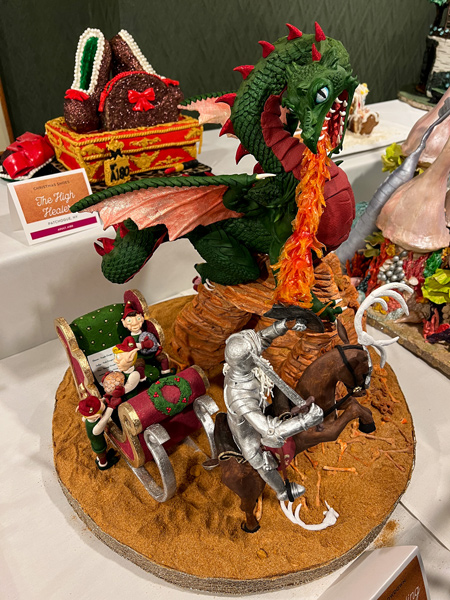 These are, of course, some of Asheville's most romantic spots, promising fresh American cuisine with our favorite seasonal cocktails in all of the city.
If you aren't incredibly hungry, head to The Great Hall Bar for delicious charcuterie and drinks inside by the floor-to-ceiling stone fireplaces or outside on the second-level terrace.
One of the top Asheville winter activities, be your own judge at the Grove Park Inn's famous Gingerbread House Competition while sipping hot cocoa.
Nothing beats an Appalachian Asheville Christmas.
Either park in an outdoor lot out front or in the Vanderbilt parking garage. For parts of the year, the first three hours of self-parking are complimentary. The Grove Park Inn also offers pricer valet parking.
The Omni Grove Park Inn | 290 Macon Ave, Asheville, NC 28804
5. Tour The Estes-Winn Antique Car Museum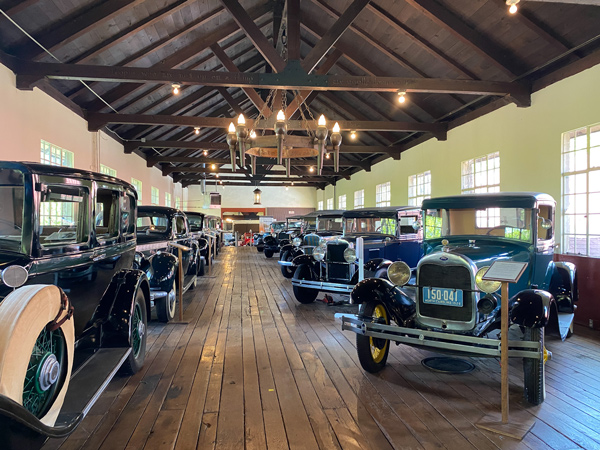 One of Asheville's smaller and free museums, you'll usually catch a few of the Antique Car Museum's gorgeous older cars sitting in front of The Omni Grove Park Inn.
Travel back in time with these antique and vintage automobiles.
The Estes-Winn Antique Car Museum showcases a rare 1957 Cadillac Eldorado Brougham and Asheville's 1922 American LaFrance fire truck.
The museum is open seasonally from around April through December and sits in Grovewood Village, which also houses artist studios and galleries.
We highly suggest dropping into the gorgeous Grovewood Gallery while here. They sell artisan jewelry, pottery, paintings, blown glass, and woodwork, and are one of our favorite Asheville shops.
Next to the car museum, also find the free Biltmore Industries Homespun Museum to learn a little more about Biltmore's history.
Estes-Winn Antique Car Museum | 111 Grovewood Rd, Asheville, NC 28804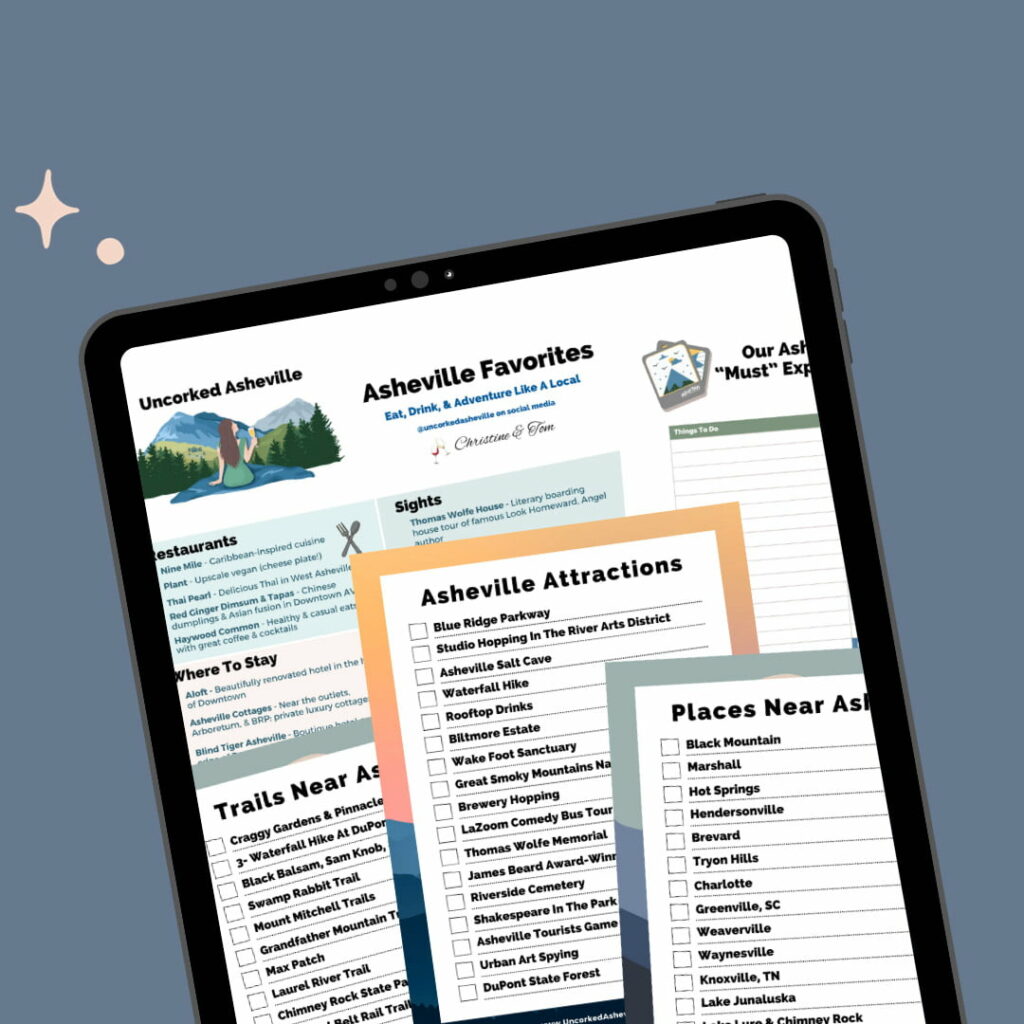 Never Miss Another Asheville Update
Experience Asheville like a local with our free attractions, dining, hiking, and day tripping guides. Get events, updates, and more straight to your inbox from Christine.
6. Hike The Blue Ridge Parkway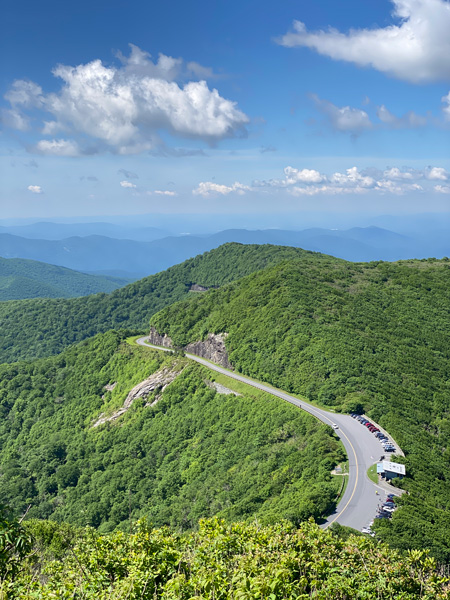 While visiting Asheville, you cannot skip driving along sections of the infamous and scenic Blue Ridge Parkway (BRP).
Adequately named "America's favorite drive," the Blue Ridge Parkway is a 2-lane, 45-mph road spanning 469 miles through Virginia and North Carolina.
The BRP connects Shenandoah National Park to the Great Smoky Mountains National Park. Sections of the North Carolina BRP are your go-to for hiking trails, waterfalls, and scenic overlooks.
Two of the best ways to access the Blue Ridge Parkway from AVL include South and North Asheville.
South Asheville drops you off for nearby access to Mount Pisgah, Fryingpan Mountain Tower, Graveyard Fields, and Black Balsam.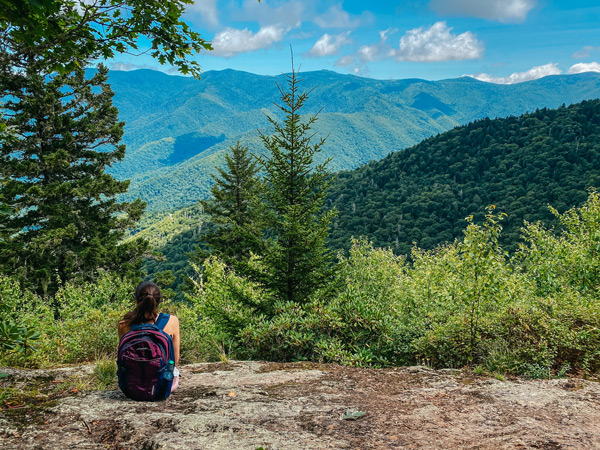 From the North Asheville neighborhood, you'll have easy access to Craggy Gardens and Craggy Pinnacle, two terrific spots for sprawling views and summer blooms.
Craggy Gardens provides another fabulous Asheville picnicking spot with charcoal grills and restrooms.
Craggy Pinnacle is a short and moderate hike to a 360-degree pinnacle, overlooking the Asheville watershed and BRP.
Also, find lesser-known hikes like Craven Gap — a hike the Obamas enjoyed on one of their Asheville visits — and Little Butt/Big Butt trails.
Keep driving north for the famous Mount Mitchell, the highest point east of the Mississippi River at 6,684 feet.
Read more about all that you can do in Asheville, NC.
7. Pick A Pumpkin At Grace Episcopal Church (Fall)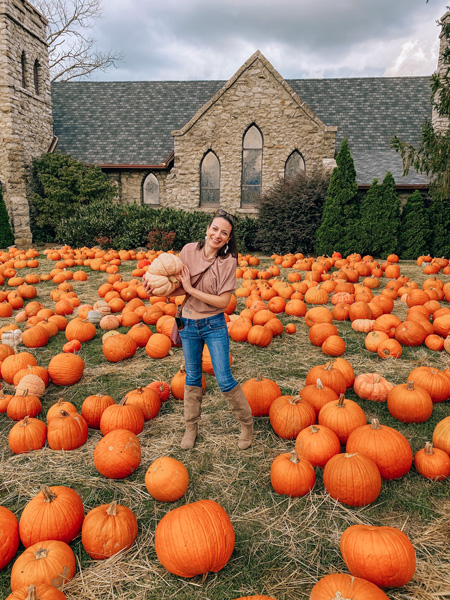 Nothing beats an Asheville fall with that gorgeous mountain foliage.
You'll know that it is officially autumn when the pop-up pumpkin stand arrives at Grace Episcopal Church in North Asheville.
Picking pumpkins here is by far one of our favorite fall things to do, and the stunning red door and gray and tan brick come to life with those orange, blue, and white pumpkins.
Pay by the size and weight of the pumpkins you choose.
Grace Episcopal Church | 871 Merrimon Ave, Asheville, NC 28804
Where To Drink In North Asheville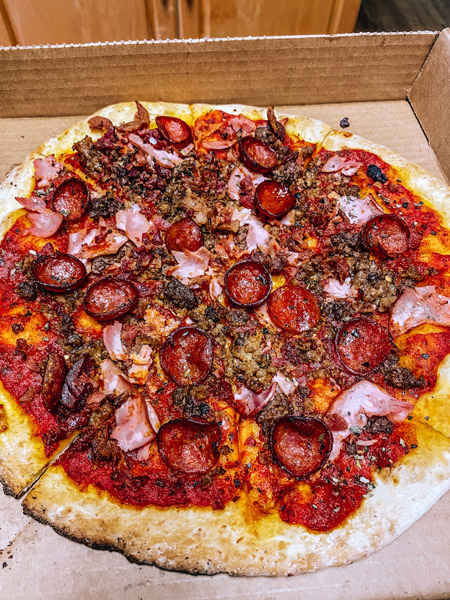 Like all of Asheville, one of our favorite things to do in North Asheville is eat and drink.
The North Asheville breweries, bars, coffee shops, and restaurants will grow fairly busy with locals, but some stay quieter than Downtown Asheville's most well-known restaurants.
A few of our favorite places to drink in North Asheville include:
Where To Eat In North Asheville
Best North Asheville Restaurants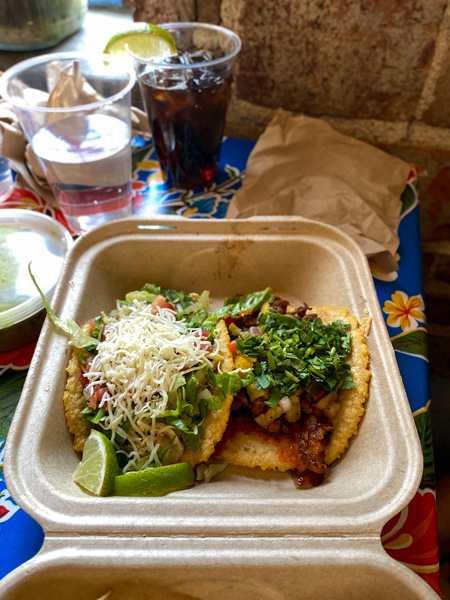 The North Asheville neighborhood is filled with restaurants for both locals and travelers.
Read more about all of North Asheville's must-try restaurants, and know that a few we recommend include:
Read more about all of Asheville's top restaurants.
And, if you are looking for AVL restaurants in the Biltmore Estate area, North Asheville is a great breakfast, lunch, and dinner spot – most are only 10+ minutes by car from the estate.
Pastries & Dessert in North Asheville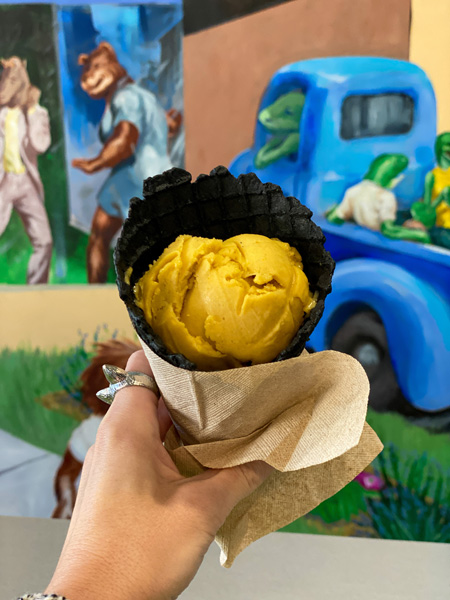 There's also no shortage of dessert shops across Asheville, including donut and ice cream places.
If you are hoping to fight that sugar craving head to:
The Hop Ice Cream Cafe – One of the best ice cream spots with locations across Asheville, The Hop features dairy and vegan ice cream treats along with floats and shakes.


Geraldine's Bakery – Geraldine's is a local bakery serving up pastries, cakes, cookies, and donuts. Smile at their Blue Ridge Mountains mural as you order NY-style specialties. If you are looking for more donut shops in Asheville, North AVL also has Duck Donuts.
North Asheville Neighborhoods – For Living/Moving Here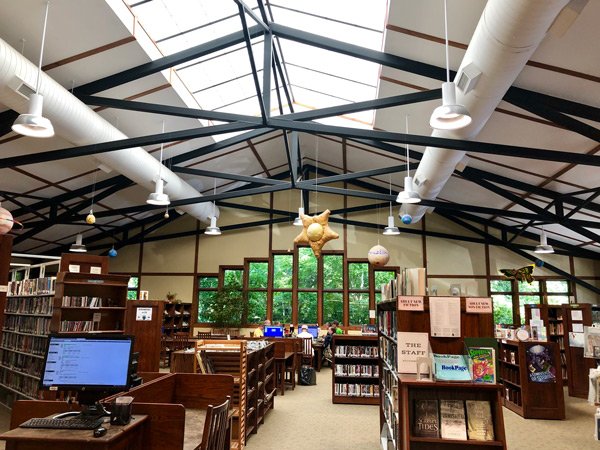 If you are thinking about moving to Asheville, North Asheville is one of the best Asheville neighborhoods with quick access to the city (under 10 minutes) and less congestion — with the exception of Merrimon Ave.
North Asheville is known for its pricy houses and the Asheville Country Club, a golfer's dream — that comes with a price tag.
Along with those multi-million-dollar mansions, though, find starter (and slightly dated homes) in gorgeous and well-established neighborhoods.
Spanish-style villas, craftsman bungalows, Colonials, contemporary homes, and Tudor houses line the streets.
A few popular North Asheville neighborhoods include Beaverdam, Lakeview Park, and Grove Park.
This area of the city is home to retirees, UNC-Asheville college students, young families, and professionals. You'll also see wildlife, including black bears, deer, wild turkeys, and bobcats.
The recent housing boom and competitive market have driven up the price of housing in North Asheville. What once sold for $200,000 may go for $500,000 to $850,000+.
Lastly, North Asheville is filled with specialty grocers, including Trader Joe's, Fresh Market, and Whole Foods.
Find one of the best vet offices in town, the Animal Hospital of North Asheville, as well as Range Urgent Care for your personal walk-in care.
Where To Stay In North Asheville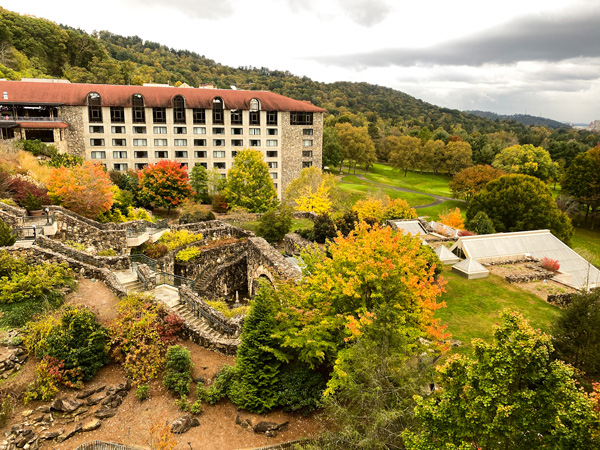 If you wish to be at the heart of it all, we always suggest staying in one of Downtown Asheville's gorgeous hotels.
Around North Asheville, though, enjoy the resort life or a quaint historic Bed and Breakfast.
Save This North Asheville Guide For Later: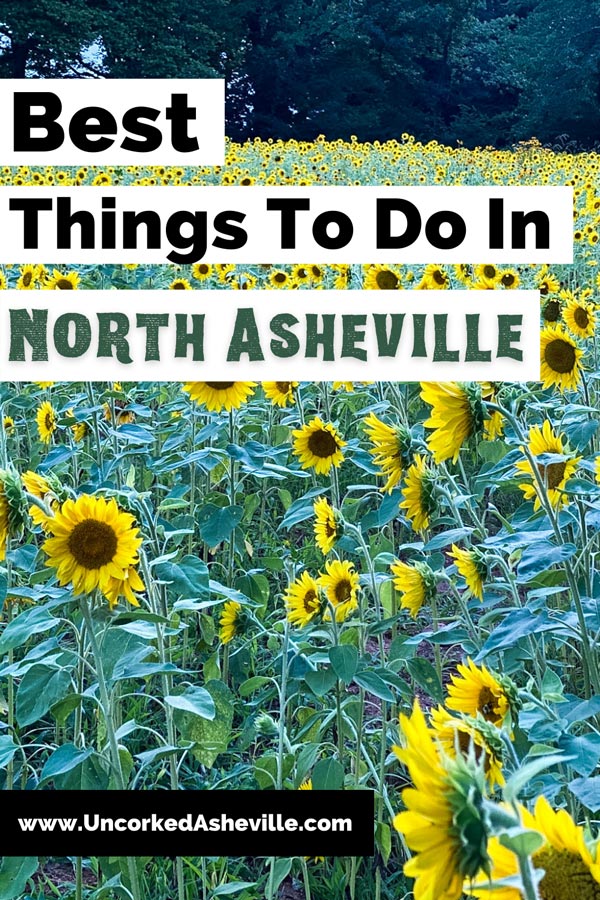 What are your favorite North Asheville things to do?
What do you love most about North AVL? Where do you like to eat? What are your favorite breweries? Let us know in the comments!
Read more about Asheville's coolest neighborhoods:
West Asheville Neighborhood Guide
River Arts District Guide
Historic Montford Guide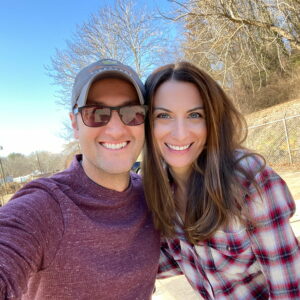 Christine (pronouns: she/her) is the owner and lead writer of Uncorked Asheville. After falling in love with those gorgeous Blue Ridge Mountains, Christine and her husband Tom decided to call Asheville, North Carolina home. When her pointy Italian nose isn't stuck in a book, Christine is adopting all of the kitties, getting lost in the forest, and drinking an ESB. She has a BA in English and History from Smith College, her MLIS from USF-Tampa, and is a former U.S. Fulbright Scholar - Indonesia. Christine also owns The Uncorked Librarian LLC with books and movies to inspire travel.