Are you looking for the best Asheville attractions and activities? Discover top things to do In Asheville, NC from locals, including hiking, Biltmore, and seasonal activities. We'll talk about shops, bookstores, waterfalls, and gardens, too. Experience Asheville like a local.
Did you just land in Asheville? Or, have you been here all along and are looking for new places to explore? Visiting and living in Asheville, North Carolina never gets old, and we are always busy having fun.
As Asheville locals, we'll share everything that we know about Asheville and Western North Carolina to help you plan your day, vacations, or even your move here. We want you to have a magical experience just like we did.
Below, find all of the Asheville attractions and activities that we love, including things to do like hiking, waterfalls, shops, Biltmore, and seasonal hikes. We'll give you insider tips including when to go and what to expect. Just click on the picture, and we'll take you there!
Ultimate List Of Asheville Attractions & Activities
Get Outdoors: Hiking, Waterfalls & Gardens
We are hiking obsessed here in Asheville, and there is never a shortage of trails. Below, find our ultimate list of Asheville hiking trails, including those in the surrounding areas, and some of our favorite waterfalls. We'll also break down hikes by trail with more tips for having a successful outing.
Hiking Trails To Explore
Waterfalls Hikes Near Asheville
If you want to get outside but are not an avid hiker, we have a list of places just for you. Don't miss Asheville's beautiful parks and gardens. Below, find free public parks along with Asheville attractions like The NC Arboretum. Find spots to birdwatch or picnic, too.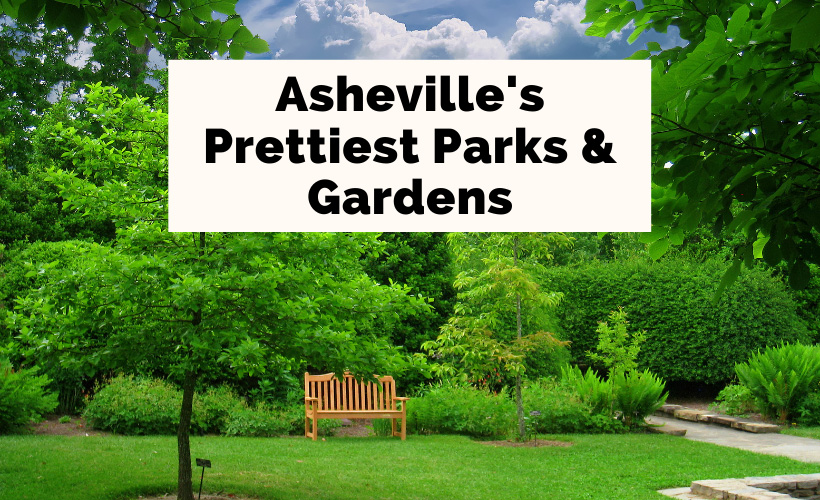 Visiting Biltmore Estate
Did you even visit Asheville if you skipped Biltmore? As annual passholders, we'll share why the Biltmore ticket price is worth it and make sure you get your money's worth. We spend so much time at Biltmore, I'm surprised we don't have a room…yet…
Asheville Shopping
Shop until you drop with our Asheville shopping recommendations. Asheville's shopping districts are filled with open-air markets and indie boutiques.
If you haven't experienced an Asheville fall, you are missing out. The vibrant fall foliage will perk up your hipster soul. We'll share the best fall foliage hikes near Asheville, tell you what should be on your bucket list, and showcase apple orchards you don't want to miss. Plus, who has our favorite corn maze? Where can you eat the best cider donut?
Asheville Winter Attractions
Head over to our Asheville Food & Drink section to learn about where to eat along with boozy spots like breweries and wineries.