If you live in or are visiting WNC, don't miss these Asheville authors, poets, and writers and their fantastic books. Asheville is full of literary history and award-winning authors.
Are you headed to Asheville, North Carolina, and looking for local authors to read? Or, do you live in North Carolina and want to brush up on some of its vibrant writing scenes?
With a branch of UNC in town and its inspiring mountain oasis, Asheville, NC is home to and connected with a plethora of amazing writers
From The Hunger Games waterfalls to the Wolfe boarding house, Asheville is the perfect destination for book lovers, writers, and nature-enthusiasts. It's no wonder that so many talented writers were born in or came to Asheville for inspiration.
Asheville has seen historic writers like the Fitzergeralds and produced great authors like Thomas Wolfe. Today, contemporary Asheville writers publish bestselling small-town fiction with plots set in Asheville or cities like it.
Let's not forget the greater WNC region, too, for giving us writers like Carl Sandburg and Jan Karon.
So, who are some of the best historical fiction and nonfiction Asheville writers to read? What about contemporary Asheville authors and poets?
Below, find a diverse list of Asheville, North Carolina writers, poets, and essayists who have contributed to Asheville's literary canon. Let's get started!
Don't miss some of the Best Books Set In North Carolina.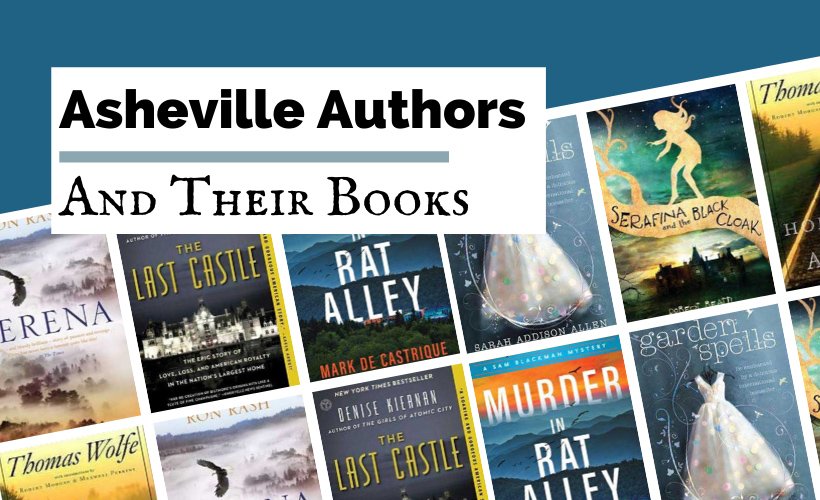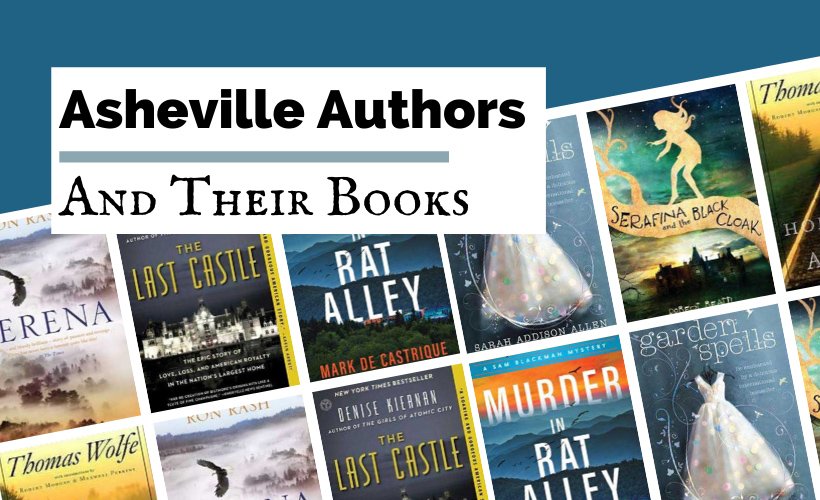 ---
This post may contain affiliate links that earn us a commission at no extra cost to you.
---
Famous Historical Asheville Authors
**Please keep in mind that these are just a *few* of Asheville's famous writers and authors. Some of these novelists and poets have moved over time or merely wrote in and around the Asheville region. Not all of the books mentioned are penned in Asheville, NC, either.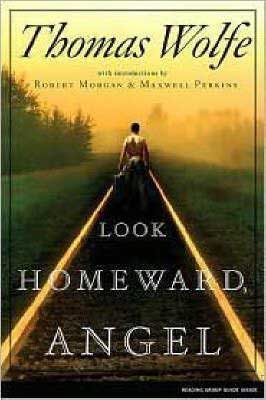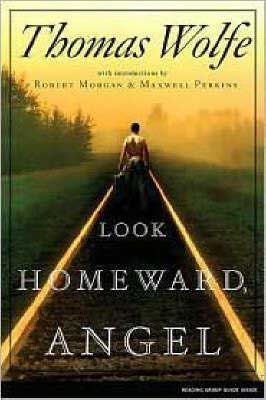 Thomas Wolfe
You cannot visit Asheville without stopping by The Thomas Wolfe Memorial, which is located in Wolfe's mother's boarding house on Market Street. Also, see where Wolfe is buried and leave a pen to honor him at Riverside Cemetery.
Wolfe is one of Asheville's most infamous authors. You might know him best from Look Homeward, Angel, a historical fiction novel that reads like a hyperbolic autobiography.
Thomas Wolfe wrote 4 large and intense novels in his lifetime along with a series of novellas, dramatic works, and short stories. Born and raised in Asheville, Wolfe died at the age of 38 in Maryland.
F. Scott Fitzgerald
I always eat up rumors of F. Scott Fitzgerald's summers, 1935 and 1936, at the Grove Park Inn. The Omni is still a gorgeous place to stay on Sunset Mountain in North Asheville.
Fitzgerald suffered from his own demons and vices, though, and would spend his summers writing in Asheville. You can read more about F. Scott Fitzgerald's tumultuous time in Asheville on NPR.
Fitzgerald is most well-known for The Great Gatsby, an American classic set in Long Island.
Zelda Fitzgerald
Readers tend to overlook F. Scott Fitzgerald's wife and Asheville writer, Zelda. Zelda's mental health issues brought her to Asheville.
Zelda perished in the fire at Highlands Hospital, Asheville's mental health institution at the time–a story that Lee Smith captured in her novel, Guests On Earth. You might know Zelda from Save Me The Waltz.
Save This Post For Later
Contemporary Asheville Authors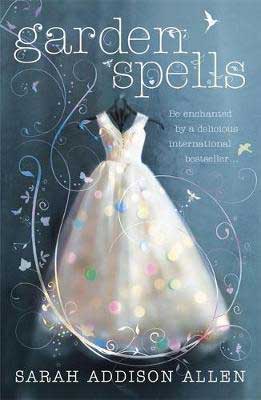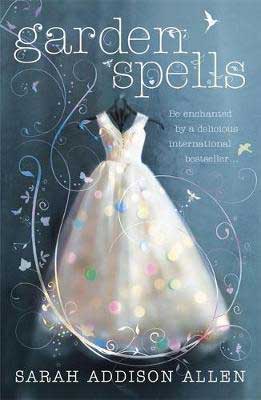 Sarah Addison Allen
As for famous contemporary Asheville authors, don't forget Sarah Addison Allen. She is a New York Times bestselling author, including books like Garden Spells and First Frost.
Sarah Addison Allen gives readers that small-town feel paired with romance and magical realism. Her fictional town of Bascom, NC resembles Asheville–where she was born and raised.
Sara Gruen
I had no idea that bestselling author, Sara Gruen, moved to Asheville. While first looking at Raleigh, she instead landed in Western North Carolina.
Gruen penned Water for Elephants and At The Water's Edge (a book set in Scotland with Nessie), both of which I loved. Gruen is an award-winning contemporary writer.
Gail Godwin
Gail Godwin is the bestselling author of over 14 novels along with short stories and three nonfiction titles. Although born in Birmingham, Alabama, Godwin resided in Asheville.
As a young girl, she attended St. Genevieve's of the Pines, a Catholic school. Mountain City is the setting for many of Godwin's books, a fictional town resembling Asheville. Her book, Unfinished Desires, is based on St. Genevieve's. Godwin later worked for The Miami Herald and traveled to Europe, working for the U.S. Travel Service with the Embassy.
---
Never Miss Another Asheville Update
---
Tired of generic Asheville travel itineraries? Are you hoping to experience the magic of Asheville like a local? Grab our free Asheville Favorites checklist, including restaurants, breweries, and hiking. Plus, get local updates – including events and hidden gems – straight to your inbox. Sign up here.
---
John Ehle
John Ehle grew up in West Asheville. He is a contemporary Asheville author designated as "the father of Appalachian literature."
In his lifetime, Ehle wrote over 17 novels and founded the NC School of Arts in Winston-Salem. Ehle is also a six-generation North Carolinian.
He fought in WW2 as a rifleman and served on the faculty of the University of North Carolina at Chapel Hill. His novel, The Land Breakers, is a saga about the Appalachia wilderness and settlement in NC.
Wiley Cash
Another New York Times bestselling Appalachia author, Wiley Cash is a writer-in-residence at the University of North Carolina-Asheville. Cash has taught creative writing and literature across North Carolina where he lives with his family.
He has a Ph.D. in American Literature from UL-Lafayette. Cash also holds an M.A. in English from the University of North Carolina-Greensboro and a B.A. in Literature from UNC-Asheville. You might know Wiley Cash from A Land More Kind Than Home and The Dark Road To Mercy.
Charles Frazier
Asheville author and native, Charles Frazier, is well known for his novel, Cold Mountain, winner of the National Book Award. Frazier grew up in the Western North Carolina mountains.
His third novel, Nightwoods, is a thriller set in WNC in the 1960s. Frazier holds a B.A. from the University of North Carolina. He also earned an M.A. from Appalachian State University and a Ph.D. in English from the University of South Carolina.
Asheville Poets, Essayists, And Short Story Writers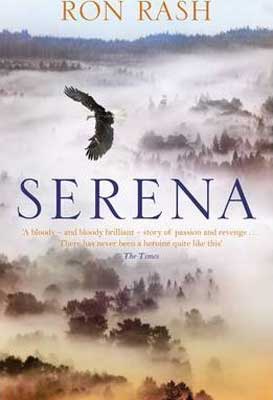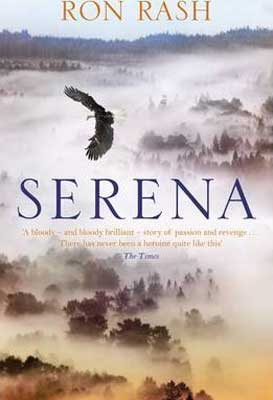 Ron Rash
If you are looking for Asheville poets and short story writers along with novelists, don't skip Ron Rash. Rash is a 2009 PEN/Faulkner finalist and New York Times bestseller, best known for Serena and Above the Waterfall.
He is also the recipient of the O. Henry Prize. Born in Chester, South Carolina, Rash is currently a Professor of Appalachian Studies at Western Carolina University.
O. Henry
Asheville short story writer, William Sydney Porter, or O. Henry, spent his final days in Asheville, NC. In fact, find O'Henry's grave in the Riverside Cemetery.
Born in Greensboro, North Carolina, O. Henry spent much of his writing time in New York City. His heavy drinking along with other ailments contributed to his somewhat early death. Rather ironically, his stories are known for their happy endings.
Allan Wolf
If you are looking for an Asheville-based YA poet, Allan Wolf is an award-winning writer of picture books, poetry, and young adult novels. Booklist named The Watch That Ends the Night, a book about the sinking of the Titanic, as one of the 50 best YA books of all-time.
Wolf champions performance poetry (poetry slams). His books showcase not only poetry but also history and science.
Emöke B'Rácz
Emöke B'Rácz, the founder of one of my favorite Asheville independent bookstores, Malaprops, has written several poetry collections including Every Tree In The Forest. B'Rácz grew up in communist Hungary. When her family fled to the United States as political refugees, she eventually drove south to start her own bookstore.
Glenis Redmond
Another award-winning Asheville poet, Glenis Redmond writes poems about everyday life. Most notably, from 2014 to 2018, Redmond served as the Mentor Poet for the National Student Poet's Program.
She prepared youth to read at the Library of Congress and for First Lady, Michelle Obama, at The White House. Deemed the "Road Warrior Poet," Redmond travels, teaches, and reads both nationally and internationally. Glenis Redmond believes we can heal the world one poem at a time.
Nonfiction Asheville Authors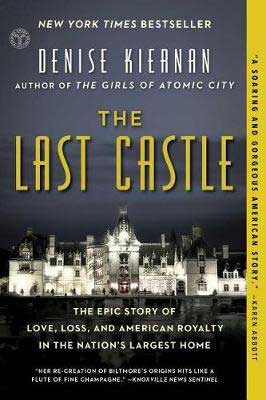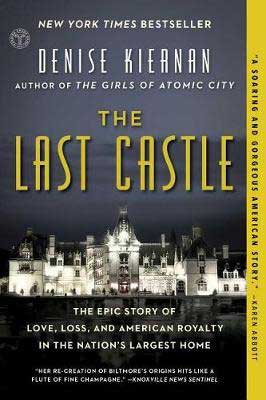 Denise Kiernan
If you are headed to Biltmore, you know that I always recommend reading Denise Kiernan's The Last Castle before you go. Kiernan is one of Asheville's brilliant nonfiction writers.
She is a historian, producer, author, and journalist. With bestselling books and a strong presence in the writing community, Kiernan is a gem to Asheville and preserving lesser-known or obscured histories.
You may also recognize Denise Kiernan from her novel, The Girls Of Atomic City, a nonfiction story about the women in TN during WW2.
Horace Kephart
If you are looking for local Asheville travel writers, Horace Kephart was a legend. A Yale University librarian, travel writer, and environmentalist, Kephart wrote Our Southern Highlanders, a nonfiction book that shares his time growing up in the Great Smoky Mountains.
Kephart vehemently campaigned for a national park in the Smokies. He also helped plot some of the Appalachian Trail.
Born in Pennsylvania, Kephart moved all over the United States. He died in a car accident in Western North Carolina and is buried in Bryson City, NC. Kephart also wrote The Book Of Camping And Woodcraft.
Wilma Dykeman
Wilma Dykeman wrote both American fiction and nonfiction, chronicling Appalachia life. She grew up in the Beaverdam area of North Asheville and attended Biltmore Junior College, which is now UNC-Asheville.
Dykeman was an environmentalist and Asheville author of 18 books. Dykeman advocated for economic protection and development along the French Broad River.
She is buried Lewis Memorial Park. Dykeman's books include The French Broad and Family Of Earth.
Middle Grade & YA Asheville Authors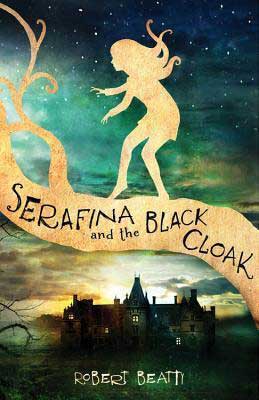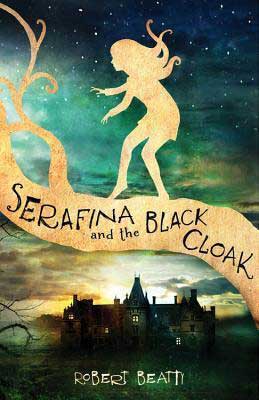 Robert Beatty
Another famous local middle-grade Asheville writer, Robert Beatty is perfect for families to read before touring Biltmore. Beaty currently lives in Asheville with his children and wife.
His Serafina series chronicles the life of a young girl at Biltmore with a mix of fantasy, mystery, and historical fiction. Middle graders become more intimate with the Vanderbilt family.
Beatty also designs robots, a hobby that has earned him national attention. Serafina And The Black Cloak is the first novel in the Serafina series.
Megan Shepherd
If you are looking for YA Asheville authors, you cannot pass over Megan Shepherd. Shepherd lives on a farm just outside of Asheville.
She is a New York Times bestselling author with books nominated for the Carnegie Medal. Shepherd grew up with her family's indie bookstore located in the Blue Ridge Mountains.
I read Shepherd's new fantasy novel and now series, Grim Lovelies, for my other bookish travel site, The Uncorked Librarian. Shepherd also wrote The Madman's Daughter and The Secret Horses of Briar Hill.
Alexandra Duncan
Alexandra Duncan is both an Asheville author and librarian. She writes YA science fiction novels, such as Salvage and Sound. Duncan's short fiction appears in anthologies.
Regional North Carolina Authors Near Asheville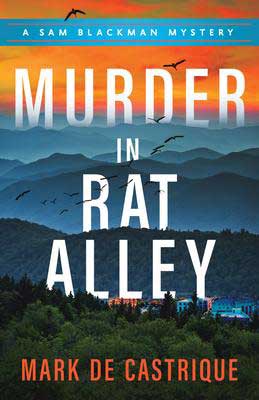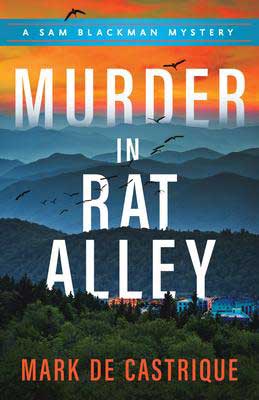 Mark de Castrique
Born in Hendersonville, North Carolina, Mark de Castrique writes a mystery series set in WNC. This includes books based in Asheville and at the Carl Sandburg home.
He is the author of 19 novels and has two middle-grade books set in Charlotte, NC, where he currently lives. Mark de Castrique earned an EMMY for his documentary work and is a veteran of broadcast and film production. Murder In Rat Alley is set in Asheville, and Asheville readers might also enjoy The Sandburg Connection.
Carl Sandburg
Carl Sandburg lived in Connemara (Flat Rock, North Carolina). Today, you can visit the Carl Sandburg Home, which is right outside of Hendersonville.
In his lifetime, Sandburg won three Pulitzer Prizes, two for his poetry and a third for his biography of Abraham Lincoln. Deemed the "Poet of the People" in the 20th century, Sandburg was also a Civil Rights activist. Born in Illinois, Sandburg and his wife moved to Connemara in 1945.
Renea Winchester
Renea Winchester is a North Carolina author based in Bryson City, NC. Born and raised there, Winchester is an advocate for Appalachian Heritage.
Her novels preserve history and honor working-class families. Winchester's debut novel, Outbound Train, is set in Bryson City and does exactly that.
Patricia Cornwell
Born in Miami, Patricia Cornwell grew up in Montreat, North Carolina. Montreat is about 25 minutes from Asheville. Cornwell currently lives in Boston.
For for a time, she worked for the Charlotte Observer, gaining notoriety for her articles on prostitution and crime in downtown Charlotte. Today, she is best known as a contemporary crime writer, selling over 100 million books. Her first novel, Postmortem, is a forensic thriller.
Jan Karon
Jan Karon was raised on a farm near Lenoir, North Carolina. Throughout her life, she lived and moved from Charlotte to San Francisco.
At the age of 50, Karon headed to Blowing Rock, North Carolina. Her Mitford series, a fictional town, is based on Blowing Rock, NC. The first in the series, At Home In Mitford, meshes contemporary Christain life with small-town fiction.
Meagan Lucas
Meagan Lucas currently lives in Hendersonville, NC. Lucas teaches English at Asheville-Buncombe Technical Community College and is the Fiction Editor at Barren Magazine. Born and raised in Northern Ontario, Canada, Lucas's debut novel is Songbirds and Stray Dogs.
More North Carolina Authors & Writers:
Anne Tyler – Anne Tyler grew up in Raleigh, North Carolina. You might know her best for Dinner at the Homesick Restaurant and The Accidental Tourist.
Tom Robbins – Born in Blowing Rock, NC, Thomas Eugene Robbins is a bestselling author of "seriocomedies" or comedy-drama. His family moved to Virginia while he was still a young boy. He later settled in Washington where he penned his first novel. His book, Even Cowgirls Get the Blues, was made into a movie.
Save This Post For Later
Which of these Asheville authors have you read?
Did you know that Asheville, NC is filled and has produced with so many famous writers, poets, and essayists? Or, that Asheville has such a strong literary heritage?

Which of these Asheville writers have you read? What did you think of their works? Which ones will you add to your reading list?

While we did not cover every single Asheville-based author, is there any Asheville writer or Western North Carolina regional author that we overlooked who you absolutely adore? Please let us know in the comments.
You May Also Enjoy:
Must-Read Books Set In Asheville, NC
Asheville For Book Lovers: A Literary Tour
Books Set In North Carolina To Read Before You Go
5 Bookstores To Visit In Asheville
The Hunger Games Waterfalls At DuPont Forest
Literary Greats Buried At Riverside Cemetery