Explore the best coffee shops in Downtown Asheville serving delicious treats, food, and specialty beverages – from locals.
We love coffee just as much as the Gilmore Girls. Maybe even more. And if you do too, the Downtown Asheville coffee shops won't disappoint.
Heck, even Mandy Moore couldn't resist them. Plus, who doesn't love that quirky red double-decker bus, bonbons, or a steaming latte while book shopping?
So, which coffee shops are serving up breakfast, lunch, and late-night options along with vegan donuts, beignets, and affogatos?
As locals, see where we love to get coffee in Downtown Asheville, including the areas around Pack Square, Lexington Ave., Biltmore Ave., and their surrounding and walkable areas.
These Asheville coffee joints are also relatively easy to walk to from the numerous Downtown parking garages and lots. We'll tell you what to do nearby too.
Don't forget to let us know your favorites in the comments. Let's get started!
Afterward, explore the best coffee shops across all of Asheville, NC.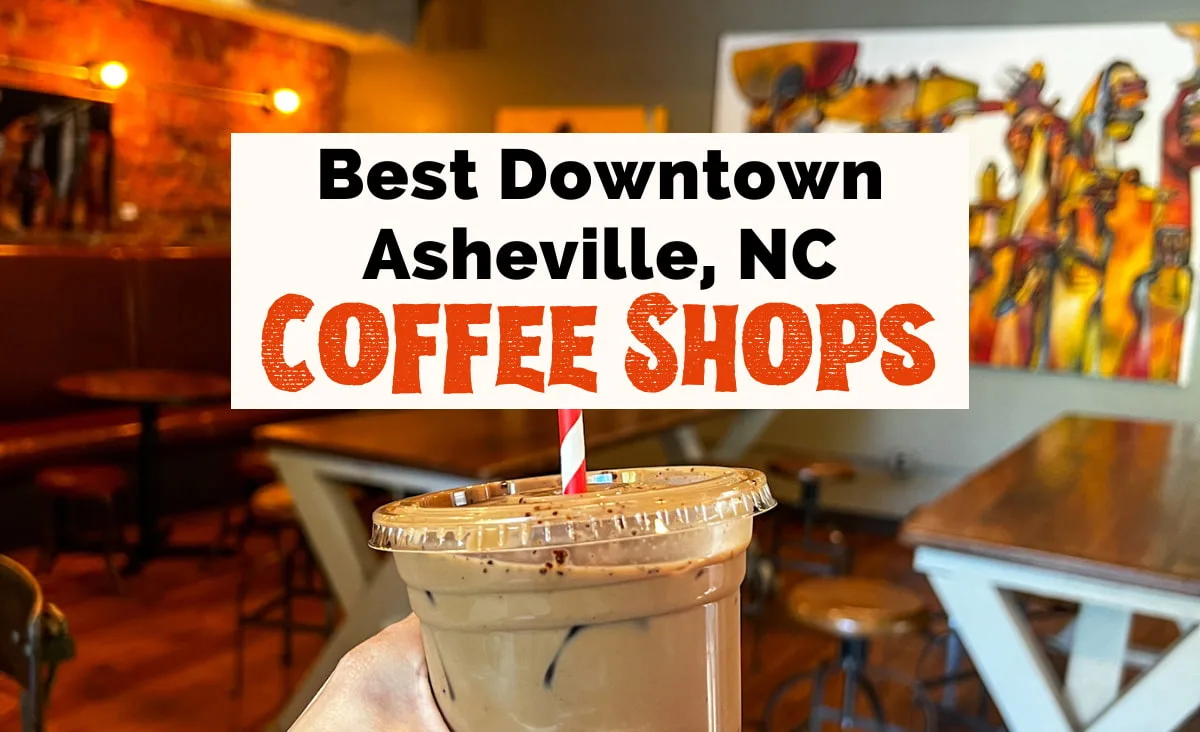 This post may contain affiliate links that earn us a commission at no extra cost to you. If you love these guides, support Uncorked Asheville here.
Our Top 3 Downtown Asheville Coffee Shops:
The Rhu
French Broad Chocolate Lounge
Rowan Coffee
Best Coffee Shops in Downtown Asheville With Food:
Old Europe Pastries
The Rhu
Bebettes
Top Vegan & Gluten-Free Options:
Vortex Doughnuts
French Broad Chocolate
Old Europe Pastries
P.S. If you can't decide which coffee shop is right for you, try a few on this guided Asheville coffee tour.
11 Best Coffee Shops In Downtown Asheville
1. The Rhu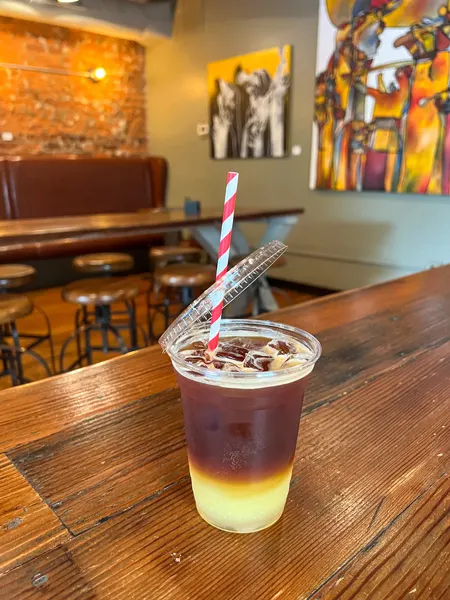 One of our personal favorite Downtown Asheville coffee shops, The Rhu is typically open daily from 9 AM to 4 PM and is your go-to for coffee, breakfast, and lunch.
For low-key breakfast in AVL, select from items like biscuits and gravy, yogurt and granola, and bagels. For lunch, enjoy salads along with classic sandwiches, including Reubens, chicken salad, and turkey.
They also sell specialty items, including pickled beets, cold drinks, and to-go items.
Of course, order delicious coffee drinks, smoothies, and kombucha – with milk alternatives. The Rhu always has great coffee specials.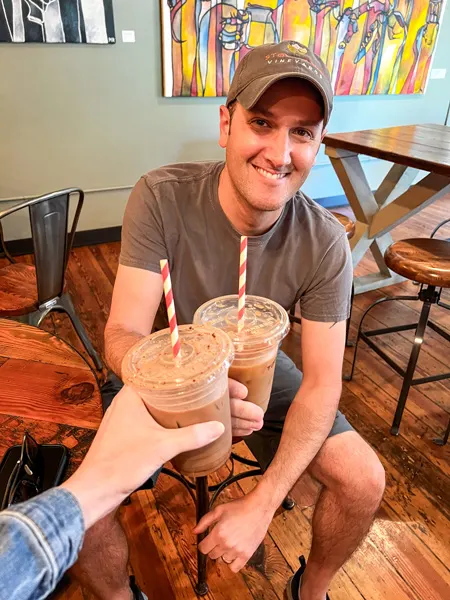 Even better, The Rhu is more spacious than it looks from the outside, offering both downstairs and upstairs seating.
Upstairs is perfect for digital nomads looking for a little more space and peace and quiet versus the bustling street-level seating – and, it's gorgeously decorated.
Find parking at the Biltmore Garage or numerous pay lots around Lexington Ave.
One of our favorite wine bars, La Bodega, is just down the street, along with the best AVL shop for blown glass, Lexington Glassworks.
The Rhu | 10 S Lexington Ave, Asheville, NC 28801
2. Old Europe Pastries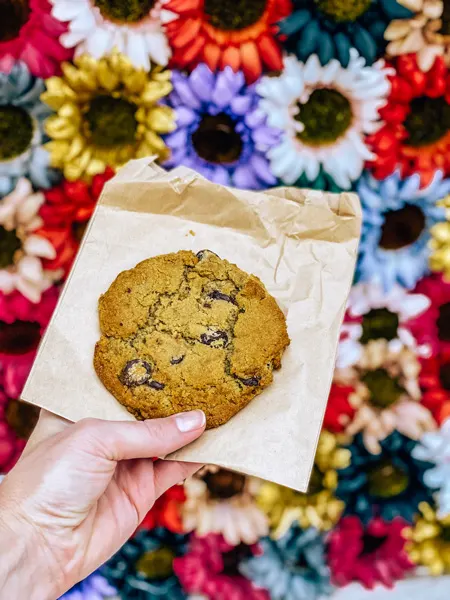 One of the best spots for early morning and late-night coffee in Downtown Asheville, Old Europe Pastries has been a staple in Asheville since 1994.
They are typically open 7 days a week, from 7 AM until 10 or 11 PM, depending on the day, and this is your go-to for some of the best desserts in AVL paired with a cup of delicious coffee.
Along with traditional Hungarian treats, devour quiche, cheese and meat-filled croissants, and Danish for breakfast – or a cupcake; we won't judge.
More delicious baked goods include muffins, cakes, cookies, shortbread, macarons, and more. Order online or even get takeout.
As a half Celiac and lactose-intolerant household, we most appreciate Old Europe for its gluten-free treats.
Park in any of the lots and garages around Broadway, Pack Square, or even Rankin Ave.
Read more about eating dairy-free in Asheville – we are pros at eating with food intolerances.
Old Europe Pastries | 18 Broadway St, Asheville, NC 28801
3. Rowan Coffee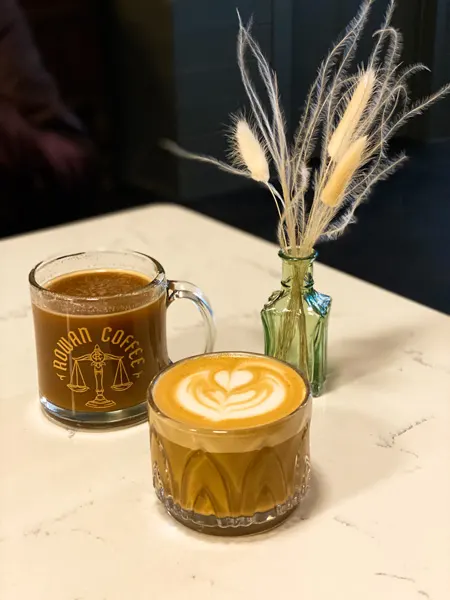 Another one of the best coffee shops in Downtown Asheville that's cozy and small, we were stoked when Rowan Coffee opened a brick-and-mortar shop (2021). Previously, they had started as a pop-up.
Don't let the limited seating and smaller menu turn you off either – the ambiance is perfect if you enjoy historic buildings and intimate conversations.
Find classic coffee beverages and alternative milk options.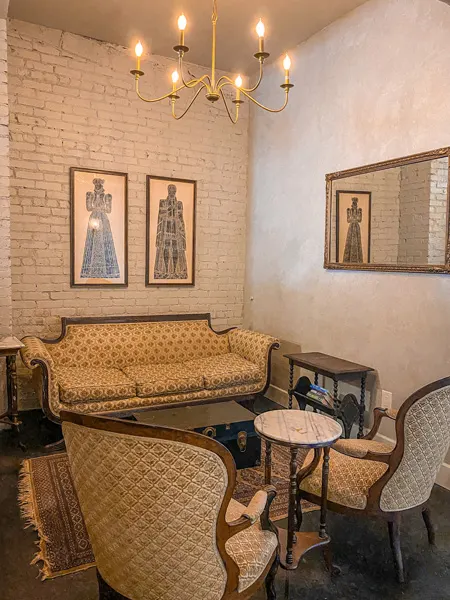 Rowan Coffee is typically open daily from 7:30 AM to 3 or 4 PM, and this is a great Downtown coffee shop to dip into while window shopping or mural hunting along Broadway.
Chicken Alley, the tiny houses, and a yoga mural are all fairly close by along with the popular pizza joint, Mellow Mushroom.
The Thomas Wolfe Memorial – one of our top things to do in Asheville when guests are in town – is about 3 minutes away on foot.
Learn more about this magnificent but gossipy Asheville author; his books might be a little dry but the tour is not.
Rowan Coffee | 66 Broadway St, Asheville, NC 28801
4. Vortex Doughnuts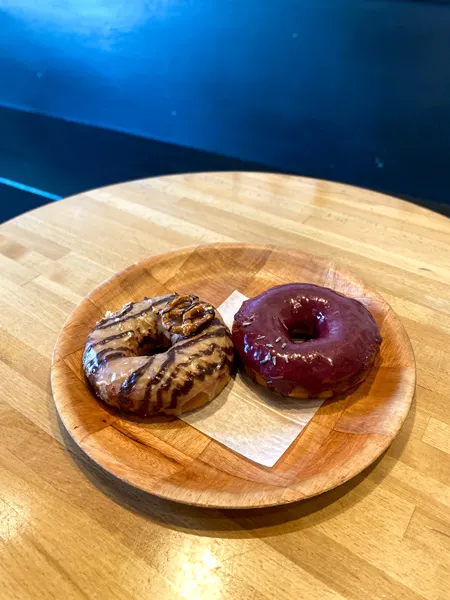 If you are visiting Asheville with kids, you'll find plenty of kid-friendly restaurants, breweries, wineries, hikes, and more – including quite a few amazing Downtown Asheville coffee shops.
It's even better that one of them serves up the best donuts across the city, Vortex Doughnuts.
Situated in Downtown Asheville's South Slope neighborhood – home to some of the best food and beer – this donut and coffee shop is typically open from 7 AM to 2 PM except on Mondays.
For littles, they have stellar donuts, juice, milk, and hot chocolate, and for coffee lovers, enjoy a wide variety of specialty coffee drinks and tea. We can never resist a matcha latte.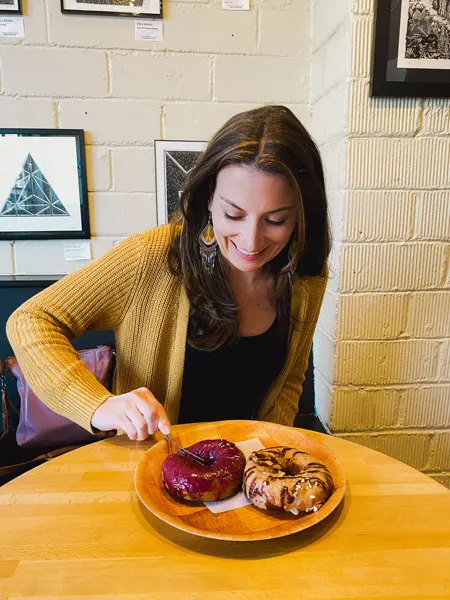 Find a few vegan and gluten-free donut and pastry options too. If you have time, sit at one of the tables or grab a bag on the run for that Blue Ridge Parkway hike.
Nearby, find Buxton Hall – one of the city's top BBQ joints – along with Chemist Distillery, serving up some of the city's top spirits.
Park in any of the pay lots around the Banks Ave. area. Nearby, top AVL breweries include Twin Leaf, The Funkatorium, Catawba, and Green Man.
Consider taking a Brewery Walking Tour.
Vortex Doughnuts | 32 Banks Ave #106, Asheville, NC 28801
5. Bebettes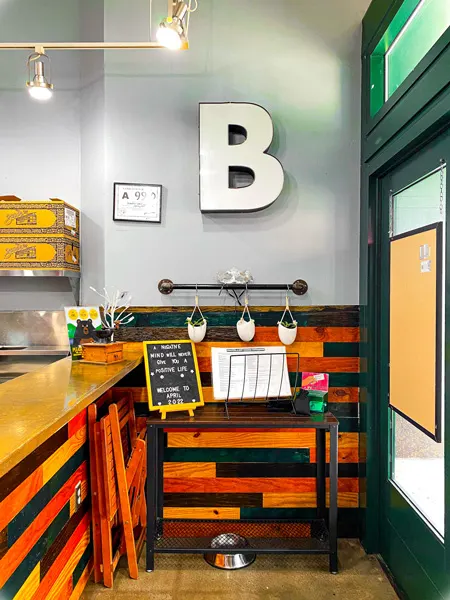 Are you looking for the best coffee in Downtown Asheville paired with beignets?
You will definitely spy sugar-coated fingers all around Bebettes Coffee House in the Historic Grove Arcade. Just look for the purple monster.
Open daily, typically 8 AM to 2 PM, Bebettes showcases coffees, lattes, beignets, and beignet sandwiches, including items like a beignet Monte Cristo.
They even boast tea and golden milk lattes and lemonade. For food, though, this isn't your best stop if you are gluten or dairy-free.
Newer to Asheville, Bebettes has limited indoor and outdoor seating, making this the perfect coffee shop to enjoy the Page Ave. and Historic Grove Arcade area.
The Grove Arcade is filled with gems like The Battery Park Book Exchange, Huli Sue's BBQ – one of our favorite Downtown Asheville restaurants – and jewelry, candle, and art shops.
You'll also find another popular Downtown Asheville coffee shop, Well-Bread Bakery, here. We suggest metered street parking or parking in the Wall Street Garage.
Bebettes: A New Orleans Coffee House | 1 Page Ave #111, Asheville, NC 28801
6. The Times Bar & Coffee Shop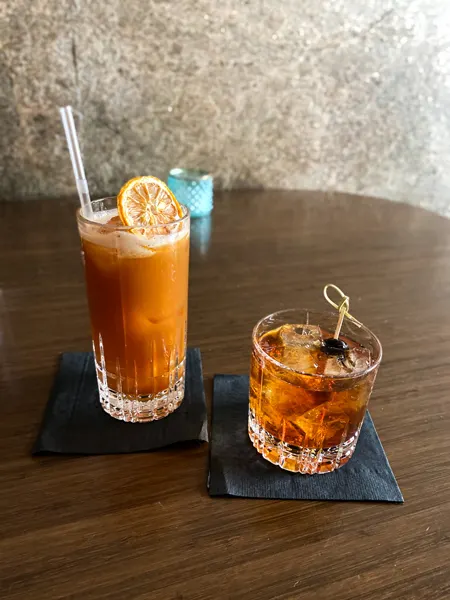 It's no surprise that along with coffee shops, Asheville is full of memorable bars: LGBT+ and dive bars, quaint taverns, and ritzy hangouts.
For classy coffee shops in Downtown Asheville – with cocktails – head to The Times Bar & Coffee Shop. It's centrally located near shopping, food, and the Asheville Museum of Science.
The Times Bar & Coffee Shop promises not only a mix of our favorite libations, but they are also a bit jazzy, atmospheric, and unforgettable.
We just love the liquor ladders, boozy books, red curtains, and overall ambiance.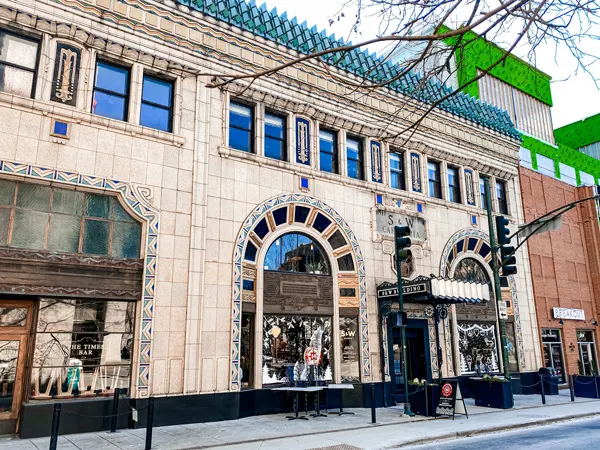 This is your go-to for fun specialty coffee beverages filled with spices and flavors. Of course, we cannot resist a handcrafted cocktail (or mocktail) too. Tough choices, here.
The Times Bar & Coffee Shop has a wide range of hours (specifically, the coffee shop portion is open 10 AM – 4 PM, Wednesday through Sunday) and sits next to Asheville's first food hall, S&W Market.
Drop in the food hall for ice cream treats, Highland beer, and Asian, Southern, American, and Peruvian cuisine. The historic space is gorgeous.
The Times Bar & Coffee Shop | 56 Patton Ave, Asheville, NC 28801
7. Double D's Coffee & Desserts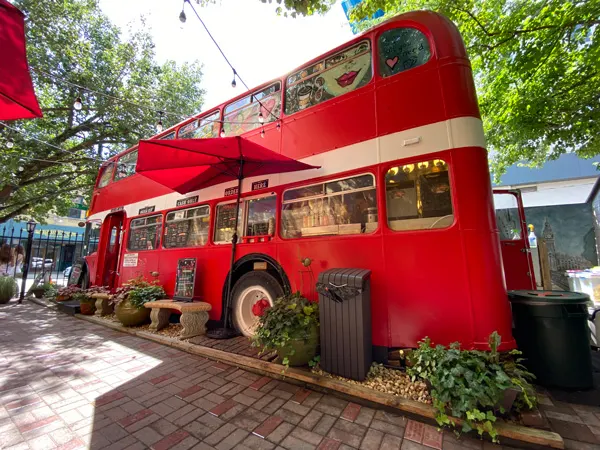 You might not expect the most touristy place for coffee in Downtown Asheville to serve up some of the best drinks – but they do!
If you've been to Downtown AVL, we are sure you've seen that double-decker, Instagrammer dream's red bus. The bus pretty much sits in the heart of Downtown. It's awfully convenient.
Should you stop in for delicious Asheville coffee and treats? You bet!
Double D's serves coffee, tea, iced drinks, pastries, and ice cream. Select from milkshakes and smoothies too.
They have free wifi, but please know that they are one of the few cashless Downtown Asheville coffee shops.
Double D's has seasonal hours, but they are typically open daily from around 10 AM to 7/8:30 PM. We usually park in the Biltmore Ave. garages or nearby pay lots.
And, we promise, Double D's isn't just a pretty bus/tourist trap. We go there as locals.
Read more about Asheville's eclectic food truck scene.
Double D's Coffee & Desserts | 41 Biltmore Ave, Asheville, NC 28801
Never Miss Another Asheville Update
---
Tired of generic Asheville travel itineraries? Experience Asheville like a local with our free Asheville Favorites checklist, including restaurants, breweries, and hiking. Plus, get local updates – including events and hidden gems – straight to your inbox. Sign up here.
8. Malaprop's Bookstore & Cafe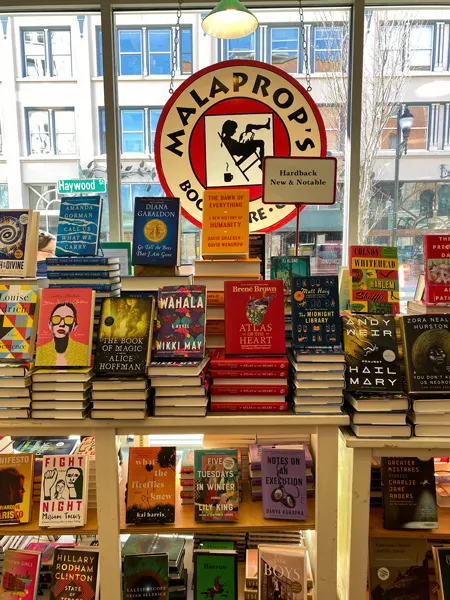 Before we were tipsy travel writers, we were first and foremost book lovers. In fact, our sister site – The Uncorked Librarian – is all about books and movies to inspire travel.
And, Asheville is quite the bibliophile's dream, filled with literary and historic sites, famous North Carolina authors, hiking trails to The Hunger Games waterfalls, and plenty of gorgeous bookshops.
For the best coffee in Downtown Asheville paired with book shopping, head to Malaprop's Bookstore & Cafe. You won't leave empty-handed.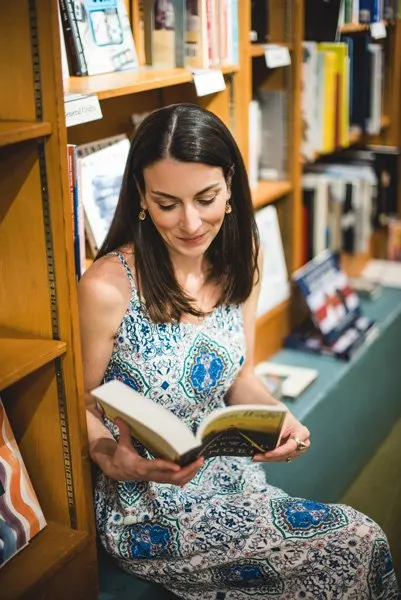 Along with terrific local book displays, staff favorites, and books by genre, Malaprop's boasts a small cafe filled with baked treats and simple but delicious coffee beverages.
However, their cafe doesn't have dine-in seating – all coffee orders are to go.
Malaprop's Cafe hours vary from the bookstore portion, as the cafe is accessible via a walk-up window. Cafe hours typically run 9 AM to 4 PM Monday through Friday and 9:30 AM to 3 PM on weekends.
Consider parking around the Rankin/Civic Center lots.
For more Downtown Asheville coffee shops and bookstores, you might also love Battery Park Book Exchange. Sip a literary cocktail or latte as you shop for used books.
If you are book shopping, a few of our favorite destination reading lists for this area include:
With so much interesting local literary history, book a guided Asheville literary tour here.
Malaprop's Bookstore & Cafe | 55 Haywood St, Asheville, NC 28801
9. Trade and Lore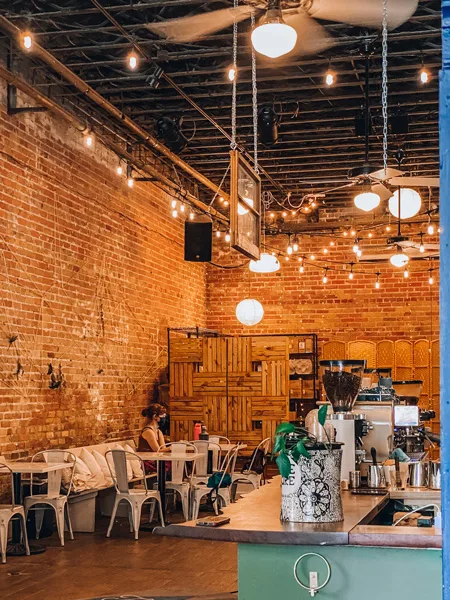 While plenty of the best Downtown Asheville coffee shops sit in multiple neighborhoods – Summit, Izzy's, PennyCup, and Well-Bred – there's only one Trade and Lore.
Trade and Lore is located on popular Wall Street – home to delicious lunch spots like Laughing Seed and The Market Place – along with shops, cat sculptures, and a waterfall mural.
You won't soon forget its whimsical atmosphere. While you can order from the outside window, step inside a serene coffee shop perfect for digital nomads.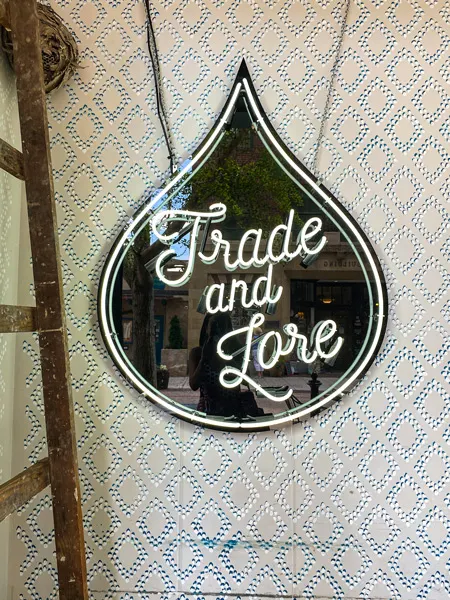 Along with specialty coffee – including drip coffee, cortados, lattes, and coffee sodas – Trade and Lore serves craft beer and wine.
Non-coffee drinkers will enjoy a selection of kombucha, Devil's Foot soda, and a variety of hot and cold tea beverages.
There are plenty of great brunch spots in this area too: The Market Place, Isa's, Early Girl Eatery, and just down the road, Jerusalem Garden Cafe and Tupelo Honey.
Trade and Lore is typically open daily from 8 AM to 5:30/7 PM, depending on the day.
Trade and Lore | 37 Wall St, Asheville, NC 28801
10. High Five Coffee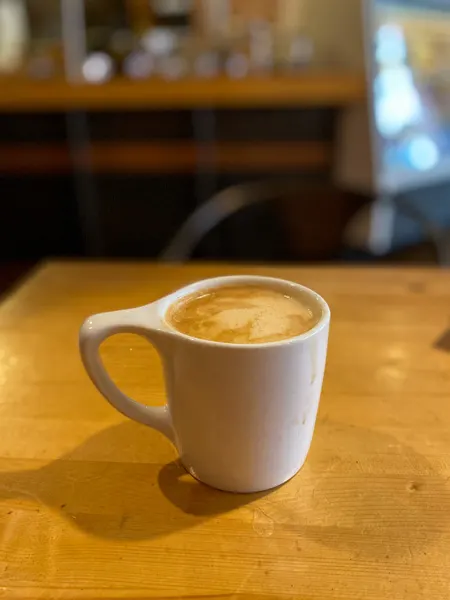 While there are multiple High Five Coffee locations across the city – including Montford and the River Arts District – we especially enjoy their Downtown spot; in fact, Mandy Moore stopped here while in town.
High Five gets their beans from a local North Carolina coffee roaster, Counter Culture Coffee, in Durham.
For coffee in Downtown Asheville, High Five's shop promises a comfy work space where digital nomads love to meet up on a weekday.
Along with coffee classics, find a limited menu of tea, shakes, and smoothies and a display of treats, including gluten-free and vegan options.
High Five is typically open daily from 7 AM to 6 PM. Park in the Rankin Garage, and while out this way, try one of the best burgers in town at the Rankin Vault; it's got a lot of character.
High Five (Downtown Asheville Location) | 13 Rankin Avenue, Asheville, NC 28801
11. French Broad Chocolate Lounge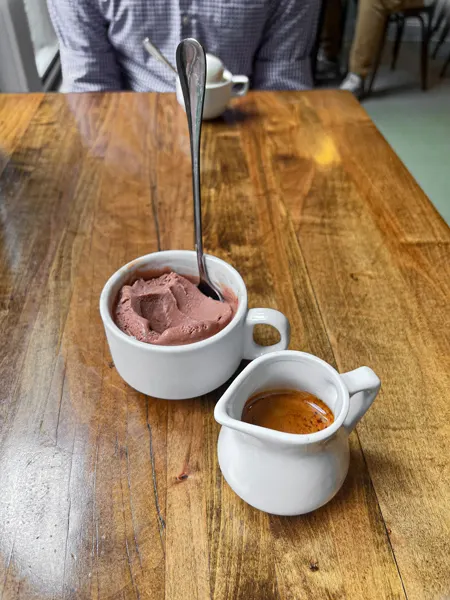 Sometimes, we save the best for last, and for top Downtown Asheville coffee shops with famous chocolate, French Broad Chocolate Lounge is it.
Although French Broad Chocolate is a tourist hot spot – and their River Arts location offers factory tours – we cannot get enough of their mouthwatering treats, even as locals.
First, for vegan options in Asheville, French Broad Chocolate rocks: vegan affogatos, hot chocolate, bonbons, ice cream, and more. We've taste-tested it all over the years.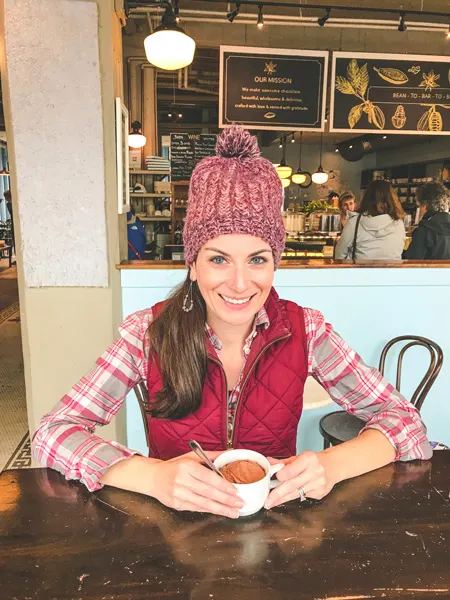 Second, they make decadent chocolate desserts, and we always leave with a box of truffles for home.
Order at the counter – the line moves quickly – and sit in one of their multiple cafe areas. If it's nice, head outside and people-watch around Pack Square.
Pack Square is full of fun events and festivals – and is a great walkable Asheville park.
Next door, don't miss one of the best museums in Asheville either, the Asheville Art Museum.
French Broad Chocolate Lounge (Downtown Location) | 10 South Pack Square, Asheville NC 28801
3 Top Tours & Experiences You Might Enjoy Pairing With These Asheville Coffee Shops:
Discover all of the great Asheville tours you can book.
Save These Downtown Asheville Coffee Shops For Later: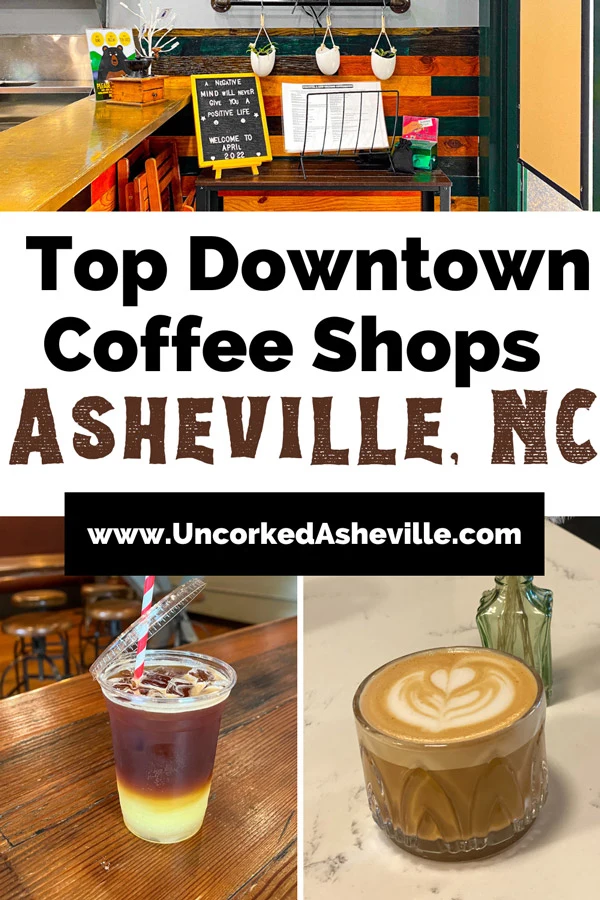 What is your favorite spot for coffee in Downtown Asheville?
While we only list a handful of some of our favorites, there are plenty more that our readers love. Do you have a favorite Downtown Asheville coffee shop? Let us know in the comments.
Before you go…
If you cannot tell from this post, Asheville is a foodie's dream. In fact, the city is nicknamed "Foodtopia," and it's full of award-winning, nationally recognized restaurants. As locals, we've eaten at so many of them, we've become foodie pros. Discover our top picks for memorable Asheville restaurants for all types of cuisines, diners, and budgets. We tell you about the tourist hot spots and hidden local gems.
Related Articles: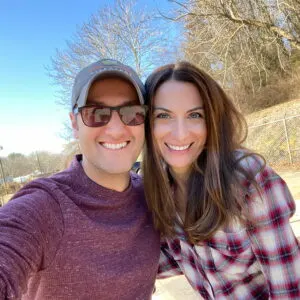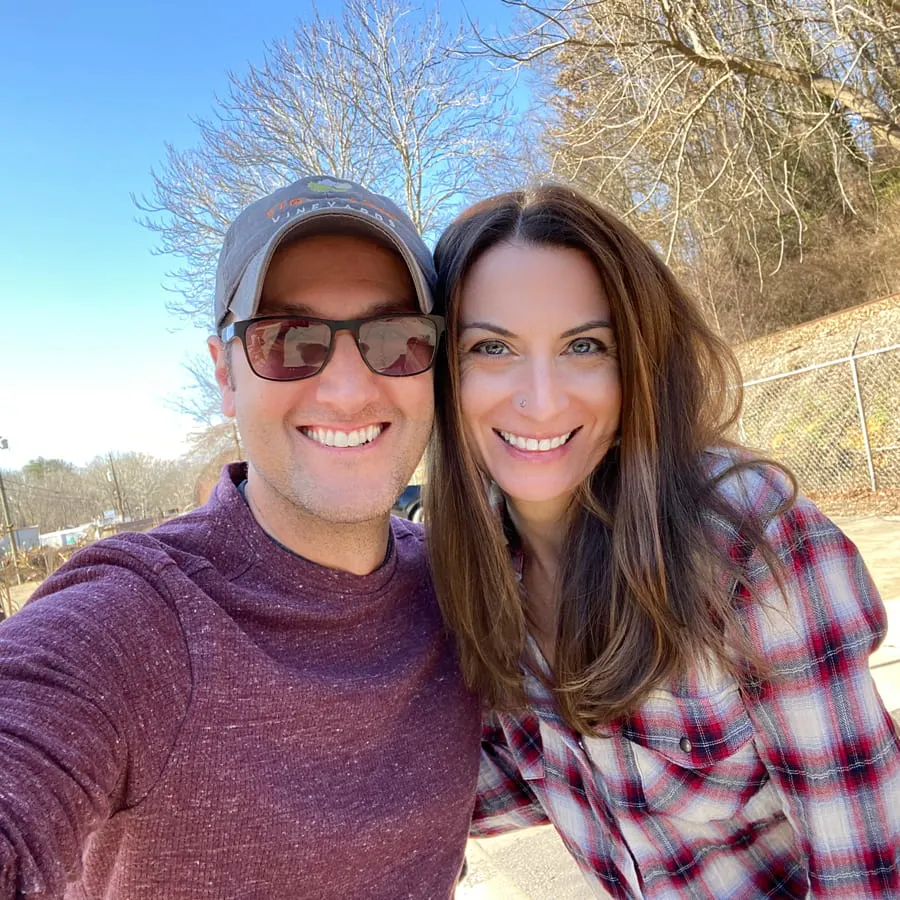 Christine (pronouns: she/her) is the owner and lead writer of Uncorked Asheville. After falling in love with those gorgeous Blue Ridge Mountains, Christine and her husband Tom decided to call Asheville, North Carolina their home. When her pointy Italian nose isn't stuck in a book, Christine is adopting all of the kitties, getting lost in the forest, and drinking an ESB.
Christine has a BA in English and History from Smith College, her MLIS from USF-Tampa, and is a former U.S. Fulbright Scholar - Indonesia. She also owns The Uncorked Librarian LLC with books and movies to inspire travel.