Satiate that sweet tooth with the best Asheville chocolate shops for truffles, gelato, sweet treats, coffee, and even hot cocoa.
Did you just enjoy a delicious WNC lunch or dinner out and are craving something sweet? Why not head out in search of the best chocolate in Asheville, NC?
Along with its craft breweries, wine bars, and coffee shops, Asheville is famous for its dessert scene. French Broad Chocolate is by far the most famous Asheville chocolate shop.
And, if you are looking for vegan and gluten-free options, Asheville Chocolate is waiting for you. They feature affogatos, gelato, and freshly brewed cups of tea as you spy Benjamin Walls's artwork.
Explore chocolate tours and tastings, and uncover which chocolate shop in Asheville sells decadent artisanal designs including chocolate bears, high heels, and smash cakes.
As Asheville locals, we are sharing the best Asheville chocolate shops for truffles, chocolate bars, candied fruits, bonbons, hot cocoa, and so much more.
Of course, "best" is subjective, and we'd love to know your favorite chocolate store in Asheville below. Let's get started!
Looking for the sweeter side of Asheville? Read more about all of Asheville's dessert & pastry spots.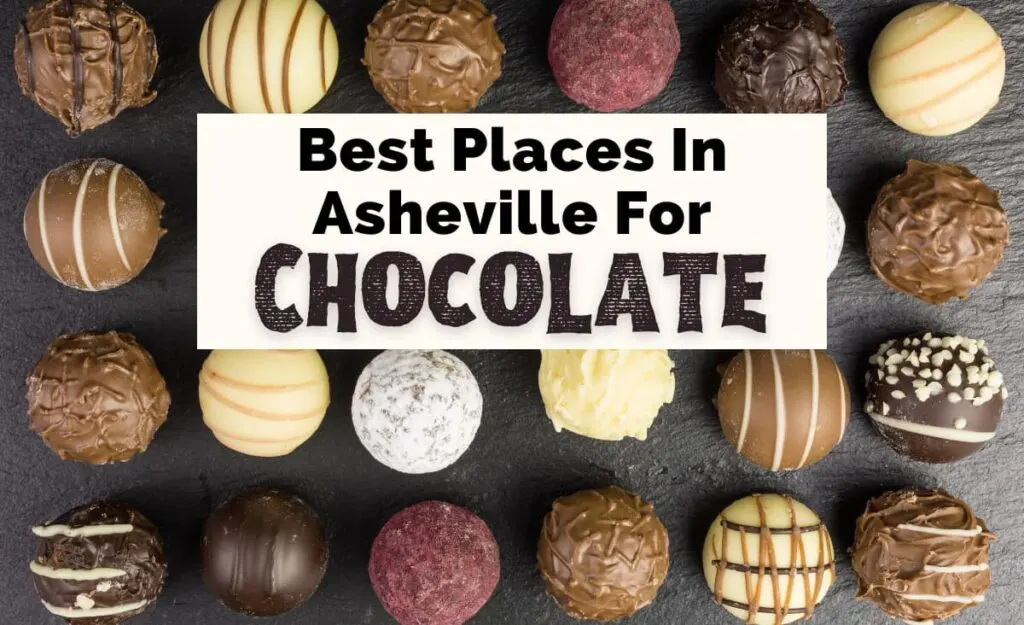 This post may contain affiliate links that earn us a commission at no extra cost to you. If you love these guides, support Uncorked Asheville here.
4 Best Asheville Chocolate Shops
1. Asheville Chocolate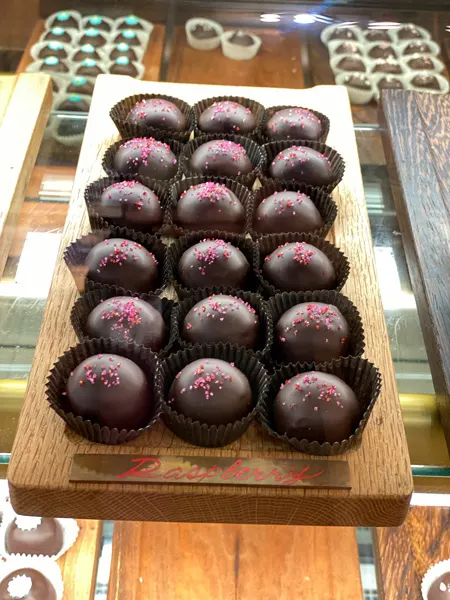 Our personal favorite chocolate shop in Asheville, Asheville Chocolate has something for everyone.
"Get chocolate sauced" with truffles, chocolate bars, gelato, tea, coffee, and sweet desserts. Asheville Chocolate features affogatos, hot chocolate, and mochas with homemade ganache.
They also showcase seasonal flavors along with a small but worthwhile selection of vegan options.
If you don't see vegan items on the menu, just ask. They tend to have some treats hiding behind the counter.
Plus, for romantic things to do in Asheville, you'll love the cozy seating surrounded by Benjamin Walls artwork – his gallery and wine bar are just down the street.
For chocolate in Downtown Asheville, these guys are a must for the ambiance and fun-shaped chocolate bars – Scottie dogs included.
Explore even more of Downtown Asheville's foodie scene.
Asheville Chocolate | 25 Broadway Street, Asheville, NC 28801
2. French Broad Chocolate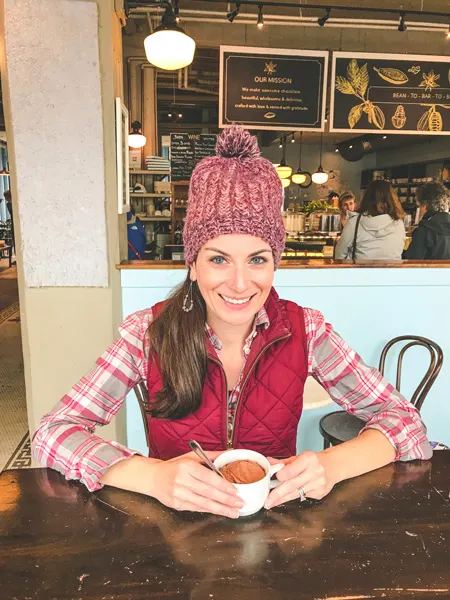 The most popular Asheville chocolate shop and Downtown coffee spot, French Broad Chocolate is both a tourist and local favorite.
Their downtown Pack Square cafe sees lines out the door during peak hours and for festivals.
Situated next to the iconic Asheville Art Museum, this is the perfect meetup spot with friends or for a break after seeing the sights across the city.
At the French Broad Chocolate Factory in the River Arts District, enjoy both guided tours and chocolate tastings. Ginger's Revenge is practically next door.
French Broad Chocolate specializes in bonbons, truffles, chocolate bars, brownies, and a variety of confections and pastries.
Of course, they serve tea and coffee too, and all of their chocolate is made in their chocolate factory. "Bean-to-bar chocolate" is their specialty.
French Broad Chocolate also has vegan and gluten-free treats – including vegan hot chocolate and a box of vegan truffles.
With late-night Chocolate Lounge hours, typically closing at 10 PM, dine at one of Asheville's nearby unforgettable restaurants like Posana or Limones before topping off your savory meal with a sweet treat.
Find even more great dairy-free spots in AVL.
French Broad Chocolate | Downtown Chocolate Lounge: 10 South Pack Square, Asheville NC 28801 and RAD Chocolate Factory: 821 Riverside Drive Asheville NC 28801
3. Chocolate Fetish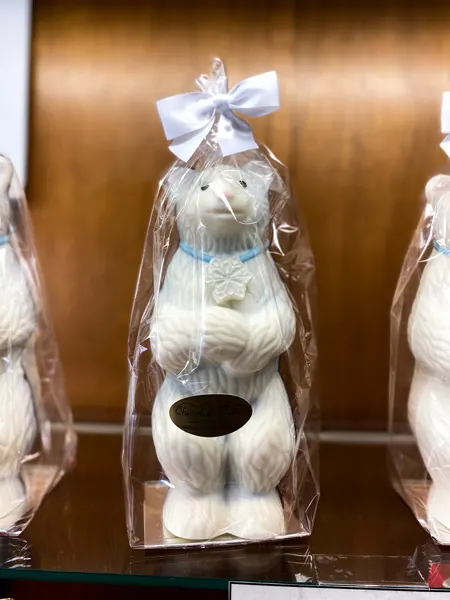 For award-winning artisanal Asheville chocolate shops Downtown, Chocolate Fetish is all about that gourmet sweetness and stunning design.
If you are lucky, you might catch a famous WNC chocolate bear or a gorgeous high-heeled shoe. With highly intricate hand-crafted chocolate designs, Chocolate Fetish runs a bit pricier.
However, you can buy delicious truffles and treats by weight along with gorgeous chocolate boxes. Choose from prized chocolate bars, dried fruit covered in chocolate, caramels, rounds, and frogs.
More extravagantly, order special occasion smash cakes as well as chocolate artwork and sculptures. Imagine tapping a cake with a special hammer as caramels or foiled chocolates spill out of the center.
Some of the dark chocolate dried fruits are vegan – but otherwise, Chocolate Fetish isn't the best option for vegan chocolate in Asheville.
Read more about the best shopping spots in Asheville for specialty food, clothing, souvenirs, and more!
Chocolate Fetish | 36 Haywood St, Asheville, NC 28801
4. Kilwins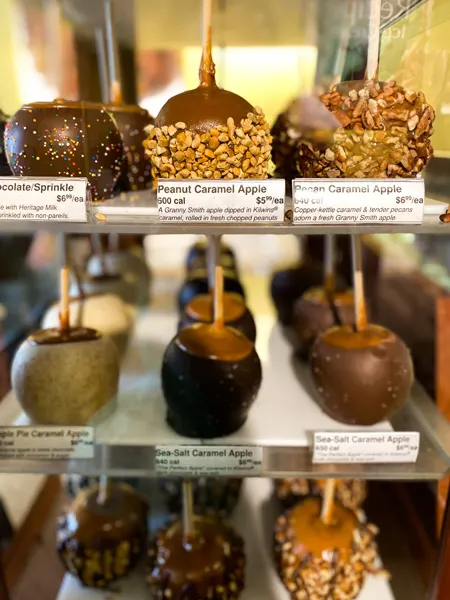 A franchise, Kilwins has WNC locations in Asheville, Black Mountain, and Hendersonville. Established in 1947, their chocolate store in Asheville is family-owned.
Situated next to one of the most famous restaurants in Asheville, Chai Pani, Kilwins's window displays are sure to entice you inside.
Typically, candy, chocolate, and caramel apples along with fudge, puffed rice treats, and chocolate-covered marshmallows greet visitors, and you can even watch them make some of their confections.
Inside, find rock candy, ice cream, sorbet, treats to order by weight, and candy bars. Like Chocolate Fetish, your vegan options will be limited, though.
Explore even more delicious places for ice cream in Asheville.
Kilwins | 26 Battery Park Ave, Asheville, NC 28801
Never Miss Another Asheville Update
---
Tired of generic Asheville travel itineraries? Experience Asheville like a local with our free Asheville Favorites checklist, including restaurants, breweries, and hiking. Plus, get local updates – including events and hidden gems – straight to your inbox. Sign up here.
Asheville Chocolate Tours & Tastings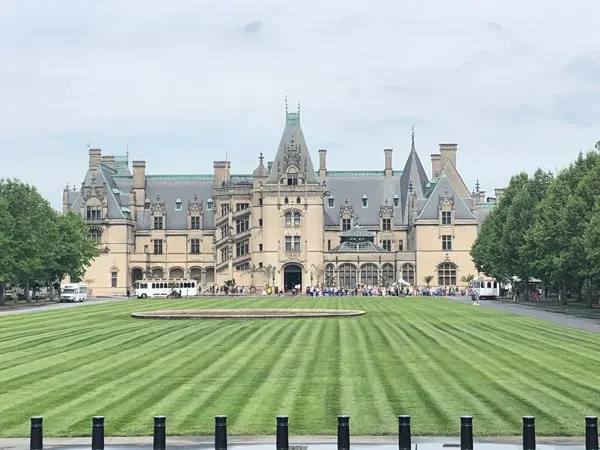 Biltmore Estate Red Wine & Chocolate Tasting
If you are visiting Biltmore Estate for the day, they offer a variety of additional tours that you can add to your ticket. One of these includes the Biltmore Red Wine & Chocolate Tasting.
Head upstairs near the clock tower where a guide briefly explains the history of Biltmore's winery. Take a peek at the steel fermentation tanks before heading into chocolate heaven.
Enjoy four glasses of Biltmore red wine paired with four artisan pieces from French Broad Chocolate. This tour isn't for visitors who are lactose-intolerant or vegan, though.
As of 2022, the Red Wine & Chocolate Tasting is $55 plus tax, lasts around 45 minutes, and limits 10 people per tasting.
French Broad Chocolate Factory Tour
As mentioned above, French Broad Chocolate's Asheville RAD location offers factory tours. Visitors can enjoy a classroom-style chocolate session to learn about the history of French Broad Chocolate.
Then, enjoy a walk-through factory tour and chocolate tasting. Tours last for about 45 minutes, with multiple sessions throughout the week and Saturdays. Prices vary but start around $12 per adult.
Or, attend French Broad Chocolate's "Explanation of Origin Chocolate Tasting," which is a 45-minute chocolate tasting with 6 different pieces.
This tasting is on Sundays only and starts around $20 a ticket. Purchase tickets and grab the most up-to-date information on their website.
A few more pastry & candy stores in Asheville with chocolate treats:
Mast General Store
Rocket Fizz
Old Europe Pastries
Save Your Favorite Chocolate Shop In Asheville For Later: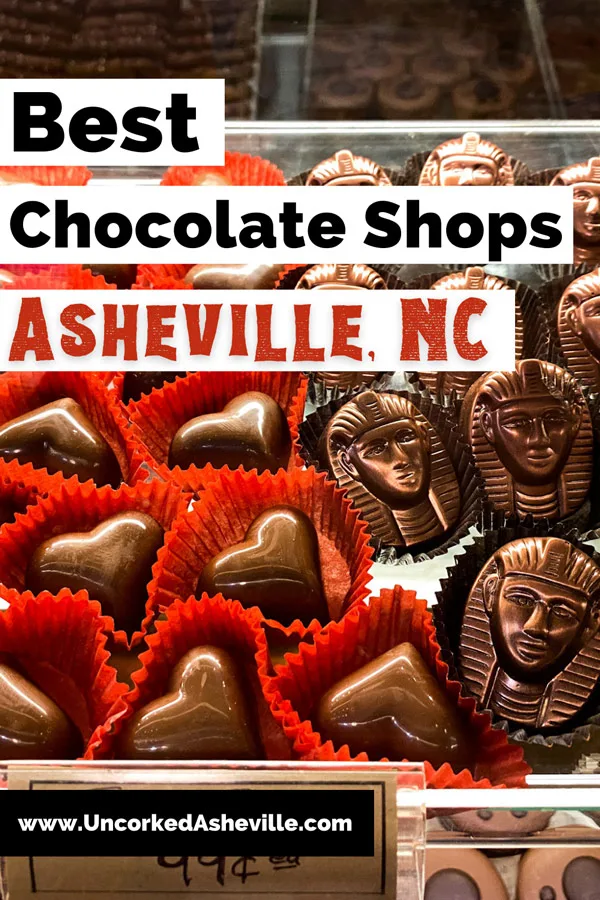 Where do you love to get chocolate in Asheville, NC?
What type of chocolate do you crave and prefer? We are pretty big fans of vegan truffles and hot cocoa.
What is your personal favorite chocolate store in Asheville? Let us know in the comments!
You may also enjoy: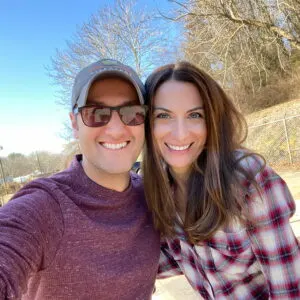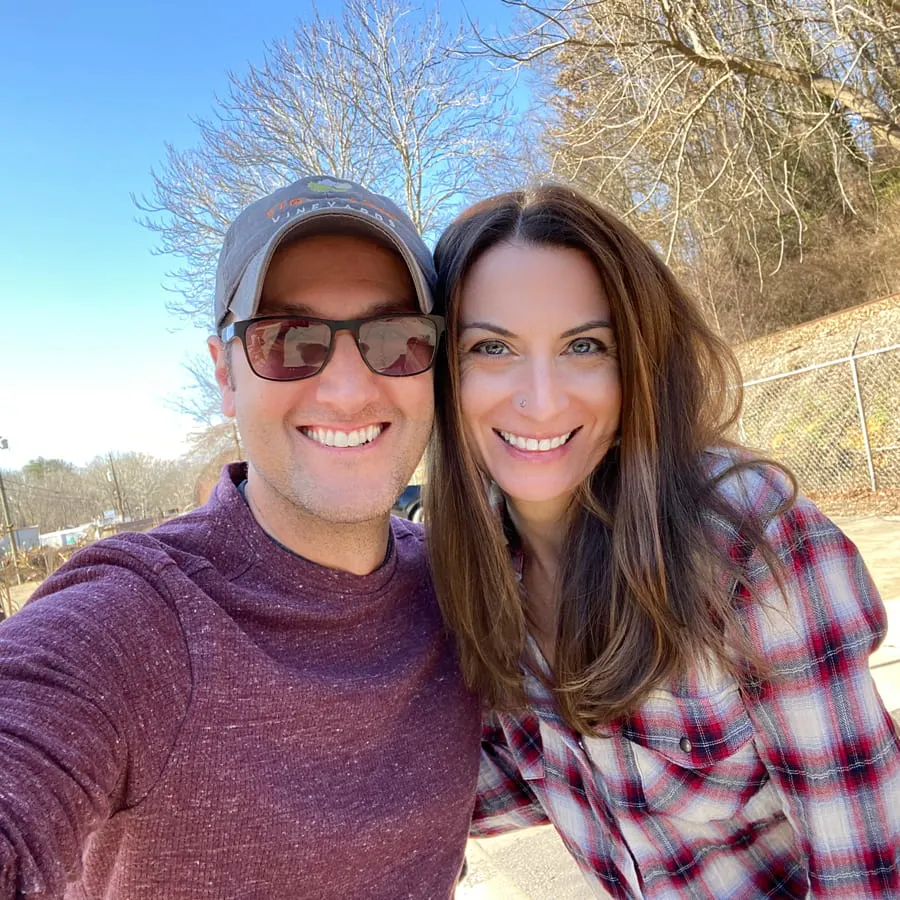 Christine (pronouns: she/her) is the owner and lead writer of Uncorked Asheville. After falling in love with those gorgeous Blue Ridge Mountains, Christine and her husband Tom decided to call Asheville, North Carolina their home. When her pointy Italian nose isn't stuck in a book, Christine is adopting all of the kitties, getting lost in the forest, and drinking an ESB.
Christine has a BA in English and History from Smith College, her MLIS from USF-Tampa, and is a former U.S. Fulbright Scholar - Indonesia. She also owns The Uncorked Librarian LLC with books and movies to inspire travel.