15 Great Books About North Carolina To Read Before You Visit
Travel across the South and spark that wanderlust with the best books about North Carolina to teach you more and transport you there.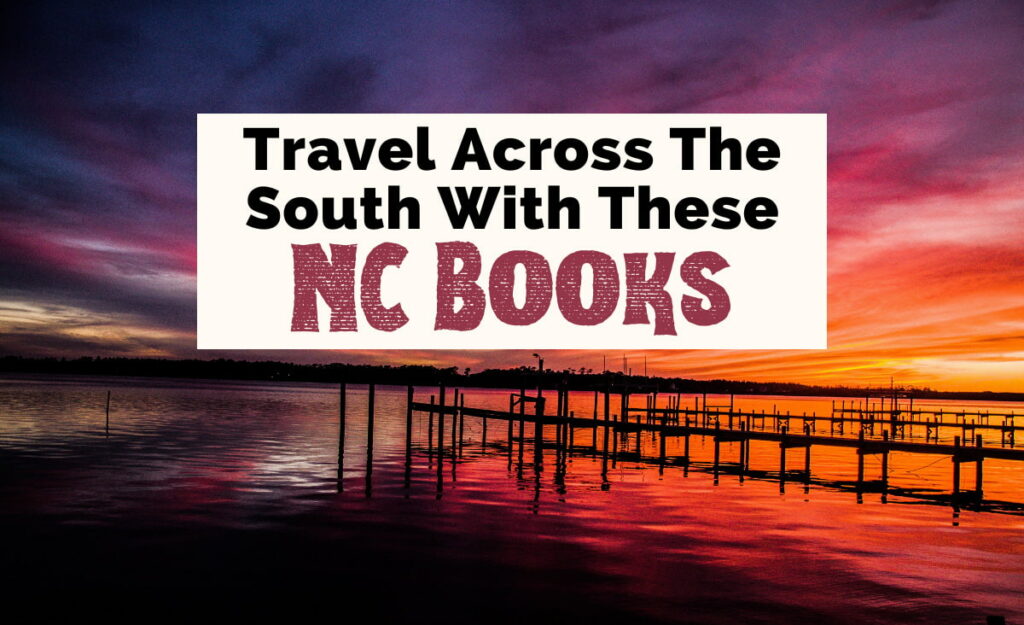 This post may contain affiliate links that earn us a commission at no extra cost to you. If you love these guides, support Uncorked Asheville here.
It's no secret that we love reading about a destination before traveling there. In fact, we manage a sister site, The Uncorked Librarian, featuring books and movies to inspire travel.
We crave more information about F. Scott and Zelda Fitzgerald's time in Asheville. Plus, what is small-town North Carolina and Appalachian life really like? Paint us a picture of those gorgeous mountain ranges and beaches, and armchair travel us through iconic Biltmore Estate.
Prior to moving, we asked friends which books set in North Carolina we should read. You really get to know a place through its literature, both fiction and nonfiction. Plus, books set the mood. Not to mention that there are tons of NC books out there.
So, how do you pick the best books about North Carolina living and history to read before you go or while you live there?
Personally, our favorite books on North Carolina include Look Homeward, Angel by Asheville-native Thomas Wolfe, and Denise Kiernan's nonfiction book about Biltmore Estate, The Last Castle.
Below, find bestselling and contemporary North Carolina books along with historical fiction, indie, YA, and nonfiction titles. Of course, these are just a few suggestions to get you started. We'll also have more NC and Asheville-based book list recommendations for you paired with literary tourism itineraries
Don't forget to tell us your favorites in the comments. Let's get started, and if you love these books about North Carolina, don't miss these North Carolina movies.
Best Fictional Books About North Carolina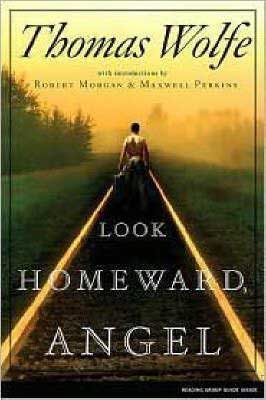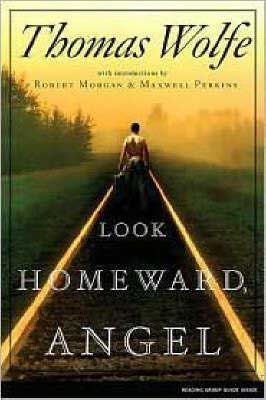 As AVL locals, we had to start with the most iconic North Carolina book, Look Homeward, Angel. Most people have heard about Thomas Wolfe, even if you have not read his lengthy novels.
We hadn't personally picked up any of Wolfe's works until visiting The Thomas Wolfe Memorial, his mother's AVL boarding house, which is also one of the best things to do in Asheville. Hear all of the juicy gossip, and see family photos.
This local Asheville author became famous with Look Homeward, Angel, a story about small-town North Carolina life – in that very boarding house – from a young boy, Eugene Grant. Eugene dreams of leaving NC for more via higher education.
Published in the 1900s, Look Homeward, Angel is considered classic historical "fiction." However, Wolfe very closely chronicles his life growing up in Asheville. Hilariously, he barely changed residents' names, which as you can imagine, didn't go over so well with the people of "Altamont."
Like Edith Vanderbilt, Wolfe's mom was also one impressive woman and entrepreneur, and you'll love her backstory.
Wolfe is notoriously long-winded – so keep in mind that while this is one of the most famous books about North Carolina, it's a slow burn. For our literary travelers, visit Wolfe's grave at Riverside Cemetery as well as pay your respects to O. Henry.
Other members of Wolfe's family are interned here, and you'll spot W.O.'s famous angels. Riverside is located in Historic Montford, which is also home to Shakespeare in the Park.

Read Look Homeward, Angel: Amazon | Goodreads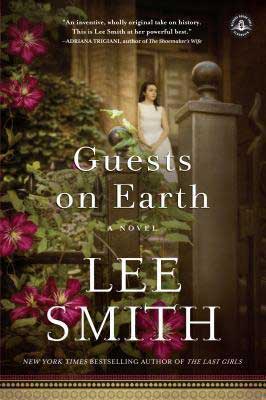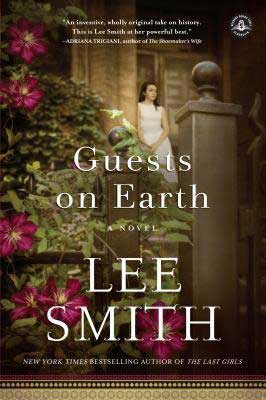 Another one of the best fictional books on North Carolina history, Guests On Earth by Lee Smith also promises to transport you to Asheville's Montford neighborhood.
F. Scott Fitzgerald's wife, Zelda, was one of the nine women who perished in the 1948 Highland Hospital fire. Zelda struggled with her mental health for most of her life and sought help at Highland Hospital, one of the most "progressive" health institutions of its time (spoiler: it was brutal).
Guests On Earth recreates Zelda's stay at Highland Hospital. In this fictionalized version, the hospital admits 13-year-old Evalina Toussaint who befriends Zelda. Evalina witnesses the events leading up to the tragic fire.
Highland Hospital no longer stands today, and it is said to be one of Asheville's most haunted sites. While in Asheville, take a haunted LaZoom Bus Comedy Tour to "meet" Zelda.
If you are looking to read more Appalachian-based books, try Lee's Fair and Tender Ladies.

Read Guests on Earth: Amazon | Goodreads
More Books Based In North Carolina From Lee Smith:
On Agate Hill by Lee Smith
Black Mountain Breakdown by Lee Smith (Black Mountain, NC)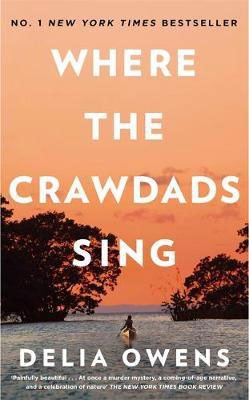 Hitting the big screen and with all of the controversy surrounding Delia Owens, Where The Crawdads Sing is one of the most hyped and talked about North Carolina books on this list. And for books set in North Carolina, Owens certainly transports readers to the marshlands. This is an incredibly atmospheric novel.
In a touching coming-of-age story and Southern murder mystery, meet "the marsh girl," Kya Clark. Kya has lived in extreme poverty and has been outcasted to live in the marshes throughout her entire life. Never attending school, Kya must learn to read and survive on her own, especially with a dysfunctional and broken family.
When the town's pretty boy and star Chase Andrews disappears – and is discovered dead near her home -Kya falls under public scrutiny with accusations from a town that never accepted her. Can Kya overcome a prejudiced society and the loneliness of its isolation? Will the jury find her guilty?
Atmospheric, heart-breaking, and suspenseful, you'll eat up this contemporary North Carolina novel. Just read Where The Crawdads Sing with an awareness that Owens is still under public scrutiny for a complicated past – one that partially resembles this storyline.
On our sister site, The Uncorked Librarian, travel across the South with more books like Where The Crawdads Sing and stir up a Blackberry Smash inspired by the story.
Or, watch more Southern movies based on books.

Read Where The Crawdads Sing: Amazon | Goodreads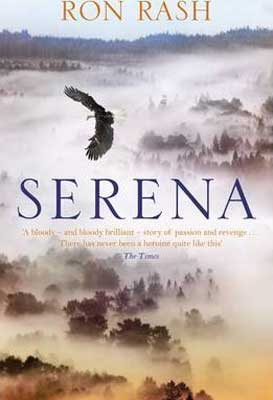 Born in South Carolina, Ron Rash is infamous for his books about North Carolina, South Carolina, and Appalachia.
Serena follows George and Serena Pemberton, newlyweds, looking to start a timber business in the late 1920s.
Serena is a strong and powerful woman, and unfortunately, she cannot have children. George has a child from an affair, and Serena sets out to kill her "son."

Read Serena: Amazon | Goodreads
More North Carolina Novels From Ron Rash:
Above The Waterfall by Ron Rash
The Cove by Ron Rash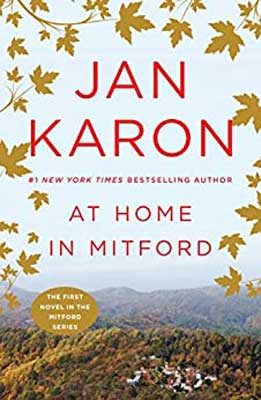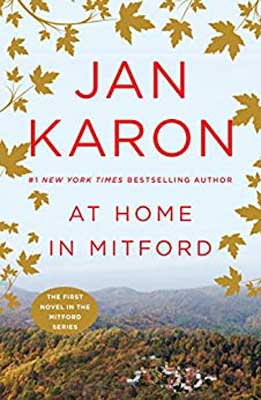 Raised on a farm near Lenoir, North Carolina, Jan Karon eventually settled in Blowing Rock, which is where her Mitford series is set.
Although technically a fictional town, you'll see a lot of Blowing Rock throughout this sleepy and charming Southern series.
At Home In Mitford is the first of fourteen books.
Enter the sincere world of Father Tim, a single rector looking for more. Father Tim's life slowly starts to fill up with a stray dog and feelings for his next-door neighbor.
Add in a bit of mystery and suspense with a jewel thief too.
While the Mitford series isn't necessarily our jam, Christian fiction lovers will find a lot here. These North Carolina books have a cult following of dedicated readers.
Plus, for books set in North Carolina that will take you to WNC's most popular towns and cities, this is it.

Read At Home In Mitford: Amazon | Goodreads
The Next Four Books Set In Blowing Rocking, NC (Mitford):
A Light In The Window by Jan Karon (Book 2)
These High Green Hills by Jan Karon (Book 3)
Out To Canaan by Jan Karon (Book 4)
New Song by Jan Karon (Book 5)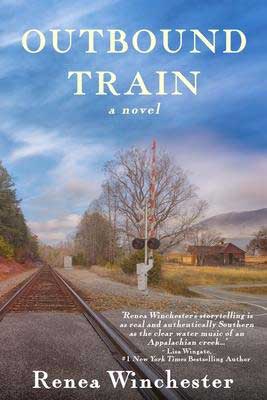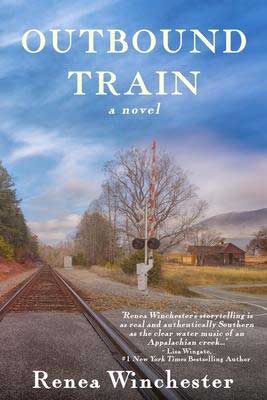 If you are looking for indie books about North Carolina, pick up Renea Winchester's Outbound Train. Renea is a fabulous author and giving person in our WNC community.
Set in the 1950s to 1970s in Bryson City, North Carolina – a city about one hour from Asheville – the novel begins with Barbara Parker's life forever changing one night on the ominous train tracks.
In the present day, Barbara's daughter Carole Anne is growing up trapped in the vicious cycle of small-town life filled with brutal poverty, abusive and corrupt men, and a judgmental society manipulating the status quo.
Can Carole Anne escape this destiny? Does anyone stand a chance at a better life?
In what reads like The Connors and even Empire Falls, readers learn about redemption and working-class struggles. Hard work isn't a guaranteed means to a better life.
In one of the most moving books on North Carolina life and growing up in Appalachia, watch as these women struggle to break free.
If you are traveling to Bryson City, find more history along the Road to Nowhere – just one of NC's many abandoned places.

Read Outbound Train: Amazon | Goodreads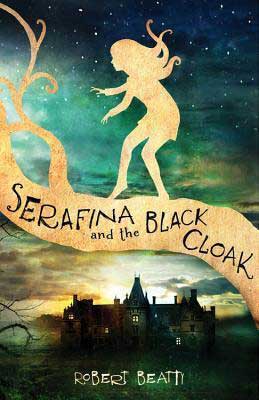 One of the most popular historical fiction books about North Carolina and Biltmore Estate for children, don't miss Serafina And The Black Cloak by Robert Beatty.
Serafina is a child secretly living in Biltmore's basement as her father works in maintenance for Biltmore.
When children start disappearing on the estate's grounds, Serafina and Braeden Vanderbilt decide to solve the mystery, heading deep into the forest.
While an elementary-school-aged read, Serafina And The Black Cloak is an enchanting fantasy book set in Asheville, North Carolina perfect for all ages.

Read Serafina And The Black Cloak: Amazon | Goodreads
More Books About Biltmore From Robert Beatty:
Book 2: Serafina And The Twist Staff by Robert Beatty
Novel 3: Serafina And The Splinter Heart by Robert Beatty
Book 4: Serafina And The Seven Stars by Robert Beatty
Best Nonfiction Books On North Carolina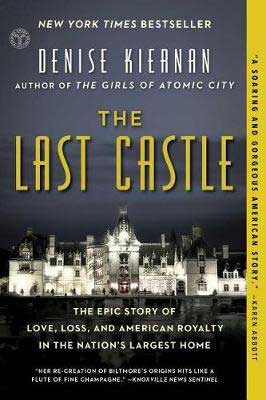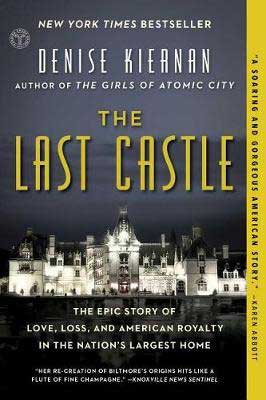 Biltmore is iconic in Asheville, and we always recommend touring the largest house in America at least once.
In fact, we are annual passholders and have a comprehensive guide to planning your Biltmore Estate visit.
If you are looking for the best nonfiction books about North Carolina and Biltmore Estate, start with The Last Castle by Denise Kiernan. This book will transform your visit.
The Last Castle describes Biltmore Estate coming to fruition. Readers discover the love story behind George and Edith Vanderbilt.
Learn more about Edith's role in politics and managing the estate as a woman. Champion the Vanderbilts' forestry legacy, and witness their progressive ideals during a more conservative time.
You'll also find more information about writers like F. Scott Fitzgerald, Thomas Wolfe, Henry James, and Edith Wharton.
The Vanderbilts essentially put Asheville on the map for the elite, leaving a legacy of occasional debt, community, and rich history.
Kiernan is an infamous local historian and writer. You might also know her from her Tennessee book, The Girls of Atomic City.

Read The Last Castle: Amazon | Goodreads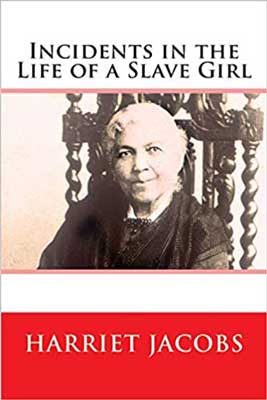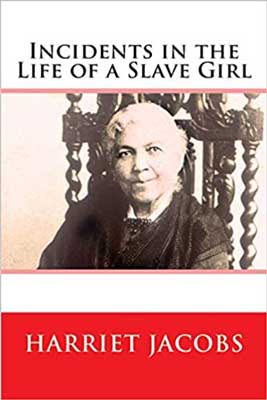 An autobiographical slave narrative and one of the harder-to-read books set in North Carolina, everyone should pick up Incidents In The Life Of A Slave Girl.
Although scholars debate whether or not the title is historical fiction, Harriet Jacobs writes her story under the name "Linda Brent."
Born into slavery in 1813, Jacobs chronicles her life as a slave, including physical and sexual abuse and her fight for identity.
From a female perspective, Jacobs emphasizes what it is like to be separated from your children as a slave. Please know that this NC book might be triggering for some.

Read Incidents In The Life Of A Slave Girl: Amazon | Goodreads
Best Books Set In North Carolina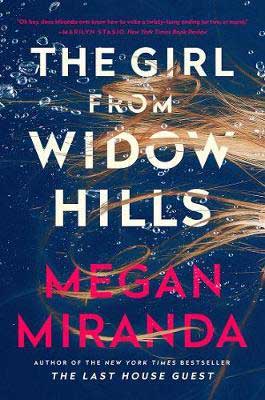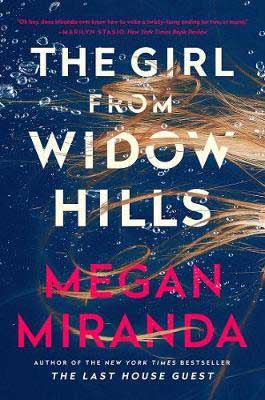 For newer books set in North Carolina and Kentucky, The Girl From Widow Hills by Megan Miranda is a mystery and thriller sure to leave you on the edge of your seat.
Olivia lives in North Carolina where she trying to overcome her troubled past and unwanted fame.
With the 20-year anniversary of her widely known sewer drain rescue, she wishes that everyone would just forget the incident and leave her alone.
Unfortunately, tripping over a body in her yard puts Olivia back in the scrutinizing public eye.
Now, Olivia is both a murder suspect and a victim. Someone is hunting her, and nothing is as it seems.
We loved the perfectly dropped breadcrumbs when trying to discover the whodunnit. This is one of the most suspenseful NC books on this reading list.
Plus, Megan Miranda is one of the fantastic and must-read authors living in NC.

Read The Girl From Widow Hills: Amazon | Goodreads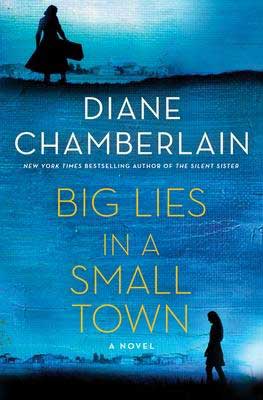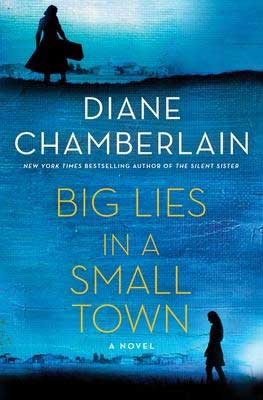 Chamberlain is a bestselling author with over 26+ published novels – many based in North Carolina.
Set in the small town of Edenton, North Carolina, readers follow the stories of Anna Dale in 1940 and Morgan Christopher in 2018.
Imprisoned in NC for a crime that she didn't commit, Morgan must serve a three-year sentence.
Tasked with painting an old post office mural, she discovers more of the town's secrets, especially since the mural artist, Anna Dale, mysteriously disappeared back in the 1940s.
For books about North Carolina living, learn more about the prejudices, racism, and sexism in the Tar Heel State.

Read Big Lies in a Small Town: Amazon | Goodreads
More Books That Take Place In North Carolina From Diane Chamberlain:
Necessary Lies by Diane Chamberlain
The Stolen Marriage by Diane Chamberlain
Summer's Child by Diane Chamberlain
Keeper Of The Light by Diane Chamberlain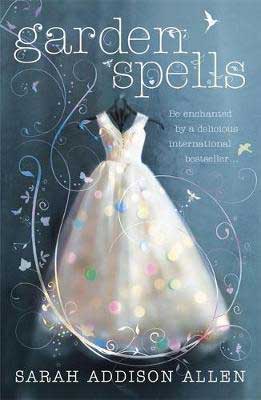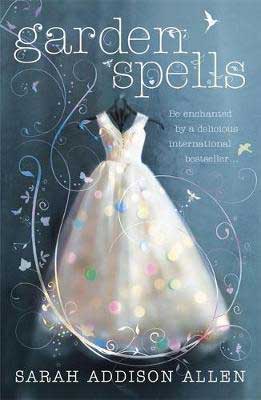 Sarah Addison Allen is a famous Asheville author who pairs magical realism with small-town life. Garden Spells is the first in her Waverly series, set in Bascom, North Carolina.
The Waverly family is a bit magical, known for their prophetic garden. Claire, as a caterer, prepares magical dishes.
Her life becomes more complicated when her sister returns home after years of abandoning her.
Spellbinding and magical, Garden Spells evokes all of that Southern charm. This is one of the most mesmerizing North Carolina books on this reading list.

Read Garden Spells: Amazon | Goodreads
More Books About NC From Sarah Addison Allen:
First Frost by Sarah Addison Allen (Book 2)
The Girl Who Chased The Moon by Sarah Addison Allen
The Sugar Queen by Sarah Addison Allen
The Peach Keeper by Sarah Addison Allen
We also loved her ghost and friendship story, Other Birds, one of the best books that takes place in South Carolina.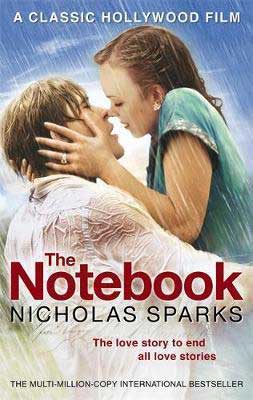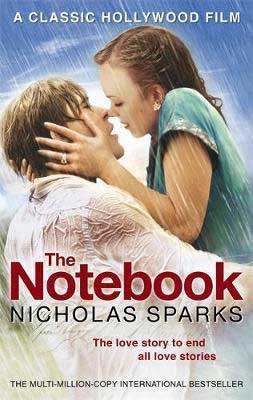 Nicholas Sparks probably writes the most books set in North Carolina as a local author.
In high school, we adored The Notebook, and we read many of Sparks' North Carolina novels into early adulthood.
Returning from World War 2, Noah Calhoun cannot stop thinking about his pre-war love, Allie Nelson.
Allie is engaged to Noah's antithesis, a socialite lawyer. Can Noah win over Allie?
The novel is told through a unique and surprising life event. Just know that Sparks' books are mostly fluff and similar to a Hallmark Christmas movie.
In more recent times, his public words and actions have been harmful toward the LGBT+ community. Like Owens (and J.K. Rowling), we suggest reading him with caution and awareness.
Many of his books, like A Walk To Remember, were made into movies and filmed in Wilmington, NC.

Read The Notebook: Amazon | Goodreads
More Novels Set In North Carolina From Author Nicholas Sparks:
Safe Haven by Nicholas Sparks (Southport, NC)
The Choice by Nicholas Sparks
A Bend In The Road by Nicholas Sparks (New Bern, NC)
A Walk To Remember by Nicholas Sparks (Beaufort, North Carolina)
Every Breath by Nicholas Sparks (Sunset Beach, North Carolina)
The Guardian by Nicholas Sparks (Swansboro, North Carolina)
True Believer by Nicholas Sparks (Boone Creek, North Carolina)
Nights in Rodanthe (Outer Banks, North Carolina)
Plus more!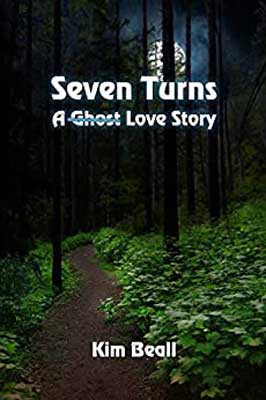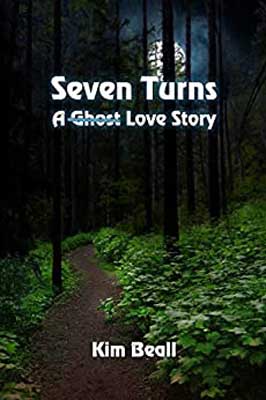 Indie author Kim Beall lives in North Carolina and created the fictional town of Woodley to resemble her home.
For those looking for books on North Carolina with a good ghost story and a haunted house, you'll enjoy Beall's Seven Turns.
Even though she has a bestselling novel published, Cally has a case of writer's block and a dwindling bank account.
Cally heads to a haunted bed and breakfast in a last attempt to write a sequel.
The ghosts at Vale House are thrilled to have a new tenant, even if Cally doesn't really believe they exist. Can Cally help the ghost of Vale House and save herself?

Read Seven Turns: Amazon | Goodreads
More Books Set In Fictional Woodley, NC
Moonlight And Moss by Kim Beall (Book 2)
Ghost Of A Chance by Kim Beall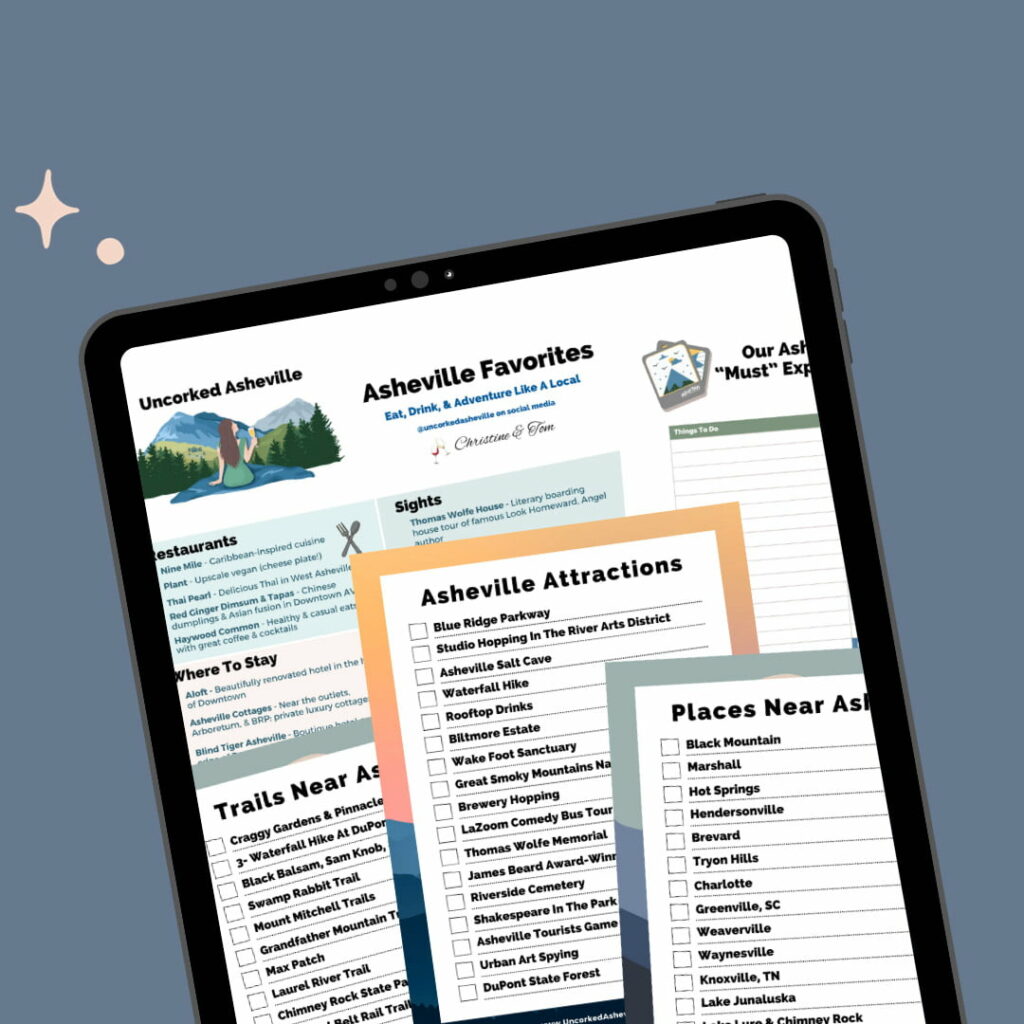 Never Miss Another Asheville Update
Experience Asheville like a local with our free attractions, dining, hiking, and day tripping guides. Get events, updates, and more straight to your inbox from Christine.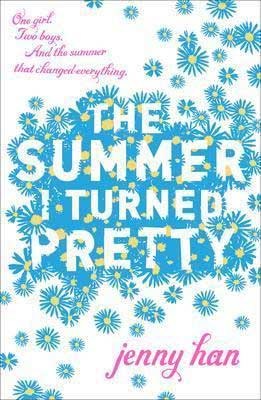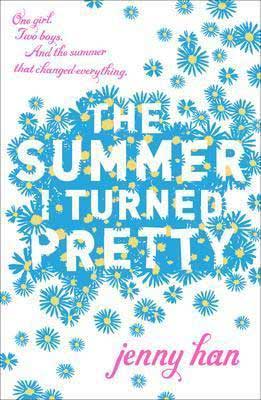 Like us, you might best know Han for the series To All The Boys I Love Before. Han also has a YA series filled with books set in North Carolina called Summer.
Well… the Summer series technically takes place in fictional Cousins Beach, which is said to be inspired by the Hamptons, Outer Banks, and Cape Cod.
However, the new TV series is also shot in Wilmington, NC – and we are fully riding out this one.
The Summer I Turned Pretty is the first book in the series, and we watch as Belly spends her summers at the beach house with Conrad and Jeremiah.
They have never really noticed her before, but she's always had her eyes on them. This summer is completely different as Belly feels confident with her crush.
Find teenage love and heartbreak in the perfect beachy YA North Carolina novel.

Read The Summer I Turned Pretty: Amazon | Goodreads
More In This North Carolina Coast-Like Series:
It's Not Summer Without You by Jenny Han (Book 2)
We Always Have Summer by Jenny Han (Book 3)
Grab your favorite movies and books on North Carolina here:
Save The Best NC Books For Later: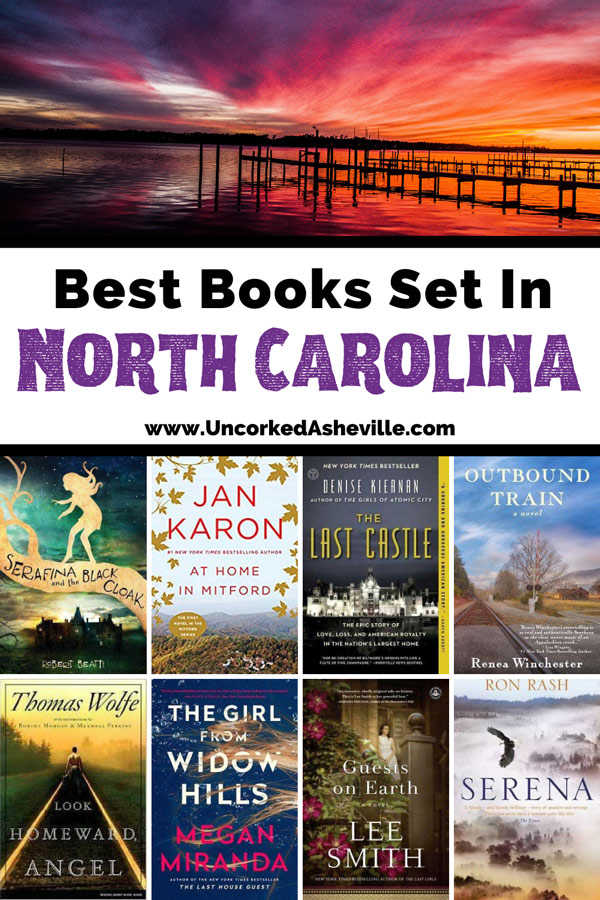 What other North Carolina books do you recommend?
There are so many great books set in North Carolina. Which ones have you read and loved? Which nonfiction books about North Carolina have taught you more? Let us know in the comments.
Before you go…
If you are looking for books set in all 50 states, don't miss our sister site, The Uncorked Librarian's 50 States Reading List.
And, if you enjoy local stories, be sure to check out our article featuring North Carolina's urban legends, folktales, and cryptids. Who doesn't love Bigfoot, mermaids, and beasts…
Related Articles: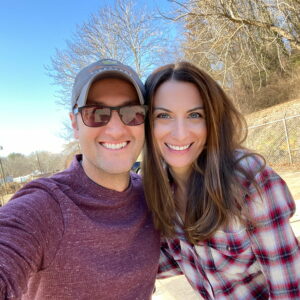 Christine (pronouns: she/her) is the owner and lead writer of Uncorked Asheville. After falling in love with those gorgeous Blue Ridge Mountains, Christine and her husband Tom decided to call Asheville, North Carolina home. When her pointy Italian nose isn't stuck in a book, Christine is adopting all of the kitties, getting lost in the forest, and drinking an ESB. She has a BA in English and History from Smith College, her MLIS from USF-Tampa, and is a former U.S. Fulbright Scholar - Indonesia. Christine also owns The Uncorked Librarian LLC with books and movies to inspire travel.