18 Delicious Downtown Asheville Restaurants – From Locals
Dine at the best restaurants in Downtown Asheville, NC — from locals. Find Downtown Asheville restaurants with a variety of cuisines, casual and fancy.
Asheville is full of delicious places to eat in each of its unique neighborhoods, including areas like Downtown, West and North Asheville, RAD, and Biltmore Village.
If you are parking your car in the historic center and heart of it all, what are the best restaurants in Downtown Asheville that we frequent and love as locals? At times, it can be difficult to choose.
Uncover favorite places to eat in Downtown Asheville like bubbly rooftop brunch at The Social Lounge and steaming ramen noodles from Itto Ramen Bar & Tapas.
Jerusalem Garden Cafe is a stellar Downtown Asheville restaurant for Middle Eastern and Mediterranean cuisine. For an infamous Indian restaurant in Downtown Asheville, Chai Pani is a must.
See which Downtown Asheville restaurants make special occasions magical and the most romantic spots for couples. Dessert and chocolate included.
We will also include places for food in Downtown Asheville that are perfect for the entire family and won't all break the piggy bank. Best burger? Dive Bar? We got you. Pizza? Dumplings? We got that too.
Lastly, please know that this article treats "Downtown Asheville" as the walkable area tucked into the Grove Arcade, county services buildings/Pack Square, area before Lexington turns into Merrimon Ave., and central parts of Lexington/Biltmore Ave. Let's get started!
You may also enjoy our guide to Asheville's overall most memorable restaurants.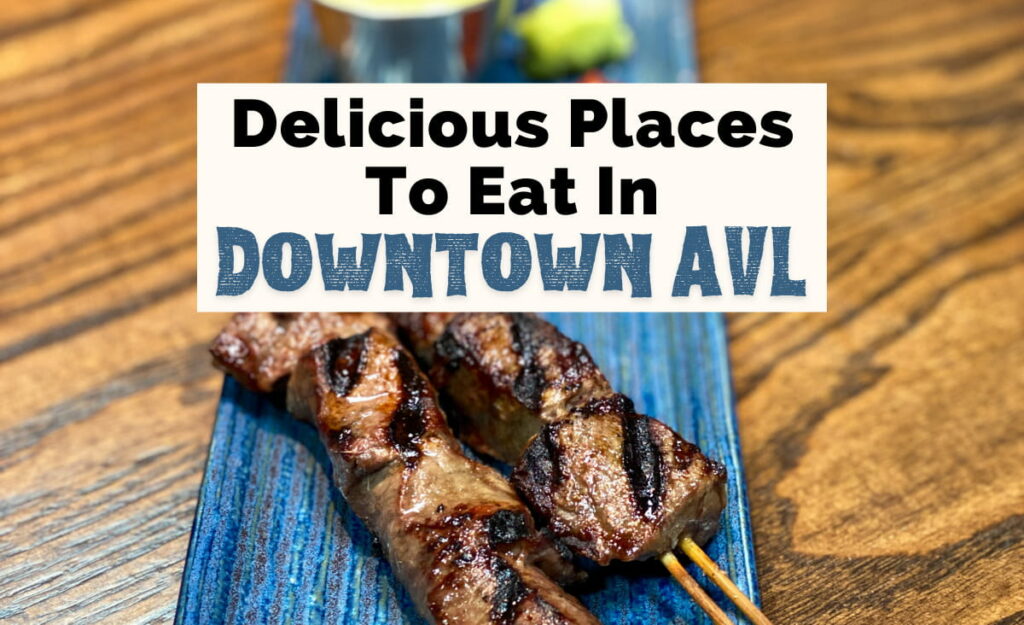 This post may contain affiliate links that earn us a commission at no extra cost to you. If you love these guides, support Uncorked Asheville here.
18 Not-To-Miss Downtown Asheville Restaurants
1. Social Lounge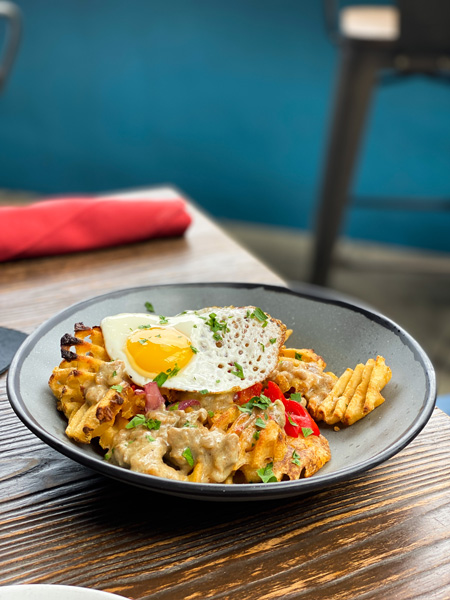 Where can you get the freshest ingredients with a fabulous yet cozy rooftop view? The Social Lounge is one of the best Downtown Asheville restaurants for weekend brunch.
Select from a delicious Southern menu, including vegan, vegetarian, and gluten-free options.
Their hearty breakfast menu features salads, vegan lox, shrimp and grits, and breakfast bowls paired with seasonal cocktails that will cure any weekend hangover.
On the sweeter side, order a Monte Cristo or French toast, complete with a la carte sides like fresh fruits, gluten-free bagels, and maple onion waffle fries.
Because Social Lounge is part of Strada — one of the most popular Italian restaurants in downtown Asheville — find a shared dinner menu.
You'll definitely want to make advanced reservations here and know that Social Lounge is also a great Downtown Asheville late-night bar option.
The Social Lounge | 29 Broadway St, Asheville, NC 28801
2. Jerusalem Garden Cafe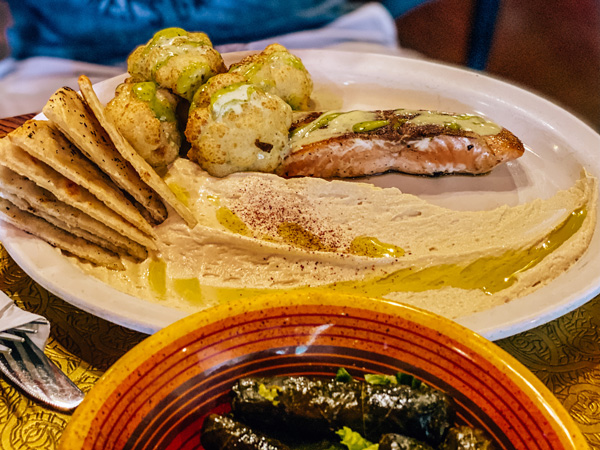 One of our personal favorite places to eat in Downtown Asheville, Jerusalem Garden Cafe is another delicious restaurant for weekend brunch, lunch, or dinner.
Take a trip to Jerusalem with some of the most delicious Mediterranean and Middle Eastern food in Downtown Asheville.
If you visit on a weekday, we find that Jerusalem Garden Cafe is perfect for lunch — and you don't always need reservations.
Enter a vibrant yet serene restaurant filled with brilliantly colored lights as you sit on comfy cushioned chairs. If it's the weekend, celebrate with mimosas.
On a weekday, think falafels, meat and seafood dishes, gyros, and grape leaves. You'll encounter many fragrant spices, but Jerusalem Garden Cafe's food isn't too spicy.
The most unique Downtown Asheville restaurant, watch bellydancing on Friday and Saturday nights.
Jerusalem Garden Cafe | 78 Patton Ave, Asheville, NC 28801
3. Itto Ramen Bar & Tapas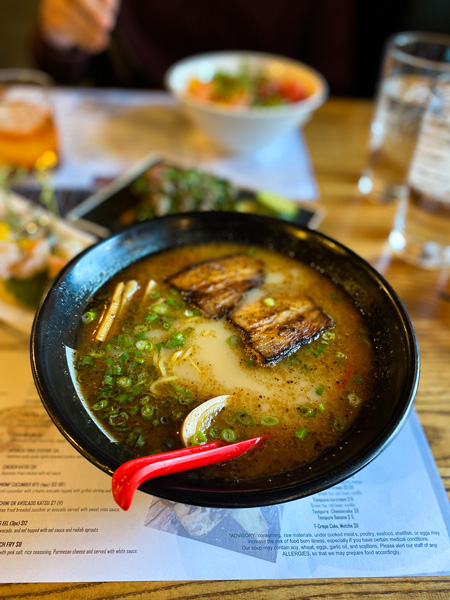 On a chilly day (it will snow in Asheville), steaming hot bowls of soup beckon to us. For a delicious ramen restaurant in Downtown Asheville, you cannot go wrong with Itto Ramen Bar & Tapas.
With three locations across the city, this is your go-to for Asian food. Along with Itto's famous ramen bowls, start with a delicious Japanese-inspired cocktail and tapas.
Think cocktail flavors like pomegranate, lavender, cherry blossom, and hibiscus flower.
With such a large array of tapas, Itto Ramen Bar & Tapas is a great choice for sharing food in Downtown Asheville — whether with friends or family.
It's pretty impossible not to over-order when there are mango shrimp skewers, beef teriyaki, and poke on the menu. Wings, buns, oysters, and onion rings are just a few more small-plate menu items.
Then, there's the ramen. Expect a large bowl of soup with meats, eggs, and noodles. The black garlic oil is a must.
Itto labels menu items as vegan, vegetarian, and gluten-free.
Itto Ramen Bar & Tapas | Downtown Location – 3 Biltmore Ave, Ashville, NC 28801
4. Laughing Seed Cafe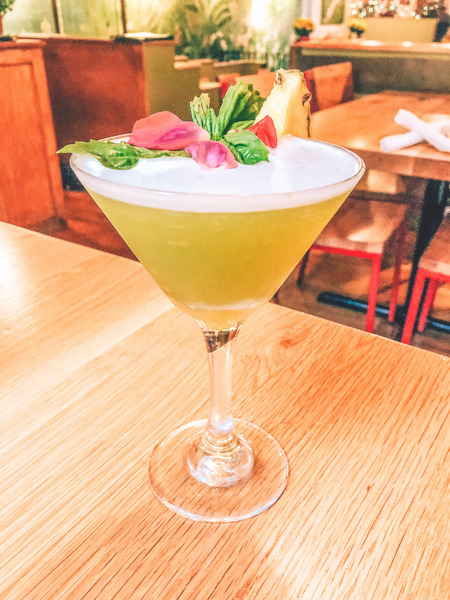 While Plant is the best vegan restaurant in North AVL, Laughing Seed Cafe serves up fantastic vegan and vegetarian food in Downtown Asheville.
We've spent Valentine's Day here – heart-shaped veggie burgers included – and enjoy Laughing Seed for both a casual lunch and dinner, especially since we have food intolerances.
While we haven't always needed reservations to get a table at Laughing Seed for lunch, we'd suggest making them for dinner.
Laughing Seed Cafe serves up no-frills but delicious vegan and veggie sandwiches, bowls, and salads. Selections are usually seasonal, and you'll also find pizza with a gluten-free dough option.
Order a smoothie or tropical cocktail along with juice and kombucha. The ambiance incorporates a casual but sweet cafe style with outdoor patio seating.
If you are looking for more vegan and vegetarian Downtown Asheville restaurants, you also cannot go wrong with Rosetta's Kitchen.
Rosetta's features vegan soul food and is a bit more laid-back.
Read more about eating lactose and dairy-free in Asheville.
Laughing Seed Cafe | 40 Wall St, Asheville, NC 28801
5. Noble Cider*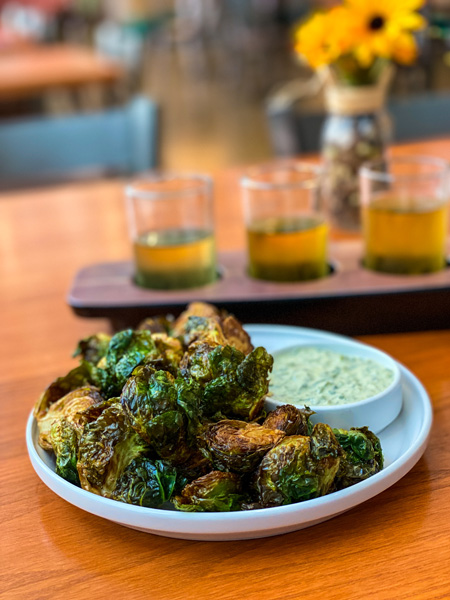 *Please know that their on-site kitchen is currently on hold, but they have Casual Eats from Red Fiddle Vittles.
For Sunday brunch in downtown Asheville as well as one of the best gluten-free options for food and drinks (keep reading for Posana), Noble Cider is a must.
Asheville is full of delicious cideries, and Noble is pretty famous — even across the world. What most people don't know, though, is that they have a fabulous brunch, lunch, and dinner.
Since my husband has Celiac Disease, we are extra careful about gluten.
Noble Cider's menu has many delicious gluten-free handhelds and small plates, and of course, cider is naturally gluten-free (just watch for extra additions, of course).
For brunch, Noble features mimosa flights, eggs, French toast, and biscuits & gravy.
For lunch and dinner, choose from charcuterie boards, chicken poppers, fried green tomatoes, burgers, sandwiches, and Brussels sprouts.
Order a cider flight to try a little bit of everything Noble produces. Just know that Noble Cider tends to be closed on Mondays and Tuesdays.
Noble Downtown Cider & Mead Taproom | 49 Rankin Avenue, Asheville, NC 28801
6. Chai Pani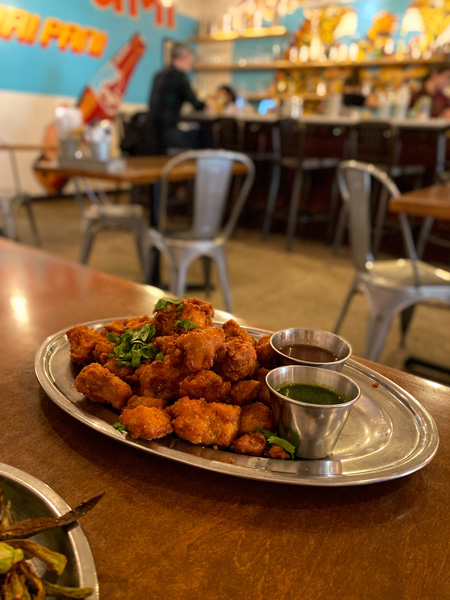 Downtown Asheville restaurants don't get any more illustrious than Chai Pani. In fact, Samantha Brown dropped by for her show, Best Places To Love.
Plus, The New York Times, GQ Magazine, and New York Magazine have all featured this Downtown Asheville restaurant, which serves up the best Indian cuisine in town.
Why is Chai Pani so famous?
Well, let's start with the kitchen: Chef Meherwan Irani is a five-time James Beard-nominated chef. His Indian street food is mouthwatering, flavorful, and unique.
Be sure to order okra fries and chicken pakoras. The corn bhel and bhel puri make for mouthwatering sharable plates. Plus, the Indian-spiced cocktails are divine.
This isn't a fancy or expensive spot for food in Downtown Asheville either.
Chai Pani is actually rather unassuming, on the lower end of pricing, and they don't take reservations — which means diners don't have to plan in advance.
Just try to arrive here on non-peak times and in lower traveler seasons to avoid lines around the block. Still, if you have to wait, Chai Pani's food is worth it.
Chai Pani has gluten-free and vegan-friendly options, and as a family with Ulcerative Colitis and Celiac Disease, we find their menu food intolerance-friendly with less spicy options.
For more famous and best restaurants in Downtown Asheville, Anthony Bourdain and Gordon Ramsey dined at Cúrate. Think Spanish tapas and sherry.
Chai Pani | 22 Battery Park Avenue, Asheville, NC 28801 | (828) 254-4003
7. Rankin Vault Cocktail Lounge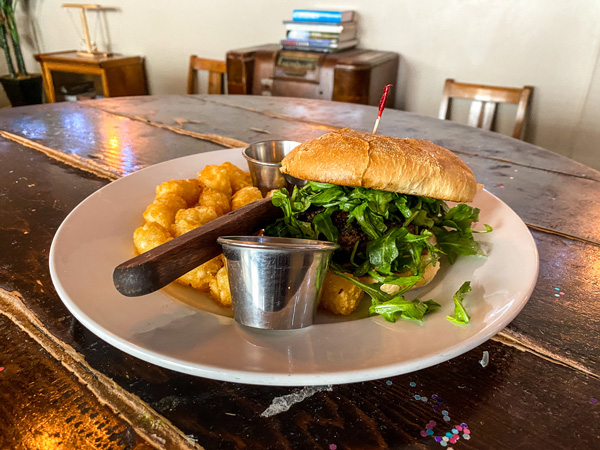 If you know us from our other "best of" restaurants articles, someone will always do a double-take at our suggestions for Apollo Flame (the best subs in town) and now, I am sure, Rankin Vault Cocktail Lounge.
We aim to be different than other travel sites with cuisine and vibes for all types of foodies — with both tourist and lesser-known spots. That includes dives, which we personally love.
You'd eat at Rankin if you wish to relax with a local brew and friends. It's chill AF.
For more of a dive bar, casual, and even local feel, Rankin Vault Cocktail Lounge is the best burger restaurant in downtown Asheville. (Outside of Downtown, The Malvern is #1 for us.)
In fact, they've won "best burger" for 5+ years with their signature "Rankin Vault Burger."
Rankin features creative cocktails including an "Ashevillian Love Affair," boozy lemonade and tea, and margaritas.
Along with their famous burgers and hot dogs, the Rankin Vault serves up sandwiches, bar food like chili, tater tots, and nachos, and fresh salads.
Rankin Vault does not currently have gluten-free hamburger buns.
Of course, you also cannot go wrong with Downtown Asheville's Farm Burger either. Rankin just has more character.
Rankin Vault Cocktail Lounge | 7 Rankin Ave, Asheville, NC 28801
8. Ukiah Japanese Smokehouse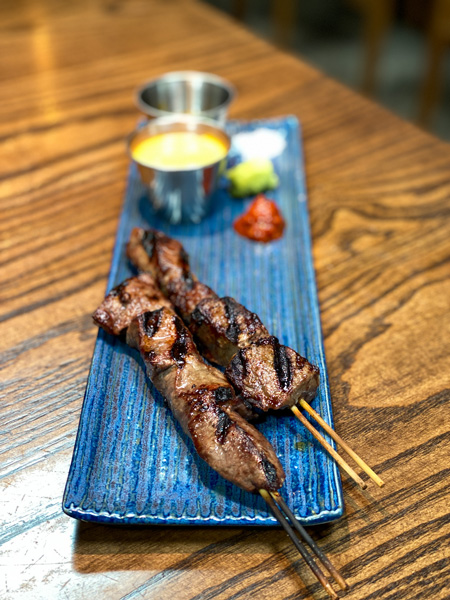 One of the best new places to eat in Downtown Asheville, Ukiah serves up a unique blend of Japanese street food with an American BBQ twist.
The food is utterly delicious in a gorgeous setting, complete with an outdoor stone fireplace that greets patio diners.
Although not quite a sushi restaurant, Ukiah Japanese Smokehouse has a raw section on their menu where they mix up sushi-grade fish and oysters.
Their menu also showcases shrimp cocktail, different varieties of dumplings and buns, ribs, and meat skewers. Find ramen, a la carte plates of veggies, and of course, cocktails and dessert.
Ukiah is a food-transforms-into-art fine dining experience that you won't soon forget.
Like Itto, Ukiah is one of the Downtown Asheville restaurants perfect for sharing multiple small plates with friends and family.
You may not always need reservations for lunch, but for dinner, we highly recommend them.
Ukiah Japanese Smokehouse | 121 Biltmore Ave, Asheville, NC 28801
9. Asheville Pizza & Brewing Company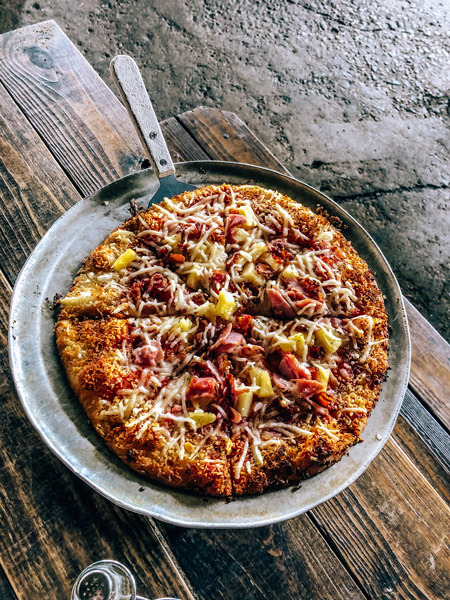 Looking for pizza in downtown Asheville? Our personal favorite is Asheville Pizza & Brewing Company — and they have multiple locations across the city.
Head to Coxe Ave. for delicious pizza, sandwiches, chicken wings, and a bar grub food menu. Vegan and gluten-free options pizza included.
Just like the name, Asheville Brewing brews their own beer, and you know Asheville is famous for its craft beer scene.
We think they are especially great at brewing rich stouts, funky IPAS, and porters. If you are exhausted, Asheville Pizza & Brewing is a great takeout or delivery option too.
Asheville Brewing is also one of the best places to eat in downtown Asheville for the entire family. Know that the North Asheville location also has a small arcade and movie theater.
Explore even more family-friendly restaurants in Asheville — as written by our good friend and favorite mom blogger, Tori.
Asheville Brewing | Downtown Asheville Location – 77 Coxe Avenue, Asheville, NC 28801
10. Wicked Weed BrewPub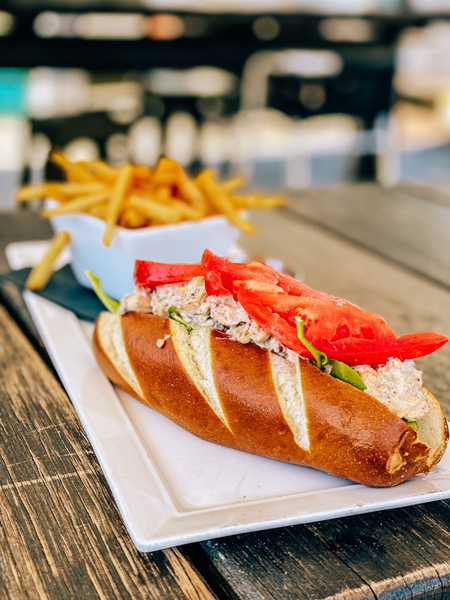 If you are visiting Asheville for the beer, there are tons of breweries that serve food or have rotating food trucks including Wicked Weed, Bharmari, and Catawba.
Although a traveler hot spot, Wicked Weed is the best of all worlds for lighter fare, healthy (and unhealthy) snacks, and even larger entrées. It's a stellar Downtown Asheville brewpub.
Think hummus with veggies, burgers, a large selection of classic sandwiches, salads, and wings. After 5 PM, find additions like mussels, steaks, and pork chops.
It's not the largest food menu in Asheville, but you'll still find something for everyone.
Wicked Weed's beer is some of the best in town, and it's pretty hard to choose just one brew that you want to drink.
They specialize in West Coast-style hoppy beers, Belgians, and barrel-aged sours.
In fact, Funkatorium in South Slope is dedicated to showcasing Wicked Weed's sour beers. Wicked Weed also rotates its seasonal brews.
Wicked Weed is a dog-friendly brewery in Asheville – but your pooches must stay outside on the patio.
Wicked Weed BrewPub | 91 Biltmore Ave, Asheville, NC 28801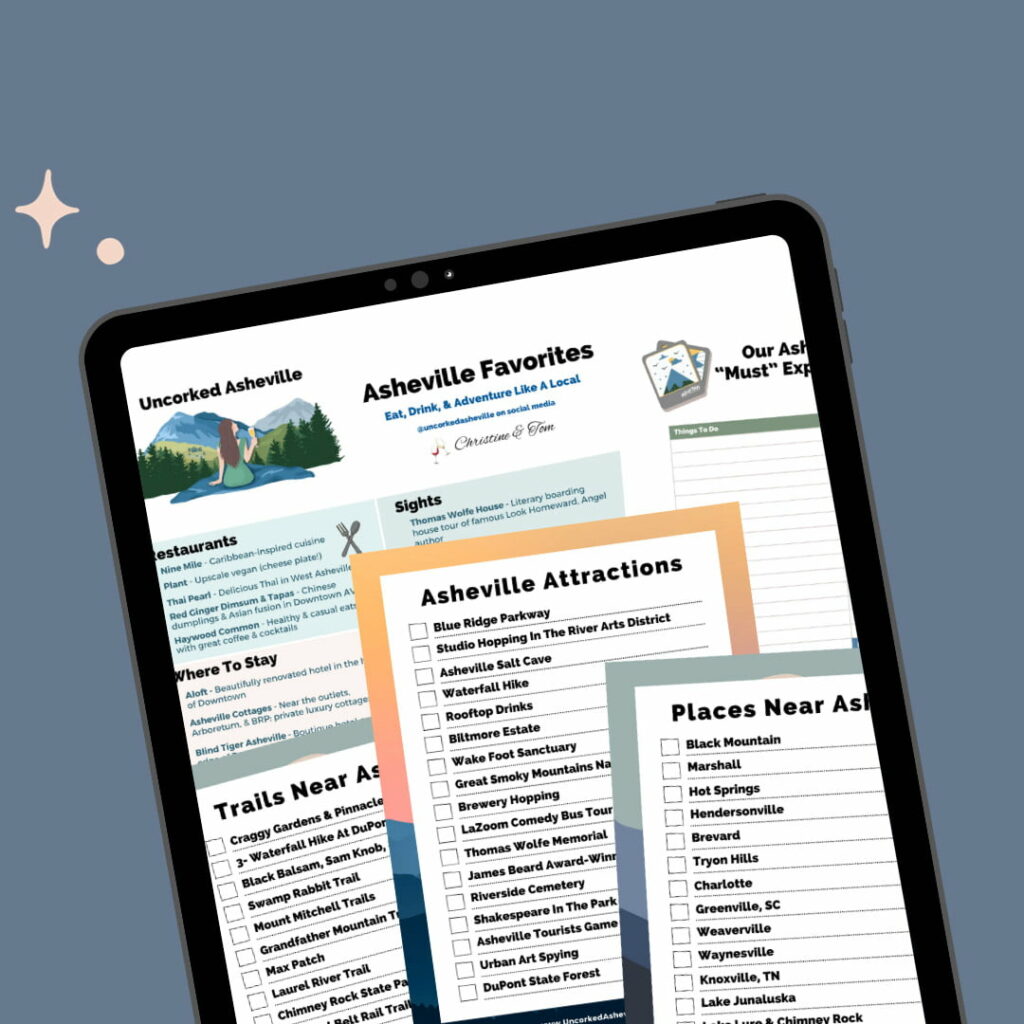 Never Miss Another Asheville Update
Experience Asheville like a local with our free attractions, dining, hiking, and day tripping guides. Get events, updates, and more straight to your inbox from Christine.
11. The Market Place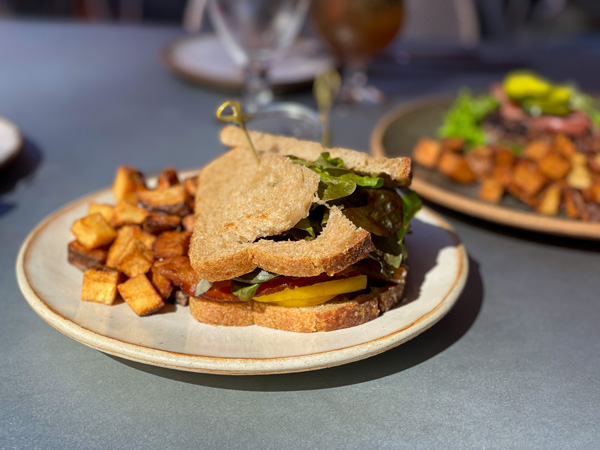 For brunch in Downtown Asheville, The Market Place is perfect if you wish to sit outside and people watch. Picture a cozy European-like cafe setting.
Inside, find a fancier and classier ambiance, perfect for celebrations or dressing up.
Whether you are dining here for a romantic evening out or craving brunch, we highly suggest making reservations, especially since this is a prime location — everyone walks by Wall Street.
What type of food can you expect?
For Downtown Asheville restaurants, The Market Place specializes in farm-to-table American cuisine. They strive for healthier meals with locally sourced produce.
On The Market Place's brunch menu, choose from sparkling cocktails, eggs benedict, chicken sandwiches, burgers, and shrimp & grits. They also serve up French toast and omelets.
For dinner, The Market Place is all about the meats: pork chops, lamb, quail, and steak. Select from pasta, salads, and seafood too.
The Market Place isn't necessarily the best spot if you are gluten-free or lactose-intolerant, but they can make modifications.
Across the street, head to whimsical Trade and Lore for your coffee fix.
The Market Place | 20 Wall St, Asheville, NC 28801
12. Red Ginger Dimsum & Tapas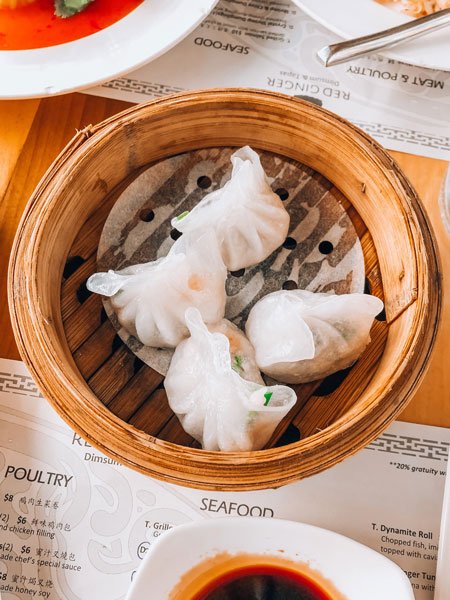 We don't know about you, but nothing beats pairing your Asheville beer adventures with Chinese dumplings.
Similar to Itto and less expensive than Ukiah, Red Ginger boasts of a sharable menu filled with Asian tapas.
Think basket upon basket of steamed shrimp and pork dumplings.
Red Ginger Dimsum & Tapas suggests that you order two to three dishes per two people, and they label their menu with vegetarian and gluten-free items.
Along with their namesake dumplings, select from sushi, fried rice, soups, Chinese pancakes, buns, skewers, seafood, and noodle dishes.
Plus, this is another Downtown Asheville restaurant where you can usually get a table without a wait.
For food in downtown Asheville, you'll never be at a loss since Red Ginger is in the same area as Jerusalem Garden Cafe, Tupelo Honey, S&W Market, and Mayfels.
Red Ginger Dimsum & Tapas | 82 Patton Ave Suite 100, Asheville, NC 28801
13. Isa's French Bistro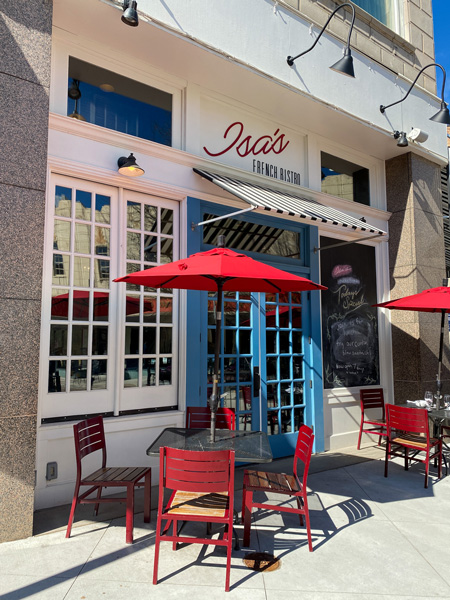 One of the most iconic restaurants in Downtown Asheville, Isa's is part of the Haywood Park Hotel – a central place to stay in AVL. Just look for the signature blue doors with red umbrellas.
Isa's is perfect for a charming breakfast or brunch in Downtown Asheville, although we usually head here for lunch.
Know that Isa's is elegant fine dining yet also casual and not pretentious. You can find pricier menu items or budget for less with handhelds, soups, and salads — pre-dinner.
If you go for breakfast or brunch, Isa's has your typical eggs, hash, and pancake breakfast served with their signature Bloody Mary's.
For lunch, find classic sandwiches like a French dip or burger. Or, enjoy something more expensive like scallops or duck entrées.
Dinner grows much more robust with options including lamb, salmon, and steak dishes.
If you can, grab a table outside on a gorgeous day and people watch as the hustle and bustle of DT passes by you.
Isa's French Bistro | 1 Battery Park Ave, Asheville, NC 28801
14. Bouchon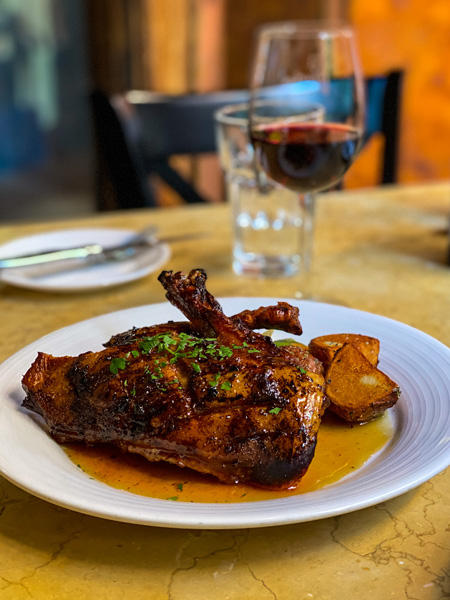 When we visited France, it's no secret that French cuisine isn't the best if you have lactose or gluten intolerances.
However, we were happily able to find a few meals on Bouchon's menu (expect limitations, though).
Bouchon is your go-to French restaurant in Downtown Asheville, and a few of our readers make dinner at Bouchon part of their annual tradition.
This restaurant is romantic, dimly lit, and will transport you right out of the city and into France, especially with its French wine and flavors.
Bouchon's menu showcases French comfort food, an impressive wine selection, and cocktails poured with a generous hand. What more could you ask for?
They also feature delicious duck, steak, beef, chicken, and seafood entrées. Think Boeuf Bourguignon with their famous French fries.
Bouchon takes walk-ins as well as accepts reservations, although we do suggest making advanced reservations if you can.
Bouchon | 62 N Lexington Ave, Asheville, NC 28801
15. Limones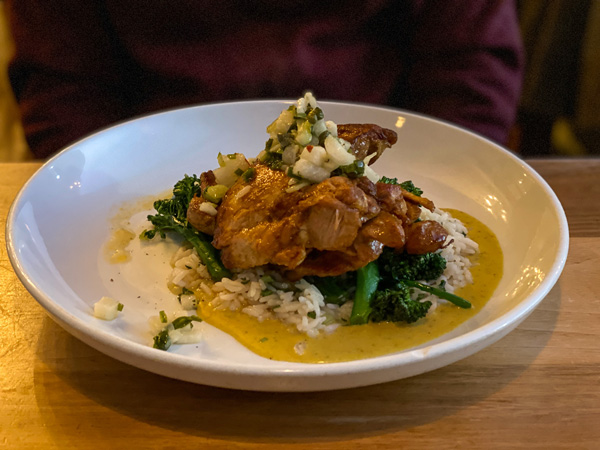 Limones is one of the best restaurants in Downtown Asheville for couples; it's both charming and romantic. You will want to make advanced reservations here to ensure a table.
We've been fortunate to sit tucked into one of the quaint window seats, and we fell in love with the ambiance. Imagine dim chandelier lighting in a historic building with mirrors and art.
Plus, with two separated and smaller rooms along with a cozy bar, enjoy intimate conversations with friends and partners.
In the kitchen, find Chef Hugo Ramirez. He is a Mexico City native, moving to Asheville from San Francisco.
Chef Ramirez's food is simple yet unique, featuring Mexican and French-influenced Californian cuisine.
Order a famous margarita to start — the selection is quite extensive. Pair your drink with a starter including fresh ceviche — ours was mixed with dragon fruit — or lobster nachos.
Next, choose from entrées such as BBQ fish, ramen short ribs, scallops, and enchiladas with vegan cheese.
If you aren't already stuffed, for dessert, Limones features Mexican-inspired treats such as churros or a Tres Leches cake.
Of course, Limones provides a delicious cocktail list, Spanish dessert wines, and Mexican coffee.
Explore even more romantic restaurants across Asheville like Limones.
Limones | 15 Eagle St, Asheville, NC 28801
16. Posana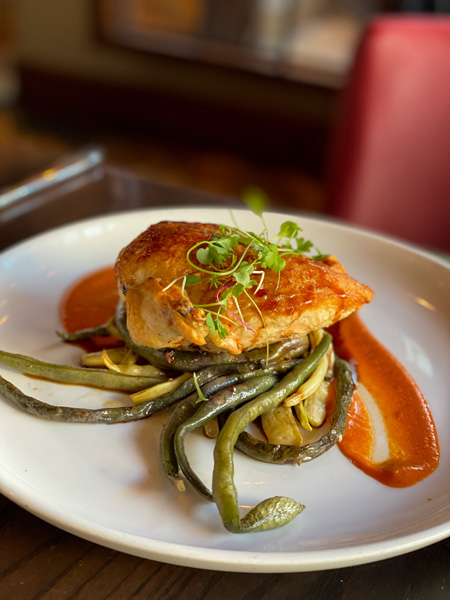 For a gluten-free Downtown Asheville restaurant, Posana is a must. They are one of the only places in Asheville with a dedicated gluten-free kitchen (BimBeriBon has a dedicated gf bakery).
Situated across from Park Square, Posana features contemporary American cuisine with a fresh and locally sourced menu.
For dinner, start with a variety of fresh salads, beets, hush puppies, octopus, gnocchi, and bread with spreads.
Then, select from mains like fried tofu, chicken, seafood, and steak. Enjoy a lamb rack accompanied with veggies.
Desserts might include a flourless torte, Tres Leches cake, or delicious seasonal pie.
It's best to make reservations as Posana is one of the consistently busy restaurants in Downtown Asheville.
Posana | 1 Biltmore Ave, Asheville, NC 28801
17. Asheville Chocolate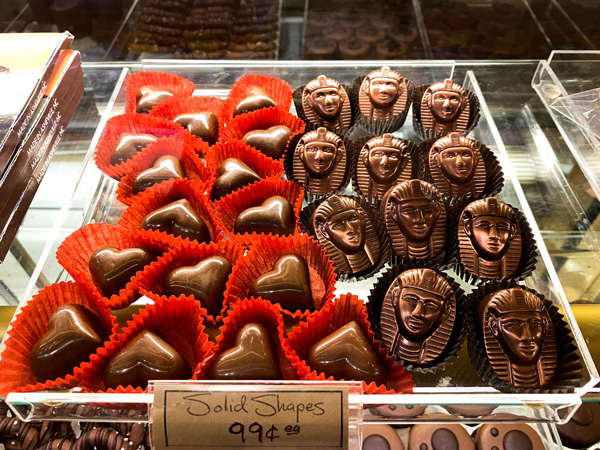 Asheville has no shortage of chocolate shops, and for romantic things to do around the city, we suggest dropping in one.
Infamous French Broad Chocolate Lounge and Asheville Chocolate are two of the best Downtown Asheville restaurants for truffles and hot chocolate.
"Get chocolate sauced" at Asheville Chocolate with handcrafted truffles, decadent chocolate bars, and gelato.
To drink, Asheville Chocolate serves local tea, coffee, and hot chocolate along with affogatos and mochas with homemade ganache.
Encounter a few vegan and gluten-free options here – and definitely ask what they can modify for you.
Asheville Chocolate's cozy downtown cafe is filled with artwork by Benjamin Walls – and his wine bar and gallery are just down the street.
If you love Asheville Chocolate's gelato, explore even more tempting ice cream shops.
More great places for coffee in Downtown Asheville include The Rhu, French Broad Chocolate, Old Europe Pastries, High Five, and, of course, that double-decker red bus, Double D's.
Asheville Chocolate | 25 Broadway Street, Asheville, NC 28801
18. Crave Dessert Bar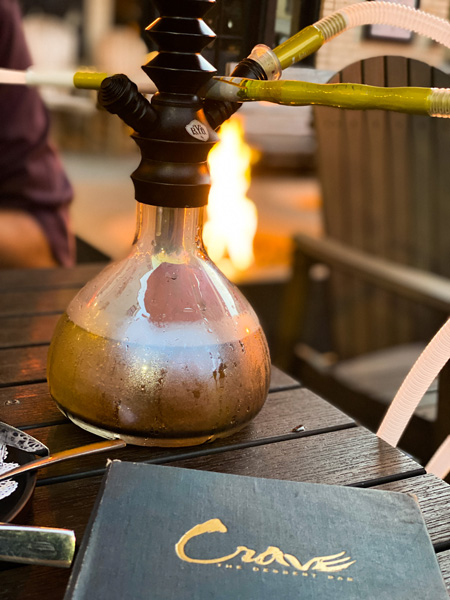 Along with chocolate, Crave Dessert Bar is one of the best restaurants in Downtown Asheville for dessert, after-dinner drinks, and hookah.
Order a Beauty & The Beast-style jar over a smoky Old Fashioned.
Or, enjoy that oh-so-bad-for-you but deliciously flavored hookah. Crave is a treat yourself kind of downtown Asheville restaurant.
While not the best spot for vegan and gluten-free desserts, Crave Dessert Bar has a few options.
Plus, there is always liquid dessert in the form of sugary and classy cocktails.
Unlike many of the Downtown Asheville restaurants on this list, Crave Dessert Bar stays open until midnight.
They also serve food including snacks, sandwiches, and flatbreads. Sit under the stars on their outdoor patio as you people-watch.
If Crave sounds delicious, read more about all of Asheville's stellar dessert cafes.
Crave Dessert Bar | 41 N Lexington Ave Suite #100, Asheville, NC 28801
More of the best restaurants in Downtown Asheville, NC:
Old Europe Pastries
Buxton Hall BBQ
Benne On Eagle
Biscuit Head
Zambra
Yum Poke Spot
Looking for a gorgeous hotel in Downtown Asheville?
See our Top Places To Stay in Asheville.

Don't miss out on these Asheville properties on Booking.com, too.
Save your favorite places to eat in downtown Asheville for later: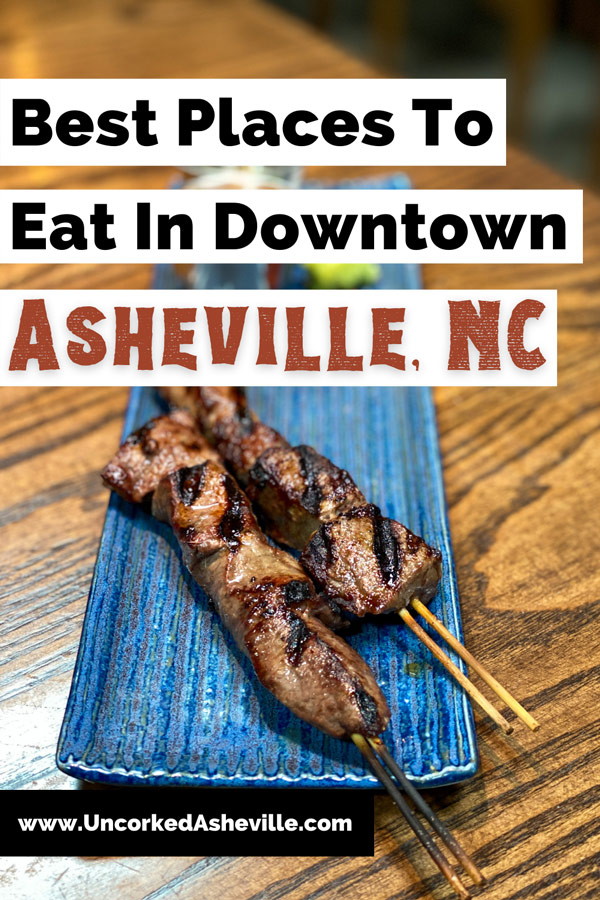 What restaurants in downtown Asheville do you love?
What is your favorite Downtown Asheville restaurant for breakfast, brunch, lunch, and dinner?
Where do you love to get burgers and pizza in Downtown Asheville? Let us know in the comments.
P.S. Many of these restaurants are near Biltmore Estate, perfect after a day of visiting the home, strolling the gardens, and wine tasting.
You May Also Enjoy:
Asheville By Neighborhood
West Asheville Restaurants
River Arts District Restaurants
North Asheville Dining Guide
Restaurants In Biltmore Village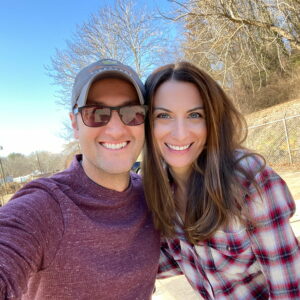 Christine (pronouns: she/her) is the owner and lead writer of Uncorked Asheville. After falling in love with those gorgeous Blue Ridge Mountains, Christine and her husband Tom decided to call Asheville, North Carolina home. When her pointy Italian nose isn't stuck in a book, Christine is adopting all of the kitties, getting lost in the forest, and drinking an ESB. She has a BA in English and History from Smith College, her MLIS from USF-Tampa, and is a former U.S. Fulbright Scholar - Indonesia. Christine also owns The Uncorked Librarian LLC with books and movies to inspire travel.