8 Must-Read Books Set In Asheville, NC
Explore books set in Asheville to inspire your North Carolina vacation, and find the best books about Biltmore Estate to teach you more.
Having lived and traveled all over the world, we love reading books set in a location to better understand a destination's history, culture, and vibe. Plus, who doesn't enjoy supporting local authors or seeing their home in a story?
Books set in Asheville, NC are especially memorable. They tend to transport readers back to the Gilded Age of Biltmore Estate and paint vivid imagery of the misty Blue Ridge Mountains. Plus, meet a hometown boy with big dreams, a playful imagination, and, well, the desire to capture the town's dirty laundry on those infamous pages.
So, what books should you read before visiting Asheville, NC? Below, explore the most recommended books about Asheville, Biltmore, and North Carolina. Locals will appreciate this list too. Let's get started!
Read more books set across North Carolina.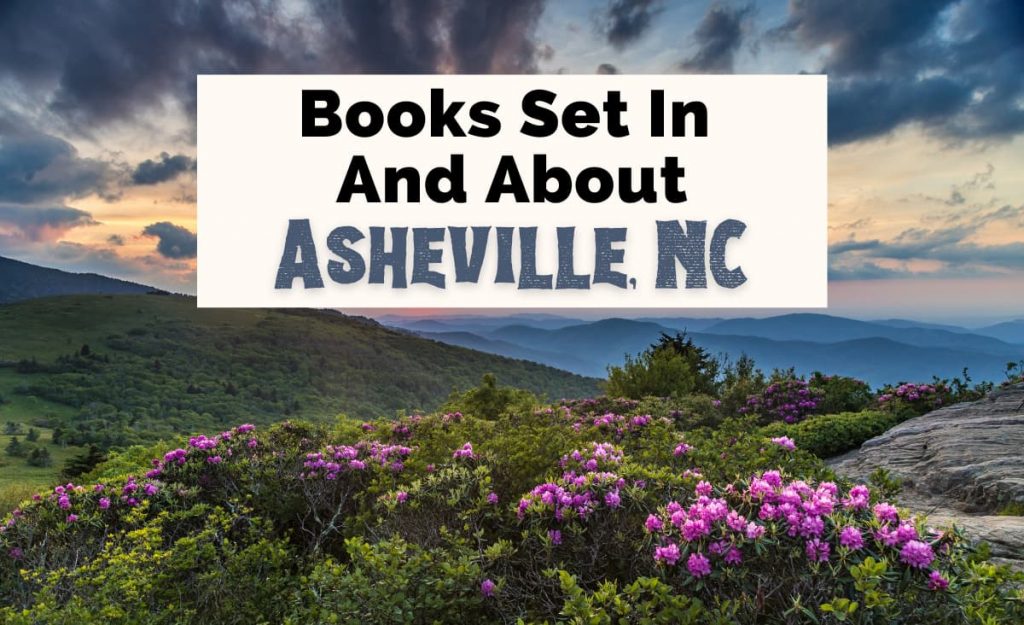 This post may contain affiliate links that earn us a commission at no extra cost to you. If you love these guides, support Uncorked Asheville here.
Best Books Set In Asheville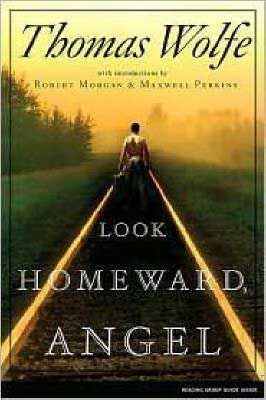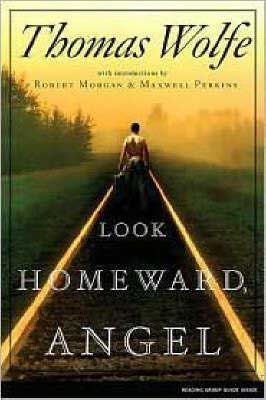 If your goal is to read more Asheville authors, you cannot pass over Thomas Wolfe. We hadn't read any of his novels until we visited the Thomas Wolfe Memorial in Downtown Asheville – his mother's boarding house.
We take all of our guests now, as the tour is one of our favorite house visits and the best bibliotourism that Asheville has to offer.
Published in 1929, Look Homeward, Angel is classic and historical Asheville "fiction."  Scandalous at the time, Wolfe infamously chronicles his life growing up in Asheville, North Carolina, barely and comically changing everyone's names.
Look Homeward, Angel follows the story of a young Wolfe, or Eugene Grant, desiring much more than small-town life via education as a means to move on and out to larger things. Like Edith Vanderbilt, Wolfe's mom is an impressive and progressive woman. Asheville, NC seeps off of the pages.
A fair warning, though: many parts are a little dry. Wolfe is notoriously long-winded.
While in Asheville, be sure to pay homage to Thomas Wolfe and his parents at their final resting place in Riverside Cemetery in Asheville's Historic Montford District. Literary great, O. Henry, is also buried here, and don't miss W.O.'s famous angels.

Read Look Homeward, Angel: Amazon | Goodreads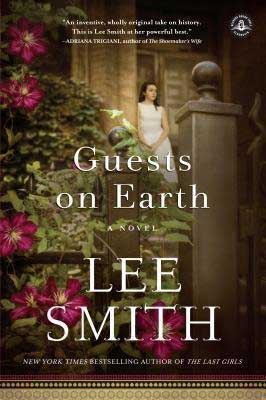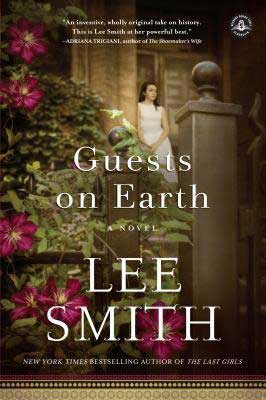 For historical fiction books about Asheville, Guests On Earth by Lee Smith is a must. Take a literary journey with the Fitzgeralds, who frequented Asheville, NC for their summer vacations.
F. Scott Fitzgerald's wife, Zelda, was one of the nine women who perished in the Highlands Hospital fire in 1948. Zelda struggled with her mental health for most of her life, in what many now assume is bipolar disorder.
F. Scott Fitzgerald stayed at Asheville's Grove Park Inn where it is rumored he shot a bullet into the ceiling and was kicked out for his drunken shenanigans.
Guests On Earth takes readers back to 1936 and Highland Hospital, Asheville's mental institution. The renowned hospital admits 13-year-old Evalina Toussaint. Evalina grows intimate with Zelda Fitzgerald and witnesses the events leading up to the tragic fire.
If you are intrigued by Highland Hospital, read more about Asheville's paranormal places.

Read Guests On Earth: Amazon | Goodreads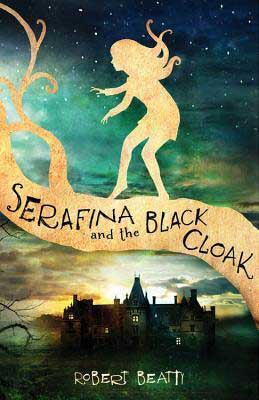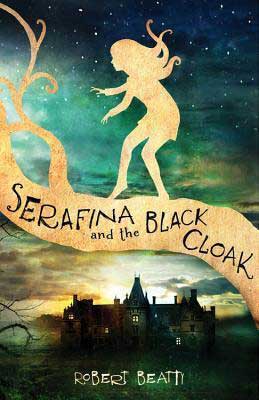 One of the most well-known historical fiction books about Biltmore Estate, Serafina And The Black Cloak by Robert Beatty follows along with Serafina, a child secretly living in Biltmore's basement. This is also the first in the Serafina series.
Set during the Gilded Age, Serafina's father works in maintenance for the grand estate and warns her to maintain distance from its rich occupants.
However, when children start mysteriously disappearing, Serafina and Braeden Vanderbilt decide to solve the mystery, leading them into the dark forest. Of course, there is some magic too.
While an elementary-school-aged read, Serafina And The Black Cloak is one of the most engaging fantasy books set in Asheville, NC perfect for all ages. Relive the opulence of the time.
If you champion Robert Beatty, you might also enjoy these books from NC authors and writers.
Read Serafina and The Black Cloak: Amazon | Goodreads
More Historical Fiction Biltmore Books In The Serafina Series:
Book 2: Serafina And The Twist Staff by Robert Beatty
Novel 3: Serafina And The Splinter Heart by Robert Beatty
Book 4: Serafina And The Seven Stars by Robert Beatt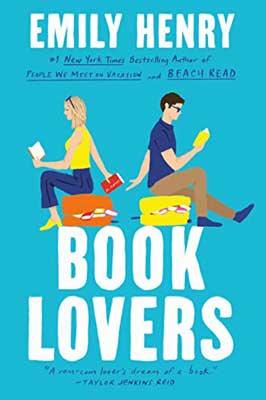 Nora is a workaholic publisher who has taken care of her now pregnant sister Libby since their mom died from cancer. In need of a break and reconnection, the two sisters travel to small-town Sunshine Falls, NC for a month-long vacation – with trips in, out, and around Asheville.
Sunshine Falls is the setting of Nora's successful author's latest book, making this the ultimate bibliotourism trip. Libby also has prepared a bucket list for the two of them, including saving the local bookstore and finding her sister a boyfriend – just like in the stories she edits.
When Nora runs into a gorgeous editor from her past, they work together to make the author's newest novel the best it can be. Is there more to this working relationship? And, what is Libby hiding?
Romance books set in Asheville, North Carolina (or near it in imaginary towns) don't get any more devour-worthy than this, especially if you enjoy themes of family, overcoming loss, and the power of really seeing and appreciating each other.
This is truly a soulmate story, and for books that take place in Asheville, smirk at the "dinky" Asheville airport. You will most definitely recognize that rooftop bar serving Cuban food. Did someone say Hemingway's?

Read Book Lovers: Amazon | Goodreads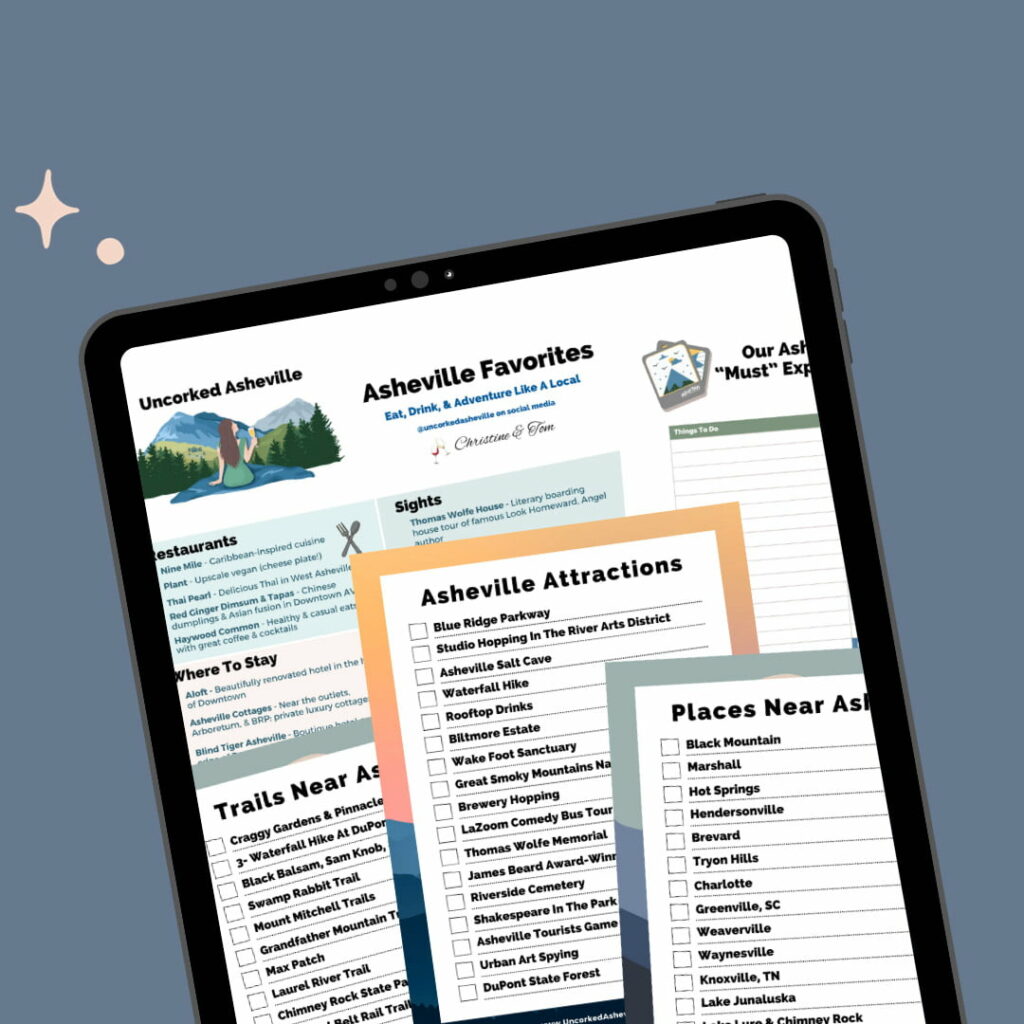 Never Miss Another Asheville Update
Experience Asheville like a local with our free attractions, dining, hiking, and day tripping guides. Get events, updates, and more straight to your inbox from Christine.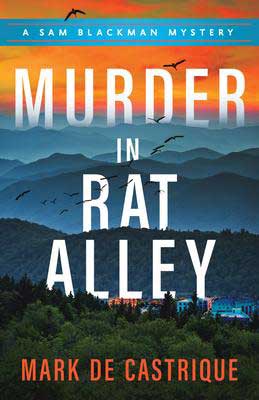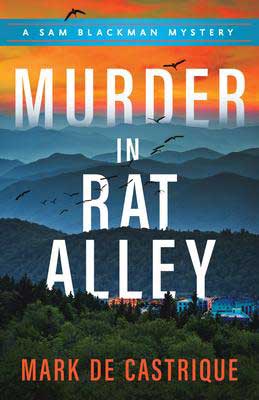 Although Book 7 in the Blackman Agency Investigations series, if you enjoy murder mysteries and are looking for detective books set in Asheville, try Murder in Rat Alley. Travel through the Blue Ridge Mountains and Asheville's music scene.
The discovery of a dead body – buried long ago near the Pisgah Astronomical Research Institute – sparks a new murder in Rat Alley. Iraq War veteran Sam Blackman must determine how and if the cases are connected.

Read Murder In Rat Alley: Amazon | Goodreads
Many Of Mark de Castrique's Books Are Set In Asheville:
Blackman's Coffin (Book 1)
The Fitzgerald Ruse (Book 2)
Hidden Scars (Book 6)
Nonfiction Books About Asheville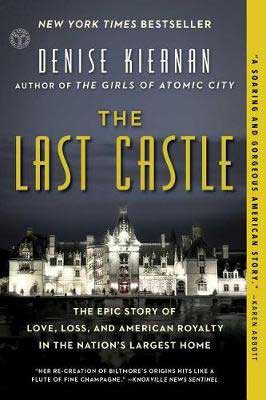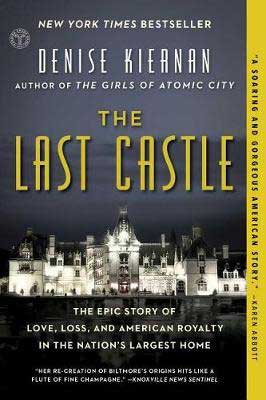 We always tell visitors that you cannot visit Asheville without seeing Biltmore at least once. Yet, we understand those ticket prices are quite expensive.
If you need a little more justification for dropping over $70+ on Biltmore admission, we highly recommend reading The Last Castle by Denise Kiernan.
To us, The Last Castle is one of the best books about Biltmore Estate, showcasing its more hidden history and obscured role – Kiernan's MO as a historian and author.
The Last Castle discusses the construction of Biltmore and shares the love story behind George and Edith Vanderbilt along with terrific Biltmore Estate facts. As the largest home in America, Biltmore is more than just its beautiful tapestries and gardens.
Learn about Edith's role in politics and leadership over the home upon George's death. Discover the Vanderbilts' legacy in forestry. Also, witness their progressive ideals during a more conservative time.
You'll find special guest appearances from literary greats, F. Scott Fitzgerald, Thomas Wolfe, Henry James, and Edith Wharton. The Vanderbilts help put Asheville, NC on the map, leaving a legacy of occasional debt, community, and rich history.
Books about Asheville don't get any more inspiring or enlightening than this, and if you enjoy the big screen, see what movies were filmed at Biltmore and other fantastic NC locations.
P.S. If you wish to read more books by Kiernan, try her equally popular book about Tennessee during WW2, The Girls of Atomic City.
Read The Last Castle: Amazon | Goodreads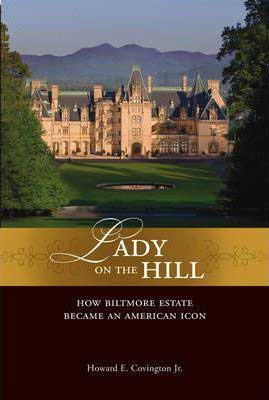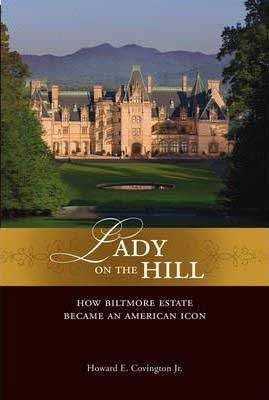 In Covington's Lady On The Hill learn more about the architecture of George Vanderbilt's vision for this beautiful and iconic house.
Also, explore the recent restoration and preservation efforts in one of the only nonfiction historical preservation books about Asheville on this reading list.
If you read Kiernan's The Last Castle, you know that George and his wife Edith faced numerous challenges with the construction and financial maintenance of Biltmore, almost running the operation into the ground.
When Cecil inherits his share of Biltmore in the 1950s, he ignores any and all advice, transforming this once financial burden into a thriving private historic site and business.
Uncover Biltmore's self-sustaining efforts, including those in the wine and farming industry, and of course, read more about Biltmore's role as a major tourist attraction.
This is another one of the books about Biltmore Estate that offers readers a new perspective.

Read Lady On The Hill: Amazon | Goodreads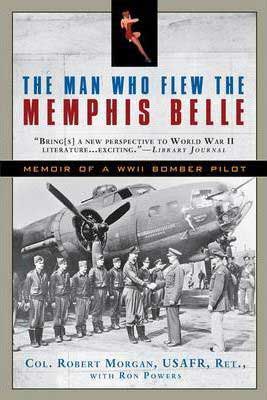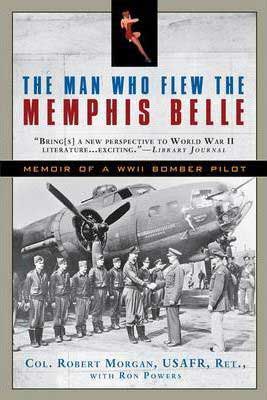 When you are looking for books set in Asheville, many people overlook The Man Who Flew The Memphis Belle by Robert Morgan.
Granted, a large portion of this memoir takes place elsewhere, but Morgan's story originates in Asheville, NC. Tom read this one since he loves aviation and WWII history (he is a commercial airline pilot, after all).
Robert Morgan grew up in high society as a friend of the Vanderbilts. During WW2, though, this once playboy transformed into a legendary pilot of the Memphis Belle.
As the leader of the first bombing crew, Morgan's team survived over 25 daytime missions over Nazi-occupied France and Germany.
Read The Man Who Flew The Memphis Belle: Amazon | Goodreads
Did you know…
Did you know that famous Asheville author, Sarah Addison Allen, has many books set across the South? One of our favorites, Other Birds, is a sweet book based in South Carolina filled with ghosts, friendships, and magical realism.
Before you go…
If you crave books and movies set in destinations be sure to head over to our other site, The Uncorked Librarian (TUL). TUL showcases books set all over the world. We host the annual Uncorked Reading Challenge – which you may join at any time – and showcase some of our favorite international travels. We'd love to see you there!
What other Asheville-based books have you read?
Are there any other books set in Asheville, NC that you enjoy? Have you read any nonfiction or even fiction books about Biltmore Estate that just blew you away? Let us know in the comments.
Related Articles: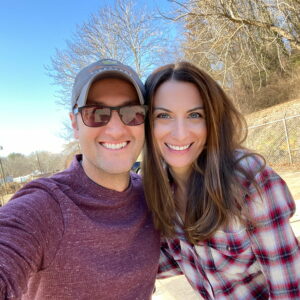 Christine (pronouns: she/her) is the owner and lead writer of Uncorked Asheville. After falling in love with those gorgeous Blue Ridge Mountains, Christine and her husband Tom decided to call Asheville, North Carolina home. When her pointy Italian nose isn't stuck in a book, Christine is adopting all of the kitties, getting lost in the forest, and drinking an ESB. She has a BA in English and History from Smith College, her MLIS from USF-Tampa, and is a former U.S. Fulbright Scholar - Indonesia. Christine also owns The Uncorked Librarian LLC with books and movies to inspire travel.