Don't miss these 7 books set in Asheville to read before your North Carolina vacation. These Asheville-based books are sure to spark your wanderlust and enhance your trip.
Having lived and traveled all over the world, I love reading books set in a location to better understand a destination's history, culture, and vibe. Plus, who doesn't enjoy supporting local authors or seeing their home in a story?
Books set in Asheville, NC are especially memorable. Asheville novels transport readers back to the Gilded Age of Biltmore Estate and paint the misty Blue Ridge Mountains in travelers' minds.
Plus, you get to meet a hometown boy with big dreams, a playful imagination, and, well, the desire to capture the town's dirty laundry and memorable characters.
So, what books should you read before visiting Asheville, NC? Below find some of the most recommended books about Asheville. Locals will appreciate this list, too. Let's get started.
Read more Books Set Across North Carolina.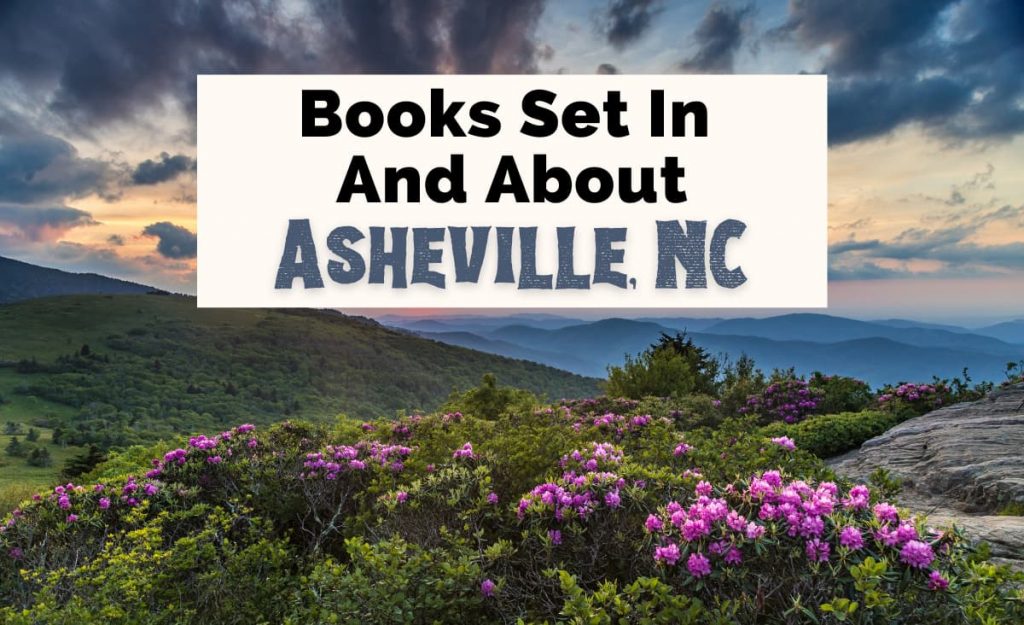 ---
This post may contain affiliate links for products and services I recommend. If you make a purchase through these links, at no additional cost to you, I will earn a small commission. Read the full disclosure here.
---
Historical Fiction Books Set In Asheville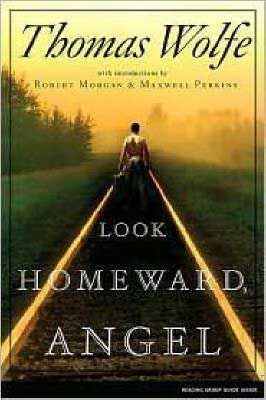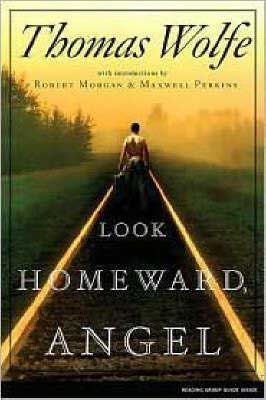 If you are looking for a famous local Asheville author, you cannot pass over Thomas Wolfe. Truth bomb: I hadn't read any of his novels until we visited the Thomas Wolfe Memorial — his mother's boarding house — on our first trip to Asheville.
We take all of our guests now, as the tour is one of our favorite house visits, ever.
Published in 1929, Look Homeward, Angel is classic historical Asheville 'fiction.' Scandalous at the time, Wolfe infamously chronicles his life growing up in Asheville, North Carolina, barely changing everyone's names. It's amazing.
Look Homeward, Angel follows the story of a young Wolfe, or Eugene Grant, desiring much more than small-town life via the route of education as a means to get out.
Like Edith Vanderbilt, Wolfe's mom is an impressive and progressive woman. Asheville, NC seeps off of the pages.
I'm not going to lie, though: a few parts are a little dry. Wolfe is notoriously long-winded. Amazon | Goodreads
---
You can also visit Thomas Wolfe and his parents' final resting place at Riverside Cemetery in Asheville's Montford district. Literary great, O. Henry, is also buried here.
---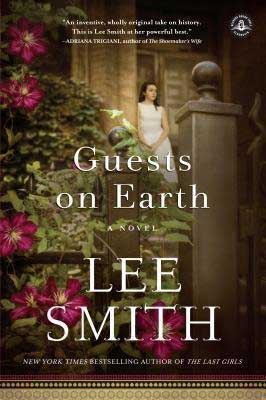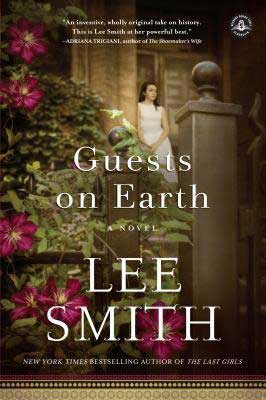 Another historical fiction novel set in Asheville filled with facts and fiction is Guests On Earth by Lee Smith. You'll also take a literary journey with the Fitzgeralds, who frequented Asheville, NC.
Did you know that F. Scott Fitzgerald's wife, Zelda, was one of the nine women who perished in the Highlands Hospital fire in 1948? Zelda suffered from mental illness most of her life, in what many now assume is bi-polar disorder.
Fitzgerald stayed at Asheville's Grove Park Inn where it is rumored he shot a bullet into the ceiling and was kicked out for his drunken shenanigans.
Guests On Earth takes readers back to 1936 and Highland Hospital, Asheville's mental institution. The renowned hospital admits 13-year-old Evalina Toussaint.
Evalina grows intimate with Zelda Fitzgerald and witnesses the events leading up to the tragic fire. Amazon | Goodreads
Save This Post For Later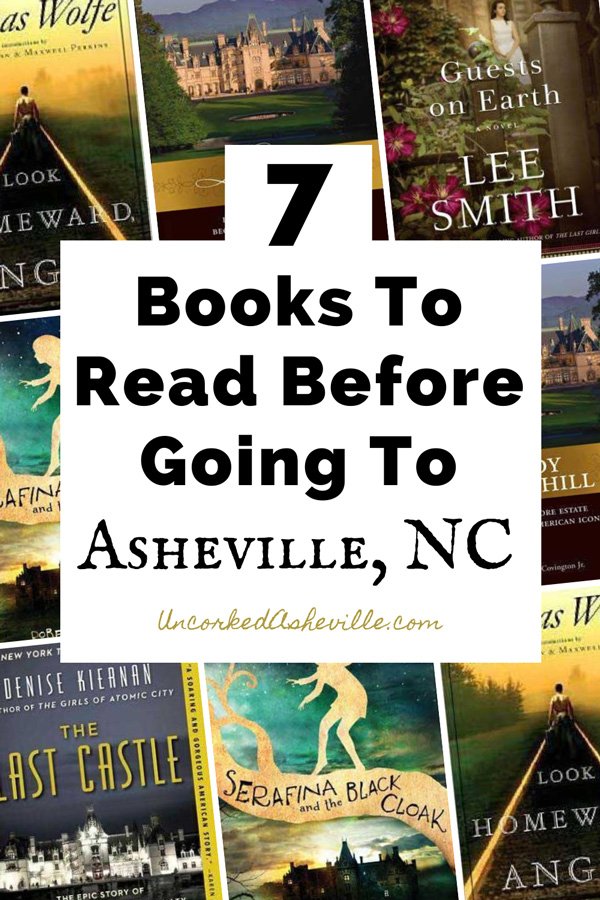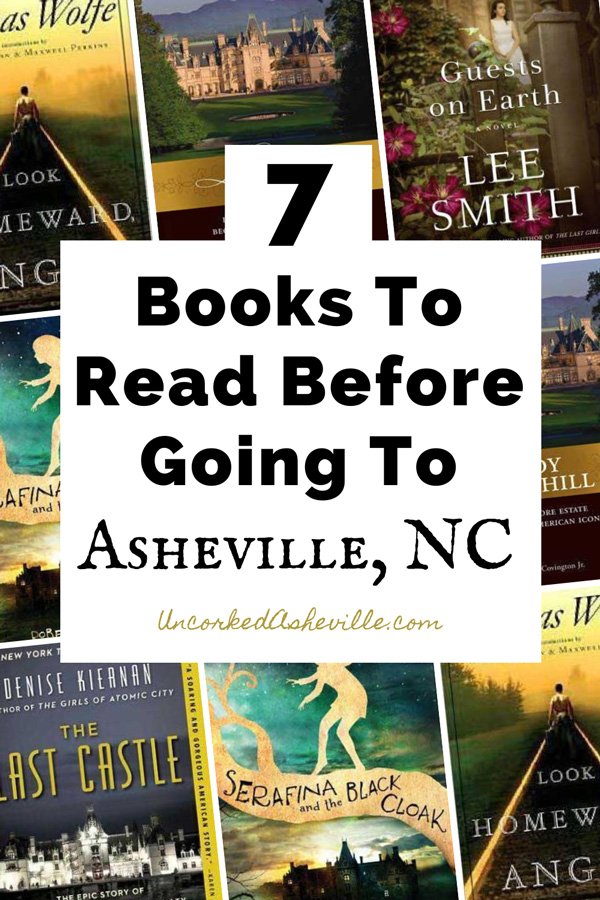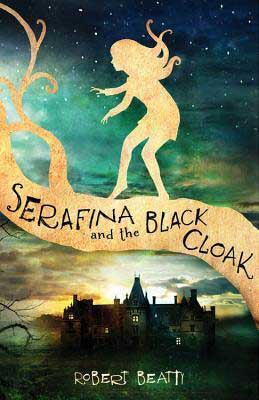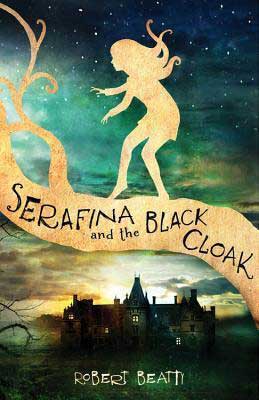 One of the most well-known historical fiction books about Biltmore, Serafina And The Black Cloak by Robert Beatty follows along with Serafina, a child secretly living in Biltmore's basement.
Set during the Gilded Age, Serafina's father works in maintenance for the grand estate and tells her to stay away from its rich occupants.
However, when children start mysteriously disappearing, Serafina and Braeden Vanderbilt decide to solve the mystery, leading them into the dark forest. Of course, there is some magic, too.
While an elementary-school-aged read, Serafina And The Black Cloak is a gripping fantasy book set in Asheville, NC perfect for all ages. Feel the opulence of the time in this must-read Biltmore suspense novel. Amazon | Goodreads
More Historical Fiction Biltmore Books In The Serafina Series:
Book 2: Serafina And The Twist Staff by Robert Beatty
Novel 3: Serafina And The Splinter Heart by Robert Beatty
Book 4: Serafina And The Seven Stars by Robert Beatty
---
Never Miss Another Asheville Update
Are you tired of generic Asheville travel itineraries? Do you want to experience the magic of Asheville like a local?
Grab our free Asheville Favorites checklist today, including restaurants, breweries, and hiking. Plus, get local updates straight to your inbox. Sign up here.
---
Fiction Set In Asheville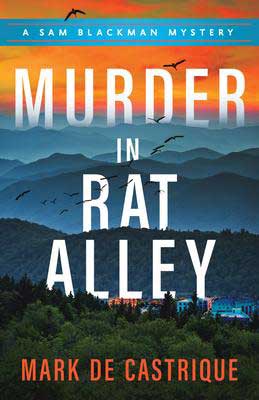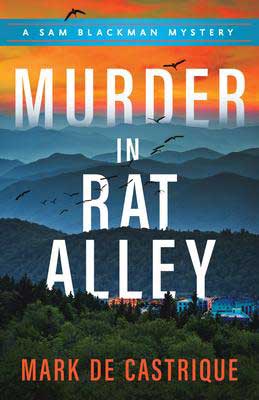 Although book 7 in the Blackman Agency Investigations series, if you enjoy murder mysteries and want a detective book set in Asheville, try Murder in Rat Alley. This Asheville-based novel tours readers through the Blue Ridge Mountains and Asheville's music scene.
The discovery of a dead body, long ago buried, near Pisgah Astronomical Research Institute sparks a new murder in Rat Alley. Iraq War veteran Sam Blackman must determine how and if the cases are connected. Amazon | Goodreads
Many Of Mark de Castrique's Books Are Set In Asheville:
Blackman's Coffin (Book 1)
The Fitzgerald Ruse (Book 2)
Hidden Scars (Book 6)
---
---
Nonfiction Books About Asheville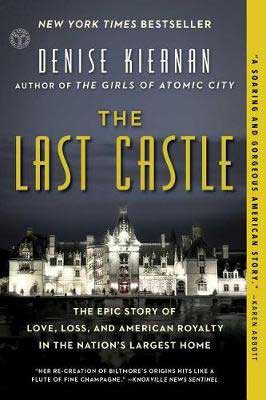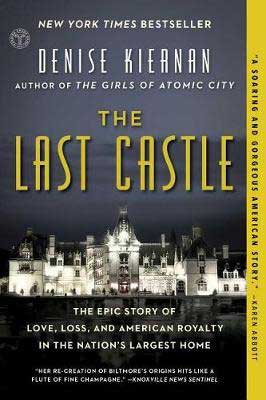 I always tell visitors that you cannot visit Asheville without seeing Biltmore. Yet, I know that those ticket prices are quite expensive.
If you need a little justification for dropping over $60+ on Biltmore admission, I highly recommend reading The Last Castle by Denise Kiernan. Kiernan is infamous for uncovering obscured histories and hidden truths.
The Last Castle is an Asheville nonfiction novel about the construction of Biltmore Estate and the love story behind George and Edith Vanderbilt. As the largest home in America, Biltmore is more than just its beautiful tapestries and gardens.
Learn about Edith's role in politics and leadership over the home upon George's death. Discover the Vanderbilts' legacy on forestry.
Also, witness their progressive ideals during a more conservative time. You'll find special guest appearances from F. Scott Fitzgerald, Thomas Wolfe, Henry James, and Edith Wharton.
The Vanderbilts help put Asheville, NC on the map, leaving a legacy of occasional debt, community, and rich history. Amazon | Goodreads
---
---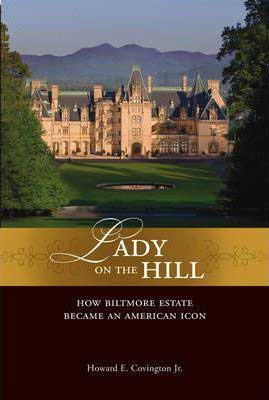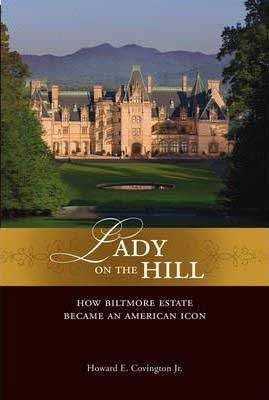 In Covington's Lady On The Hill, a nonfiction historical preservation book about Asheville, learn more about the architecture of George Vanderbilt's vision for this beautiful and iconic house. Read more about the recent restoration and preservation efforts, too.
If you read Kiernan's The Last Castle, you know that George and his wife Edith faced numerous challenges with the construction and financial maintenance of Biltmore, almost running the operation into the ground.
When Cecil inherits his share of Biltmore in the 1950s, he ignores any and all advice, transforming this once financial burden into a thriving private historic site and business.
Uncover Biltmore's self-sustaining efforts, including those in the wine and farming industry, and of course, read more about Biltmore's role as a major tourist attraction. Amazon | Goodreads
---
---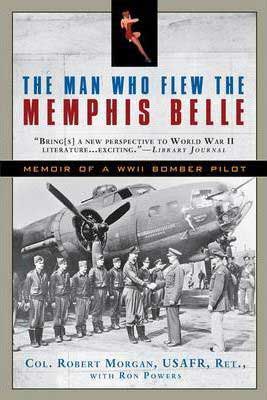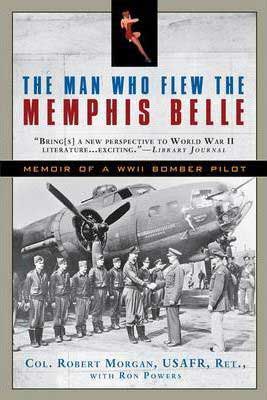 When you are looking for books set in Asheville, many people overlook The Man Who Flew The Memphis Belle by Robert Morgan.
Granted, a large portion of this memoir takes place elsewhere, but Morgan's story originates in Asheville, NC. My husband read this one since he loves aviation and WWII history.
Robert Morgan grew up in high society as a friend of the Vanderbilts. During WW2, though, this once playboy transformed into a legendary pilot of the Memphis Belle.
As the leader of the first bombing crew, Morgan's team survived over 25 daytime missions over Nazi-occupied France and Germany. Amazon | Goodreads
Save This Asheville Reading List For Later
What Other Asheville-Based Books Have You Read?
Are there any other books set in Asheville, NC that you love, fiction or nonfiction? Have you read any of the above Asheville novels? Let us know in the comments.
If you love books set in destinations be sure to head over to our other site, The Uncorked Librarian. TUL showcases books set all over the world.
You May Also Enjoy:
Famous Asheville Authors, Writers & Poets
Literary Tourism In Asheville: A Book Lover's Itinerary
Books About & Set In North Carolina
Incredible Bookstores In Asheville
Where To Pay Tribute to O. Henry & Thomas Wolfe at Riverside Cemetery