20 Atmospheric & Terrific Southern Gothic Books
Travel to and learn more about the South with these Southern Gothic books, both classic and contemporary titles.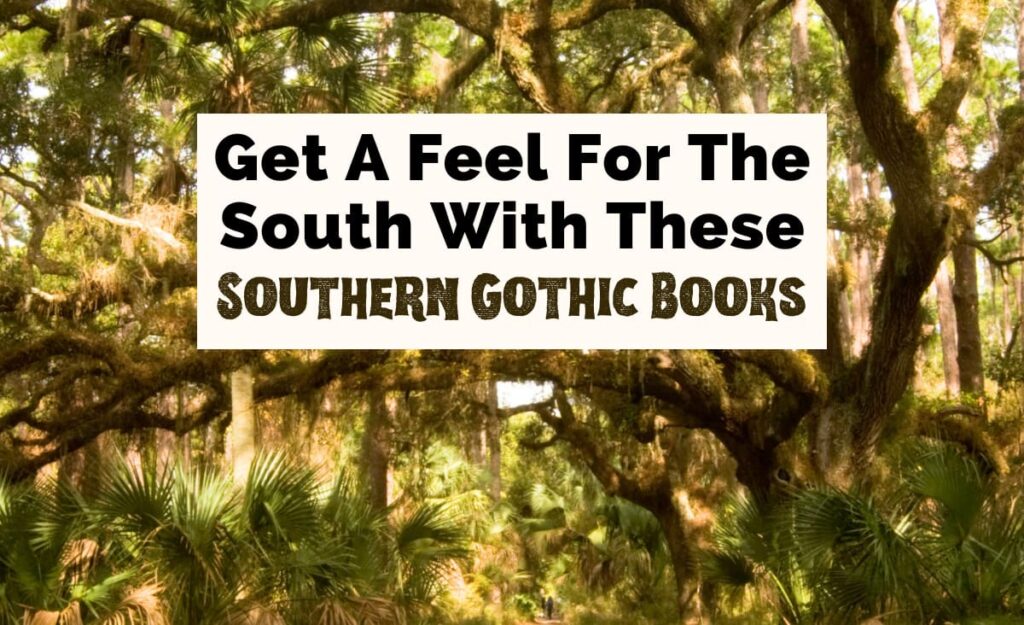 This post may contain affiliate links that earn us a commission at no extra cost to you. If you love these guides, support Uncorked Asheville here.
From famous Southern Gothic literature like To Kill A Mockingbird, Midnight in the Garden of Good and Evil, and Beloved to more modern books like When the Reckoning Comes and Sing, Unburied, Sing, we are sharing some of the best Southern Gothic novels out there.
This genre tends to focus on themes of poverty, slavery, racism, alienation, and violence. You might also find elements of magical realism next to ghosts and witches.
Especially regarding literature from the 20th century on, this genre dismantles and refutes an idealist version of the Antebellum South, which was full of prejudice, suppression, and racial tensions.
Below, find mysteries, thrillers, contemporary literature, LGBT stories, and timeless classic books set across the South, including a few Southern Gothic horror novels. Of course, we couldn't possibly name them all, and would love to know your favorites in the comments. Let's get started!
You might also enjoy these Southern Gothic movies.
20 Best Southern Gothic Books
Summer Sons by Lee Mandelo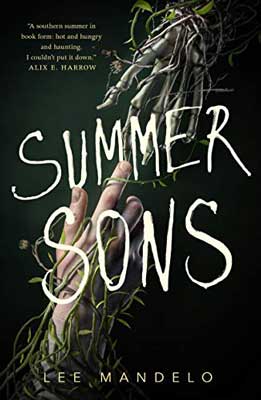 Eddie and Andrew have always been inseparable, even closer than the adopted brothers they became after Andrew's parents died and Eddie's family took him in.
But Eddie changes everything when he unexpectedly applies to Vanderbilt and leaves Andrew behind for a few months. Then just before they're reunited, Eddie kills himself.
Andrew, now in Nashville and living a shadow of Eddie's life, refuses to believe Eddie killed himself.
It doesn't help that Andrew's being haunted by something otherworldly – an ability he and Eddie once shared – and only becomes more convinced it's related to Eddie's murder.
As he digs more into Eddie's life in Nashville, Andrew is forced to confront the truth about the secrets Eddie kept from him, and who they really were to each other.
Summer Sons is a haunting tale about grief and queer identity and is one of the best Southern Gothic books for anyone who loves dark academia as well as books set in Tennessee.
Discover more fantastic LGBT horror books.
Read Summer Sons: Amazon | Goodreads
When the Reckoning Comes by LaTanya McQueen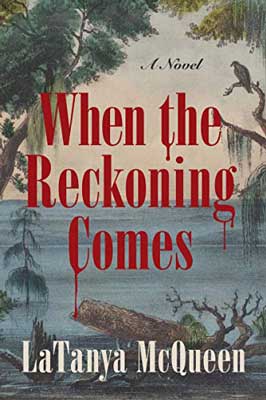 Mira fled her small, Southern town over a decade ago and hasn't looked back. That is until she receives an invite to her childhood best friend, Celine's, wedding.
As kids, Mira, Celine, and their friend Jess were inseparable. It didn't matter that Celine was White and Mira and Jess were Black – even if it mattered to everyone else in town.
But now Celine, once the poor White girl from the wrong side of the tracks, is marrying the town's most eligible bachelor.
And Mira is disgusted to learn the wedding is taking place at the local plantation.
Not only does Mira consider this disrespectful in general, but she can't understand why Celine would ever want to go back there after what happened when they were kids.
Mira is even more puzzled to learn that Jesse – the one who suffered most from the incident on the property when they were kids – doesn't seem as bothered about the whole thing as she is.
But not long after she arrives, weird things start happening on the plantation, and it seems like the very literal ghosts of the past might be even more upset than Mira.
When the Reckoning Comes is one of the most truly terrifying Southern Gothic novels, perfect for fans of haunted hotel stories.

Read When the Reckoning Comes: Amazon | Goodreads
Sing, Unburied, Sing by Jesmyn Ward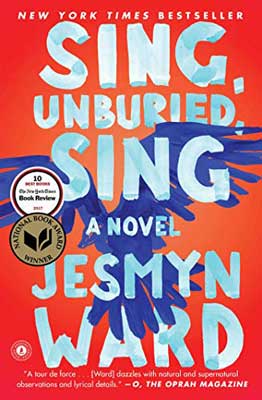 In one of the best Southern Gothic books of recent years, we are introduced to the members of a Mississippi family in an epic story of guilt, power, and revenge.
Thirteen-year-old Jojo and his baby sister Kayla live with their grandparents Mam and Pop (and occasionally their addict mother Leonie) on a farm in the town of Bois Sauvage.
Mam is dying of cancer, so Pop runs the farm and tries to teach Jojo some adult responsibility, while Leonie has intrusive visions of her dead brother, albeit only while she's high.
When Leonie learns that the children's White father Michael is being released from prison, she packs the kids into the car and heads off for Parchman State Penitentiary.
For good or bad, it will be a momentous journey for them all.
With a mixture of tense drama, magical realism, and epic literary inspirations, Sing, Unburied, Sing is one of the most powerful modern Southern Gothic books on this list.
Find even more Southern books on our sister site, The Uncorked Librarian.

Read Sing, Unburied, Sing: Amazon | Goodreads
Midnight in the Garden of Good and Evil by John Berendt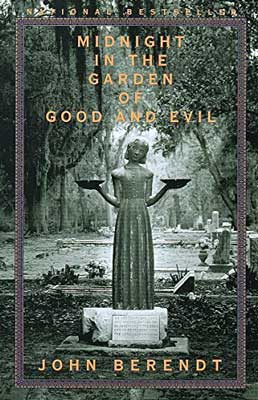 This is one of the most famous Southern Gothic books, in which a whole cast of characters is drawn into an interweaving narrative following one violent incident on the morning of May 2nd, 1981.
Among these diverse individuals are an arrogant antiques dealer, an outrageous Black drag queen, a con-artist pianist, a virile redneck gigolo, a voodoo priestess, and many more.
Together, they hope to process and understand the violent act, and finally answer the question: was it murder, or just self-defense?
What makes Midnight in the Garden of Good and Evil such a remarkable piece of Southern Gothic literature is that it is not a novel; it is a real-life, nonfiction, true crime mystery.
The fact that it reads almost like a thriller is a sign of author John Berendt's skill as a storyteller, as he carefully arranges the facts and testimonies to keep you turning the pages.

Read Midnight in the Garden of Good and Evil: Amazon | Goodreads
A House with Good Bones by T. Kingfisher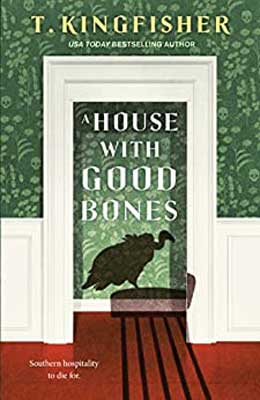 Heading into her family home in a sleepy North Carolina suburb, Samantha Montgomery is looking forward to some quality time with her mom.
She rarely gets to stay with her for this long, and she's ready for the two of them to enjoy watching murder mysteries and drinking box wine like they always do.
But as soon as she arrives, Samantha knows something is wrong; gone is the cluttered, cozy atmosphere – now the walls are white, and the rooms feel empty.
Samantha has questions. Why does her mom jump at small noises? Why do they absolutely have to say grace before each meal now?
How come more and more vultures gather over the house each day? And why is there a jar of teeth hidden amongst the rose bushes in the garden?
Under the pen name of T. Kingfisher, author Ursula Vernon has delivered one of the best Southern Gothic novels for anyone who loves a creepy dark mystery.
Read more creepy haunted house books, and discover more great reads about and set in North Carolina.

Read A House with Good Bones: Amazon | Goodreads
Sharp Objects by Gillian Flynn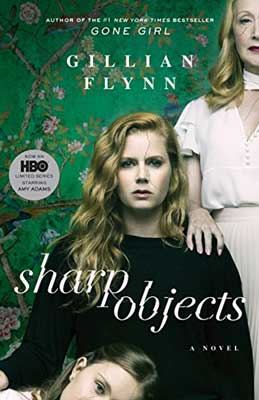 The last thing that reporter Camille Preaker wants to do is dredge up the past, but that's exactly what she's going to have to do.
Having been assigned to cover the story of the disappearance and unsolved murder of two preteen girls in her hometown, she's got to go back to her roots.
But while staying with her estranged mother and half-sister – both of whom appear to be far from model citizens – Camille finds herself relating more and more to the young girls she's researching.
All of this will lead to some difficult revelations in one of the darkest Southern Gothic books by celebrated author Gillian Flynn.

Read Sharp Objects: Amazon | Goodreads
Beloved by Toni Morrison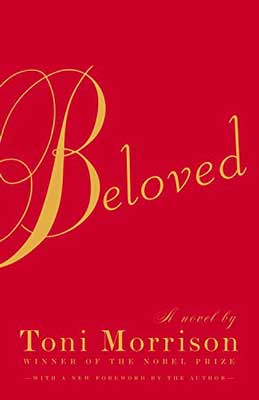 Sethe was born a slave on the Southern plantation, Sweet Home. But she managed to escape and has been living in Ohio for nearly two decades with her daughter, Denver.
But even though her body is free, Sethe's mind is still stuck in Sweet Home. Her home is haunted, too, by the ghost of her nameless baby known only as Beloved.
One day, a fellow Sweet Home slave arrives at her home and forces out the spirit. Not long after, a young woman who says her name is Beloved arrives on Sethe's doorstep.
But who is Beloved, really? And what secrets from the past has she brought with her?
Although mostly set in Ohio, Beloved is considered classic Southern Gothic literature due to how entangled the characters' lives are with the South's brutal history.
If you are looking for more books about slavery, head over to our South Carolina reading list.

Read Beloved by Toni Morrison: Amazon | Goodreads
Ring Shout by P. Djèlí Clark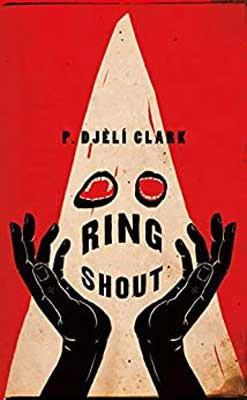 In this horror novella set in Macon, Georgia, we follow demon hunter Maryse Boudreaux, and her fellow hunters, Sadie and Chef.
After W Griffith's The Birth of a Nation unleashed a spell on the nation 7 years prior, they've had their hands full fighting demonic creatures called Ku Kluxes.
Despite how difficult it is to kill a Ku Klux, the three women have become adept at doing just that, each with their own special skills.
But the Ku Kluxes – and the KKK – seem to be getting stronger. The women realize the Ku Kluxes might just be a glimpse of the real evil trying to make its way to Macon.
Those looking for totally unique and engaging Southern Gothic books will love Ring Shout. And if you are able to listen to audiobooks, we highly recommend it!

Read Ring Shout: Amazon | Goodreads
Sorrowland by Rivers Solomon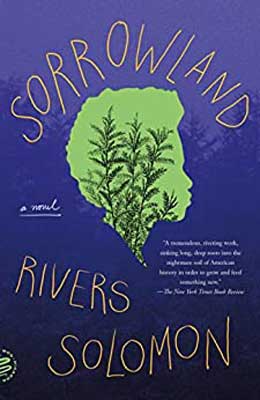 Life has changed from one kind of hardship to another for fifteen-year-old Vern.
Having escaped from the strict religious cult where she has spent all her life, she now has a difficult road ahead, not least because she's heavily pregnant.
When she successfully gives birth to twins, she decides to raise them in the forest, where no one will be able to find or harm them.
But the cult members are seemingly not the only ones hunting for Vern and her children; "the fiend" is always on their tail, tracking them and seeking to lure them out of safety with grotesque "gifts."
Her options are running out, and despite some uncanny physical abilities that seem to defy medicine and logic, Vern must face up to the idea that leaving the forest is the only way to keep her family safe.
With Sorrowland, author Rivers Solomon has brought into the world one of the most creative and suspenseful Southern Gothic novels.

Read Sorrowland: Amazon | Goodreads
The Hollow Kind by Andy Davidson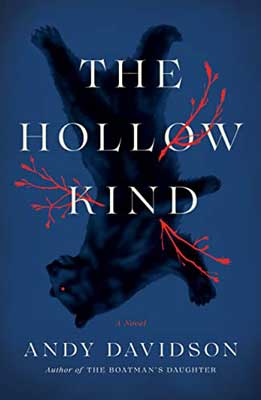 After abused housewife Nellie Gardner learns that her estranged grandfather, August Redfern, has left her his entire estate, she can't hit the road hard enough.
Grabbing her eleven-year-old son Max and anything else she can fit in her bag, she heads straight to Georgia, to a dilapidated farmhouse and acres of land covered in thick forest.
With her head filled with dreams of a fresh start for her and her son, Nellie doesn't notice the details that young Max does – details like the eerily quiet forest, or the faint whispering at night.
There's something wrong with this place. Something ancient and evil lurks beneath the surface, and now Nellie and Max are sitting right on top of it.
Alternating between spending time with Nellie and Max in the 1980s and flashing back to the history of the estate, The Hollow Kind is one of the best Southern Gothic books to use a dual timeline narrative.

Read The Hollow Kind: Amazon | Goodreads
The Past Is Never by Tiffany Quay Tyson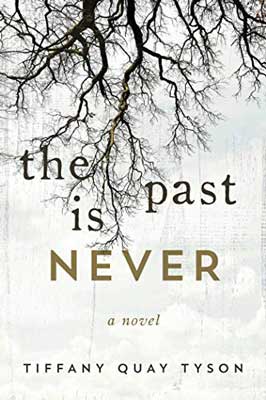 When the relentless heat of the Mississippi Delta beats down on you, it can be hard to do what your father tells you when he says to stay out of the water at the old rock quarry.
So that's how siblings Bert, Pansy, and Willet end up ignoring their father's warning, diving into the deep, dark, cooling waters even though he says the place is cursed.
But they should have listened because without the other two realizing it, six-year-old Pansy has disappeared, seemingly out of thin air.
Years later, Bert and Willet are still reeling from the loss, especially since their mother died of a broken heart.
They know Pansy didn't drown, but that seems to be all they do know, until they find clues that lead them to the very tip of Florida, into the murky Everglades where the past perhaps should have stayed buried.
Those who enjoy reading Southern Gothic books about missing persons will find this novel highly compelling.

Read The Past Is Never: Amazon | Goodreads
Such Pretty Flowers by K.L. Cerra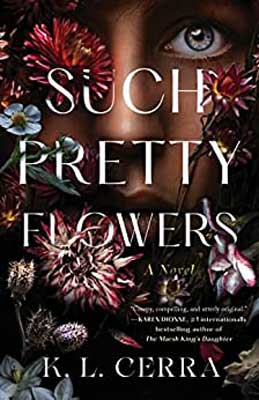 Holly's brother Dane is dead, and the last message she got from him was one cryptic sentence: "Get it out of me."
Despite the gruesome manner of Dane's death, the police rule it a suicide, but Holly thinks there's more to it than that, especially since the previous message from Dane mentioned a "game."
That game was being played with Dane's now ex-girlfriend Maura, a goth florist with a love of carnivorous plants.
As she begins to investigate Maura, Holly can't help but find herself magnetically drawn to her, and events begin to escalate when Holly finds herself falling for the one person she shouldn't.
Such Pretty Flowers is one of the more inventive and creepy LGBT Southern Gothic horror books on this list, and the twists and turns will have you gripped right to the very end.

Read Such Pretty Flowers: Amazon | Goodreads
The Cicada Tree by Robert Gwaltney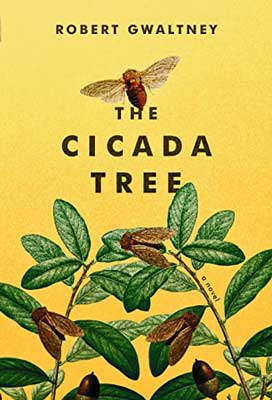 During the summer of 1956, the segregated town of Providence Georgia becomes cloaked in a swarm of cicadas, an incident with ominous, biblical potential.
Little did she know it, but this event would have far-reaching consequences for Analeise Newell, the eleven-year-old piano prodigy of Providence.
Later, while visiting a plantation owned by the wealthy Mayfield family, Analeise is struck by the seemingly impossible beauty of Cordelia Mayfield – the lady of the house – and her daughter, Marlissa.
This infatuation turns to obsession, and soon manipulation, coercion, and tragedy are rife. Working class Analeise is about to find out that not every pretty thing should be chased after.
With commentary on race and class, plus some magical realism woven in, The Cicada Tree is one of those Southern Gothic novels that serves as a dark reminder of the very recent past.

Read The Cicada Tree: Amazon | Goodreads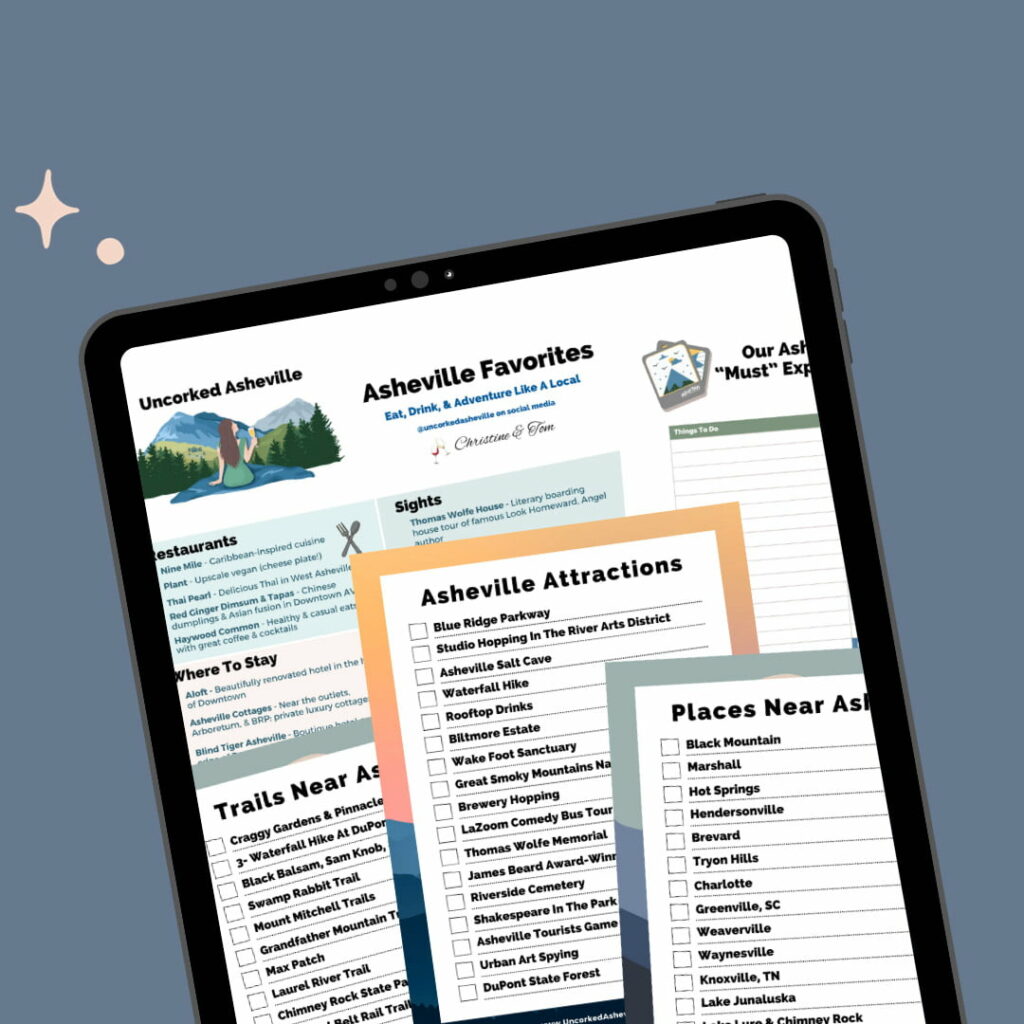 Never Miss Another Asheville Update
Experience Asheville like a local with our free attractions, dining, hiking, and day tripping guides. Get events, updates, and more straight to your inbox from Christine.
On Sundays, She Picked Flowers by Yah-Yah Scholfield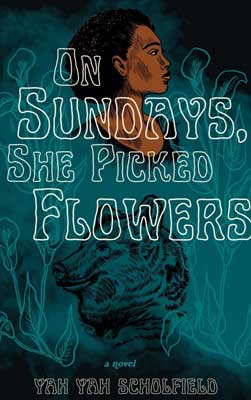 Killing someone should mean that they no longer have a hold over you.
But the opposite is exactly what Judith Rice is finding out to be the case; ever since she killed her mother 17 years ago, the past has followed her wherever she goes.
Living alone in her house in the woods, Judith is beset with increasingly bizarre otherworldly visitors.
However, no bear, ghost, or haint is as unusual or life-changing as Nemoira, the mysterious and alluring woman who may just be able to awaken something in Judith that even she wasn't fully aware of.
With a good sense of just how much blood is necessary to set a vivid scene without going over the top, author Yah-Yah Scholfield has created one of the most entertaining Southern Gothic books.

Read On Sundays, She Picked Flowers: Amazon | Goodreads
Gods of Howl Mountain by Taylor Brown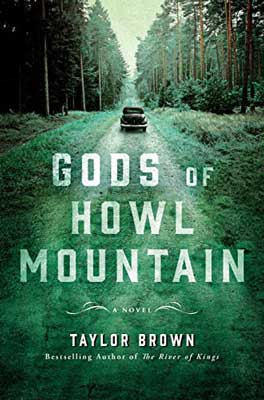 High up in the hazy mist of the mountains, a man and his grandmother both hold an abundance of secrets – some of which even they don't know for sure.
Maybelline Docherty – aka "Granny May" – has a potion for any ailment, as a healer with seemingly supernatural powers.
Meanwhile, freshly returned traumatized from the Korean War, Rory Docherty runs a bootleg whiskey delivery service out of his retrofitted '40 Ford Coupe.
He also seems to be falling for the daughter of a snake-handling preacher who lives down in the mill town at the foot of the mountain, which is bad news in Granny May's eyes.
When his dealings lead to Rory's life being put in danger, Granny May must decide whether she can open up about the past and lay bare the secrets that might just destroy the both of them.
Like many Southern Gothic books, Gods of Howl Mountain creatively mixes small-town drama with larger themes like war, mental health, and trauma.

Read Gods of Howl Mountain: Amazon | Goodreads
The Toll by Cherie Priest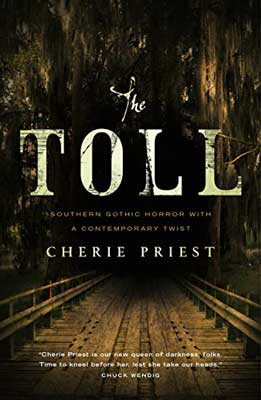 From one of the best modern Southern Gothic writers comes an unsettling and claustrophobic mystery.
Deciding to embark on a second honeymoon canoeing in the Okefenokee Swamp, Melanie and Titus Bell leave their hotel and head out east on Route 177.
After a while, they come across an unstable old bridge with stone pilings, and it's only wide enough for one vehicle.
Later on, Titus wakes up lying in the middle of the road, having been found by a tow truck driver. There is no bridge to be seen… and Melanie also appears to be missing.
When he calls the police, Titus is told that there is no bridge on Route 177. So what on Earth happened?
Simple yet compelling narratives like the one in The Toll make for some of the best Southern Gothic horror novels.
The oppressive atmosphere in this book is as much a character as the people!

Read The Toll: Amazon | Goodreads
To Kill a Mockingbird by Harper Lee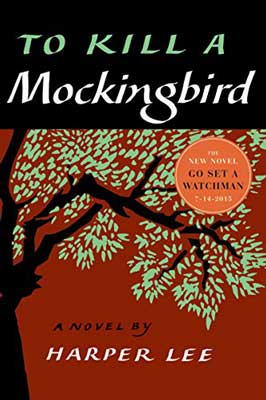 ​​Coming of age has never been so iconic as in author Harper Lee's seminal work To Kill A Mockingbird, the most well-known piece of Southern Gothic literature in the world.
Set during the Depression era in the small community of Maycomb, Alabama, young children Scout and Jem live with their lawyer father Atticus Finch and cook, Calpurnia.
The townsfolk of Maycomb are stirred up when one resident accuses the clearly innocent Tom Robinson – a local Black man – of a heinous crime.
As Atticus defends Tom Robinson in court, the lives of the Maycomb residents – and of Scout in particular – are changed forever.
To Kill A Mockingbird is required reading in many schools, but if you somehow haven't yet read it yourself, don't miss out.
The book was adapted into a film, which is also one of our favorite Southern movies.

Read To Kill a Mockingbird: Amazon | Goodreads
The Red Bird Sings by Aoife Fitzpatrick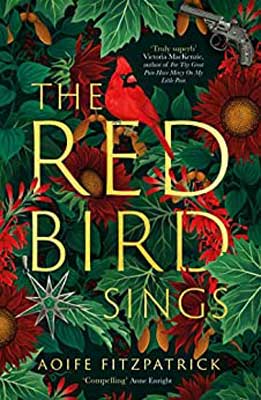 West Virginia, 1897: barely a few months into her wedding, the young Zona Heaster Shue has died, and her mother Mary Jane knows she was murdered.
Unfortunately, no one else seems to think Zona's death was suspicious, especially seeing as Mary Jane has pointed her finger squarely at Zona's widower husband, Trout, the local blacksmith.
But there is one other person who thinks Trout killed Zona: her best friend, Lucy. Together, she and Mary Jane will have to stand up to the patriarchal men of the county.
They have one last secret piece of information at their disposal, but using it would reveal Zone's greatest secret.
As one of the rare crime-based historical fiction Southern Gothic novels, there's plenty of high drama and tension to be found here.

Read The Red Bird Sings: Amazon | Goodreads
The Witch of Tin Mountain by Paulette Kennedy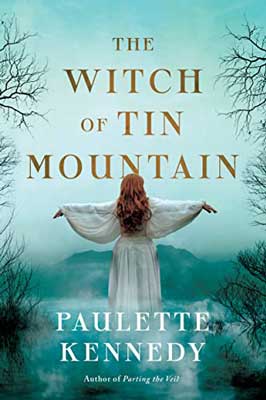 During the 1930s, Gracelynn Doherty lives with her Granny on Tin Mountain in rural Arkansas.
Despite the rumors that Granny might be a witch, the locals still come to her for all manner of healing, from the physical to the psychological.
However, into town comes the charismatic evangelist Josiah Bellflower, full of proclamations of miracle healing and prosperity for all.
While the townsfolk see him as a sort of savior, Granny knows better; in fact, she's all too aware of the danger she's in.
Now it's up to Gracelynn to find the courage to help her Granny in her time of need.
This is another tense and thrilling entry into the Southern Gothic books genre that switches between two different timelines.
Discover even more wickedly witchy books.

Read The Witch of Tin Mountain: Amazon | Goodreads
Let's No One Get Hurt by Jon Pineda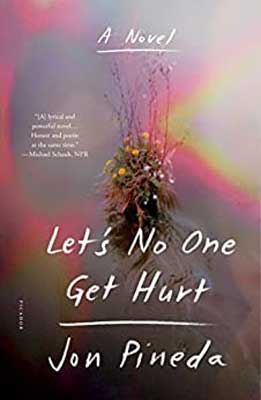 Despite her less-than-perfect circumstances, fifteen-year-old Pearl lives a relatively happy life squatting in an abandoned boathouse with her father and two other men.
Having three de facto parents means Pearl is well looked after and can spend her time learning about the world from them when she's not scavenging for food in the swamps of the American South.
It's in these swamps that she meets Mason "Main Boy" Boyd, a joyriding, shotgun shooting, internet prankster wannabe from a rich part of town.
When Mason tells Pearl that his dad has bought the land that she and her makeshift family are living on, it creates an ominous power dynamic – one that will no doubt end in tragedy.
Anyone who has had experience with unfair wealth disparity will get very emotionally invested in Southern Gothic books such as this.

Read Let's No One Get Hurt: Amazon | Goodreads
Before you go…
If you love books set in destinations, be sure to head over to our sister site, The Uncorked Librarian, which is home to books and movies that inspire travel as well as the annual Uncorked Reading Challenge. And, be sure to share your favorite Southern Gothic novels in the comments.
Related Articles: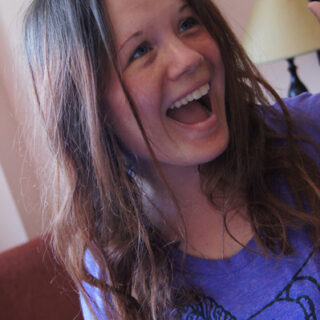 Dagney (pronouns: any) is a neurodivergent writer and book nerd who is drawn to all things weird and macabre. She also loves anything to do with fast cars, unhinged anti-heroes, and salt. When she isn't working or reading, you're likely to find her eating Indian food, playing board games, or hiding out somewhere dark and quiet, stuck down an internet rabbit hole. The easiest way to win her over is through cats and camels.