8 Best Restaurants For Asian Food In Asheville, NC
Explore where you can get delicious Asian food in Asheville, NC — from locals. Think dumplings, Indian snacks, noodles, ramen, and sushi.
With a nickname like "Foodtopia," it's no surprise that you can find a plethora of mouthwatering Asian restaurants in Asheville, NC.
There's Chinese dim sum, Korean stone bowl rice dishes, Vietnamese Pho, Indian street food, and all of the Japanese sushi rolls you could ever desire.
There are so many Asheville Asian restaurants, it's hard to choose between them: Which Asian restaurant in Asheville has the spiciest dishes?
Who's the most affordable? What about Asian fine dining restaurants for those special occasions?
Most importantly, who makes the absolute best Asian food in Asheville, including traditional and authentic Indian, Thai, Japanese, and Korean dishes — just to name a few Asian cuisines?
While "best" is subjective, as Asheville locals, we have certainly eaten our way through the city. Below, explore our favorite spots for Asian food in Asheville, NC.
Don't forget to let us know your favorites in the comments. Let's get started!
Be sure to check out all of Asheville's most delicious restaurants.
This post may contain affiliate links that earn us a commission at no extra cost to you. If you love these guides, support Uncorked Asheville here.
8 Best Restaurants For Asian Food In Asheville, NC
1. Wild Ginger Noodle Bar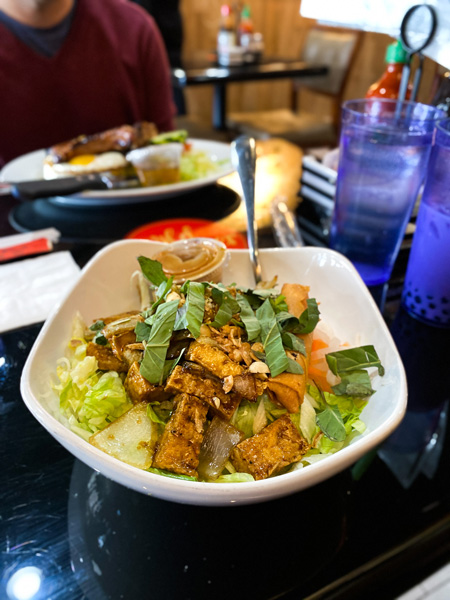 One of the first Asian restaurants in Asheville that we ever ate at while house hunting, Wild Ginger Noodle Bar is your go-to for Pho and noodles.
Located in South Asheville, this small Vietnamese restaurant promises huge portions, boba with dairy-free options, and banh mi.
For gluten-free diners, Wild Ginger labels all of their dishes, and you'll find plenty of options with rice noodles, rice dishes, and meat and fish entrees.
Of course, Wild Ginger's Pho is the most popular dish, but you cannot go wrong with spring rolls, vermicelli, or pork chops with rice. Find wings, salmon, and beef satay too.
Afterward, drive to nearby Biltmore Village and grab a local brew at Hillman Beer. For even more Asian restaurants in Biltmore Village, try Andaaz (Indian) and Asaka (kitschy sushi).
Wild Ginger Noodle Bar | 1950 Hendersonville Rd. Suite 12, Asheville NC 28803
2. Itto Ramen Bar & Tapas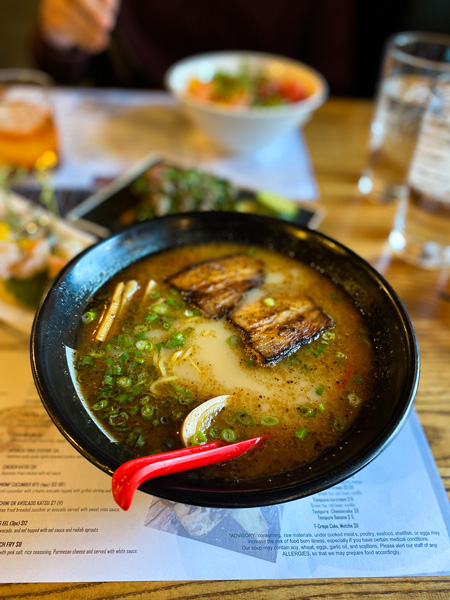 With three AVL locations, Itto Ramen Bar & Tapas surely lives up to its namesake. Itto features endless Asian tapas and steaming bowls of ramen, including gluten-free options.
Itto labels its menu for gluten, vegan, and vegetarian diners and provides numerous selections with vegetable and tofu dishes.
For tapas, we highly recommend the beef yakitori, poke bowl, and mango shrimp. For house-made ramen, their Itto Deluxe Ramen boasts of incredible black garlic oil.
Pair your meal with a craft cocktail enhanced with flavors like pomegranate, lavender, cherry blossom, and hibiscus flower.
For abundant Asian food in Asheville, Itto really lets you try a bit of everything. It's nearly impossible not to over-order here.
Itto Ramen Bar & Tapas | West Asheville – 630 Haywood Rd, Asheville, NC 28806; Downtown – 3 Biltmore Ave, Ashville, NC 28801; South – 335 Airport Road, Suite 300, Arden, NC 28704
3. Chai Pani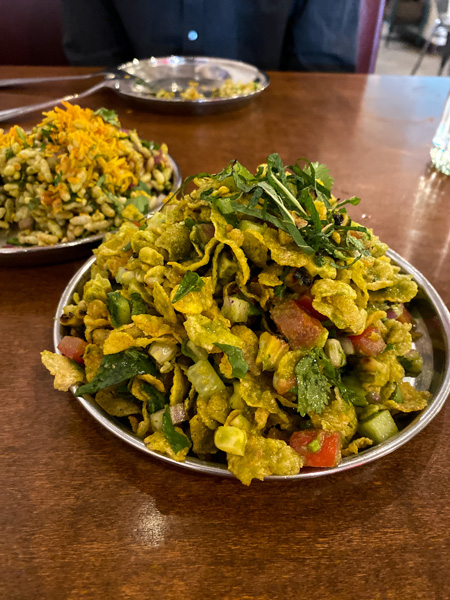 For Asheville Indian cuisine, Chai Pani is a must. If you watch Samantha Brown, you know that she visited Chai Pani in 2022. And how could she not?
Chai Pani is famous for having the best Asian food in Asheville. Here, enjoy Indian street food from five-time James Beard-nominated chef Meherwan Irani. The colorful tiger mural at the bar is also iconic.
Situated in the heart of downtown, you'll want to visit at non-peak times if you are hoping to avoid lines out the door.
"Chai Pani" translates to "tea and water," which is exactly what Chai Pani specializes in, Indian street snacks.
Like Itto, it's easy to over-order here, but leftovers are also delicious.
Chai Pani is truly culinary heaven, and they cater to food intolerances and allergies. As a family with UC and Celiac Disease, we can easily dine here. There is spice, but not all of the dishes are full of heat.
Where should you start?
We always order okra fries and chicken pakoras. For heaping plates of chaat, the bhel puri and corn bhel are sure to make your tastebuds dance.
Since we are boozy travel writers, we enjoy Chai Pani's specialty cocktails, including a cardamon Old Fashioned and lavender iced tea with a splash of gin.
Discover more great places to eat in Asheville that are perfect for dairy-free diners.
Chai Pani | 22 Battery Park Ave, Asheville, NC 28801
4. Thai Pearl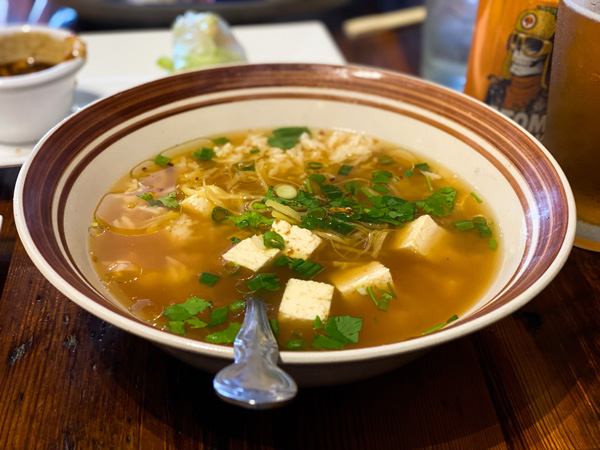 If you devour Thai food, Thai Pearl is your go-to Asian restaurant in Asheville. New to the scene as of 2020, you'll appreciate the stylish decor and plentiful portions.
Located near other equally delicious West AVL restaurants like Nine Mile and Jargon, choose from curries, rice, stir-fry dishes, soups, and Thai salads.
Be sure to order the Thai onion rings and a green papaya salad. Ginger soup is perfect on a chilly or gray day.
Thai Pearl also serves fresh oysters and local beer. They label gluten-free items. We especially enjoy Thai Pearl for an Asheville lunch option.
Know that you are in great hands as Chef May trained and cooked for The Royal Palace in Bangkok, Thailand. Both the service and food are an exceptional experience.
Afterward, head to The Whale for a drink. Be sure to visit our complete guide to exploring West Asheville. It's one of the best Asheville neighborhoods for murals and drinks.
Thai Pearl | 747 Haywood Rd, Asheville, NC 28806
5. Green Tea Japanese Restaurant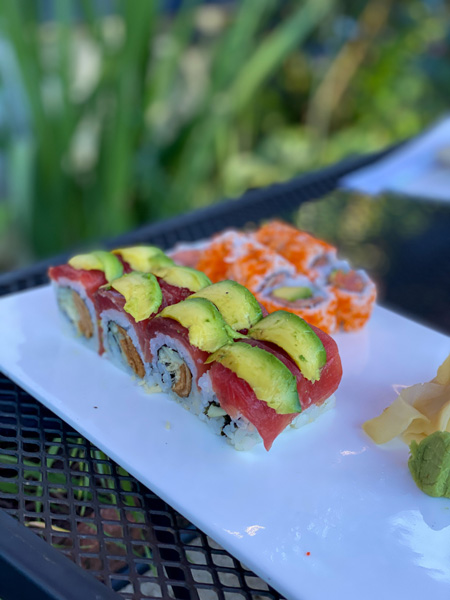 Some of our favorite Asian food in Asheville includes sushi, and there is certainly no shortage of sushi restaurants across the city.
It's hard to pick just one sushi restaurant to showcase, but Green Tea is a local favorite. We also frequent Zen Sushi and Mr. Sushi. If you head to Hendersonville, Umi is another must.
Green Tea sits between Downtown and West Asheville, is a family-friendly restaurant, and has a lovely outdoor patio.
With an extensive sushi roll and appetizer menu, Green Tea features dumplings, popcorn shrimp, tofu, crab cakes, and garlic shrimp.
Of course, Green Tea also dishes out noodles, teriyaki, Bento boxes, and fried rice. Don't forget to order dessert as well as a delicious Japanese-inspired cocktail.
Green Tea Japanese Restaurant | 2 Regent Park Blvd, Asheville, NC 28806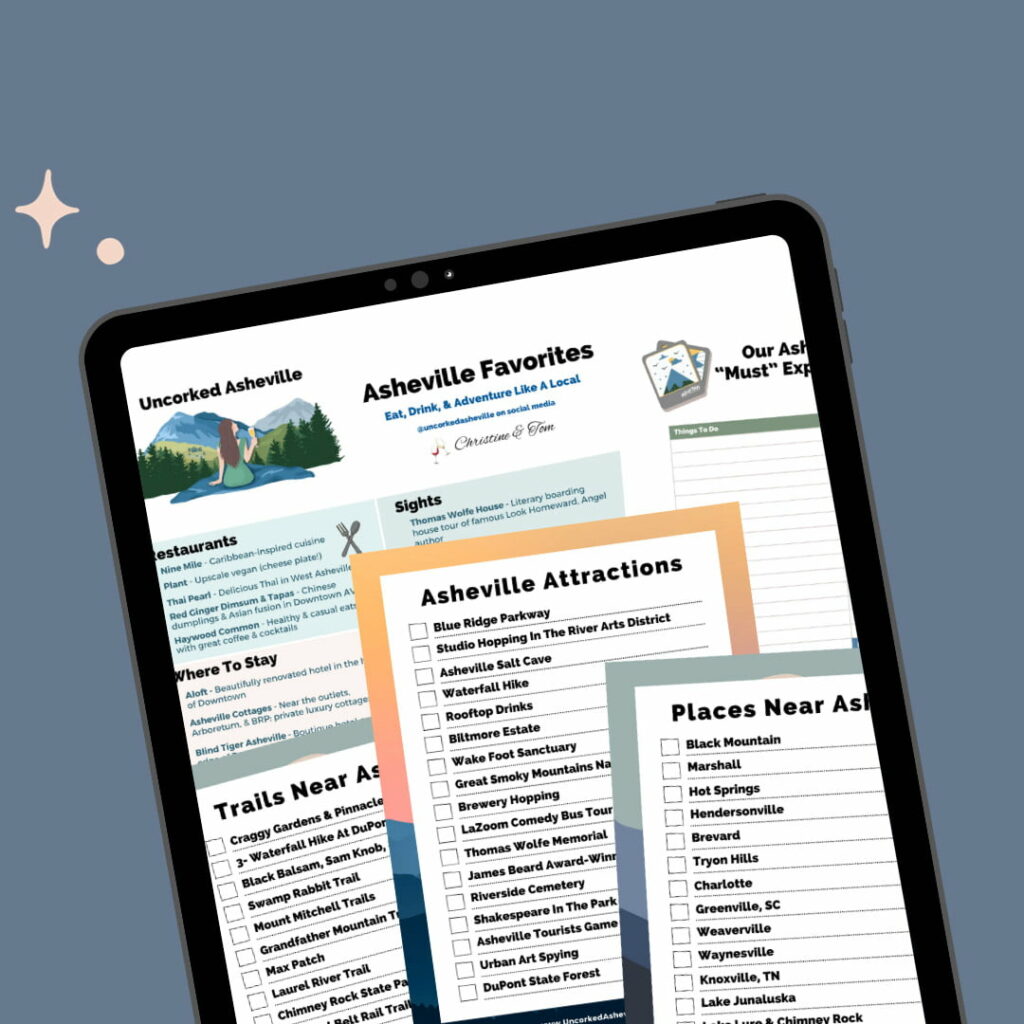 Never Miss Another Asheville Update
Experience Asheville like a local with our free attractions, dining, hiking, and day tripping guides. Get events, updates, and more straight to your inbox from Christine.
6. Stonebowl Korean Restaurant
For Asian food in Asheville, you cannot go wrong heading to the southern part of the city.
It's here you'll find numerous Asian restaurants as well as an Asian market, all within driving distance of each other.
Stonebowl Korean Restaurant is close to Wild Ginger, and if you are debating between the two, Stonebowl promises an extensive menu featuring Korean cuisine.
Unlike Wild Ginger, many of their dishes are a bit spicier — and they label hot dishes with a chili pepper symbol.
Head to Stonebowl Korean for lunch or dinner, and choose from Korean pancakes, stone bowls filled with steamed rice, veggies, and proteins, stir-fry dishes, and noodles.
Of course, they have mango sorbet and green tea ice cream for dessert. For Asheville Asian restaurants, Stonebowl Korean promises an authentic and fresh meal.
Stonebowl Korean | 1987 Hendersonville Rd A, Asheville, NC 28803
7. Ukiah Japanese Smokehouse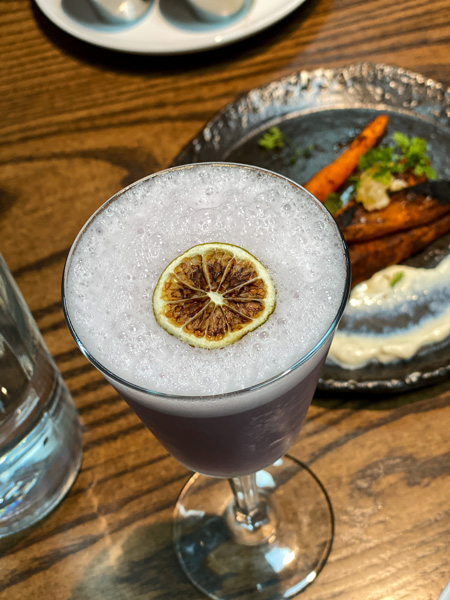 If you are craving an Asheville fine dining experience, Ukiah Japanese Smokehouse is a unique American BBQ meets Japanese street food Downtown Asheville restaurant.
For the best Asian food in Asheville, Ukiah is a bit pricer than the others on this list but also 100% worth it. Our friends described Ukiah as a near-religious experience, and we couldn't agree more.
Newer to Asheville (fall 2021), Ukiah has a gorgeous outdoor patio with a stone fireplace as well as cozy inside seating with a bar and booths.
We highly suggest making advanced reservations online, especially during peak hours.
Get ready to eat delicious raw seafood, meat skewers, and grilled veggies — vegan, veggie, and gf options included.
Ukiah Japanese Smokehouse's shrimp cocktail is a tropical piece of art, and much of the food is designed for sharing.
Order soup bowls, dumplings, and a seasonal and Instagram-worthy craft cocktail.
Afterward, AVL brewery hop around to Wicked Weed, Bhramari, and Green Man. Or, grab tickets for a comedy tour on the LaZoom Bus. The ghost tour is a boozy hoot.
Ukiah Japanese Smokehouse | 121 Biltmore Ave, Asheville, NC 28801
8. Red Ginger Dimsum and Tapas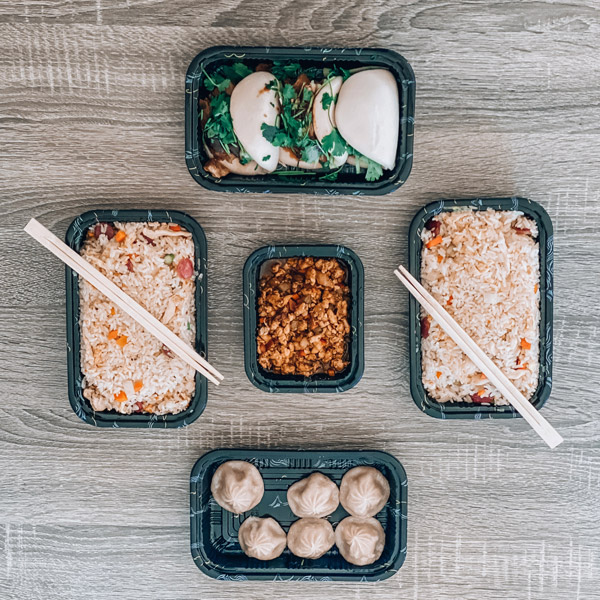 One of the best Asian restaurants in Asheville, if Chinese sharables and tapas are your jam, Red Ginger is a must. We also love ordering takeout from here.
Situated in Downtown AVL near Thirsty Monk, Tupelo Honey, and Jerusalem Garden Cafe — some of Asheville's unforgettable establishments — we head here the most for Asian food in Asheville.
Red Ginger is your go-to if you crave dumplings. They make the best in town. In fact, they've been voted as the "best Chinese food restaurant in Asheville" for 6+ years in a row.
Watch as cooks prepare your steamy dish in their open kitchen. Red Ginger labels gluten-free and vegetarian items, and they recommend ordering 2-3 dishes to share for two people.
Everything at Red Ginger is delicious, from the sushi rolls and fried rice to soups, shu mai, marinated meats, and noodle, rice, and seafood dishes.
You have to order at least one or two types of dumplings, and we cannot resist the chicken lettuce wraps, short ribs, and gua bao.
We also appreciate that you usually don't have to wait for a seat — Red Ginger Dimsum and Tapas has plenty of spots but will still grow busy.
Red Ginger Dimsum & Tapas | 82 Patton Ave Suite 100, Asheville, NC 28801
Even More Asian Food In Asheville:
Andaaz Indian Cuisine
Mr. Sushi
Mela Indian Restaurant
Yum Poke Spot
Save Your Favorite Asian Restaurants In Asheville For Later:
Which Asheville Asian restaurants do you love?
What is your favorite Asian restaurant in Asheville? What do you love to order? Let us know in the comments.
More mouthwatering restaurants by cuisine:
Thai Food
Best Sushi
Indian Food
Best Asheville Pizza Places
AVL Food & Bevie Guide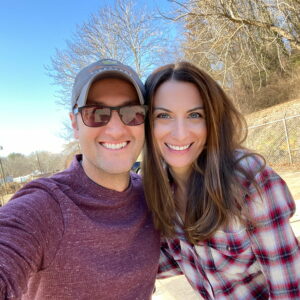 Christine (pronouns: she/her) is the owner and lead writer of Uncorked Asheville. After falling in love with those gorgeous Blue Ridge Mountains, Christine and her husband Tom decided to call Asheville, North Carolina home. When her pointy Italian nose isn't stuck in a book, Christine is adopting all of the kitties, getting lost in the forest, and drinking an ESB. She has a BA in English and History from Smith College, her MLIS from USF-Tampa, and is a former U.S. Fulbright Scholar - Indonesia. Christine also owns The Uncorked Librarian LLC with books and movies to inspire travel.