14 Riveting Facts About Biltmore Estate
As one of Asheville's most popular attractions, uncover the coolest facts about Biltmore Estate sure to enhance your visit.
Is Biltmore House haunted, and do you know how Biltmore Estate got its name? And, how many bathrooms are there in the mansion?
Is it true that the estate once spanned 95,000 football fields? And, where did all of that art come from? How did the winery start?
Some of our favorite Biltmore Estate facts include its roles in popular movies, its 70,000-gallon indoor swimming pool, and the idea that George Vanderbilt basically started his own version of Goodreads.
Oh, and that the gorgeously lit walk to the winery during the holiday season was once the cow manure tunnel.
But like its expansive size, there are so many Biltmore facts, we could not possibly share them all. Plus, we are constantly discovering new ones.
Below, uncover just a few fun Biltmore House facts that are sure to make your visit even better. Be sure to tell us your favorites in the comments. Let's get started!
Explore all of our Biltmore Estate guides, including tours, family activities, itineraries, and more!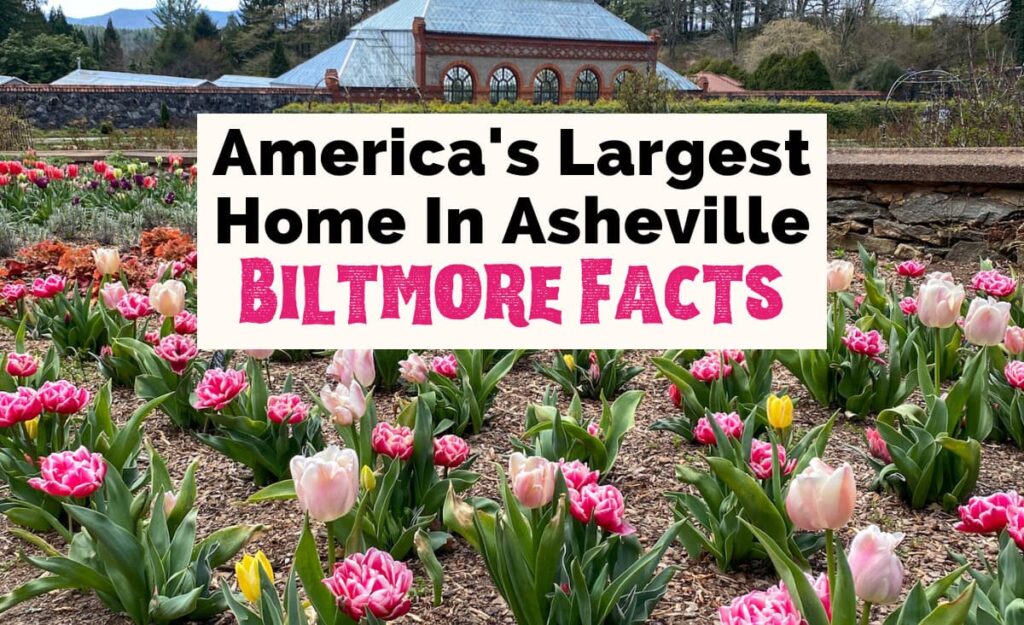 This post may contain affiliate links that earn us a commission at no extra cost to you. If you love these guides, support Uncorked Asheville here.
14 Best Facts About Biltmore Estate
1. Biltmore is named after George Vanderbilt's ancestors' land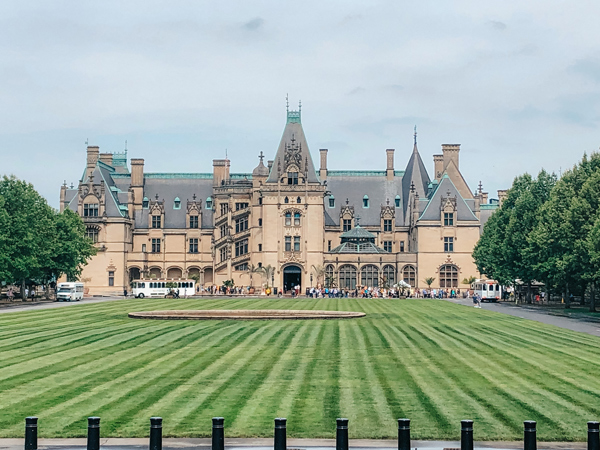 George Vanderbilt commissioned, helped plan, and lived in Biltmore Estate with his family. But who was George Vanderbilt?
George Washington Vanderbilt the 2nd (or 3rd, depending on who you ask) was the quiet and cultured youngest son of William Henry Vanderbilt of the famous Vanderbilt family.
He grew up both spending time in New York with his father and traveling around the world, enjoying his interests in art and philosophy.
George and his mother Maria would take trips to North Carolina together, specifically to the Asheville area.
Upon visiting the Blue Ridge Mountains, George became captivated by the scenery and the climate and decided to build a summer home there.
Naming this house is one of the more interesting Biltmore Estate facts: George chose "Biltmore" as a combination of two parts: "Bilt" and "more."
"Bilt" came from "De Bilt," the land of his ancestors in the Netherlands, and "more" came from the term "moor," meaning "an open, rolling land."
2. Biltmore Estate is America's largest home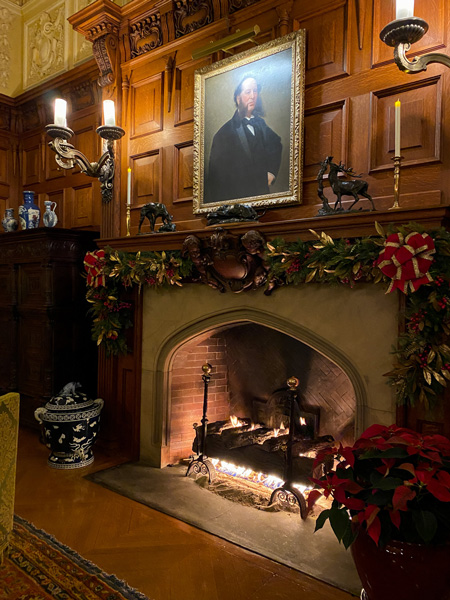 For facts about Biltmore Estate, let's get one thing out of the way: Biltmore is huge.
Back in the late 19th century, George Vanderbilt was looking to create what he called a "little mountain retreat."
But what he got was something that would rival most European palaces.
You would struggle to find a larger dwelling than Biltmore House in the United States because you can't.
At 175,000 square feet, Biltmore is America's largest home.
Construction began in 1889 and finished in 1895.
Due to the scale of the estate, the project necessitated having its own brick kiln, a woodworking factory, and its own railroad to bring building materials in.
The entire project cost five million dollars, which is around $164 million by today's standards, and that's not including the cost of furnishing the place.
Here are some other quick Biltmore House facts: it has 35 bedrooms, 43 bathrooms, and 65 fireplaces to keep them all warm.
If you visit Asheville in the winter, you can catch the fireplaces lit up for Biltmore's Candlelight Christmas Evenings. It's stunning.
Altogether, there are 250 rooms in total in Biltmore House.
3. Biltmore Estate's grounds include 8,000 acres of land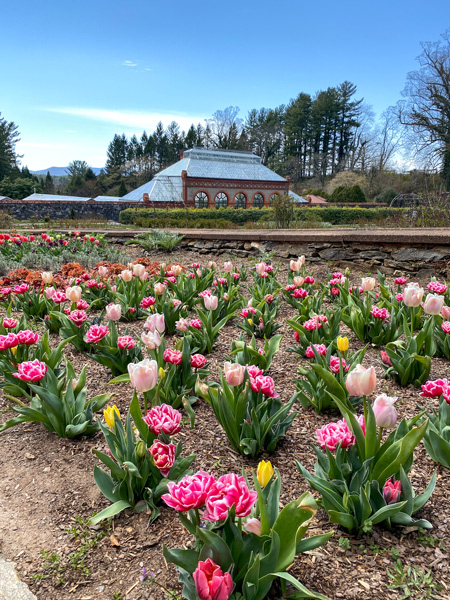 When sharing Biltmore Estate facts and its grandiose claims to size, we cannot leave out the areas surrounding the actual mansion.
All in all, there are roughly 8,000 acres of land collected into Biltmore Estate.
This includes numerous gardens – home to those gorgeous Biltmore flowers – wide meadows, large areas of forest, an exceedingly long rustic driveway entrance, and an interesting collection of other non-mansion buildings.
There's the glass conservatory, which contains a collection of tropical and temperamental flowers and trees plus its own model railway, as well as two restaurants, four gift shops, and a farmyard and playground in Antler Hill Village.
What was once a dairy barn on the estate has been converted into the Biltmore Winery, and then there's The Inn On Biltmore Estate – a 210-room luxury hotel.
For those who prefer a more budget-friendly vacation on the Biltmore Estate, in addition to The Inn, you also have the option of the Village Hotel, which has a much more modest 209 rooms.
4. Biltmore Estate used to be the size of 95,000 football fields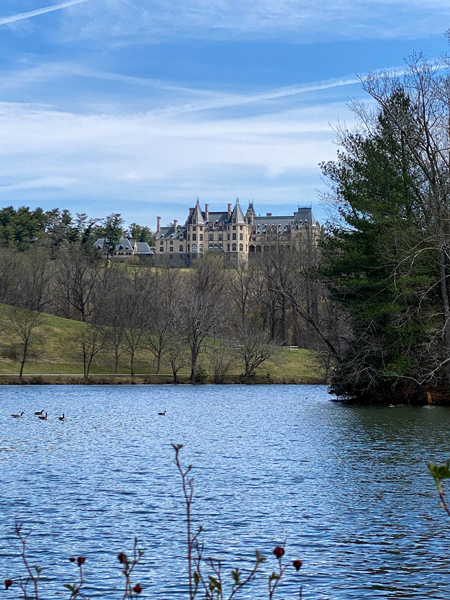 What we can see and enjoy at Biltmore Estate is just a fraction of what the property used to be like back at the turn of the 20th century.
Back then, the collected land mass of the estate was actually more than 15 times the size it is today, with close to 125,000 acres!
As one of the coolest Biltmore facts, that's almost 95,000 football fields – and means that the original estate was larger than 17 of the world's recognized countries (not all put together, but still).
The size of the estate began to be reduced in the early 1900s, with 87,000 acres of land being sold to the federal government.
However, the land came with a caveat that it be kept pristine and natural, which were the wishes of George Vanderbilt, who began the sale but sadly passed away before it could be completed.
As such, those thousands of acres could not be developed for real estate or other destructive purposes, and it instead became what is now the Pisgah National Forest.
5. Biltmore Estate was planned to be self-sufficient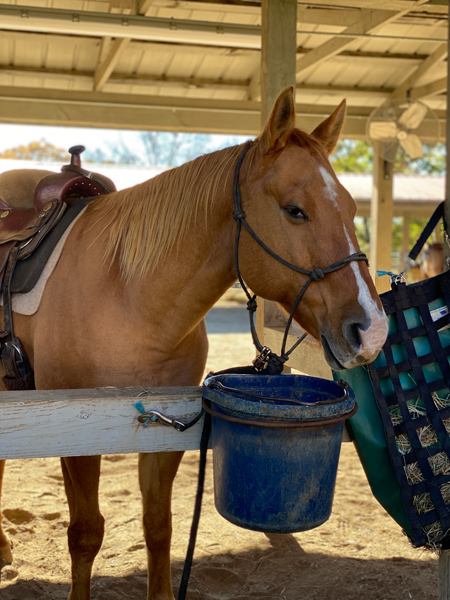 One of the more wholesome and positive Biltmore Estate facts is that it was built with sustainability in mind.
This is noteworthy because many of the super-rich of this period were not environmentally minded or thinking of nature in the long term.
Visitors today can enjoy the fruits of George Vanderbilt's sustainable vision over 100 years later.
To make Biltmore Estate self-sustaining, he enlisted Frederick Law Olmsted, one of America's most famous landscape architects.
Together, they worked out the logistics of natural development and sustainability.
This included the introduction of livestock onto the land, as well as farming river bottoms and engineering natural transitions from formal gardens into natural ones.
Plus, of course, one of Olmsted's suggestions was to "make the rest a forest.' In effect, George enlisted trained forester Gifford Pinchot to perfect a system of management and conservation.
Later, German forester Carl A. Schenck joined the team, and he established the Biltmore Forest School – the first North American school of forestry.
Because of all of their work, the Biltmore Estate is still thriving all year round.
6. Biltmore Estate opened its winery in 1985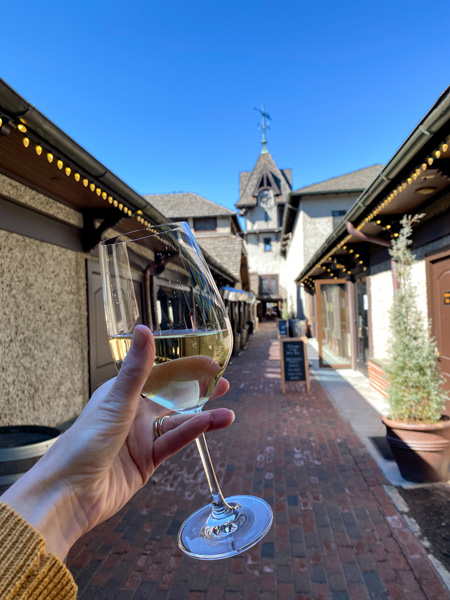 We mentioned it briefly before, but one of the best facts about Biltmore Estate is that it has its own winery.
Unlike many of Biltmore's enterprises, this was not George Vanderbilt's original idea. William A. V. Cecil, George's grandson, kickstarted the winery.
Cecil began planting vines on the estate in the early 1970s, and within a decade, Biltmore Winery came to fruition, opening in 1985.
He believed in continuing his grandfather's ideals of agricultural heritage and longevity.
George Vanderbilt would probably have approved of the idea; true to his collecting habits, he had quite the reserve of fine wines in the family cellar himself.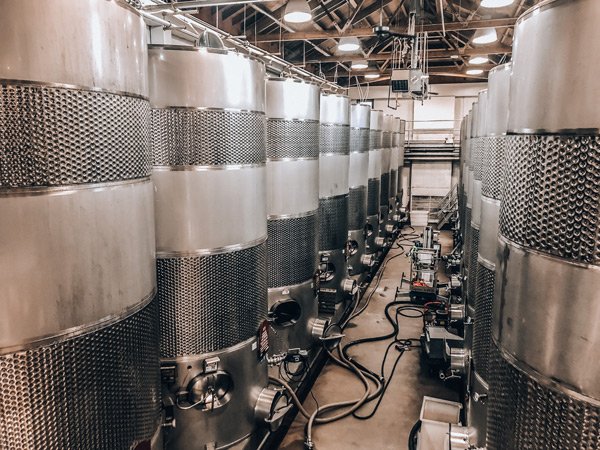 During its lifetime, the winery has gone from strength to strength, with wine masters bringing generations of expertise from places like France and Italy.
The success of Biltmore Winery has led to quite a national enterprise.
Far from being an Asheville-only product, every year they produce around 150,000 cases of wine and ship them to 40 states all over the country.
And as mentioned above, one of the most surprising Biltmore facts is that the sparkling indoor walkway to the winery used to be the cow manure tunnel.
For visitors today, we always enjoy grabbing a glass at Biltmore's wine bar paired with delicious charcuterie.
Biltmore Winery is just one of Asheville's notable wineries.
Read more about Biltmore's bars, cafes, and restaurants.
7. George Vanderbilt's library contains 24,000 books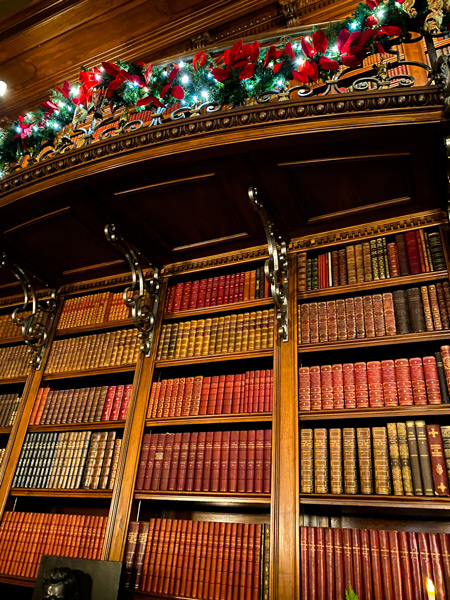 If there's one thing many book-loving people plan as part of their dream house, it's an extensive library, and George Vanderbilt has set the bar pretty high.
In one particular case, that bar is quite literally very high – the library at Biltmore House is two stories tall, housing over 24,000 books in George's collection.
George was apparently quite the reader, managing to work his way through over 80 books a year. Not to mention, this was in the early 1900s before electronic audiobooks were available.
We know quite a lot about George's reading habits because, from the age of 12 years old, he recorded all of the novels he read in his journal, a habit he kept up for the rest of his life.
And, if these bookish Biltmore House facts intrigue you, be sure to read more about Asheville for bibliophiles – and head to the city's top bookstores to add to your own library with some local literature.
In fact, Asheville author Thomas Wolfe wrote about the Vanderbilts in his classic novel, Look Homeward, Angel.
Visiting his mother's boarding house is one of the best things to do in AVL after a tour of Biltmore.
We also recommend local historian Denise Kiernan's book, The Last Castle for even more stunning facts about Biltmore Estate.
8. Biltmore has secret passageways and hidden doors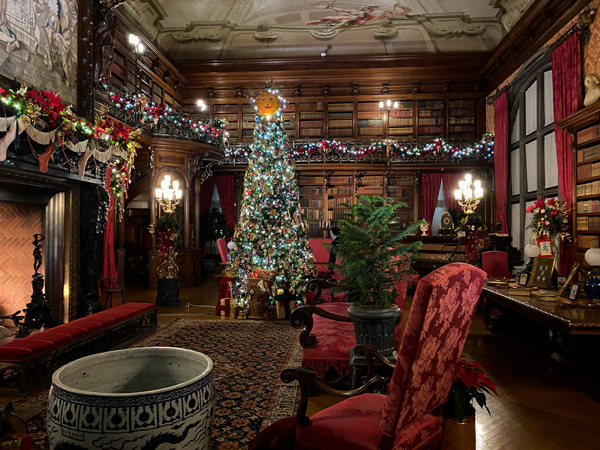 It's a mystery fan's dream; you're wandering around a labyrinthine mansion, admiring all the portraits and architectural marvels, and suddenly you see something.
Some lines on the wall, the glint on the metal of a handle seemingly attached to the bare wall. And then you realize that this is a secret door.
That's right: Biltmore House has secret doors! Leading to secret passageways!
It's one of our favorite facts about Biltmore Estate. Just imagine the murder mystery parties you could create.
The reality of these hidden entrances is, however, a little less sensational than the idea of secret figures scurrying around in the night.
They were put in place so that the serving staff could move around and serve meals to guests without being overtly obtrusive and for moving privately between common areas and other rooms.
There are concealed doorways in the library and in the breakfast room. More excitingly, there is a secret trap door outside in the Winter Garden covered by large blocks of marble.
Inside is a ladder. But where does it lead?
9. The house has a huge collection of artwork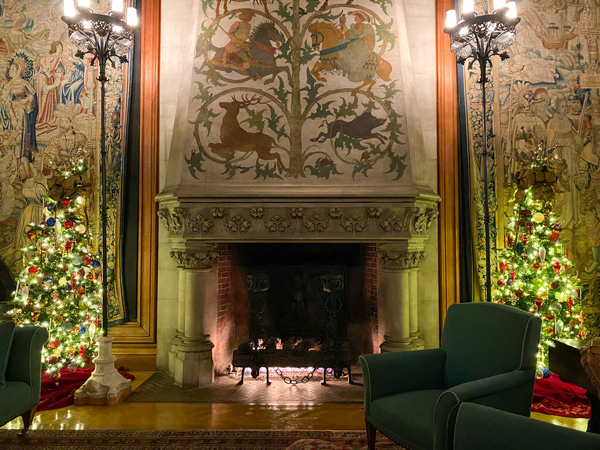 Art lovers craving Biltmore Estate facts won't be disappointed.
As well as being a passionate conservationist when it came to nature, George Vanderbilt was also a consummate collector of art and decor as well.
Whilst Biltmore House was being constructed, George made several trips overseas, during which he purchased a large number of items to furnish his house.
From rugs and carpets to furniture, decorative ornaments, prints, paintings, and linens, he amassed plenty of things to cover every wall and fill every corner with something of beauty.
The furnishings came from all manner of different periods and regions, ranging from the 15th century right up to the then-present day.
In particular, he brought back some expansive 16th-century tapestries which still hang on the walls today.
There are, of course, some good old-fashioned American-made artifacts to be found as well, including the walnut grand piano and some very comfortable (we assume) rocking chairs.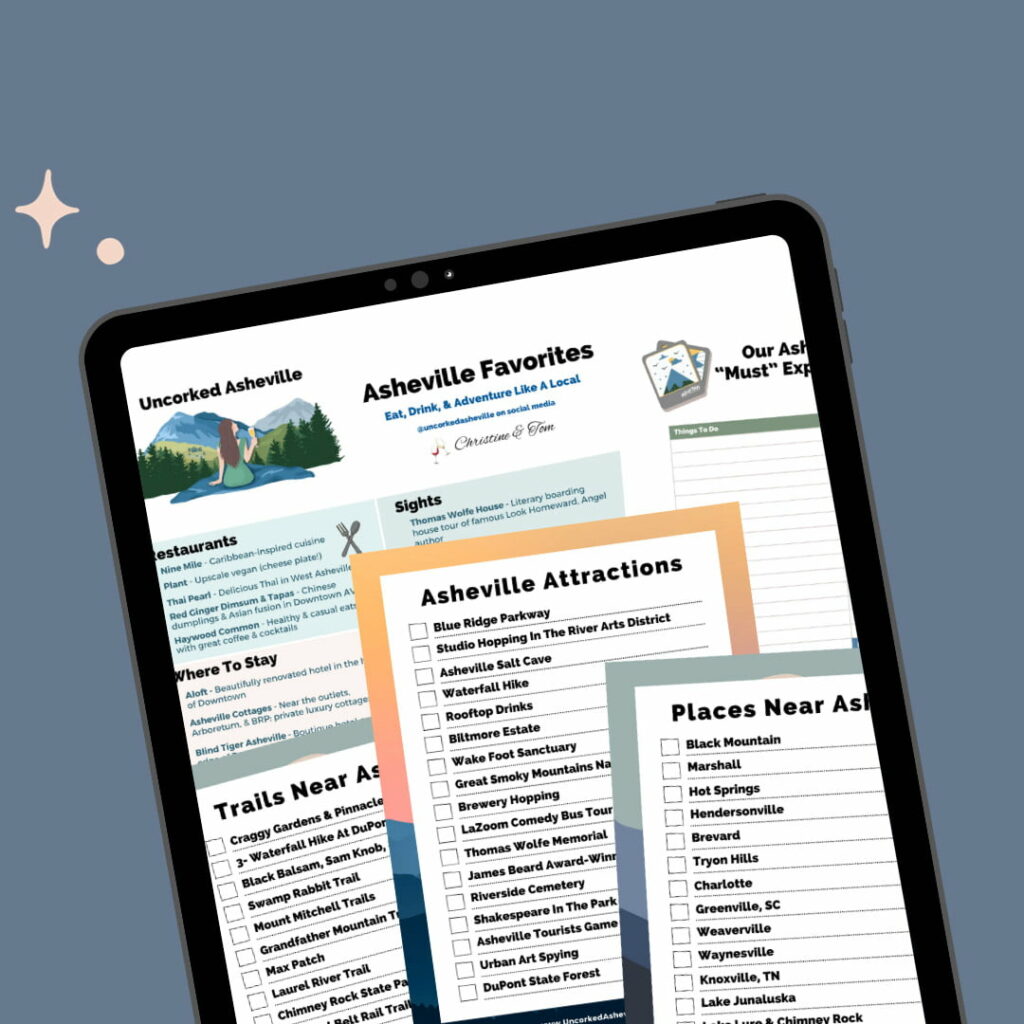 Never Miss Another Asheville Update
Experience Asheville like a local with our free attractions, dining, hiking, and day tripping guides. Get events, updates, and more straight to your inbox from Christine.
10. Biltmore was a "smart house" for its time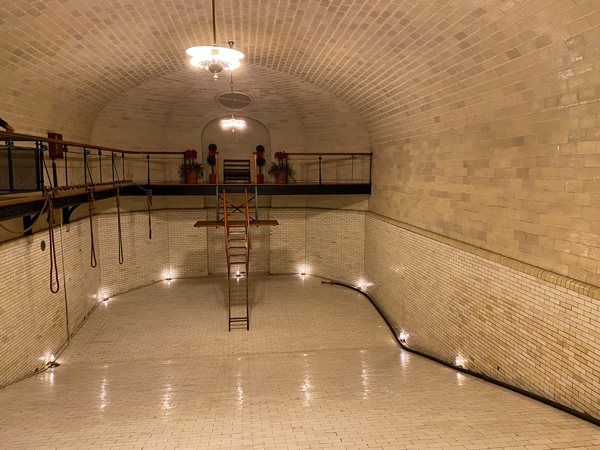 While today we have "smart houses" that are beginning to rival the satellites NASA puts into orbit in terms of technological power, the Biltmore mansion was not too dissimilar back in its day.
First off, it was one of the first residences to be powered by electricity. In fact, the electric power supply was built into the building right from day one.
This is in part to the fact that George Vanderbilt was actually friends with Thomas Edison, though Edison's inferior DC electricity was eventually swapped out in favor of our modern-day AC electric power.
As well as having all the light he could want, George was also an inadvertent innovator in other ways.
Having seen them at the world's fair, he decided that his house should be the first in Asheville to have an elevator. It is still in operation to this day.
Because of the luxury of electricity, George was also able to install an indoor swimming pool, without the need for candles to keep things visible
For top Biltmore Estate pool facts, this one was quite impressive for its time with the ability to hold 70,000 gallons of water.
Ropes hung along the side of the pool for emergencies and non-swimmers.
On top of all of this, he had the first private bowling alley. These are some of the Biltmore facts that really make this extraordinary residence stand out!
Both the swimming pool and bowling alley are especially fun if you are visiting Biltmore with kids.
11. Biltmore might be haunted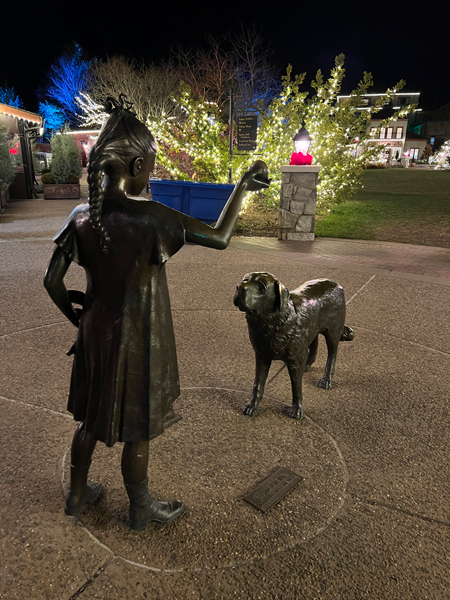 Don't let these facts about Biltmore Estate put you off, but there may well be a supernatural presence at the Biltmore mansion.
On top of the usual uneasy feeling you can get from being in such a large and expansive house, visitors have claimed to experience some stronger and very specific events.
Because the house was such a passion project for George Vanderbilt, and because the Vanderbilt family has left such an impression on the place, many feel that a part of their spirits remains.
When standing in front of the main marble fireplace, the ghostly voice of Edith Vanderbilt can sometimes be heard calling out to George, much as she did in life.
Even more unnerving is the report that cackling maniacal laughter has been heard coming from the drain in the underground swimming pool room.
Those who have heard it have also had the most distinct sensation of being splashed with cold water.
Is Biltmore Estate haunted? If so, then it's just one of the many haunted places in Asheville.
If these ghost stories intrigue you, uncover even more NC folklore and explore its abandoned areas and ghost towns.
12. You can take a tour of the roof (and other places)!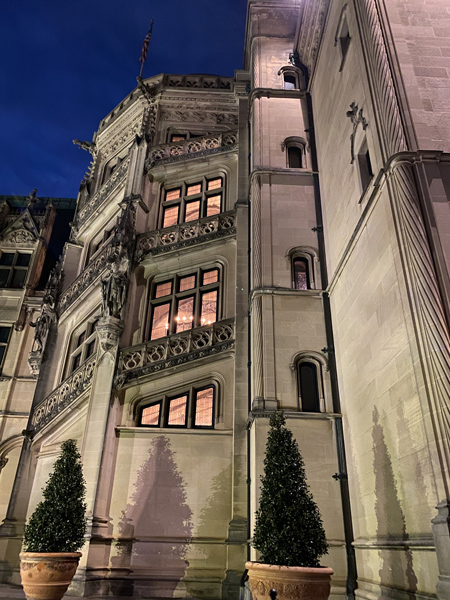 For a mansion like Biltmore, it's great to be able to walk around and learn about the rich history of the place.
But while many historical landmarks just take you through the inside (and sometimes only around the outside), one of the fun facts about Biltmore Estate is that you can explore the roof.
A special tour will take you through all the areas that are unavailable to regular guests and visitors and must be booked in advance due to its exclusivity.
On the rooftop, spy grand views that the original Vanderbilt family residents would have been able to enjoy.
You'll also be able to see up close the 9 gargoyles and grotesques that lurk on the mansion's rooftop extremities.
See what other Biltmore tours you can take, including the winery.
13. Biltmore Estate has been featured in many movies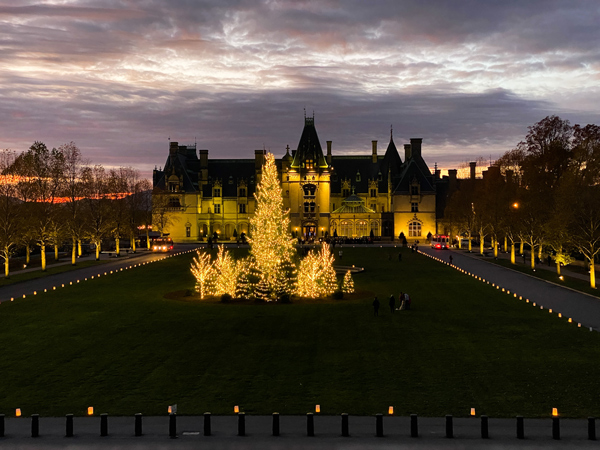 This might be one of the most well-known Biltmore Estate facts, especially to those who visit the mansion for the first time but think that they might have seen it somewhere before.
Biltmore Estate has featured in some of the most famous Hollywood movies from the last few decades.
Everything from Forrest Gump and Patch Adams to Being There, The Last of the Mohicans, and Hannibal have used the opulence of the house and grounds to improve their visual palates.
For movie fans, one of the best things to do at the Biltmore Estate is to work out which places on the estate were scenes from famous movies.
Check out other hot spots for movies filmed across North Carolina. With a huge production facility in Wilmington, it's no surprise, really.
14. There's more to the decorative details than meets the eye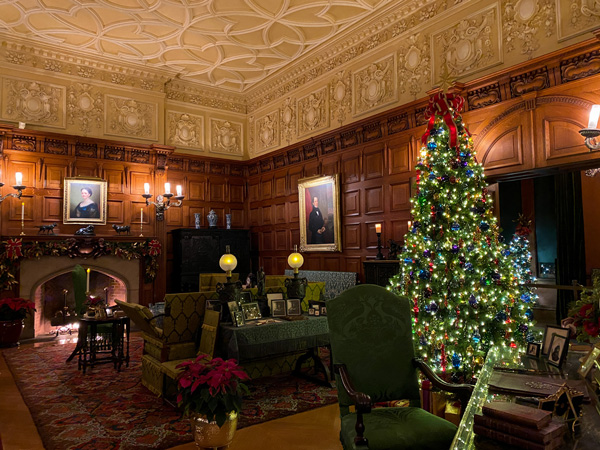 All throughout Biltmore mansion, you can find extra detailing and embellishments as befitting an abode of such an extravagant nature.
But these additions are more than just flourishes for the sake of flourishing; one of the lesser-known Biltmore facts is that many of them are directly connected to the Vanderbilt family.
The Vanderbilt family crest features acorns and oak leaves as symbols of strength, growth, and longevity, and you can find them inserted into patterns all around the house.
Wherever there might be an embossed piece of stonework, or some copper flashing, or some added filigree, it may well contain oak leaves and acorns.
George Vanderbilt's initials are also prominently featured throughout the building and grounds.
It's fun to try and spot these little extra details as you explore the estate!
Biltmore Estate Visitor Information
Address: 1 Lodge St Asheville NC 28803
Website: https://www.biltmore.com/
Phone Number: (800) 411-3812
Save These Biltmore Estate Facts For Later: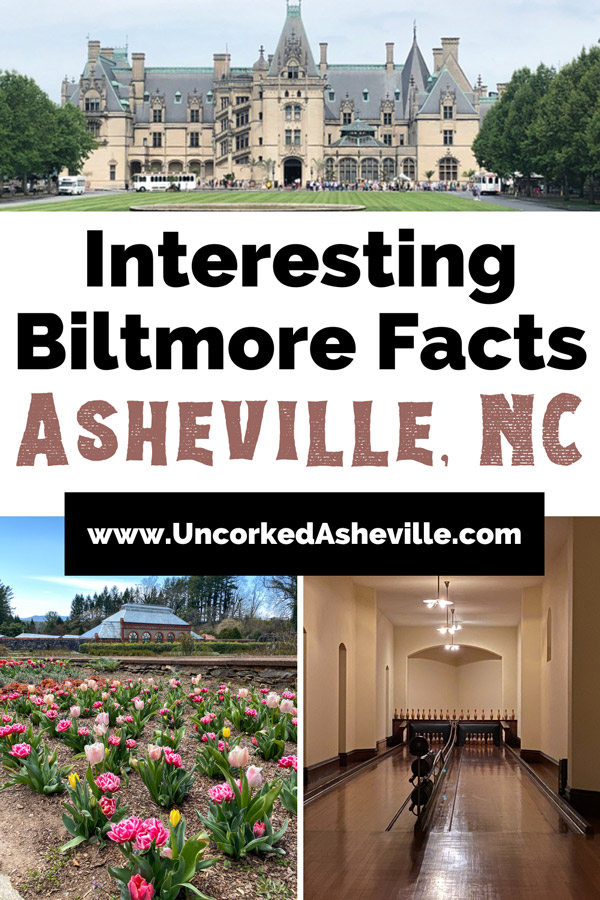 Where To Stay In Asheville
Explore the best places to stay in Asheville. A few of our top suggestions:
Aloft – Downtown Asheville – Centrally located and recently renovated, enjoy a rooftop pool, a gorgeous bar, and trendy rooms.

The Omni Grove Park Inn – Treat yourself to a luxury resort in North Asheville, complete with breathtaking sunsets, terrace bars and dining, and loads of Asheville history.

Hampton Inn And Suites Asheville Biltmore Area – A budget-friendly but renovated hotel on busier Brevard Road that's perfect if you wish to stay between Biltmore Estate, Downtown Asheville, and the Blue Ridge Parkway.

Asheville Cottages – Gorgeous 1 to 3-bedroom cottages with a private deck, housing a grill and hot tub. Find luxurious heated-floor bathrooms with rain showers, a well-stocked kitchen, and the cleanest rooms in town.

Foundry Hotel – An oasis in Downtown Asheville, Foundry Hotel is a nod to AVL's industrial history. Find famous restaurant Benne on Eagle while sleeping ensconced in charm and elegance.

Country Inn & Suites by Radisson, Asheville Westgate, NC – Located off of the highway as you enter AVL, find a sleek and clean hotel at a great price.

Black Walnut B&B Inn – Designed by Biltmore's supervising architect, Richard Sharp-Smith, this 1899 inn is close to Downtown AVL and serves afternoon tea. Two rooms are pet-friendly.
Don't miss out on these Asheville properties on Booking.com, too.
What are your favorite Biltmore facts?
What facts about Biltmore Estate do you find most surprising or interesting? Let us know in the comments!
P.S. If you are visiting Biltmore, you might be interested in the best places to eat close to the estate. Biltmore Village is especially great for its restaurants and cafes. History makes us hungry!
If you enjoy facts, peruse these Great Smoky Mountains National Park facts or facts about black bears.
History Lovers May Also Enjoy:
Asheville's Must-Visit Museums
Biltmore Passholder Benefits
Riverside Cemetery Guide
NC Civil War Sites
North Carolina Authors