13 Important Civil War Sites in North Carolina
For history buffs and travelers, uncover the 13 most important Civil War sites in North Carolina that you can visit today.
North Carolina played a vital role in the American Civil War, which began in April 1861 and ended four years later in April 1865 (officially August 1866).
A battle between the Union (the North) and the Confederacy (the South), the Civil War was largely about slavery and its expansion – or what would become its abolishment.
Throughout the war, North Carolina remained divided but ultimately joined the Confederacy, contributing around 130,000 North Carolinians to serve across military branches.
A small number of North Carolinians – about 8,000 – fought in the Union regiments, and it is estimated that over 40,000 North Carolinians lost their lives during the war.
With key ports and battles, it is no surprise that there are a plethora of essential Civil War sites in NC that visitors frequent today.
While many of these North Carolina battlefields are National Historic Sites and Landmarks, a few are no longer standing or have a small tribute around the site.
Some Civil War battlefields in North Carolina also offer reenactments. Find an interactive and educational museum or two, too.
Other NC Civil War sites provide memorials, re-created cemeteries and vessels, and visitor centers filled with exhibits and information.
So, if North Carolina Civil War sites interest you, keep reading to learn their history, what to expect for your visit, and what else to do in the area. Let's get started!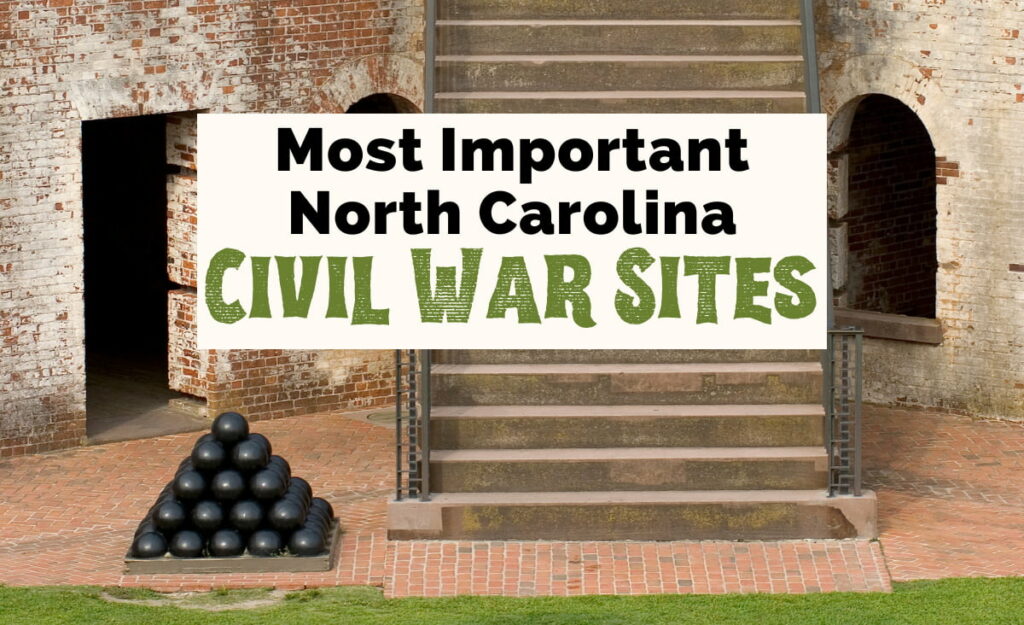 This post may contain affiliate links that earn us a commission at no extra cost to you. If you love these guides, support Uncorked Asheville here.
13 Famous Civil War Sites In North Carolina
Bentonville Battlefield
Just under an hour's drive from Raleigh, NC you can find the community of Bentonville.
Here, rival armies of the Civil War fought the Battle of Bentonville for three days in March 1865.
It was a particularly bloody battle, with hundreds of soldiers killed and more than a thousand men on both sides injured or missing.
After being surprised by the Confederate Army, the Union was able to hold together and then drive back the attackers, avoiding a potentially devastating loss.
Today, the 130 acres of the battlefield are now part of the preserved Bentonville Battlefield area.
The entire place was declared a National Historic Landmark in 1996 and is one of the best Civil War battlefields in North Carolina to see.
Visitors can walk the 5 miles of walking trails that follow the lines of the original trenches that were built for the battle.
At the site, there's also Harper House – a restored 1850s house that served as a field hospital for Union soldiers during the battle.
Harper House is next to the Bentonville Battlefield museum.
With their guidance, you can take a guided tour of Harper House's interior, and experience what it might have been like to be at the battle itself.
Bentonville Battlefield State Historic Site | 5466 Harper House Rd, Four Oaks, NC 27524
Brunswick Town/Fort Anderson State Historic Site
The location of the former Fort Anderson is one of the most southerly North Carolina Civil War sites.
Sitting on the banks of Cape Fear River south of Wilmington, Brunswick Town used to be a pre-Revolutionary port until it was completely destroyed by British troops in 1776.
Once the Civil War began, Fort Anderson was one of the many Confederate military installations to be constructed to defend places such as the Wilmington area.
Major general Samuel Gibbs French constructed the fort on top of the old village site and even included underground "bomb-proof" shelters for troops to use against heavy artillery.
While the fort no longer stands today, there are still the remains of the foundations and fortifications, which are linked by a walking trail at the site.
History enthusiasts will enjoy the visitors center, which gives information about Fort Anderson, the history of Brunswick Town, and details of the excavations of both places.
Brunswick Town/Fort Anderson State Historic Site | 8884 St Phillips Rd SE, Winnabow, NC 28479
Fort Macon State Park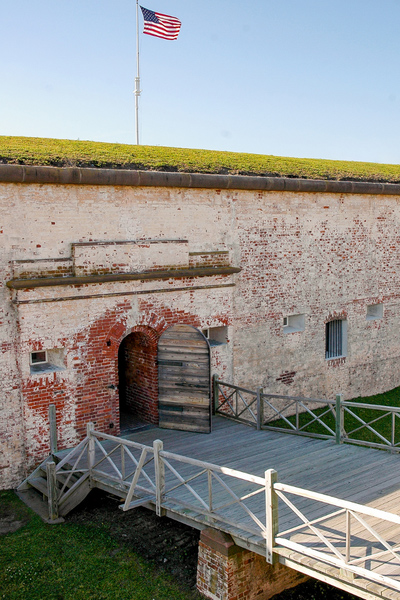 This impressive and imposing structure is one of the largest Civil War sites in North Carolina that's still standing, even though it was actually built before the Civil War following the War of 1812.
Located right on the Atlantic Ocean among the strategically important islands in the Onslow Bay area, Fort Macon even has its own state park surrounding it.
But back in the spring of 1862, this Confederate military base was the subject of a siege that lasted 35 days until the Union amassed enough artillery to breach its defenses.
There's a lot to explore at Fort Macon, both indoors and outside, with extensive information available, plus a visitors center and many exhibits.
One of the best things about NC Civil War sites like this is that there's still plenty to do once you've done everything at the fort.
Because of its seaside location, visitors can spend some time beachcombing, hiking the dune fields and salt marshes, seeing lots of local birds and dolphins, and much more in the rest of the state park.
Fort Macon State Park | 2303 E Fort Macon Rd, Atlantic Beach, NC 28512
Fort Fisher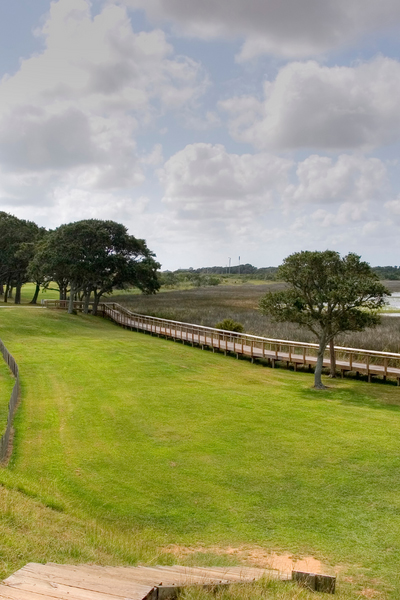 During the Civil War, getting supplies into Wilmington was one of the most important tasks of the Confederate Army.
As such, the naval route was heavily defended by forts such as Fort Fisher.
Due to its importance, the fort's defenses were heavily increased in 1862 in preparation for what would likely be a considerable assault should the Union get the chance.
And, in the end, they did. The battle of Fort Fisher was one of the most important Civil War battles in NC.
Although the Union had tried and failed one month before, the second attempt – which began on January 12, 1865 – was successful and proved decisive.
Losing Fort Fisher was one of the final blows that brought about the end of the Confederacy.
There are lots of period pieces to see at the Fort Fisher State Historic Site, including plenty of fortifications and cannons, as well as a not-for-profit museum which is free to enter.
The site became a registered National Historic Landmark in 1962.
Because of its location right next to the beach, Fort Fisher also happens to be one of the most picturesque Civil War sites in NC.
Fort Fisher | 1610 Fort Fisher Blvd S, Kure Beach, NC 28449
Bennett Place
Few people would have been able to predict that James Bennett's simple farmhouse would become one of the most important Civil War sites in North Carolina.
There were no battles fought there, and no fortifications of any kind.
However, this is where the Civil War ended for not just North Carolina, but for South Carolina, Georgia, and Florida as well.
Bennett Place is where Confederate General Joseph E. Johnston met with Union General William T. Sherman on April 26th, 1865 to formally surrender his army and bring about the end of the war in NC.
Visitors to this historical landmark on the outskirts of Durham, NC will find the reconstructed farmhouse, a memorial statue, and a small museum that's packed with information and artifacts.
Part of the site contains the reconstructed log kitchen and smokehouse from the original Bennett family farm, which provides a glimpse into the life of a farmer during the Civil War.
There are also historical reenactments in period costumes during the year.
Bennett Place | 4409 Bennett Memorial Rd, Durham, NC 27705
The Port o' Plymouth Museum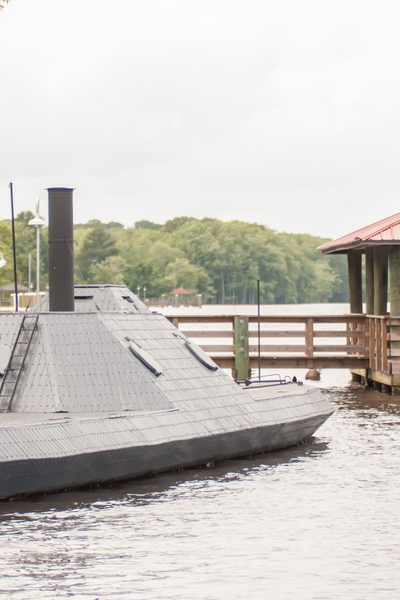 Unlike other North Carolina battlefields where forces clashed on foot, the Port O'Plymouth Museum commemorates a naval engagement instead.
The Battle of Plymouth in 1864 was an outright victory for the Confederate forces and was the third-largest Civil War battle fought in North Carolina.
During the fighting, the CSS Albemarle, an ironclad ramming vessel, managed to sink and damage several important Union ships – more than any other ironclad in the entire war.
Over four days in April of that year, the Confederate Army managed to disrupt the Union Navy ships that were attempting to support the Union garrison stationed in Plymouth.
Anyone who wishes they could see what that might have looked like should head to the Port O'Plymouth Museum, which is housed by the Roanoke River in a former 1923 Atlantic Coast Line Train depot.
You'll be able to see a replica of the CSS Albemarle sitting in the river and learn all about the history of the fighting.
The Battle of Plymouth is also reenacted every year as part of the living history activities that are held regularly across North Carolina.
The Port o' Plymouth Museum | 302 E Water St, Plymouth, NC 27962
Averasboro Battlefield and Museum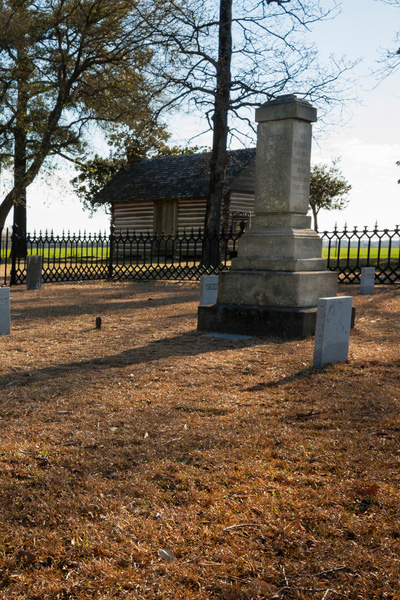 Fought towards the end of the Civil War, the Battle of Averasboro was a relatively quick fight by Civil War standards, lasting just one day, albeit from dawn until dusk.
On March 16th, 1865, the Confederates attacked the Union army whilst it was divided into two parts.
At Averasboro, Major General Henry W. Slouch encountered the troops of Lieutenant General William J. Hardee.
After an entire day of fighting with both sides trading control of the battle, Hardee withdrew.
Each side lost hundreds of troops in the fighting, and today visitors can find the painstakingly recreated Chicora Civil War Cemetery with headstones and commemorative information.
Like many NC battlefields, Averasboro has hundreds of acres of land preserved under the American Battlefield Trust.
The museum itself has a huge number of period artifacts and memorabilia all packed into a relatively small space.
But the care and attention to detail put into the museum and visitors center more than makes up for any lack in size here.
The gift shop also has a large collection of books and maps for historians.
For NC Civil War sites, Averasboro Battlefield was listed on the National Register of Historic Places in 2001.
Averasboro Battlefield and Museum | 3300 NC-82, Dunn, NC 28334
New Bern Academy Museum
While most of the rest of North Carolina was under Confederate control, the town of New Bern had the distinction of being the largest NC city to be under continuous Union occupation.
As such, the town has a rich history and is one of the most interesting Civil War sites in North Carolina.
In order to tell this story, the New Bern Academy Museum has a number of permanent installations dedicated to the Civil War era.
These exhibits include Face to Face: Civil War Sketches and Stories, which cover the daily lives of those living in New Bern during the war.
There are also sections on the city's military occupation, the Battle of New Bern, and the Confederate defense against the Union assault.
All this is housed in an early 19th-century building that actually used to be a school.
New Bern Academy Museum | 508 New St, New Bern, NC 28560
New Bern Battlefield Park
The Battle of New Bern did not look like an easy win for the Union Army.
In order to gain control of New Bern, the Union forces had to break the Confederate troops who were hiding behind heavy pre-made defenses.
Fortunately for the Yankees, however, there was a central weak spot, and once they managed to break through the defending army's lines, the Confederates were forced to flee and regroup miles away.
This victory for the Union on March 14, 1862 is commemorated at New Bern Battlefield Park.
For Civil War sites in NC – and on just 25 acres of land – find informative signs, detailed panels, battlefield trails, and a visitors center.
The entire place is very well maintained, and visitors can enjoy getting back to nature as they walk through the forested areas and walkways.
Brochures for a self-guided tour are available, but educational guided tours can be arranged by appointment with the New Bern Historical Society as well.
New Bern Battlefield Park | 300 Battlefield Trail, New Bern, NC 28560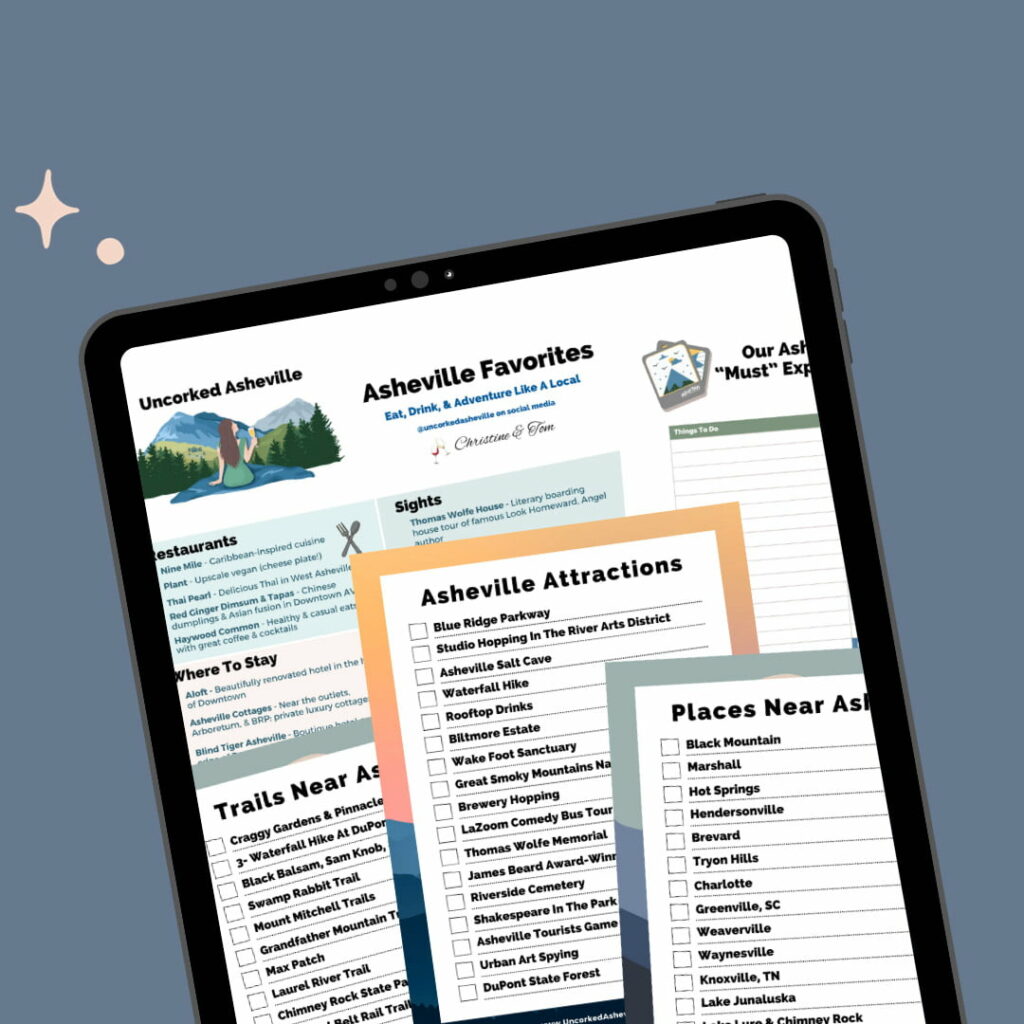 Never Miss Another Asheville Update
Experience Asheville like a local with our free attractions, dining, hiking, and day tripping guides. Get events, updates, and more straight to your inbox from Christine.
Kinston Battlefield Park
Just across the Neuse River to the south of Kinston, NC is one of the smallest yet most cared for Civil War sites in North Carolina.
The First Battle of Kinston Civil War Battlefield Park (to give it its full name) is a labor of love from the people of Kinston to anyone who wants to learn about American history.
This park sits on the site of the Confederate Army's last line of defense against the Union advance during the Battle of Kinston over the course of December 13th-14th, 1862.
While the Confederates put up a stubborn and considerable fight under General Nathan G. Evan, they were outnumbered 6-1 and eventually forced to withdraw.
The park contains many detailed signs complete with maps and troop movement diagrams and some period replica cannons that even come with weight and caliber statistics.
As well as this there are memorials to both Union and Confederate soldiers and a replica of Harriet's Chapel, a wooden church that served as a strategic position of the battle and later as a field hospital.
Kinston Battlefield Park | 1400 Harriette Dr, Kinston, NC 28504
Goldsborough Bridge Battlefield Park & Garden
The destruction of Goldsborough Bridge was the main objective of Union Major General John G. Foster.
He and his men managed to make their way across North Carolina despite several Confederate attempts to stop them and arrived at the bridge on December 17th, 1862.
By destroying the bridge and large sections of train tracks, the Confederate supply chain from Wilmington was disrupted and caused a huge blow against the South.
The "Last Battle of Foster's Raid," which saw 15,000 soldiers in desperate fighting, is reenacted every December in Dudley.
For the rest of the year, the area is a quiet series of fields marked by a single stone memorial and flag post.
It is definitely one of the most understated Civil War sites in North Carolina, but it is also one of the most peaceful and hallowed places of remembrance for the hundreds who fought and died there.
Goldsborough Bridge Battlefield Park & Garden | 225-371 Old Mt Olive Hwy, Dudley, NC 28333
Roanoke Island
During one of the earliest battles of the Civil War, the Union naval forces attacked the Confederate defenses set up in the North Carolina Sounds.
On February 7th, 1862, Roanoke Island was bombarded from the sea before Union soldiers made landfall and set up camp.
The next day, they flanked the Confederate soldiers and forced their surrender.
From that point on, Roanoke Island was under the control of the Union until the end of the Civil War.
There are plenty of places on Roanoke Island that should be of interest to Civil War enthusiasts, considering a lot of the island is a battlefield in itself.
For a detailed, interactive, and family-friendly approach to the history of the island, head to the Roanoke Adventure Museum at Festival Park.
Here you can find exhibits and information (and costumes for the kids) about the Battle of Roanoke Island, as well as a history of the Indigenous peoples of the island and also its many shipwrecks.
For North Carolina Civil War sites, this one is quite family-friendly.
Roanoke Island Adventure Museum | 1 Festival Park, Manteo, NC 27954
More Civil War Sites in NC from Christine
UNC-Asheville Area | Riverside Cemetery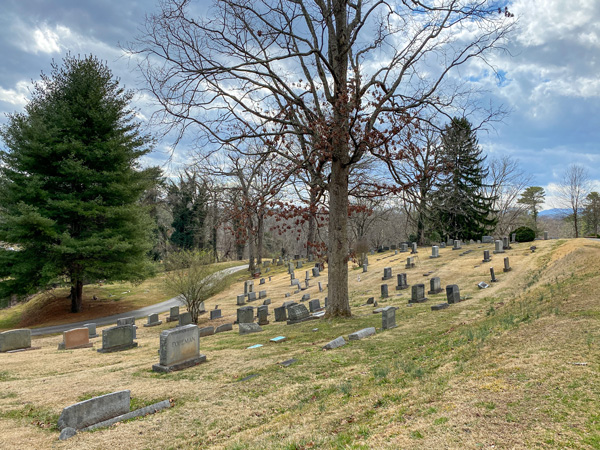 While not the most famous of North Carolina Civil War sites, due to its strategic location, our hometown of Asheville saw fighting, is where key leaders lived, and is also where they buried prominent Confederate veterans.
Asheville also housed an armory along with training camps and prisons.
The Battle of Asheville was one of the last of the Civil War, taking place on April 6, 1865 – just three days before Robert E. Lee and his army surrendered.
This 5-hour standoff took place around what is today UNC-Asheville.
While there is not a lot of information about the Battle of Asheville, historians do know that it was a failed attempt by the Union Army to capture Western North Carolina's largest city.
Union forces headed to TN were instructed to take Asheville only if they could do so without significant losses. A surprise militia army caused their retreat.
Today, many Civil War soldiers and leaders are buried at Asheville's Riverside Cemetery in the Montford neighborhood, including wartime governor Zebulon Vance and James Posey, one of Lincoln's bodyguards.
Also one of Asheville's most haunted sites – as well as around UNC – locals say that they can hear gunshots and cannon fire from the war.
Others claim to have seen the ghosts of marching Confederate soldiers.
For more Civil War sites in North Carolina, especially around Asheville, there is also the Vance Birthplace in Weaverville as well as "Connemara" – the historic Carl Sandburg Home – in Flat Rock.
Riverside Cemetery | 53 Birch St, Asheville, NC 28801
Save these NC Civil War Sites For Later: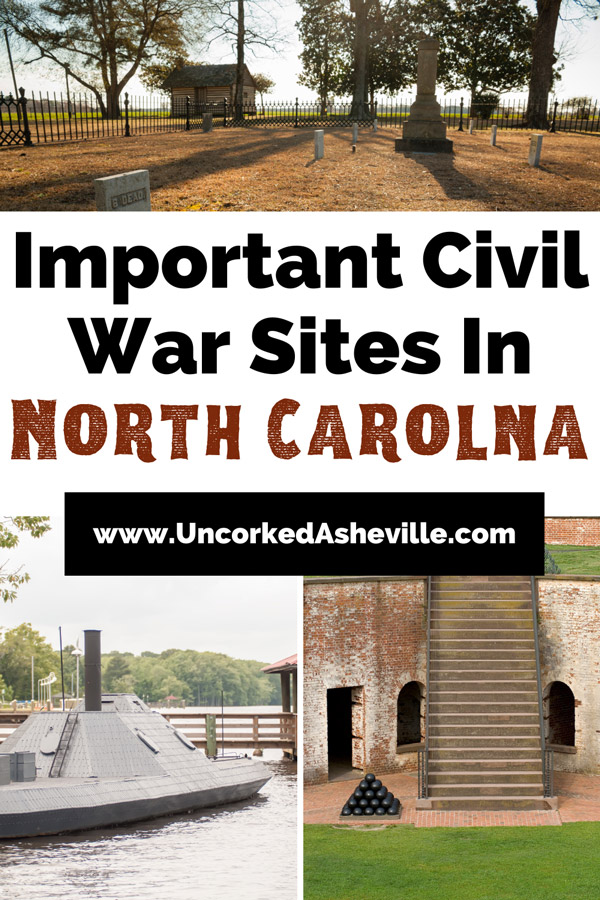 What Civil War sites in NC have you visited?
Which of these North Carolina Civil War sites have you been to? Are there any that we should add to our list? Let us know in the comments.
History Lovers May Also Enjoy: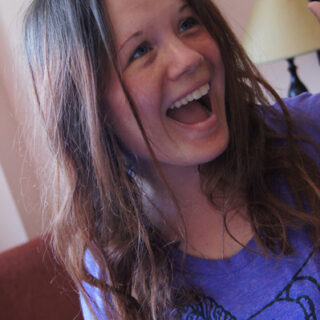 Dagney (pronouns: any) is a neurodivergent writer and book nerd who is drawn to all things weird and macabre. She also loves anything to do with fast cars, unhinged anti-heroes, and salt. When she isn't working or reading, you're likely to find her eating Indian food, playing board games, or hiding out somewhere dark and quiet, stuck down an internet rabbit hole. The easiest way to win her over is through cats and camels.