16 Best Southern Gothic Movies To Watch Now
Travel across the South with the best Southern Gothic movies to watch from the comfort of your home.
Southern Gothic films tend to focus on slavery, alienation, poverty, racism, violence, and the blending of what is supernatural and real.
And, many Southern Gothic movies – like Southern Gothic literature and especially those from the 20th century forward – are also meant to refute and critique the idealist version of the Antebellum South, which was full of suppression and racial tensions.
Below, we are sharing just a few popular Southern Gothic movies across the decades – and across State lines – in all genres.
Find suspenseful and gruesome Southern Gothic horror movies alongside gut-wrenching dramas and iconic classics.
Just be forewarned that a few of these movies are of their time and must be watched with a critical eye.
And, of course, since "best" is subjective, be sure to let us know your personal favorite Southern Gothic movie in the comments. Let's get started!
Find even more art, history, movie, and book-related articles.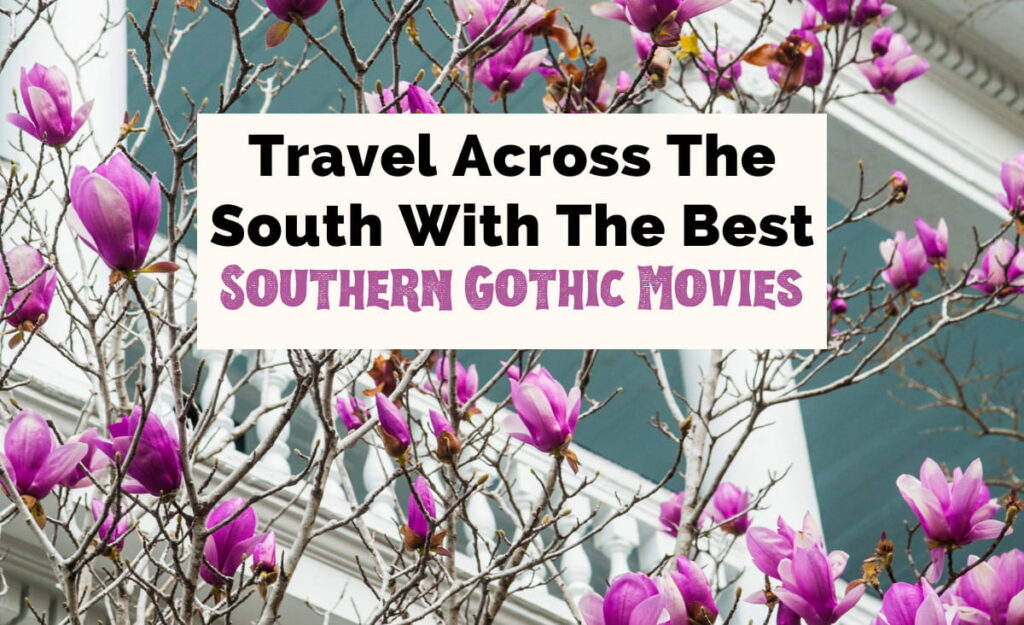 This post may contain affiliate links that earn us a commission at no extra cost to you. If you love these guides, support Uncorked Asheville here.
Find even more Southern Gothic films and books:
16 Best Southern Gothic Movies
Big Fish (2003)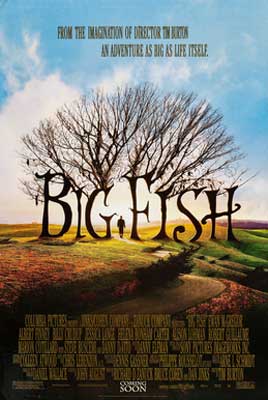 This Southern Gothic movie mixes the real with the fantastical for a deeply emotional thematic journey.
When his father Edward tells an outlandish story about the day he was born, Will Bloom decides that he's had enough of Edward's blatant lies and stops speaking to him.
Years later, Edward has cancer, and Will decides to head back down to where he grew up – Ashton, Alabama – and spend some time with him.
Of course, this means even more exaggerated and unbelievable tales from his father, so Will decides to see if he can tell if there's any truth to these stories at all.
With Big Fish, director Tim Burton provides his trademark whimsy and creative visuals, as well as a couple of familiar faces from his group of regular collaborators.
Whatever your opinion of the sometimes divisive "funky" style of Burton, his Southern Gothic movies are not dull to look at!
In the Heat of the Night (1967)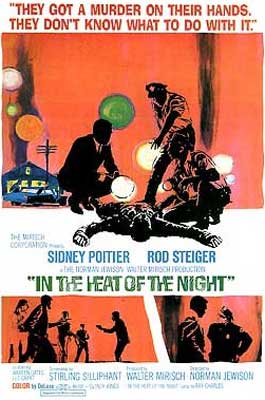 One night in the town of Sparta, Mississippi, the body of a wealthy industrialist is found lying in the street, murdered.
Local police officer Sam Wood later finds a Black man with plenty of money on him at the train station and arrests him for the murder.
However, this man turns out to be Virgil Tibbs, a top homicide detective from Philadelphia, and very much not the murderer.
Despite open hostility and racism in the town, Tibbs decides to stay and help solve the murder. But he may not be able to keep himself safe for long.
This gripping and suspenseful murder mystery is one of the most iconic Southern Gothic movies ever made.
It represents a turning point in how audiences reacted to depictions of resistance against racism in movies.
Ballast (2008)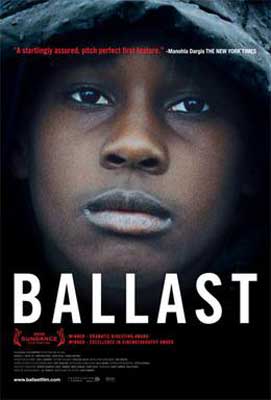 Following the death of his twin brother Darius by suicide, local store owner Lawrence is despondent.
Whilst reeling and still in shock, he attempts to end his own life with a gunshot to the chest but survives.
Because he ran the store with his brother, Lawrence finds he cannot return there and instead spends his time in their formerly shared apartment.
Into this mix comes Darius' estranged son James, as well as his mother Marlee, who both have extreme emotional and financial problems of their own.
Together, can this unlikely family unit find some peace?
Writer/director Lance Hammer's debut is one of the most contemplative yet powerful Southern Gothic films on this list, with cinematography that's just as bleak as the characters' prospects.
Interview with the Vampire (1994)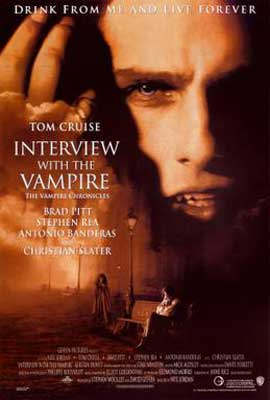 On a dreary night in San Francisco, reporter Daniel Melloy enters an apartment in order to meet with a mysterious man who claims to be a vampire.
The man in question turns out to be named Louis de Pointe du Lac, and he is every bit as undead as he claims to be.
Speaking to an enraptured Melloy, Louis recounts his life in late 18th century Louisiana, his vampiric transformation at the hands of the vampire Lestat de Lioncourt, and his un-life thereafter.
This book-to-movie adaptation of author Anne Rice's seminal book of the same name is one of the most famous Southern Gothic horror movies and has plenty of intense, dramatic scenes.
The performances of the actors in the main vampiric roles are on point, even – and, perhaps, especially – the then-10-year-old Kirsten Dunst, in one of her earliest movie roles.
Find even more great books to movies on our sister site, The Uncorked Librarian.
And, read even more Southern Gothic books.
Beautiful Creatures (2013)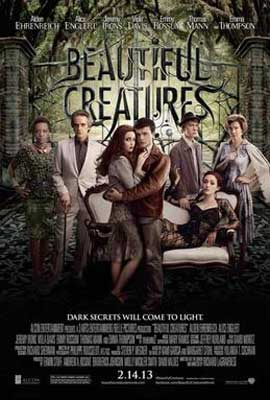 Gatlin, South Carolina is a place that Ethan Wate would very much like to put behind him.
But his small world is turned upside down by the arrival of a new student to his high school: Lena Duchannes.
The whole school is immediately abuzz with gossip about Lena and her family, especially her reclusive uncle Macon Ravenwood.
Everyone thinks that they're all Devil-worshippers, an idea not unfounded considering the number of strange events that seem to happen when Lena is around.
Most strange of all, though, is the fact that Ethan has regularly been dreaming of Lena, despite not having met her – or laid eyes on her – until now. Just who is she really?
If Twilight had been set in the South, and the main characters had had their roles reversed, it wouldn't be a million miles away from Beautiful Creatures.
So, if you're after some more of that YA fantasy fix, this could be one of the more interesting Southern Gothic movies for you.
To Kill a Mockingbird (1962)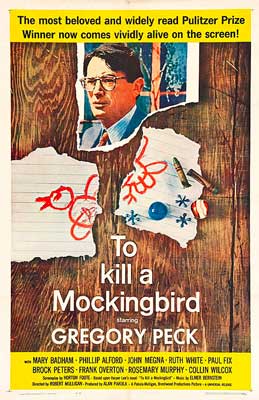 In the town of Maycomb, Alabama, 6-year-old Jean Louise "Scout" Finch and her brother Jem spend their days trying to find fun and amusement in between their schooling and their chores.
Keeping tabs on them is their father, the lawyer Atticus Finch, and Calpurnia, their live-in maid.
One of their favorite activities is to speculate about Arthur "Boo" Radley, their reclusive neighbor, whom neither of them has ever seen.
But their life of carefree innocence comes to an abrupt halt one day when something causes extreme tension in Maycomb.
A Black man has been accused of a heinous crime – one he definitely did not commit – and Atticus is the person defending him. One way or another, things will never be the same again.
To Kill a Mockingbird is one of the most important Southern Gothic films of all time, based on the continuously relevant, Pulitzer Prize-winning book of the same name by Harper Lee.
Watch even more great Southern movies.
Sister, Sister (1987)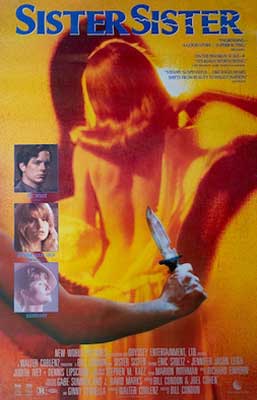 Out in the Louisiana bayou, two sisters – Charlotte and Lucy Bonnard – run a guest house at their familial plantation.
While Charlotte carries out a romance with Cleve Bonnard, the town sheriff, Lucy finds herself frustrated and rebuffs the attention of her childhood friend, Etienne.
Then one day the guest house is visited by young city boy Matt Rutledge, a congressional aide looking to find some peace and quiet in the country.
Little do the sisters know that Matt's arrival will unearth some secrets heretofore buried deep in the past.
Do you like a good mystery? Would a romantic thriller interest you? Are you a fan of Southern Gothic movies?
Sister, Sister has all of the above, and more.
O Brother, Where Art Thou? (2000)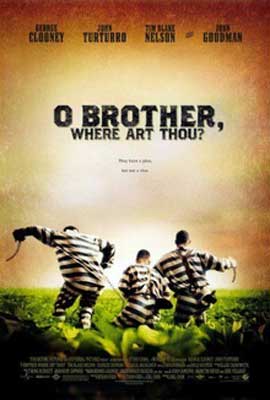 Life is pretty tough in Mississippi, especially during the Depression of the 1930s. But for Pete, Delmar, and Everett, it's even harder, seeing as they're all on a chain gang together.
But thanks to the "brilliant" scheming of Everett, the three of them have managed to slip away and make a break for freedom… even though they're still manacled together.
The chains are the least of their worries, though.
Somehow, they've got to make it all the way to the secret location where Everett stashed the 1.2 million dollars he scored from a previous job.
And they've got to do it fast, because thanks to a new dam project, in 3 days that location is going to be at the bottom of a huge lake.
With the sharp direction and some screwball writing in O Brother, Where Art Thou?, the Coen Brothers have created one of the best Southern Gothic movies.
Would you believe it's based on the serious literary classic, Homer's Odyssey?
O Brother, Where Art Thou? is also one of the best Southern Gothic movies if you enjoy country and folk music; its soundtrack won a Grammy Award for Album of the Year (2002).
Hush…Hush, Sweet Charlotte (1964)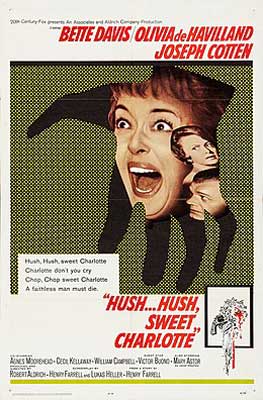 Back in the 1920s, young Charlotte planned to run away and elope with her married lover John, but before they could escape together, John was brutally murdered by an unknown assailant.
Found covered in John's blood and distraught, everyone believes Charlotte was the one who killed him, though the murder remains officially unsolved.
Almost 40 years later, Charlotte lives alone in an inherited Louisiana estate, tended only by her loyal maid, Velma.
Charlotte's mental state is tenuous at best, and when her cousin Miriam and her husband enter the situation, they see an opportunity: can they drive Charlotte truly insane and steal her remaining wealth?
Mind games and manipulation are the aims of the game in this mystery crime drama, which features the largest collection of Hollywood Golden Age actors of all the Southern Gothic films on this list.
The Skeleton Key (2005)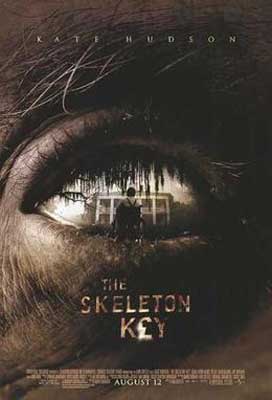 Struggling with a difficult loss at her previous workplace, hospice nurse Caroline accepts a job caring for an elderly man named Ben Devereaux.
Caroline moves into Ben and his wife Violet's secluded plantation home in rural Louisiana. But almost immediately, things seem a little off to Caroline.
For one, Ben keeps trying to escape from the house – and from Violet. Shortly after her arrival, Caroline also discovers a secret room filled with ritualistic items.
Fearing for her own safety, she learns that the house once housed two Black servants that were known to be hoodoo practitioners.
The two were lynched after purportedly performing rituals on the two young White kids whose parents owned the home.
As Caroline digs deeper into the history of the house and the mysterious occurrences within, she is pulled further into a world of mysticism she's hesitant to believe in.
Though the pacing is a bit slow and the film has some problematic elements, The Skeleton Key remains an extremely popular Southern Gothic movie.
Angel Heart (1987)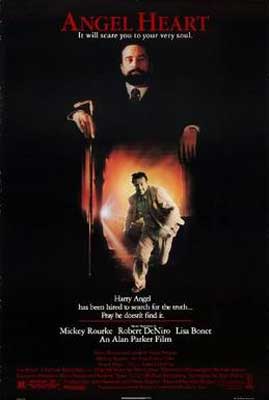 If you like psychological thrillers that seem to gradually descend into madness, then this is one of the best Southern Gothic movies for you.
New York private investigator Harry Angel is hired by a man named Louis Cyphre to track down a crooner named John Liebling – a.k.a. Johnny Favorite.
The case takes him down to New Orleans, and Harry gets to work on locating his target. But then the people Harry talks to for information begin to turn up dead, in gruesome ways.
It seems Johnny Favorite doesn't want to be found.
Angel Heart has all the elements to keep thriller fans happy and satisfied.
Add to that some charismatic performances from lead actors Mickey Rourke and Robert De Niro, and you've got one of the most mesmerizing Southern Gothic horror movies around.
Night of the Hunter (1955)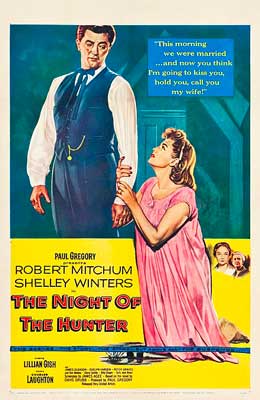 During the Great Depression, psychopathic serial killer Harry Powell is working his way along the Ohio River in West Virginia when he is arrested and put in a cell for 30 days.
While inside, he shares his cell with Ben Harper, a man who stole $10,000 and killed two men, but who is hanged before Powell can learn the location of the loot.
Heading to Harper's small hometown after his release, Powell insinuates himself into the good graces of the townsfolk, including Harper's widow, Willa.
Can Harper's children – the only ones who know the loot's location – manage to avoid an ugly death at the hands of Powell?
Night of the Hunter is one of the earliest examples of the Southern Gothic movies genre.
The main showcase here is Robert Mitchum's performance as the murderous antagonist, who lends the film a genuinely frightening atmosphere.
Undertow (2004)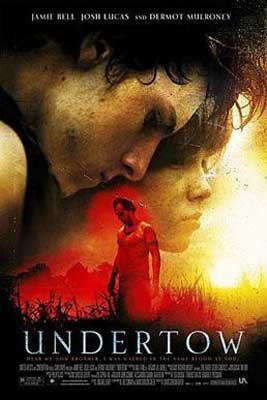 John Munn is devastated by the death of his wife Audrey and, unable to cope, moves with his sons Chris and Tim to a pig farm in rural Georgia.
Unfortunately, the moody and grieving teen, Chris, is acting out more and more, drawing the attention and ire of the local police.
Nevertheless, the Munns are building a life in Georgia. But all that is upended when the uncle they never knew existed shows up unannounced for a visit.
Deel Munn has just been released from prison; he's angry and vengeful, and he has some business to sort out with John.
It doesn't take long for the boys to realize that Deel's intentions lean towards the sinister and are less about familial bonding, leaving the boys fearing for their lives.
Trying to escape Deel's wrath, Chris and Tim find themselves entangled in the mythical world of legends and fairytales.
Inspired in part by the stories of the Brothers Grimm, as well as local folktales, Undertow is one of the best coming-of-age Southern Gothic films.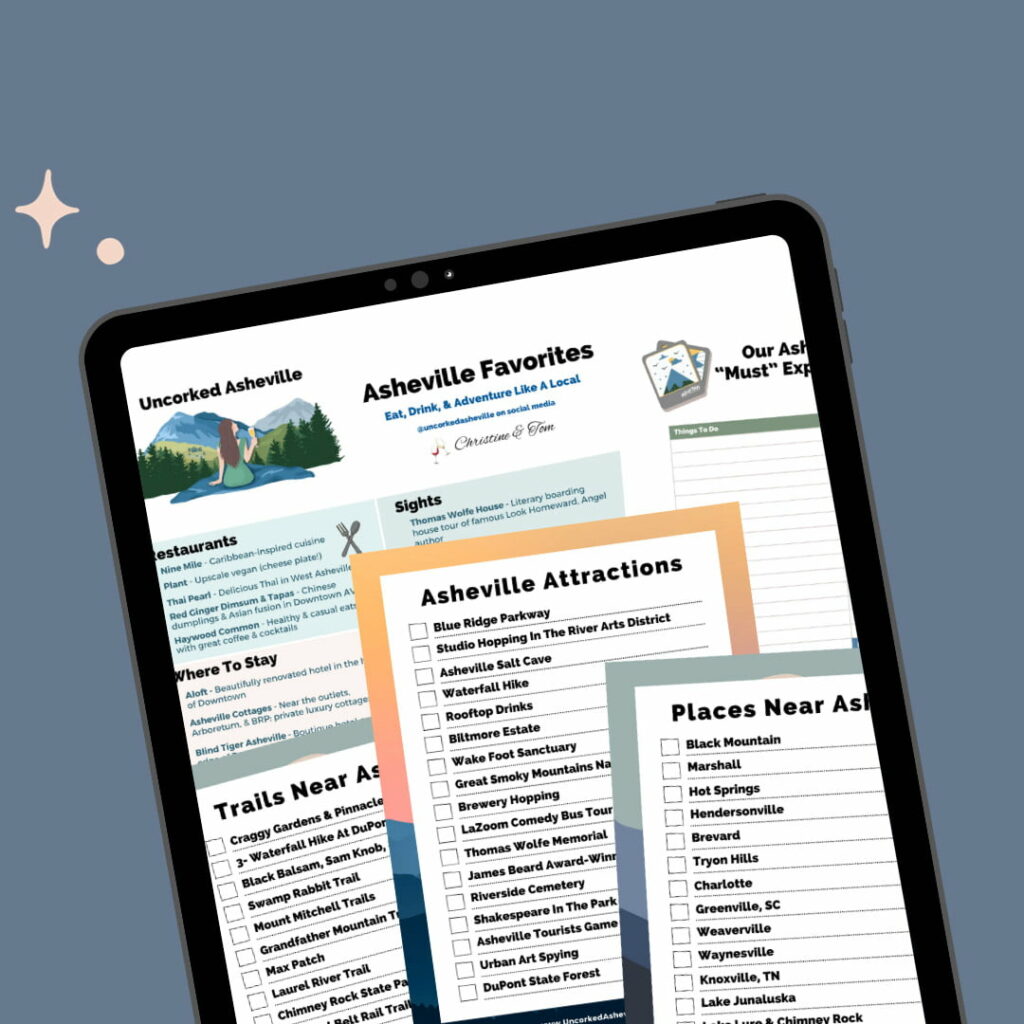 Never Miss Another Asheville Update
Experience Asheville like a local with our free attractions, dining, hiking, and day tripping guides. Get events, updates, and more straight to your inbox from Christine.
The Beyond (1981)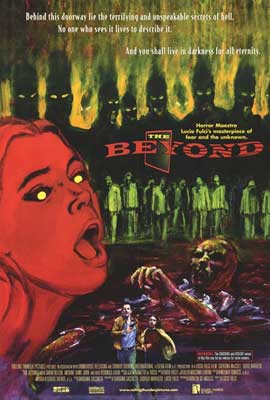 Having inherited an old mansion-hotel in Louisiana, New Yorker Liza Merrill decides to move down South, renovate it, and reopen it.
But strange things are happening at the hotel; the bell for Room 36 won't stop ringing, there's no running water, and people keep becoming inexplicably harmed in what appear to be accidents.
Little does Liza know, but her hotel lies on top of the site of one of the seven gates of Hell.
And when a plumber accidentally reopens it whilst investigating a mysterious basement flood, it's only a matter of time before the damned begin to walk the Earth!
With The Beyond, director Lucio Fulci has given us one of the most chaotic and in-your-face horror movies of the 80s.
Undeniably one of the goriest Southern Gothic horror movies on this list – proceed with caution and a strong stomach.
Edward Scissorhands (1990)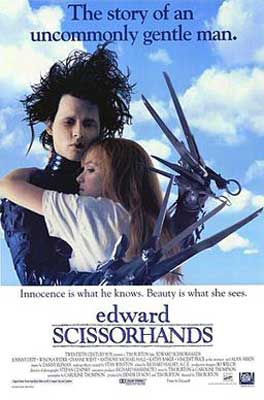 Not many Southern Gothic movies can claim to be modernized adaptations of the world's first horror novel.
But that's the case with Edward Scissorhands, one of director Tim Burton's breakout movie fables which work, among other things, as a retelling of Mary Shelley's Frankenstein.
Framed as a bedtime story told by a grandmother to her granddaughter, we are shown an unnamed suburban American town in an unknown state that's heavily implied to be Florida.
Into this mundane and tight-knit community comes Edward, a reclusive figure with scissors for hands, who has been living alone in an old mansion up on the hill overlooking the town.
He is taken in by the friendly and welcoming Peg Boggs, an Avon saleswoman who only went up to the mansion initially to try and make a sale.
But though he is given new clothes and a place to stay, Edward has trouble fitting into this new life, with worsening consequences.
This is one of the best Southern Gothic movies of the 90s, with a poignant and subtle (yes, subtle) performance from actor Johnny Depp.
George Washington (2000)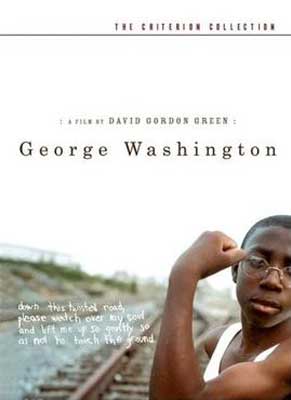 Set in a rural North Carolina town, George Washington follows a group of tweens as they navigate the aftermath of an unexpected tragedy.
The film is narrated by 12-year-old Nasia who has just split up with her boyfriend, Buddy, an attention seeker one year her senior.
Nasia thinks Buddy is too immature for her and instead sets her sights on George, a quiet and enigmatic boy who must wear a helmet to protect his too-soft skull.
As the two grow closer, an unthinkable event upends the entire neighborhood, and Nasia, George, and their entire friend group must make some very grown, up decisions.
George Washington is one of those Southern Gothic movies that crawls under your skin and lives there – and isn't that what gothic tales are all about?
Watch even more movies filmed around North Carolina.
Grab top Southern Gothic movies and books here:
Save The Best Southern Gothic Films For Later: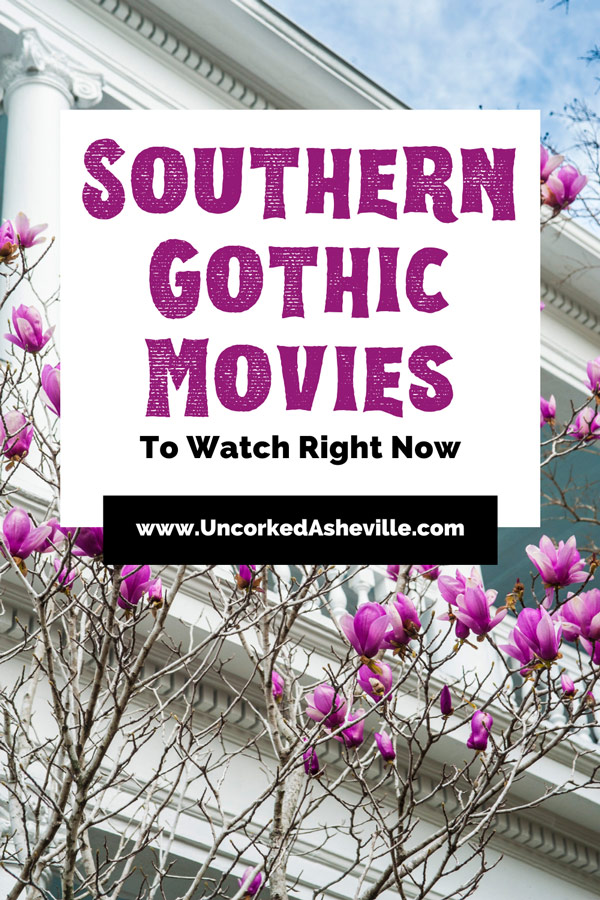 What is your favorite Southern Gothic movie?
What Southern Gothic movies do you enjoy and recommend? Let us know in the comments.
Before you go…
Did you know that Wilmington, North Carolina has one of the largest production studios east of California?
See what movies were filmed around Wilmington, including favorites like The Hunger Games, The Conjuring, and Along For The Ride.
Related Articles: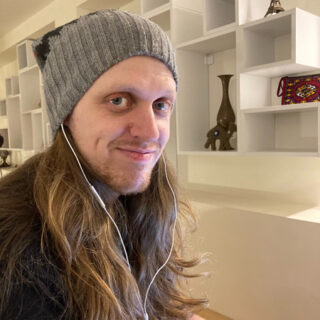 Jeremy (pronouns: any) is an autistic writer, hobbyist, and movie buff, as long as that movie is Labyrinth. Since leaving the corporate world behind in 2018, he has read more books than he thought possible. True to his British upbringing, his first instinct in any given situation is to put the kettle on.