14 Best Movies Filmed In Wilmington, NC To Watch Right Now
Watch the best movies filmed in Wilmington, NC, including The Hunger Games, Empire Records, and Radioland Murders.
With such a large studio presence, it's no surprise to find so many Wilmington North Carolina movies out there – both set and filmed here.
In fact, EUE/Screen Gems Studios in Wilmington is the largest production studio east of California. They have a crew of over 700 and can accommodate up to five productions at a time.
According to the Wilmington Regional Film Commission, over 350 commercials, movies, and TV series have been filmed here so far.
Today, you can visit or at least walk by many of the Wilmington filming locations mentioned below. However, if they are closed to the public, you'll at least recognize Wilmington in many movie scenes.
Other movies were shot in Wilmington but are meant to represent different cities across the United States.
So, what are the best movies made in Wilmington, North Carolina to watch right now?
Keep reading for top movies filmed in Wilmington, NC along with location mentions across North Carolina, including Wrightsville Beach, Henry River Mill Village, the Blue Ridge Parkway, and DuPont State Forest.
Don't forget to let us know your favorite movies filmed in Wilmington, North Carolina in the comments. Let's get started!
You may also enjoy these movies filmed across the state.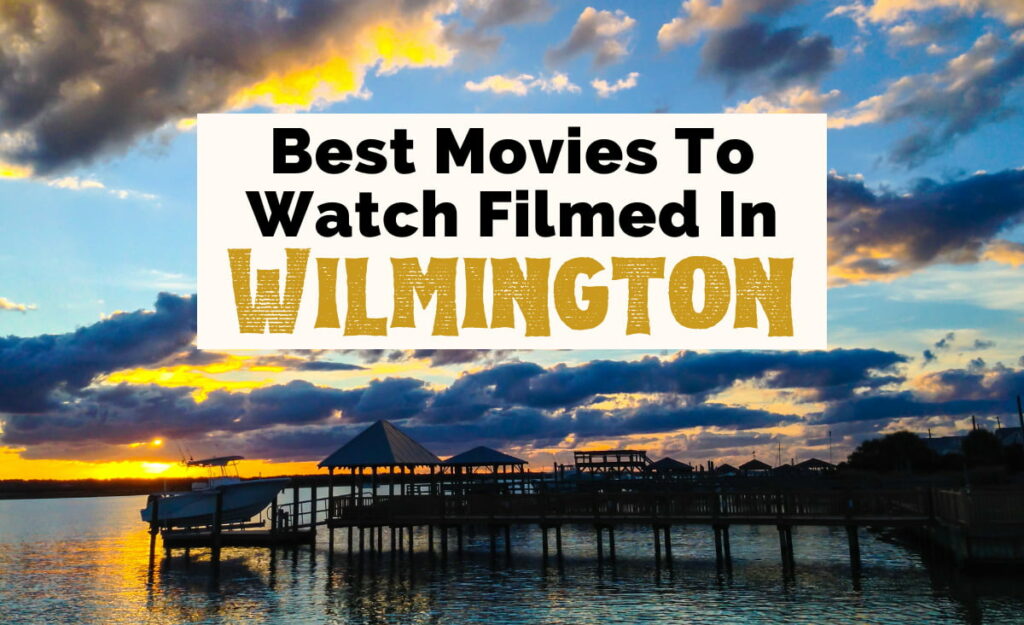 This post may contain affiliate links that earn us a commission at no extra cost to you. If you love these guides, support Uncorked Asheville here.
Grab your favorite Wilmington North Carolina movies & books:
14 Best Movies Filmed In Wilmington, NC
The Hunger Games (2012)
In a dystopian future city of Panem, the land is split into 12 districts, dividing people both economically and socially.
Each year, the Capitol randomly selects two citizens from each district to compete in the Hunger Games, a brutal and deadly tournament based on oppression from which there will be only one survivor.
When Katniss Everdeen's 12-year-old sister Prim is chosen to compete, it almost certainly means her death.
Katniss volunteers in her place and now must fight for her life against deadly traps, genetically engineered creatures, and competitors who have been trained their entire lives to kill.
The Hunger Games paved the way for a new wave of interest in YA dystopian fiction, both on paper and in movie theaters.
It's definitely one of the most famous movies filmed in Wilmington, North Carolina!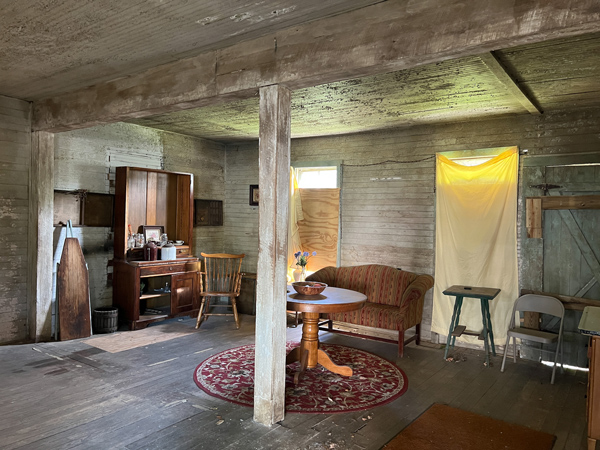 Wilmington itself was used for much of the deadly arena, but filming also took place in many other parts of North Carolina, including DuPont State Forest and the abandoned Henry River Mill Village for both the outskirts and downtown areas of District 12.
A few more filming locations include Triple River and Craggy Pinnacle along the Blue Ridge Parkway.
P.S. If you are a bibliotourist and movie buff, while at DuPont, hike to Bridal Veil Falls where The Last Of The Mohicans was filmed.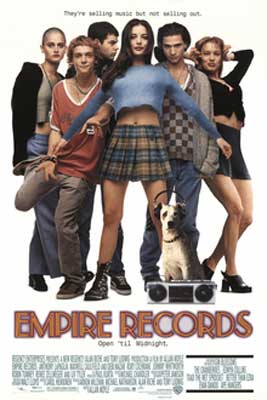 Empire Records (1995)
Lucas works at Empire Records, an independent record store in Delaware.
On his first attempt to close the store on his own, he discovers that the store is about to be sold and turned into another branch of Music Chain, a national chain of generic record stores.
Determined to keep Empire Records going, he hopes to turn the money earned from the day into enough to keep the store in business through gambling, with disastrous results.
But Lucas isn't the only employee with problems; shaved heads, shoplifting kids, an impending car crash of a celebrity autograph event, and unrequited love are all on the table.
It's just another day at Empire Records. But can the store be saved?
Fortunately for film fans, Empire Records is one of the Wilmington North Carolina movies where you can still visit the exact building used for filming.
The storefront that served as the "Delaware"-based Empire Records can be found at 15 South Front Street, Wilmington NC.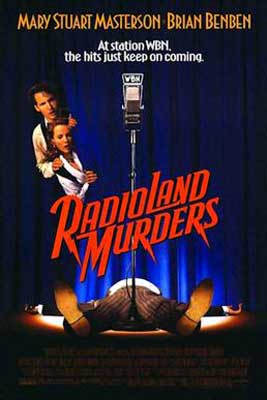 Radioland Murders (1994)
It's 1939 and WBN is about to take America's radio waves by storm for the first time.
Sadly, it doesn't look like everything is going to go according to plan on premiere night with unhappy sponsors, overbearing bosses, and a whole bunch of confusion in the ranks.
To top everything off, the night turns deadly when employees start turning up dead. As the bodies pile up, it's up to one man to try and find out who is killing everyone off.
Hopefully, he can avoid the police long enough to ensure that the show goes on.
British director Mel Smith is behind the wheel of this very dark comedy farce, which was filmed at Carolco Studios in Wilmington NC.
There are a whole host of cameos from different famous actors – from the dramatic to the comedic – to be found here, including Michael McKean, Christopher Lloyd, Bobcat Goldthwait, Rosemary Clooney, and George Burns.
If you devour comedy-thrillers, you cannot go wrong with Radioland Murders for great movies filmed in Wilmington, North Carolina.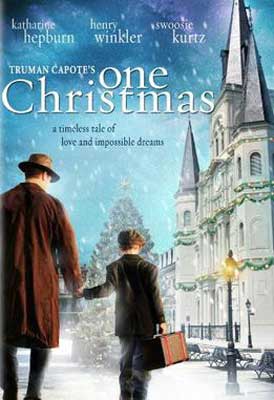 One Christmas (1994)
It's 1930 and things are pretty good for 8-year-old Buddy; he leads a very happy life in rural Alabama with his cousin Sook.
However, all that changes when he is sent away – very much against his will – to spend Christmas with his father in New Orleans.
Buddy's father is a con man, and he'd much rather spend his time working out ways to swindle people out of their money than build anything like a relationship with his son.
But as the two spend time together, bridges form in the lead-up to a Christmas neither of them will ever forget.
One Christmas is one of the most noteworthy Wilmington North Carolina movies because it was the final film of Katherine Hepburn's career.
Hepburn shot scenes for less than a week, but she officially ended her 66-year stage and acting career in Wilmington, NC.
Unfortunately, most of the sets were filmed inside private residences in Wilmington's historic district and cannot be visited.
However, a few scenes were shot at the iconic Bellamy Mansion, which is now a museum located on Market Street.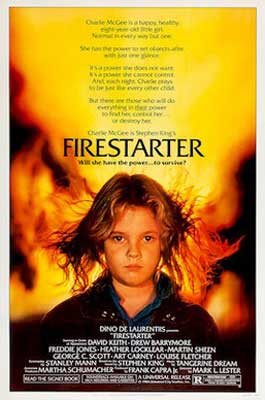 Firestarter (1984)
Based on the Stephen King novel of the same name, this sci-fi horror thriller is one of the earliest movie outings for actress Drew Barrymore.
She stars as 8-year-old Charlie, the young daughter of Andy and Vicky – a couple who were both a part of a government experiment when they were in college.
As a result of the experiments, both have superhuman mental powers; Vicky can read minds, and Andy can control the thoughts of other people.
But Charlie has some powers of her own – she can control both temperature and fire.
When the government tries to hunt her and her parents down, she's going to show the world what she can do.
As the first of the movies filmed in Wilmington, NC studios, Firestarter is considered to be the one that started it all for North Carolina's vibrant movie production scene.
The headquarters of the evil government agency trying to capture our protagonists was also filmed on location at the historic Orton Plantation, just across Cape Fear River.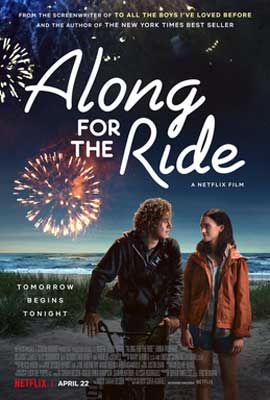 Along for the Ride (2022)
Raised by her strong, feminist, academic mom, Auden has all the book smarts in the world but doesn't understand kids her own age.
So after graduation, she plans to spend the summer working in her stepmom's shop and reconnecting with her dad where they live in the small beachside town of Colby.
However, Auden's dad is busy with his next book, her step-mom is exhausted from the new baby, and Auden struggles to connect with her co-workers.
Instead, she spends her evenings reading by the pier. Until, that is, she meets the mysterious Eli who encourages her to try new things and be the person she wants to be.
Of course, Eli has some troubles of his own to work through.
Although this sweet YA book-to-film adaptation is set in the fictional town of Colby, there was a lot of filming in Wilmington, NC.
Those familiar with Wilmington will recognize some of the film's iconic spots. Meanwhile, visitors can check out a few of the sites on their next visit to the city.
The film opens with Auden's high school where the seniors play the same prank every year.
In fact, this isn't a school at all, it's the New Hanover County Courthouse, which is located on Princess Street in Wilmington.
Important scenes were also shot at Jungle Rapids Family Fun Park, where Eli and Auden spend a night playing mini-golf, and Russell's Quik Stop on Oleander Drive, which has a 'Welcome to Colby' sign on the side in the film.
Watch even more great movies set in the South.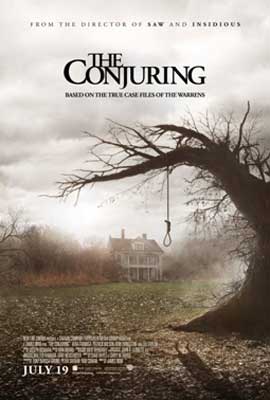 The Conjuring (2013)
Rhode Island, 1971: Having moved into a dilapidated farmhouse, the Perron family is experiencing increasingly nightmarish paranormal activity.
In a desperate attempt to try and make it stop, they turn to paranormal investigators Ed and Lorraine Warren.
As demonologists, this married couple has had experiences with malevolent spirits before, and they believe that the farmhouse is similarly affected. Unfortunately, they were right.
The Conjuring is one of the rare paranormal Wilmington North Carolina movies to be based on real events.
While it's set in Rhode Island, the movie was shot entirely in Wilmington.
Other than the EUE/Screen Gems Studios, filming took place at plenty of sites in Downtown Wilmington, such as the Kenan Memorial Fountain, Carolina Apartments, and the Carolinian Inn, all on Market Street.
Some principal photography also took place at the University of North Carolina Wilmington campus.
Watch even more fantastic movies about haunted houses.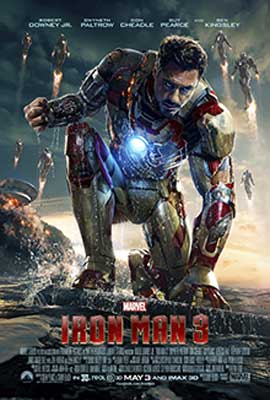 Iron Man 3 (2013)
If you are looking for superhero movies filmed in Wilmington, North Carolina, Iron Man 3 won't let you down.
Having established himself as a de facto superhero, Tony Stark (aka Iron Man) is suffering from PTSD after having saved New York from an alien invasion.
During this difficult time, a sinister criminal mastermind known only as The Mandarin makes his presence known by directly attacking Tony at his home.
In the chaos, Tony barely manages to make it out of the carnage alive.
Having lost almost all of his high-powered tech, he must find a way to stop The Mandarin and his army of seemingly invincible genetically altered agents who are all out to find and kill him.
Oh yes, Marvel came to Wilmington!
Several locations will be recognizable to Wilmingtonians; not only was a scene shot at Wilmington International Airport, but the Port of Wilmington gets a strong showing.
The entire climactic battle – with enough special effects and explosions to satisfy even the most popcorn hungry of audiences – was filmed there on a large oil tanker.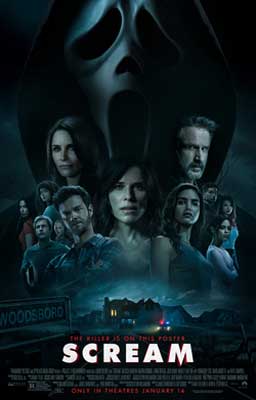 Scream (aka Scream 5) (2022)
Yes, the fifth installment of the popular slasher franchise is one of the best Wilmington North Carolina movies.
In this sequel, we're back in Woodsboro, where we meet a new cast of characters 25 years after the original Woodsboro murders – as well as a few familiar faces.
Like the previous films, it opens with a brutal attack by a masked invader.
Now, a group of friends finds themselves being picked off one by one while they try to figure out who's responsible.
As with all Scream films, this one is full of meta-commentary on the film industry and can get quite gory.
A lot of Scream 5 was filmed at EUE / Screen Gems Studios in Wilmington. However, there are a few more distinct filming locations within the city, as well.
For example, you might recognize Sydney Prescott's running spot when we first see her on the Wilmington Riverwalk.
A few other Wilmington filming locations include: International Longshoremen's, Williston Middle School, Wilmington Convention Center, and Cardinal Lanes Shipyard.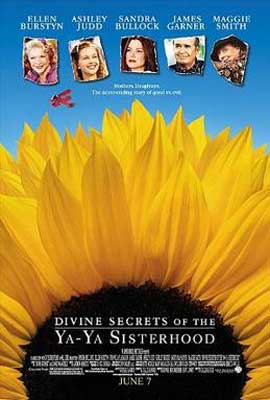 Divine Secrets of the Ya-Ya Sisterhood (2002)
Playwright Siddalee (Sidda) and her mom Viviane (Vivi) have had a strained relationship for years.
But it all boils over after Sidda makes an off-hand comment to a reporter about using her unhappy childhood as inspiration – resulting in Sidda being removed from her mom's will and Vivi being uninvited from her daughter's wedding.
Desperate to fix things between them, Vivi's childhood friends kidnap Sidda, bringing her from NYC to Louisiana.
Their plan? Show Sidda a scrapbook that they hope will show Vivi's struggles and mend the broken mother-daughter relationship.
Divine Secrets of the Ya-Ya Sisterhood was filmed in various locations throughout southern North Carolina.
If you're looking for movies made in Wilmington, NC, you might catch a few random glances of Wilmington, though you're more likely to recognize the neighboring city, Wrightsville Beach.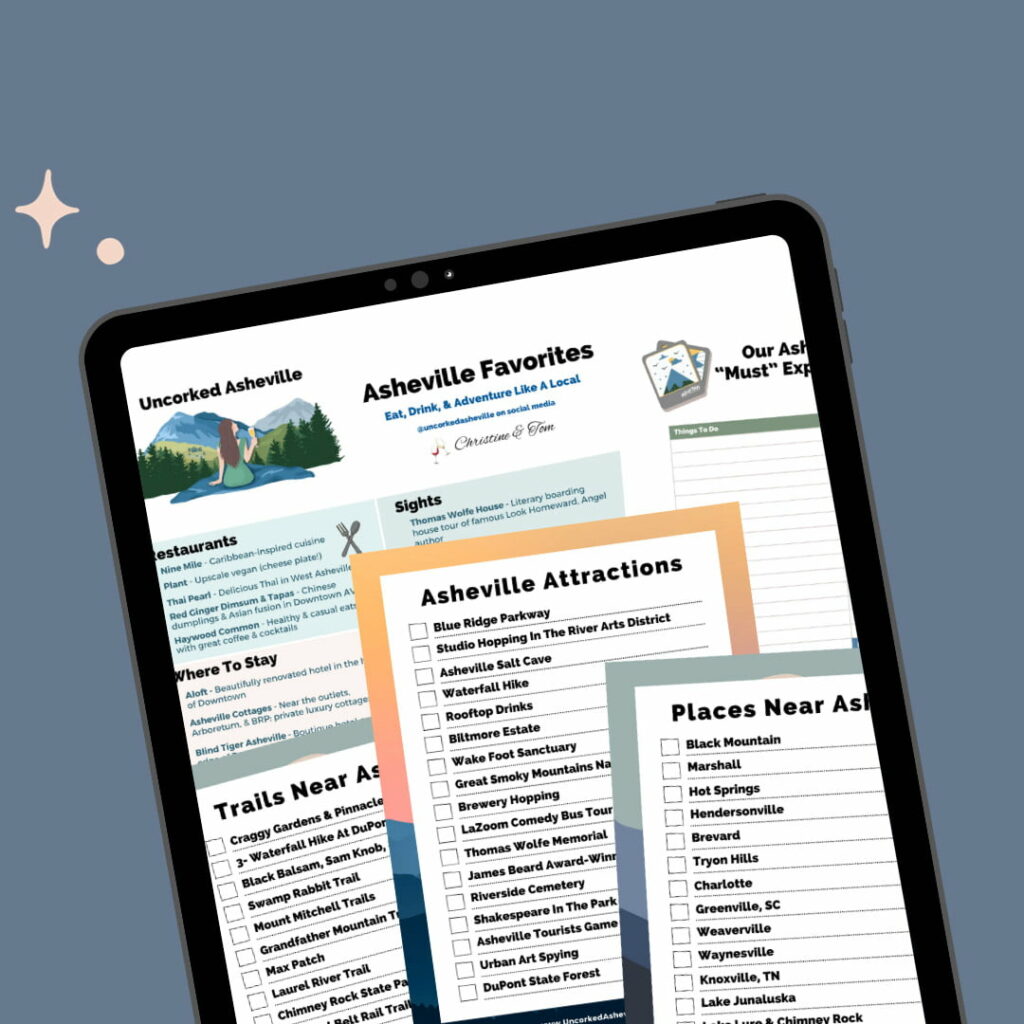 Never Miss Another Asheville Update
Experience Asheville like a local with our free attractions, dining, hiking, and day tripping guides. Get events, updates, and more straight to your inbox from Christine.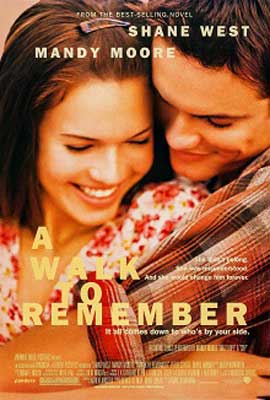 A Walk to Remember (2002)
Nicholas Sparks is a local NC author – and most of his books are set across the state.
Therefore, it should come as no surprise that a Nicholas Sparks adaptation is one of the most popular movies filmed in Wilmington, NC.
A Walk to Remember follows two teens: troublemaker, Landon Carter, and Jamie Sullivan, the perpetually good daughter of the local minister.
After a prank goes wrong on school grounds, Landon's principal gives him the option of expulsion or school-based community service projects.
Landon chooses the latter and soon finds himself spending more and more time with Jamie. Jamie wants nothing to do with him, but Landon finds himself falling for Jamie.
Set in Beaufort, NC, most of the film was shot in another coastal North Carolinian city: Wilmington. There were also scenes shot in Southport, Atkinson, and on the Orton Plantation.
However, the bulk of A Walk to Remember was filmed in Wilmington, NC over just 39 days! And most of the set pieces were borrowed from the angsty teen TV show, Dawson's Creek.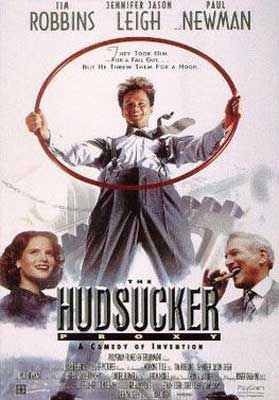 The Hudsucker Proxy (1994)
Norville Barnes is about to get the biggest break of his life.
Having relocated from Muncie, Indiana to the Big Apple in December 1958, he's arrived just in time to be made president and CEO of Hudsucker Industries – one of the biggest corporations in the city.
It's too good to be true, literally.
He's being used as a proxy (or more accurately, a patsy) to make the company shares go down in price before it goes public – so someone can make a huge profit.
But what the schemers don't know is that Norville's inexperienced ideas are about to prove to be a runaway success!
It might be one of the early Coen Brothers movies, but The Hudsucker Proxy has their stamp on it through and through.
Unfortunately, for one of the movies made in Wilmington, NC you don't get much Wilmington for your buck, shot as it was on five soundstages at Wilmington Studios.
But there's some North Carolina representation you might not expect: the presses in the movie are from the News & Observer building in downtown Raleigh, NC.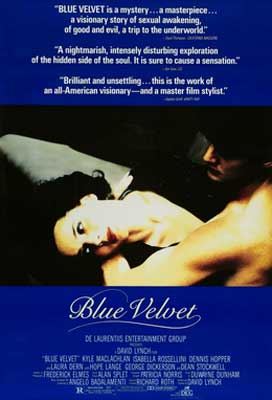 Blue Velvet (1986)
To understand what Blue Velvet is about, do I need to say more than that this movie was written and directed by David Lynch?
That should give a lot of people an idea of what to expect, namely psychological horror, surrealism, and a lot of very adult content.
In the town of Lumberton, North Carolina, a severed human ear is found in a field.
This grizzly discovery marks the beginning of a young man's investigative journey, a journey that will take him into a criminal underworld and to a mysterious nightclub singer whose daughter has been kidnapped.
It may be set in Lumberton, but Blue Velvet is actually one of the best movies movies filmed in Wilmington, North Carolina!
The Carolina Apartments on 5th and Market St in particular were used extensively as a shooting location.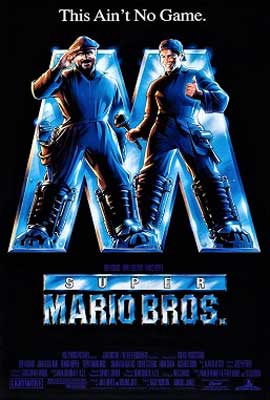 Super Mario Bros. (1993)
Should it have been made? Did they even look at the original source material?
Or, did they just dismiss it because it was a video game and people won't mind if the end product is wildly different?
Who knows what was going on in the minds of the filmmakers when they made Super Mario Bros. back in the early 90s before video game adaptations found their footing.
While the film features the two titular brothers, Mario and Luigi, and it shows that they are plumbers, almost all of the rest is just pure 90s nonsense that has to be seen to be believed.
Fortunately, this so-bad-it's-good monstrosity is one of those Wilmington North Carolina movies you just cannot resist.
One Wilmington location, in particular, was fully utilized: the deserted Ideal Cement Co. plant just to the north of the city, conveniently located on Ideal Cement Rd.
The multi-level complex was the ideal place to create the surreal and steampunk-esque Dinohattan, the realm of the evil King Koopa.
Save The Best Wilmington North Carolina Movies For Later: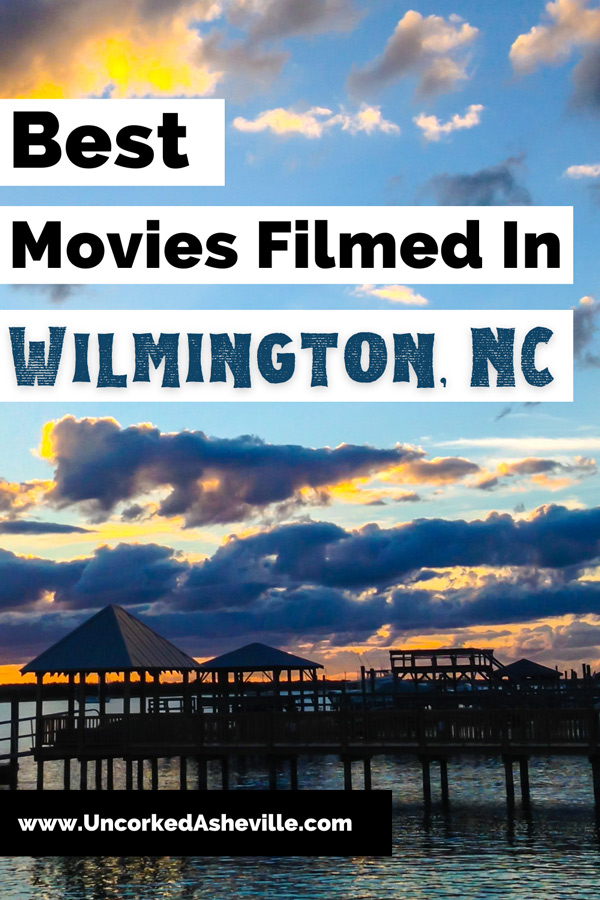 Grab your favorite Wilmington North Carolina movies & top NC books for later:
What are your favorite movies filmed in Wilmington, North Carolina?
Which movies made in Wilmington, NC do you love and recommend? Are there any Wilmington North Carolina movies that we should add to our watch list?
Plus, have you visited any of these Wilmington filming locations? Which ones? Let us know in the comments.
Also, if you seek out books and movies set in, from, and about destinations around the world, be sure to head over to our sister site, The Uncorked Librarian (TUL).
Find endless book and movie lists along with our infamous annual Uncorked Reading Challenge. We'd love to have you.
You may also enjoy: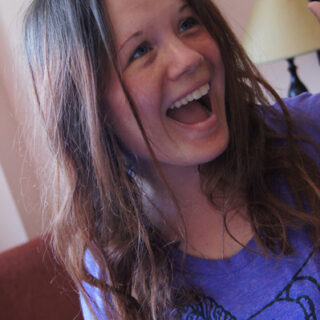 Dagney (pronouns: any) is a neurodivergent writer and book nerd who is drawn to all things weird and macabre. She also loves anything to do with fast cars, unhinged anti-heroes, and salt. When she isn't working or reading, you're likely to find her eating Indian food, playing board games, or hiding out somewhere dark and quiet, stuck down an internet rabbit hole. The easiest way to win her over is through cats and camels.