Winter Holidays In Asheville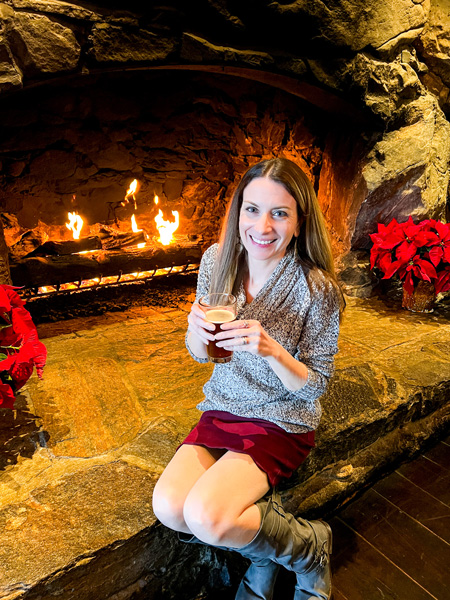 Why Spend The Winter In Asheville?
We've spent every Christmas in Asheville since moving here, and not surprisingly, the winter is one of the best times to visit. Sure, the holiday weeks are busy with travelers; however, the rest of the winter season remains pretty quiet, making it the best time to sneak into trendy restaurants, hit the hiking trails, and get in all of your holiday gift shopping. Not to mention, Asheville hosts the best winter events like The National Gingerbread House Competition, Winter Lights at The NC Arboretum, and Christmas at Biltmore. So, grab that cozy sweater and fireplace bevie.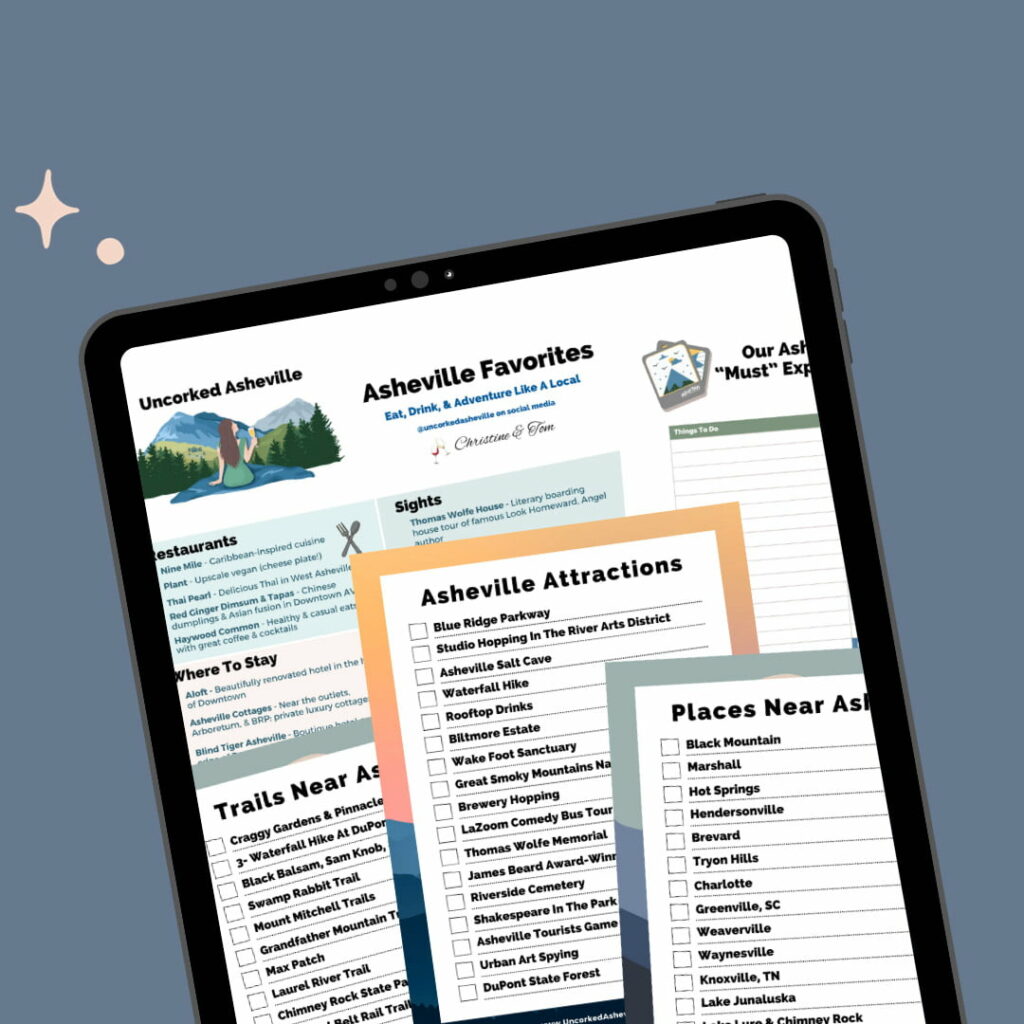 Get our free guides & updates!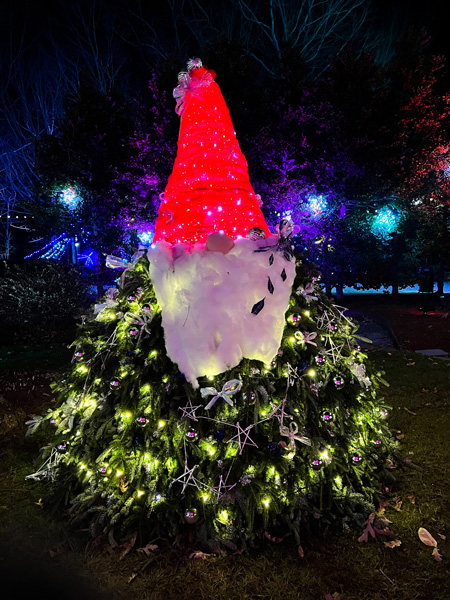 Winter Lights At The NC Arboretum
THINGS TO DO: Walk the lighted gardens, drink hot chocolate, shop for ornaments, make a wish on the tree
PRICE RANGE: $ – $$
TICKETS: Recommend purchasing online
The National Gingerbread House Competition at The Omni Grove Park Inn
THINGS TO DO: See the gingerbread houses, dine at Edison, grab hot chocolate from their pop-up stand
PRICE RANGE: Free to attend; overnights, parking, and meals $ – $$$
ADDRESS: 290 Macon Ave, Asheville, NC 28804