Great Books About Appalachia (Fiction & Nonfiction)
With a region that's as rich in history as it is in natural beauty, it's no surprise that many of the best books about Appalachia manage to transport the reader straight to the heart of the mountains. These are some of our favorites, filled with unforgettable characters and well-researched history.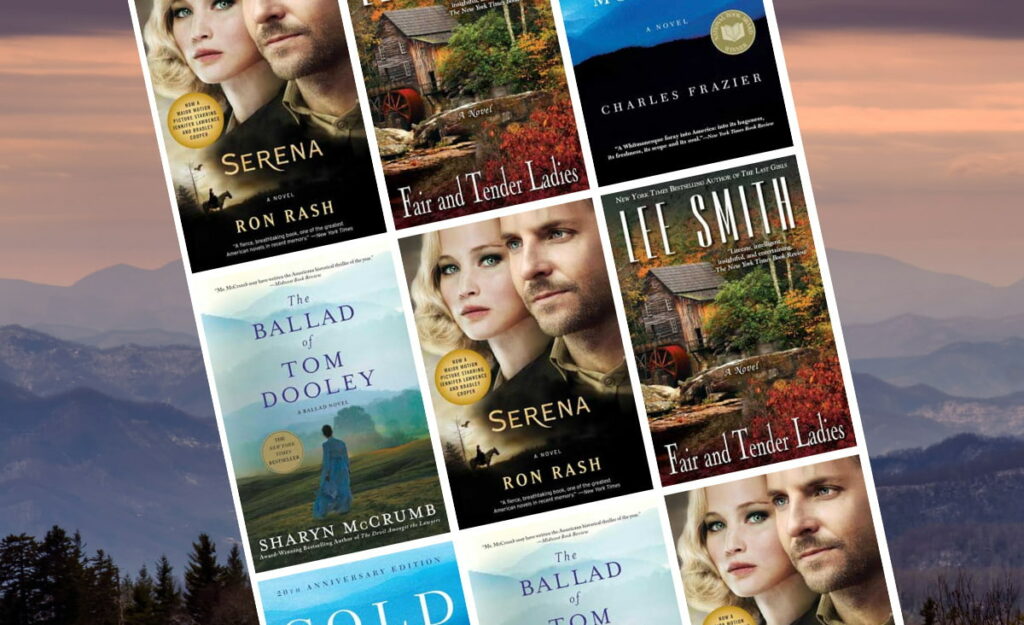 This post may contain affiliate links that earn us a commission at no extra cost to you. If you love these guides, support Uncorked Asheville here.
The list below – featuring 14 books – offers a snapshot for readers and travelers wishing to explore the world of Appalachian literature and authors as well as lose themselves in a distinct and vibrant culture. Many also refute troublesome stereotypes. As beloved South (and now North) Carolina author Ron Rash says,
"What you see in popular culture [about Appalachia] is wrong. There's most certainly poverty, but there's also prosperity. We are no different from people anywhere else. We all have our flaws, but we are also fellow humans."

"What you see in popular culture is wrong": An Interview with Ron Rash on Caring for Appalachia Through Fiction by Bobby Willover on Southern Review Of Books
However, not all of these titles will be by Appalachian authors. We have included books from travelers to Appalachia from across the globe to give you a wide variety of perspectives. Plus, along with history, we had to touch upon that gorgeous Appalachian Trail.
We suggest starting with these books:
The Ballad of Tom Dooley by Sharyn McCrumb
Serena by Ron Rash
Cold Mountain by Charles Frazier
As a local Asheville publication, you might also enjoy reading more of our favorite authors writing in Asheville as well as popular fiction and nonfiction North Carolina writers.
Nonfiction Books About Appalachia
These books best examine the history, politics, agriculture, forestry, mining, and socio-economics of the region.
The Third Rainbow Girl: The Long Life of a Double Murder in Appalachia by Emma Copley Eisenberg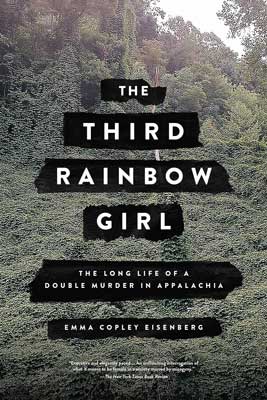 This dark yet thought-provoking book is a case study of a true-crime incident that loomed like a specter over Appalachian culture for decades.
On June 25th, 1980, two young women hitchhiking to the Rainbow Gathering festival were murdered in an isolated clearing in Pocahontas Country, WV. For 13 years, no one was found accountable for the deaths of these two young people in rural West Virginia.
However, deep suspicion fell on more than a couple of local residents, based on mistrust due to ignorant ideas of Appalachian stereotypes. Eventually, a known serial killer claimed responsibility for their deaths, but the impact of the case still caused shockwaves that drove wedges between members of the community.
Utilizing her own experiences of living in the area, author Emma Copley Eisenberg delivers one of the best books about Appalachia that grips the reader and doesn't let go. Discover even more nonfiction and fiction books about serial killers on our sister site, The Uncorked Librarian.
Read The Third Rainbow Girl: Amazon | Goodreads
What You Are Getting Wrong About Appalachia by Elizabeth Catte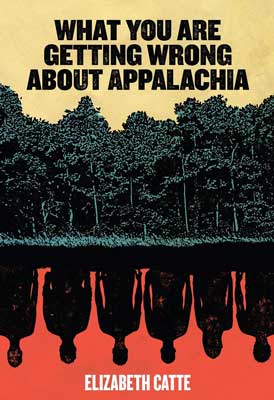 If you've already scanned this list of popular Appalachian books, one of the noticeably absent titles is Hillbilly Elegy by J.D. Vance. Upon its release, and to this day, Hillbilly Elegy remains a divisive and unreliable source in the minds of the public, and also in the eyes of some of those who lived through the same experiences.
However you may feel about it, Hillbilly Elegy certainly sparked a creative response, with other authors coming forward to offer their own offerings of Appalachian studies. What You Are Getting Wrong About Appalachia is one of those responses.
As a counterpoint to Vance's writings, author Elizabeth Catte has provided a well-researched, fierce, and unflinching rebuttal, serving as a more accurate insider's perspective of Appalachia. Catte analyzes and assesses the recent interest in the region, offering insight into the reality of the people who live there, as well as a brief history of Appalachia as a whole.
Read What You Are Getting Wrong About Appalachia: Amazon | Goodreads
Night Comes to the Cumberlands: A Biography of a Depressed Area by Harry Caudill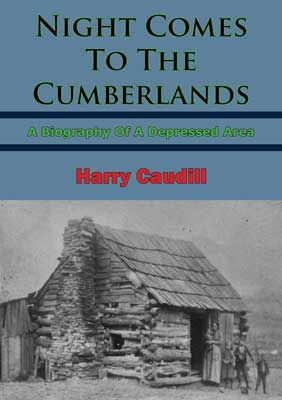 At the time of its original publication, Night Comes to the Cumberlands was a straightforward, unvarnished examination of a class of people driven to the depths of poverty.
Today, author Harry Caudill's book stands as a historical warning of what can happen when industry and progress overshadow welfare and quality of life. The destruction of the once beautiful landscape thanks to the relentless mining is also a focus of Caudill's, himself being a born-and-raised local.
This is essential reading for anyone wishing to understand the area's social history. It is also credited with drawing attention to the region during the initial stages of President Lyndon Johnson's "war on poverty."
Read Night Comes to the Cumberlands: Amazon | Goodreads
Something's Rising: Appalachians Fighting Mountaintop Removal by Silas House and Jason Howard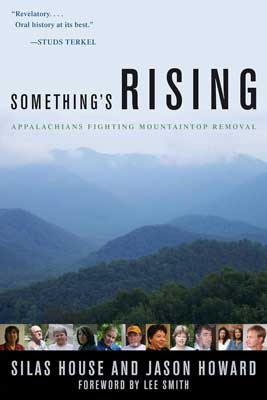 Following the aggressive strip mining of Appalachia, a new technique for obtaining the local resources began to be used: mountaintop removal. This explosive process consists of blasting away the tops of the Appalachian mountains, exposing the coal beneath which can then be harvested.
Unsurprisingly, this is terrible for the environment, with coal dust and debris finding their way into the streams, valleys, and wells, destroying ecologies in the process.
Something's Rising is an oral history and record of those who are most affected by mountaintop removal – the residents of Appalachia. Collected in the oral tradition, authors Silas House and Jason Howard have provided the individual testimonies of those who will not stand for exploitation anymore, making it an extremely powerful book.
Read Something's Rising: Amazon | Goodreads
All This Marvelous Potential: Robert Kennedy's 1968 Tour of Appalachia by Matthew Algeo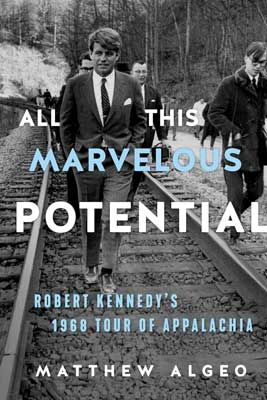 In the early days of 1968, when Lyndon Johnson's "war on poverty" was supposedly in full swing, Senator Robert Kennedy visited Appalachia, to see what progress was being made. As he made his way through eastern Kentucky, visiting impoverished voters in their small-town homes and coal miners at their coal mines, he encountered a deep underlying mistrust and displeasure.
He had discovered for himself how a demographic in rural America was being let down by their country, and its impact would shape his future. As with many great historical nonfiction books, author Matthew Algeo makes clear the parallels between that increasingly distant time and the modern day.
This is one of the best books on Appalachia to use a single historical event as a foundation for social study.
Read All This Marvelous Potential: Amazon | Goodreads
A Walk in the Woods: Rediscovering America on the Appalachian Trail by Bill Bryson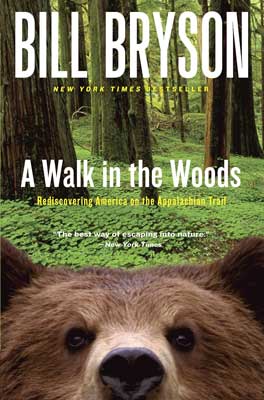 Have you ever wondered what it might be like for an unprepared pair of people to take on one of the most ambitious hikes in the United States? That's what happens in A Walk in the Woods; the (mostly) true story memoir of author and travel writer Bill Bryson's attempt to learn a little bit about wilderness survival by hiking the Appalachian Trail.
Joined by his cantankerous old buddy Stephen Katz, Bryson begins by heading north in Georgia. The two immediately discover that they are not suited to this kind of lifestyle. At least, not yet. Facing difficult environmental conditions, unusual trail companions, and the supreme hurdle of mental discipline, they trek hundreds of miles on a journey of self-discovery.
Through east Tennessee and Virginia all the way up to Maine, with some breaks and skips in between, the pair gradually settle into the hiking vibe. As one of the more lighthearted pieces on this list, Bryson's humor and contemporary writing are definitely a change of pace. We appreciate his engaging tone and sarcastically humorous storytelling. Discover even more books for hikers and backpackers.
Read A Walk in the Woods: Amazon | Goodreads
Fiction & Literature
Uncorked Asheville consists largely of the same team as The Uncorked Librarian, our online literary publication with books and movies to inspire travel. It's no surprise, then, that we promote armchair traveling via the pages of a terrific fictional book. We hope these books about Appalachia will not only teach you more but take you there. Lee Smith is the best author to start with.
Fair and Tender Ladies by Lee Smith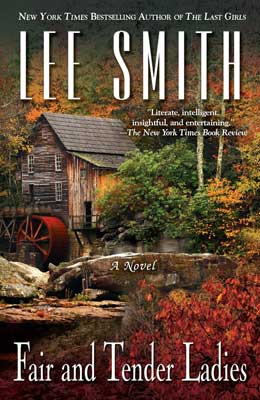 The best books about Appalachia manage to make you yearn to be there, through the colorful nature of its inhabitants and the sweeping beauty of the landscape. We truly get to experience the heart of Appalachia in Fair and Tender Ladies, shown to us through the eyes – and words – of protagonist Ivy Rowe.
Ivy is a prolific letter-writer, telling family and friends of her life in the Virginia mountains. Though her talent for writing is spotted early on, and she dreams of heading north to attend school, an act of passion leads to an entirely different life.
Quickly married to a childhood friend to avoid scandal, she becomes a mother to several children and lives as a farmer's wife. But her passion for words, both colloquial and vivid, never wanes, as she holds out hope for happiness.
Lee Smith is one of the most popular and beloved Appalachian writers, famous for her books set in the South. Our Asheville readers may also enjoy Smith's Guests on Earth, which is a fictionalized account of the Highland Hospital fire that took famous writer, Zelda Fitzgerald's, life – along with 8 other women.
Read Fair and Tender Ladies: Amazon | Goodreads
Serena by Ron Rash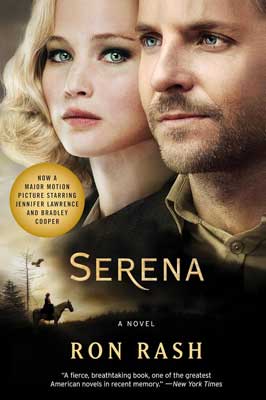 We debated which Ron Rash title to highlight for this list, but Serena remains the most iconic for capturing the natural beauty and rugged spirit of Appalachia. Set in the North Carolina mountains during the Great Depression, the story follows ambitious and ruthless Serena Pemberton and her husband, George.
Together, they build a timber empire, relentlessly pursuing wealth and power, while the unforgiving, harsh environment mirrors the brutality of their actions. Like many other Appalachian-set books, Serena explores themes of greed, destruction, and the relationship between humans and nature.
Ron Rash, a PEN/Faulkner finalist and three-time recipient of the O. Henry Prize, is famous for capturing the rich cultural heritage of the region in an ambivalent, intuitive, and realistic light. If you enjoy the Southern Gothic genre, try Rash's One Foot in Eden.
Read Serena: Amazon | Goodreads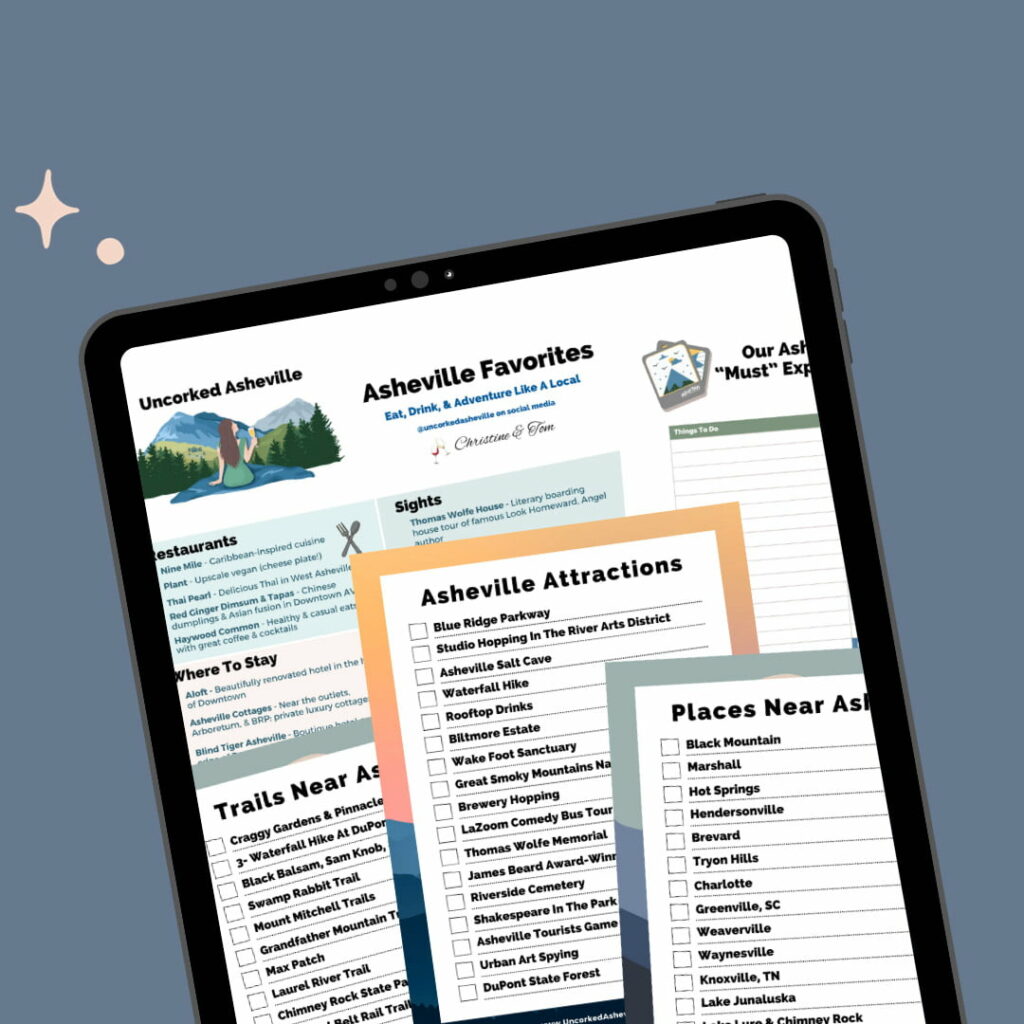 Never Miss Another Asheville Update
Experience Asheville like a local with our free attractions, dining, hiking, and day tripping guides. Get events, updates, and more straight to your inbox from Christine.
The Ballad of Tom Dooley by Sharyn McCrumb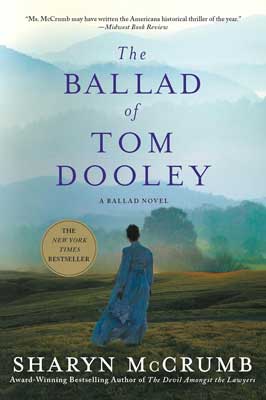 Part of author Sharyn McCrumb's Ballad series, The Ballad of Tom Dooley is a New York Times best-seller and one of her highest praised novels. It's no wonder with such a strong amount of detailed research.
The original ballad concerns the post-Civil War tragedy of Laura Foster, a simple country girl, and Tom Dula, her lover – and the man hanged for her murder. Adultery, execution, passion, and betrayal all mix together to create a gripping drama – one that has unexpected twists and turns as fate conspires against star-crossed lovers.
With parallels to classics such as Wuthering Heights, this is a true page-turner from one of the most famous and prolific Appalachian authors.
Read The Ballad of Tom Dooley: Amazon | Goodreads
Cold Mountain by Charles Frazier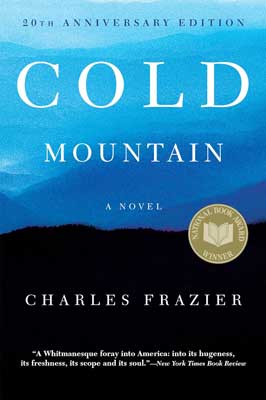 A winner of the National Book Award, Cold Mountain is an epic historical fiction novel with similarities to Homer's Odyssey. It's also one of the best books set in the Appalachia Mountains to hit the big screen.
Told with fine detail and crafted in an engaging manner, author Charles Frazier manages to bring the main characters to life while painting a vivid picture of Appalachia during the 1860s. Having tired of the Civil War, Confederate soldier W.P. Inman decides to slip out of the hospital and journey back to his homeland in the North Carolina mountains.
As he makes the perilous trek to Cold Mountain towards his sweetheart Ada, he finds himself struggling through a desolate war-torn landscape. Ada is also struggling, as she attempts to revive her father's farm with the help of young drifter Ruby.
Read and then watch Cold Mountain, along with even more films featuring the South.
Read Cold Mountain: Amazon | Goodreads
Outbound Train by Renea Winchester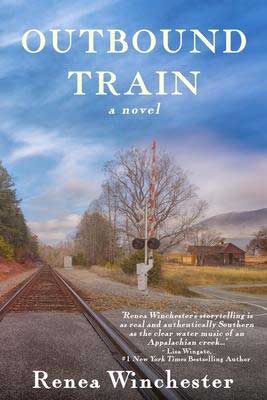 One of the lesser-known titles, indie author Renea Winchester's Outbound Train is a heartfelt story about growing up in impoverished Appalachia – from an author who lives in Bryson City, North Carolina. She gifted us this book when we first moved here and has supported us ever since.
Outbound Train transports readers to Bryson City, a blue-collar town in the 1960s. Barbara Parker's life is forever altered by a fateful night on the train tracks. Fast forward to the present, and her daughter Carole Anne is ensnared in the unforgiving cycle of poverty, facing the same challenges of destitution, manipulative men, and the misuse of authority.
The story sheds light on resilience, redemption, and the juxtaposition between financial independence and reliance on public assistance. If you are looking to support local indie books and defuse shallow, one-dimensional Southern stereotypes, this is it.
Read Outbound Train: Amazon | Goodreads
F*ckface: and Other Stories by Leah Hampton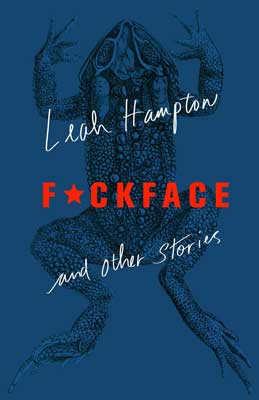 Given the provocative title of this short story collection, you might not think there was much tenderness and beauty involved. But author Leah Hampton has crafted some genuinely moving and emotional tales in her debut collection.
There is an entire kaleidoscope of different characters to read about, from soon-to-be deployed soldiers and queer grocery store clerks to chemical plant workers and Dolly Parton superfans. All of them live and operate in a post-coal Appalachia, and the writing brings the settings to life, from western North Carolina and the Blue Ridge Mountains to Tennessee and beyond. Get a feel for the diaspora of this region in the modern-day
Read F*ckface: Amazon | Goodreads
LGBTQ Fiction and Poetry from Appalachia edited by Jeff Mann and Julia Watts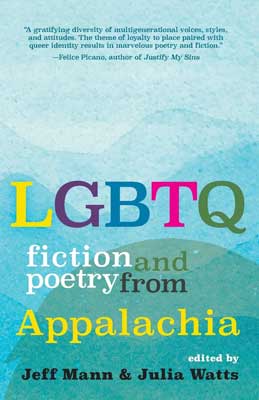 Even within marginalized communities, there are still minorities even further removed from the mainstream and the norm. With this collection of Appalachian LGBTQ prose, editors Jeff Mann and Julia Watts have provided a platform for some of the most creative literary voices.
The variety of themes covered by writers both established and emerging is plentiful, covering topics like religion, sexuality, family, gender, a person's place in the world, and much more.
Throughout it all, the atmosphere of Appalachia is present, drawing the reader deep into the culture of the mountain landscape and the lives of those who dwell there. Anyone looking for diverse voices and alternative viewpoints in Appalachian books, as well as some variation of writing style, should check out this title.
Read LGBTQ Fiction and Poetry from Appalachia: Amazon | Goodreads
Even As We Breathe by Annette Saunooke Clapsaddle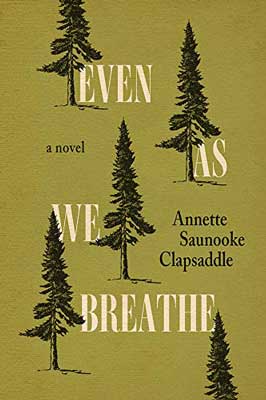 Even As We Breathe earns its place on this list of the best books about Appalachia for many reasons, but one of the main ones is the story setting.
The year is 1942; World War II is ravaging Europe, and our protagonist is Cowney Sequoyah, a 19-year-old resident of the Cherokee Indian Reservation in the heart of North Carolina. Cowney longs to escape his hometown, so when the chance comes up to take a job at the opulent Grove Park Inn in Asheville, the opportunity seems like his big chance to do just that.
But life at Grove Park is anything but normal; for one thing, the inn has been transformed into the temporary accommodation of several Axis diplomats and their families, held as prisoners of war. Though it's tough to be the under-appreciated help, it's nowhere near as bad as if, when one of the resident's young daughters goes missing, you are the one people think kidnapped her…
If you like Even As We Breathe, read even more Asheville-area-based books.
Read Even As We Breathe: Amazon | Goodreads
More Southern Books To Read