Travel across the South with the best South Carolina books – from, about, and set there – to teach you more and transport you to new places.
We love reading books set in destinations before and after we go. Nothing is better than seeing places you visited in person in a book, at least for us bibliophiles.
If you are headed across the South or hoping to spark some wanderlust, uncover the best fictional books set in South Carolina.
See if you can survive haunted houses filled with possessed and angry puppets or purchase off-brand mayonnaise without anyone noticing. Get a feel for that small-town life.
Then, find some of the best nonfiction books about South Carolina, teaching us more about slavery, racism, history, war, and desegregation.
Many of these books will make you think more deeply and enhance any trip to South Carolina. Plus, meet famous South Carolina authors.
We'd love to know your favorites in the comments. Let's get started.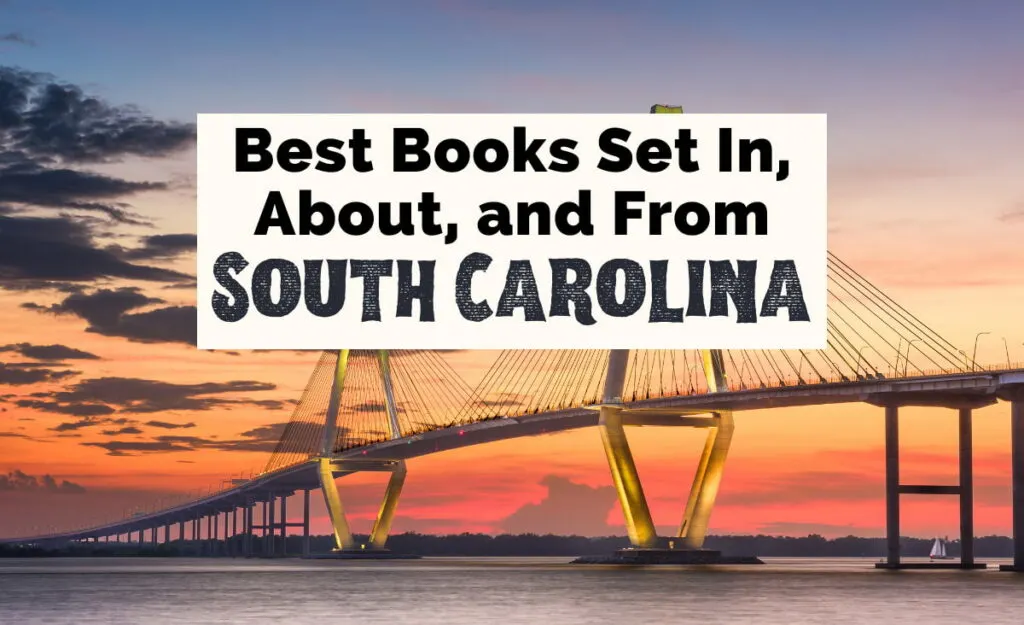 This post may contain affiliate links that earn us a commission at no extra cost to you. If you love these guides, support Uncorked Asheville here.
Grab your favorite movies and books that take place in South Carolina here:
23 Best South Carolina Books
Best Books About South Carolina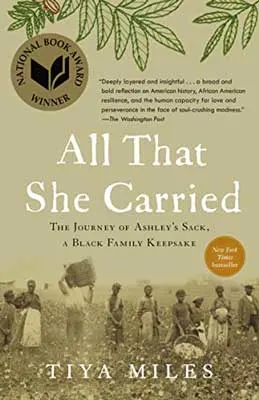 All That She Carried: The Journey of Ashley's Sack, a Black Family Keepsake by Tiya Miles
In 1850s South Carolina, a Black mother gave her 9-year-old daughter Ashley a sack with a few precious valuables as a token of love and protection.
Soon after, Ashley was sold and separated from her mother, never to see her again.
Years later, Ashley's granddaughter Ruth would embroider a message into the sack, telling in haunting brevity the ordeal of her separation from her mother.
The sack itself now resides in the Smithsonian's National Museum of African American History and Culture.
Using it as an anchor point, author/historian Tiya Miles plays literary detective and has unearthed the poignant story of these women's lives and the lives of so many like them.
Nonfiction books about South Carolina like this are few and far between.
Read All That She Carried: Amazon | Goodreads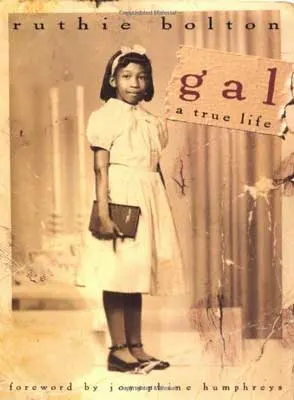 Gal by Ruthie Bolton
Born to a 13-year-old in 1961, Ruthie Mae Bolton was raised in her grandparents' home due to an absent, unknown father and a wandering mother.
Living with an abusive grandparent – whose beatings caused the death of Ruthie Mae's Grandmama – meant acting out in other ways in order to get by.
Before long, Ruthie Mae – nicknamed "Gal" by her grandfather – was stealing from school, drinking heavily, and smoking dope.
But she never quit her schooling, and after graduation, found someone who was able to offer her something she had been told she didn't deserve all her life: love.
Told with frank openness, this powerful memoir will take you on a rollercoaster of emotions and is one of the most hard-hitting South Carolina books on this list.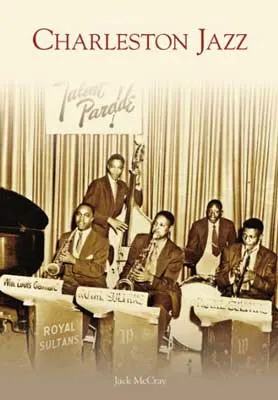 Charleston Jazz by Jack McCray
Everyone knows the big names when it comes to thinking about the places where jazz developed and came into being.
But on top of the thriving scenes in New York, Chicago, New Orleans, and more during the 20th Century, did you know that Charleston, SC played a key role in the evolution of jazz?
In a well-researched journey into this rich, untold story, author Jack McCray shows the reader an authoritative window into the Charleston jazz scene.
With great photographic research and helpful sheet music, McCray guides us through a diaspora of Charleston jazz musicians and the impact they had on one of America's greatest cultural phenomenons.
If you're interested in music, history, and the culture of the United States, Charleston Jazz is one of the best books about Charleson, SC for you.
Find even more great fiction and nonfiction books about music on our sister site, The Uncorked Librarian.
Read Charleston Jazz: Amazon | Goodreads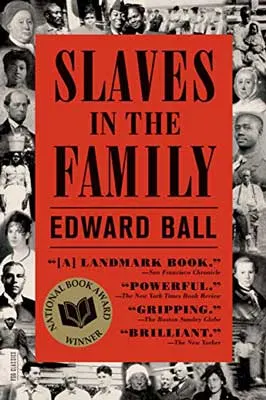 Slaves in the Family by Edward Ball
There's no shortage of nonfiction books set in South Carolina that cover the topic of slavery, but Slaves in the Family comes at it from a less-usual angle.
Author and journalist Edward Ball discovered that his family had been prominent plantation owners in South Carolina and that they had kept extensive records of their undertakings.
He learned that the Ball family had owned 25 plantations between 1698 and 1865, and had owned and/or bought over four thousand slaves in that time.
Using these accounts, Ball managed to compile records of many of those who had worked on the plantations; this book covers his efforts to track down and meet with their descendants.
Fascinating and tragic in equal measure, Ball struggles to come to terms with his family's hateful past while putting together some of the missing pieces of one of America's darkest times.
You might also enjoy these great Southern Gothic books, including iconic novels about slavery like Beloved.
Read Slaves in the Family: Amazon | Goodreads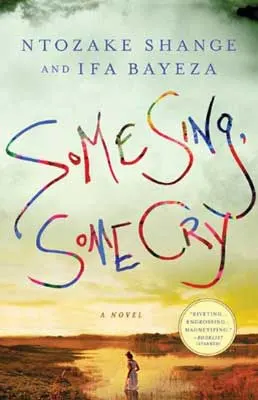 Some Sing, Some Cry by Ntozake Shange and Ifa Bayeza
In one of the most epic South Carolina books on this list, sisters and co-authors Ntozake Shange and Ifa Bayeza show us the turbulent and dramatic lives of the Mayfield family.
The story begins with the recently emancipated Bette Mayfield and her granddaughter Eudora leaving behind the cotton fields of the Sweet Tamarind plantation and heading for Charleston.
There, she finds work as a fortune-teller, and Dora becomes a seamstress. As time passes, Dora grows up and marries, and then starts a family of her own.
Generations of the Mayfield family continue to flourish and prosper – as well as suffer and struggle – during the many monumental events of the 19th and 20th Centuries.
Through it all, we are shown not only the true meaning of family but also the true character of the United States.
Epic in scope, themes, and also length, Some Sing, Some Cry is among the contemporary books about South Carolina that you can really get your teeth into.
Read Some Sing, Some Cry: Amazon | Goodreads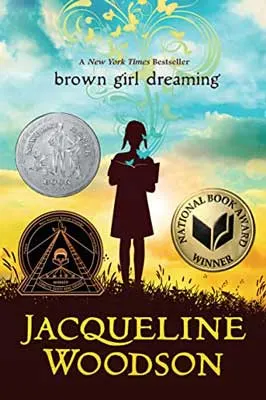 Brown Girl Dreaming by Jacqueline Woodson
Born in Columbus, Ohio in 1963, Jacqueline "Jackie" Woodson frequently visited her grandparents in Greenville, South Carolina.
When her parents divorced, Jackie, her mom, and two siblings moved to Greenville permanently.
Despite the rampant racism and segregation within South Carolina, Jackie quickly grows to love Greenville and, before long, considers it home.
Brown Girl Dreaming recounts Jackie's childhood growing up Black amidst the Civil Rights Movement and her family getting more involved in peaceful protests.
This memoir in verse is one of the most moving books that takes place in South Carolina. It's also the perfect way to introduce younger audiences to the serious topics within.
Read Brown Girl Dreaming: Amazon | Goodreads
Books Set in South Carolina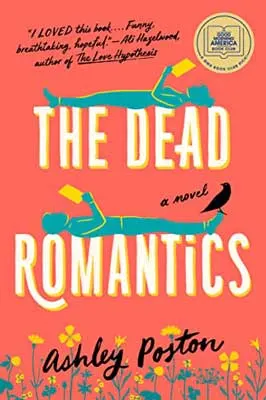 The Dead Romantics by Ashley Poston
If you're looking for South Carolina books that cross the macabre with the romantic (no, stay with me), then The Dead Romantics should be right up your street.
Following a heavy breakup, Florence Day officially gives up on love. She's over it; it's dead.
This is bad news for her career, because Florence works as a ghostwriter for one of the most famous romance authors in the business, and she's got to finish a new book ASAP.
Even worse, her new editor won't give her an extension on the deadline. You'd think that along with being so big and handsome he would also be nice. Apparently not.
But then Florence receives some tragic news, and it looks like she needs to return home for a funeral – back to a place she's been avoiding for the last 10 years.
Imagine her surprise when, on arriving at the funeral parlor, she runs into her new editor – and he's a ghost!
Surely whatever unfinished business he has on this Earth hasn't got anything to do with her?
If you're feeling down about love, life, or anything in between, no books based in South Carolina will pick you up again quite like The Dead Romantics.
You might also enjoy our best ghost novels of all time reading list on our sister site, The Uncorked Librarian. And, keep reading for an even scarier South Carolina ghost book.
Read The Dead Romantics: Amazon | Goodreads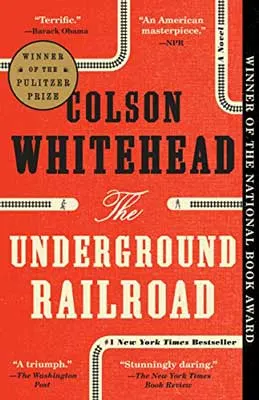 The Underground Railroad by Colson Whitehead
Cora is a slave on a Georgian plantation whose mother ran off when she was a child. As a result, she is an outcast even amongst the other slaves.
That is until Caesar arrives and takes an interest in Cora. So when Caesar asks her to run away with him, Cora agrees.
Once they have escaped the plantation, the two plan to catch a ride on the Underground Railroad – a real train traveling beneath the ground.
Almost immediately, things start to go wrong, with the pair being ruthlessly hunted by the infamous slave catcher, Ridgeway.
Desperate to be free, Cora and Caesar flee across several states: Georgia, South Carolina, North Carolina, Tennessee, Indiana, and (an undefined) "North."
Though not entirely set there, the two do spend a significant amount of time in the state trying to elude capture and live their lives freely.
The Underground Railroad is one of the best South Carolina books for those interested in the country's history with slavery and its lasting legacy.
Discover even more books set in Tennessee to teach you more.
Read The Underground Railroad: Amazon | Goodreads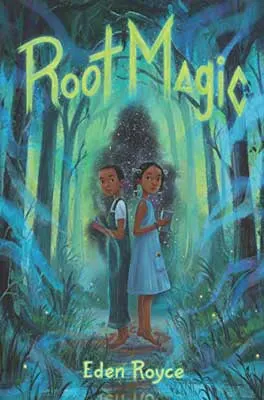 Root Magic by Eden Royce
This is one of those books about South Carolina that can be enjoyed by children of all ages.
The year is 1963, and Jezebel and her twin brother Jay are about to get new classmates.
With desegregation bringing everyone closer together (physically, at least), it's a time of change in South Carolina. But, this isn't the only thing that's going to drastically impact Jez's life.
For one thing, her grandmother recently passed away, leaving her to deal with her grief. And for another, her uncle Doc thinks it's time to teach her and Jay about rootwork.
This mysterious form of African American folk magic has been a part of Jez's family for generations.
For they are Gullah people, and the elixirs and powders that Gran and Doc have been providing the community with for years have always intrigued Jez.
She'll be learning none too soon that evils – both Earthly and Unearthly – are coming to town, and she's going to need all the help she can get to survive.
Root Magic is one of the most interesting middle school books set in South Carolina, combining historical fiction with fantasy and magical realism quite effectively.
Read Root Magic: Amazon | Goodreads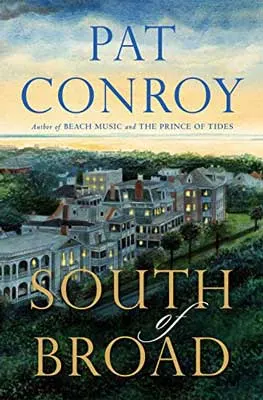 South of Broad by Pat Conroy
South of Broad tells the story of the life of one Leopold Bloom King, during some of his most formative years.
When Leo's 13-year-old older brother commits suicide, it shatters his previously affable and comfortable family life.
Lost and feeling alone, he searches for something to hold onto and keep him from drifting into oblivion.
Little does he know that in this search, he will find a tight-knit group of friends to join – friends that will shape the course of his life dramatically.
Over the course of two decades, from the 60s to the 80s, this found family will endure cultural shifts, social hate, landmark events, and all kinds of crushes, relationships, marriages, and obsessions.
Author Pat Conroy's novel is not just an excellent character study, but also one of the most evocative South Carolina books.
Read South of Broad: Amazon | Goodreads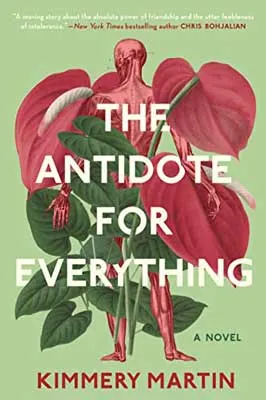 The Antidote For Everything by Kimmery Martin
It's fair to say that The Antidote For Everything is one of the most topical books set in Charleston, SC on this list.
While working as a urologist at a hospital in Charleston, Georgia Brown has developed a familial-like bond with her colleague, Dr. Jonah Tsukada.
So Georgia is shocked to discover that, while she is out of the country at a medical conference, Jonah has been fired.
The hospital they work at has introduced new rules. They are not to provide medical care for transgender patients; Jonah is let go for refusing to ignore and abandon them.
Of course, Georgia is immediately on his side. But Jonah is not the first to lose his job. Soon things spiral into a tense situation where losing your career might be the least of your worries.
This is one of the most important, powerful, and poignant books about Charleston, SC to be written in recent times.
Read The Antidote For Everything: Amazon | Goodreads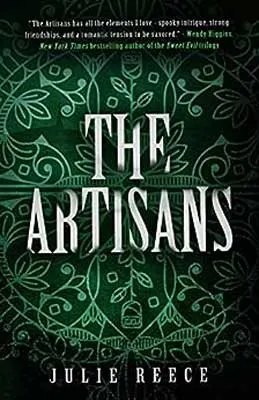 The Artisans by Julie Reece
There's Machiavellian romance afoot in this dark fairytale for anyone obsessed with Southern Gothic South Carolina books.
17-year-old Raven Weathersby has been scraping by in the lowlands of South Carolina, attempting to take care of her alcoholic father following the death of her mother.
To make ends meet she works as a seamstress after school hours. Her talent could put top-level fashion designers to shame.
This works against her, however, when her father runs afoul of the wealthy Gideon Maddox, heir to the renowned Maddox family fortune.
To repay him, Raven must not only spend 1-year making designs for him but also live in his house with him. This is an unpleasant thought considering his monstrous personality.
But is he really as "monstrous" as he seems?
A dark, paranormal YA romance is a lot of people's cup of tea, and if it's yours then this could be one of your new favorite books about South Carolina!
Read The Artisans: Amazon | Goodreads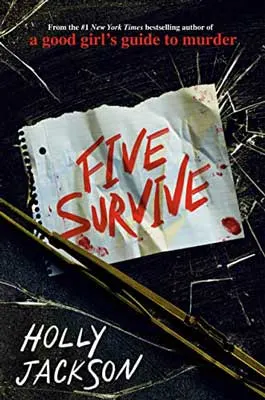 Five Survive by Holly Jackson
If you're looking for fiction books set in South Carolina that are more fast-paced and heart-pumping, Five Survive should be your first pick.
Red and five of her friends are on a once-in-a-lifetime trip, heading south for Spring Break in an RV.
But as they reach a quiet stretch of road in the middle of nowhere in South Carolina, the RV unexpectedly breaks down.
However, as each of the tires is deliberately shot out in front of them, the six friends realize that this is no accident; someone planned this.
But who, and why? Over the next eight hours of terror, secrets will be revealed and friendships tested. But are any of these secrets worth killing for?
And, is it possible that only five will survive?
Five Survive is the perfect option for books that take place in South Carolina for both teens and adults who love isolated thrillers.
Read Five Survive: Amazon | Goodreads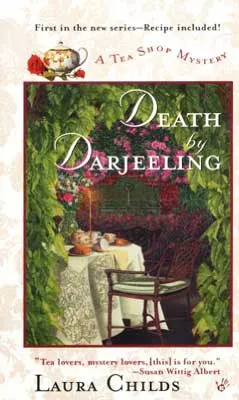 Death by Darjeeling by Laura Childs
In Death by Darjeeling, we have one of the best cozy mystery books set in Charleston, SC.
You know how it is when you put on an event: you want everyone to have a great time, and you want to look good doing it.
Fortunately for Theodosia Browning – owner and chief brewer at the Indigo Tea Shop of Charleston, South Carolina – that's exactly how her annual historic homes garden party begins.
Unfortunately for Theo, it doesn't end that way.
Someone has been found dead – someone holding an empty teacup. This doesn't look good for the formerly exemplary hostess serving hot drinks.
Now Theo's the one in hot water, and she needs to solve the mystery of the murder before anyone else can damage her reputation by expiring.
Good news for fans of crime fiction: this is the first in a series of tea shop mystery South Carolina books!
Read Death by Darjeeling: Amazon | Goodreads
Never Miss Another Asheville Update
---
Tired of generic Asheville travel itineraries? Experience Asheville like a local with our free Asheville Favorites checklist, including restaurants, breweries, and hiking. Plus, get local updates – including events and hidden gems – straight to your inbox. Sign up here.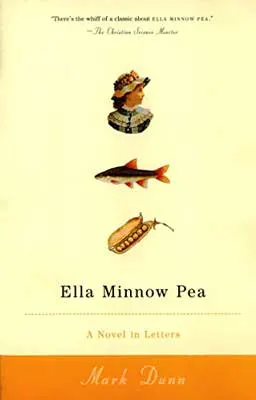 Ella Minnow Pea by Mark Dunn
Set on the fictitious island of Nollop, just off the coast, Ella Minnow Pea is one of the most unique books on South Carolina living.
The book is an epistolary novel told entirely through letters written by the protagonist, Ella Minnow Pea.
Ella lives in Nollop – named after Nevin Nollop, the creator of the pangram, "The quick brown fox jumps over the lazy dog."
His statue in the center of town is immortalized with the sentence for which he is famous… until one day, letters start to fall off it.
Believing this to be a sign, the leaders of the island ban the missing letters from being used – a decree we see followed within Ella's letters.
As more and more letters go missing from the statue, Ella cleverly works around the missing letters in order to keep expressing herself.
But what happens when all the letters are gone? Will Ella and everyone else in Nollop lose their voice?
If you're looking for fun, slightly dystopian books set in South Carolina and don't mind a bit of wordplay, you'll fall in love with Ella Minnow Pea.
Read Ella Minnow Pea: Amazon | Goodreads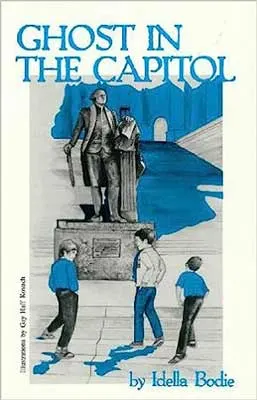 Ghost in the Capitol by Idella Bodie
Adventure! Mystery! Supernatural intrigue! All wrapped up in the rich history of South Carolina!
While on a class tour of the South Carolina State House, three young school kids encounter a series of unusual elements that lead them on an impromptu hunt for a mythical ghost.
The legend surrounds a figure from South Carolina's past – someone involved in the Civil War, whose spirit may still have unfinished business in the building.
The prospect of finding this restless soul leads the three children on a fun-filled escapade, along with a cat named Beelzebub and a lock of enchanted hair!
Author Idella Bodie had a long career as an English and Creative Writing teacher in South Aiken, SC. Her passion for learning and storytelling comes across very well.
For many, South Carolina books like this are the reason they fell in love with local history.
Read Ghost in the Capitol: Amazon | Goodreads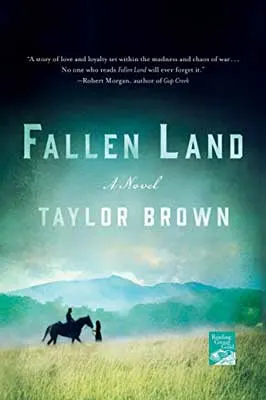 Fallen Land by Taylor Brown
From author Taylor Brown comes a cross-country chase thriller set during the final year of the Civil War.
As groups of hungry soldiers begin pillaging the land, young Ava hides in her home, desperately hoping not to be found.
However, she is rested from this state of entrapment by Callum, an orphaned horse thief from Ireland who is riding his trusty steed Reiver.
Together, they make their way through pastures both beautiful and ruined. They scavenge food from abandoned farms, always trying to stay ahead of an unsavory group of slave hunters and rangers.
Their dream is to find a place where they can live and thrive – a place they might call home.
Leaning more towards hopeful optimism instead of defeatist nihilism, despite the lawless nature of the time, Fallen Land is one of the more gripping and beautifully written books about South Carolina on this list.
Read Fallen Land: Amazon | Goodreads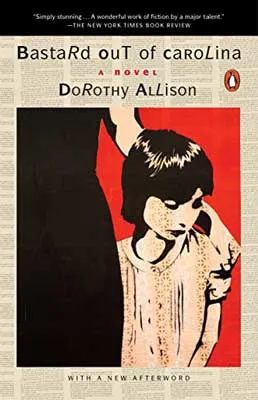 Bastard Out of Carolina by Dorothy Allison
In one of the darkest South Carolina books on this list, author Dorothy Allison examines the complexities of mother-daughter relationships, as well as class and abuse in the 1950s.
Bastard Out of Carolina takes place in Greenville, SC, and focuses on the life of Ruth "Bone" Boatwright and her mother, Anney.
Bone's family is full of hard-drinking, gun-toting men and tough, no-nonsense women. Due to her being born out of wedlock, she is labeled a "bastard" from birth.
This is something Anney does not want, and she receives abuse from the patrons of the diner she works at because of it.
But getting a new birth certificate without "illegitimate" written on it proves seemingly impossible.
When Bone's stepfather Glen begins to become more and more involved in Bone's life – and not in a good way – it sets in motion an inevitable climax from which no one will recover fully.
This is a very adult novel, but the writing is sensational. The characterization is superb, and the rhythms of speech and prose are masterful.
If you've enjoyed To Kill A Mockingbird and Catcher in the Rye, you'll get a lot out of this.
Read Bastard Out of Carolina: Amazon | Goodreads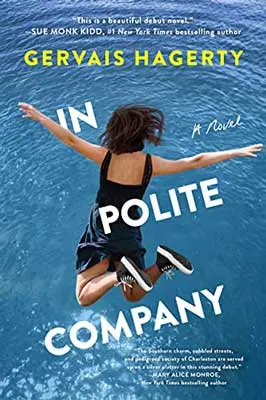 In Polite Company by Gervais Hagerty
There is a version of Charleston that visitors see, full of Southern hospitality and colorful characters. But it's not the real Charleston, not the Charleston that Simons Smythe knows.
She's part of the upper echelons of Charleston's social levels, having been born into a group that has commanded the city for generations.
And it's going to be a great year, with new babies and social gala events. Not to mention Simons' own wedding to a man she hopes to love once again by the time it rolls around.
As Simons begins to enter a phase of self-reflection and discovery, the one thing keeping her grounded is her grandmother Laudie, and the constant reassurance of her maxim, "Be brave."
In Polite Company is a love letter, and one of the best fiction books about Charleston, SC for lovers of great writing.
Read In Polite Company: Amazon | Goodreads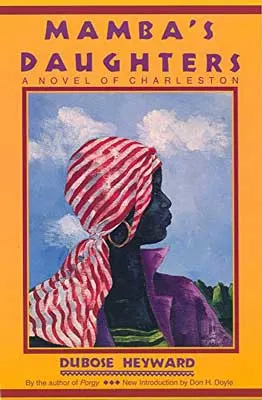 Mamba's Daughters by DuBose Heyward
In one of the oldest South Carolina books on this list, author DuBose Heyward paints a picture of early 20th Century Charleston, and the racial boundaries in place there.
As the narrative progresses we follow three different families and the challenges they face.
We see how they use wit, guile, deception, ambition, and subterfuge to progress within the strict boundaries of society.
Mamba herself has to find a way to navigate a path toward a better life for herself and her family. She aims for the dizzying heights of those African Americans employed by the white upper-class aristocrats.
This is a fascinating glimpse into a world both strikingly different and yet sometimes eerily similar to the world today, despite being written 100 years ago.
Read Mamba's Daughters: Amazon | Goodreads
More Books Set In South Carolina From Christine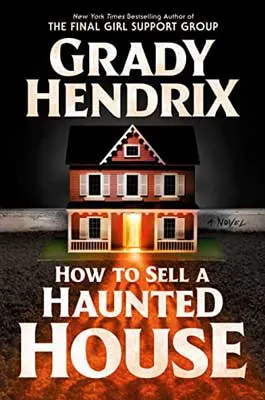 How to Sell a Haunted House by Grady Hendrix
We are huge fans of books about terrifying houses, and as you can imagine, the South is the perfect setting for a haunting…
When Louise receives the unexpected call that her parents are dead, she heads home to South Carolina to finalize the estate. She knows her immature and aloof brother Mark is pretty much useless.
However, the house and their childhood are filled with traumatic memories that have come back to haunt them both. And something – or someone – is riling up the dolls to try and kill them.
How to Sell a Haunted House is one of the scariest books set in Charleston, SC, especially if you hate creepy puppets and dolls. Just be forewarned that there is a lot of graphic violence.
Parts of the novel are quite unhinged and go a bit off the rails, even for Hendrix – leaving you thinking, "WTF did I just read?" We dig it. You'll hear "Kakawewe" in your darkest dreams.
Read How to Sell a Haunted House: Amazon | Goodreads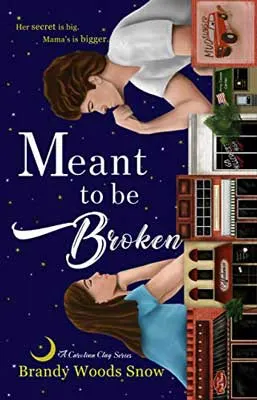 Meant To Be Broken by Brandy Woods Snow
If you are looking for indie fiction books set in South Carolina, Meant To Be Broken is a sweet YA story about small-town life. In fact, even buying off-brand mayo is quickly noticed.
Even though she's not popular, Rayne catches the eye of high school jock, Preston. However, Rayne is more like Preston's hunky and black sheep brother, Gage.
We can see where this is headed…
If you enjoy love triangles, family secrets, and summer romances, Meant To Be Broken might just be the South Carolina novel for you. Plus, it's a light and quick read.
Read Meant To Be Broken: Amazon | Goodreads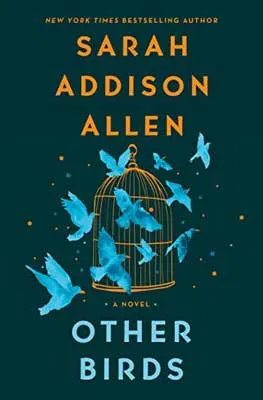 Other Birds by Sarah Addison Allen
One of the best South Carolina books by an immensely popular Asheville author, you won't want to miss Sarah Addison Allen's Other Birds.
And the wildest part of this book? We almost didn't finish it with such a slow start. However, by the end, it was our favorite book of 2022.
Head to both literally and figuratively sweet Mallow Island where Zoey is about to start college.
Ever since the death of her mother, her step-mom and dad have decided to move on with their lives without her.
Yet Chloe is all about making friends and her own happiness, which is exactly what she does in the secretive and quiet Dellawisp community.
Other Birds is one of our top picks for books about South Carolina living, charm, ghosts, and friendliness – even if these friendships take a little time. Plus, there is some mouthwatering food.
Meet even more female authors from North Carolina (& more!).
Read Other Birds: Amazon | Goodreads
Enjoy even more Southern destination reading lists:
If you love traveling via a good book, we also run an online, literary magazine, The Uncorked Librarian, filled with books and movies to inspire travel across the globe. We'd love to see you there. On Uncorked Asheville, discover two more local reading lists set in our home state.
Top Books About, From, & Set In NC – Along with Sarah Addison Allen's novels, find some of our favorite books that are about and set in North Carolina. Learn all of Asheville's gossip from local writer Thomas Wolfe. Read about working-class Bryson City from indie author Renea Winchester. Then, devour fictional stories by popular authors like Nicholas Sparks, Diane Chamberlain, and Megan Miranda.


Best Asheville, NC Books – Travel to Asheville, North Carolina with this reading list. Learn the untold history of Biltmore Estate from local author, Denise Kiernan. Read a fictionalized account of the fire that took Zelda Fitzgerald's life at Highland Hospital.
Grab your favorite movies and books based in South Carolina here:
Save Your Favorite South Carolina Books For Later: