Point Lookout Trail In Old Fort, NC For Scenic Mountain Biking
Uncover the beautiful Point Lookout Trail in Old Fort, NC – a paved and scenic mountain biking trail to an overlook near Asheville, North Carolina.
As Asheville locals, we love day-tripping around Western North Carolina, especially to small mountain towns like Old Fort.
Asheville to Old Fort, NC is about a 30-minute drive, making it perfect for hitting those famous Old Fort mountain biking trails.
Of course, you can hike the trails too – just be cautious of quickly-moving bikers.
One of the most scenic mountain trails in the area includes Point Lookout, a paved portion of the Fonta Flora Trail, also sometimes referred to as the "Point Lookout Greenway Bike Trail."
Located in the Pisgah National Forest, find a steep elevation gain, plenty of vistas, and a scenic overlook with benches.
As low-key/average mountain bikers – we are not hardcore or that technically skilled – peruse our personal guide to navigating Old Fort's Point Lookout Trail.
See where to park as well as where to pick up the Point Lookout Old Fort Trailhead. Learn what to expect and where to celebrate with food and beer afterward.
Please remember that we are sharing our personal experiences as a tipsy travel writer with her pilot hubby and yours may be slightly different, especially if you are an advanced mountain biker.
Let's get started, and be sure to tell us how your ride went in the comments.
Explore all of our Old Fort area travel guides.
This post may contain affiliate links that earn us a commission at no extra cost to you. If you love these guides, support Uncorked Asheville here.
Point Lookout Trail, NC Biking Guide
Get Started With These Trail Stats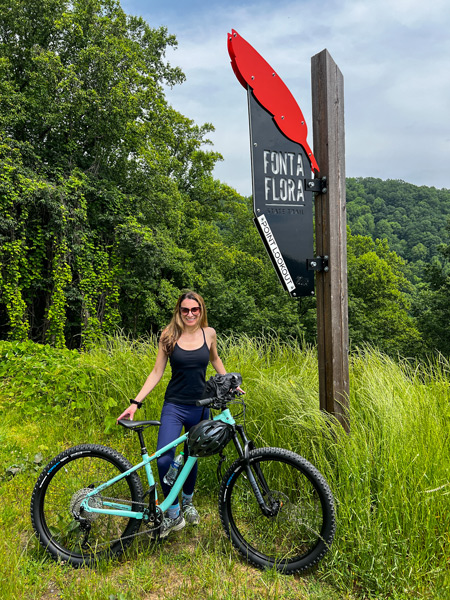 Distance From Asheville, North Carolina: 30 minutes; 27 miles
Key Addresses:
Point Lookout Trail, Trailhead Old Fort, NC – Park in the Old Fort Picnic area. Then, turn left on the road, and continue up the private road to the trailhead; this is our preferred access point to start at the bottom of the trail, working our way up.
Old Fort Picnic Area – Located at 2415 State Rd 1400, Old Fort, NC 28762; typically open April 1 through November 1; this is our preferred parking lot.
Andrews Geyser – Located at 2111 Mill Creek Rd, Old Fort, NC 28762, this lot with a small park and fountain is about 2.5 miles back down Mill Creek Road to the Point Lookout Trailhead close to the Old Fort Picnic Area. Use this lot when the picnic area is closed.
Point Lookout Trail, Ridgecrest Trailhead – Located around Mill Creek Road, use this access point if you want to descend the Point Lookout Trail.
Kitsuma Trailhead, Ridgecrest – Located at 209 Royal Gorge Rd, Old Fort, NC 28762, access a much more difficult trail that can be combined with Point Lookout to form a loop.
Difficulty Level: Moderate to difficult for "average" bikers with around a 900-foot elevation gain; skilled mountain bikers will find this trail easier, though.
Length: About 3.6 miles each way for just over 7 miles total; expect to add on distance based on where you park.
Type Of Trail: Out and back; single-track mountain biking trail; dog-friendly but exert caution with bikers; follows part of the Fonta Flora Trail with red feather markers.
Where To Stay Nearby: Book your stay in Old Fort, NC, or head to Asheville.
Trail Highlights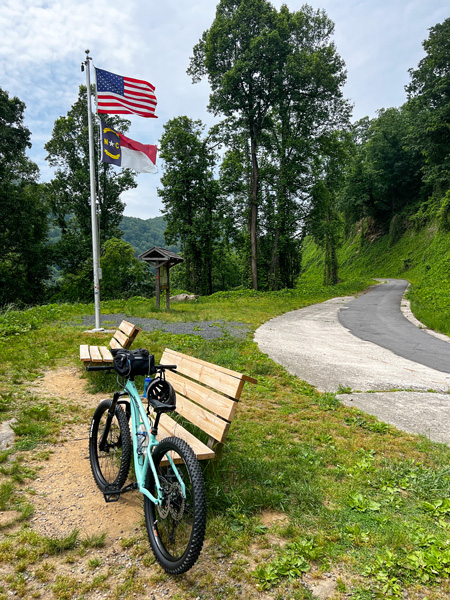 The Point Lookout Greenway Bike Trail is a single-track, paved pathway perfect for beginner to intermediate bikers.
Advanced bikers will also get in a great workout and many prefer to do the Kitsuma and Point Lookout Loop (the MTB Project has great information).
While riders can access the trail from the top down, we suggest starting at the bottom.
Park at the seasonal Old Fort Picnic Area – making the ride closer to 8 miles total – and work your way up the 900-foot elevation gain via a series of switchbacks.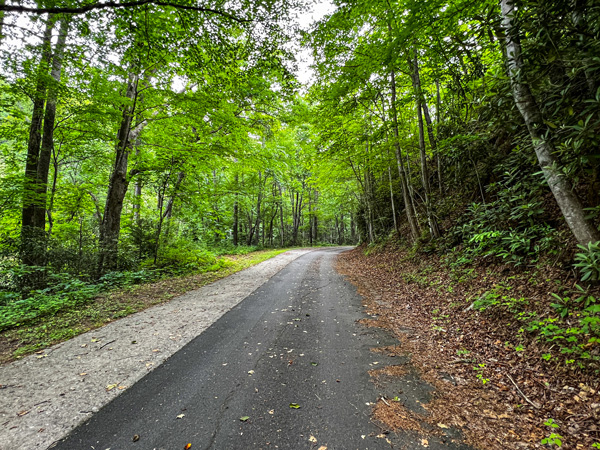 Along the way, enjoy scenic mountain viewpoints, benches, and pull-over shoulders until you reach the trail's namesake, Point Lookout.
On a clear day, Point Lookout promises sprawling views of Royal Gorge. Relax on a wooden bench, read the informational trail board, and spy the state and American flag.
Bikers may also continue further up the trail to Mill Creek Road and Ridgecrest/U.S. Highway 70.
Then, reward yourself with a fun and speedy descent back down the mountain. Ride with caution to avoid a collision.
A Note For Beginner Bikers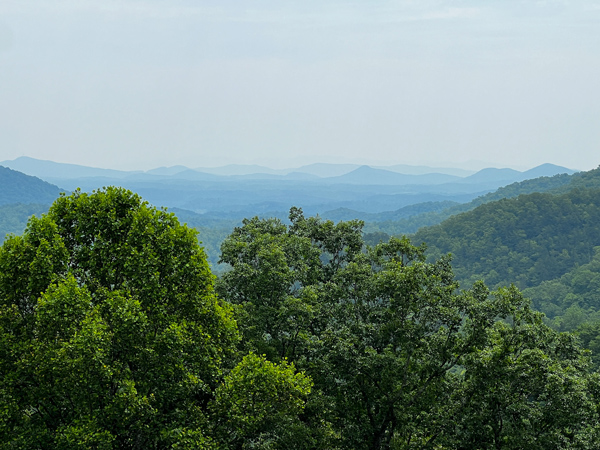 We suggest accessing the Point Lookout Trail Old Fort Trailhead from the Old Fort Picnic Area versus the top Ridgecrest Trailhead in case you get tired going up; you can always turn around and glide back down the pathway.
However, if you start at the top, you have to end with a grueling climb back up, which might be tough if you have already exceeded your personal limits.
Trust us, these mountains can kick your butt – and we've called a ride or two mid-way in Asheville's Bent Creek Experimental Forest.
Short and paved sounds easy until your legs are jelly.
Trail Safety Tips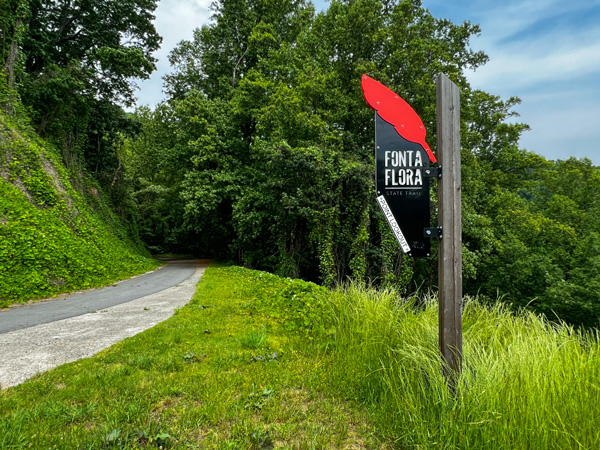 Walkers should stay to the left of trails and roads
Riders should stay to the right of roads and trails; there are blind spots, especially around tight switchbacks
When passing others, announce yourself, usually stating "left" or using a bike bell/horn; the same goes for stopping; politely but loudly announce, "stopping"
Do not approach or feed wildlife
Take all trash with you, and leave no trace
Cellular service is iffy and will come in and out; have all maps and information pre-downloaded with screenshots
More Old Fort Point Lookout Trail FAQs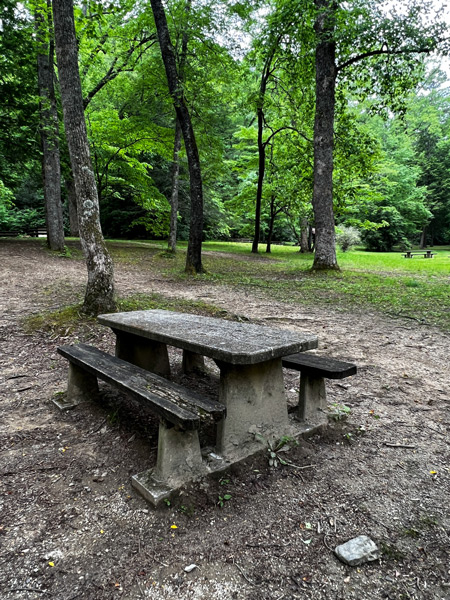 Is the Point Lookout Trail suitable for families?
Because of the trail's 900-foot elevation gain, high speed on the way down, and gentle but still sharp switchbacks, the trail isn't the most family-friendly for biking with young children. Hiking a short portion would be easier.
Is the trail accessible year-round?
The Point Lookout Trail is best accessed during the spring into fall, and the paved trail is open year-round. Just beware of snow and ice. However, the Old Fort Picnic Area parking lot is closed in the winter, and you will have to use alternative parking lots.
Are there any restroom facilities along the trail?
There are no restroom facilities along the Point Lookout Trail. In the spring through fall, we recommend using the vault toilets at the Old Fort Picnic Area – they are basic but have TP.
Are there any picnic areas along the trail?
Along with the Old Fort Picnic Area, find benches to enjoy a scenic mountain picnic. Take all of your trash with you.
How do you get to the Point Lookout Trailhead in Old Fort from Asheville?
Take I-40 East to Exit 72 (Old Fort/U.S. Highway 70). Continue on until State Rd 1400/Old US 70 W, and take a left. Go about 2.5 miles to the Mill Creek Road intersection (you'll see a small bridge & signs for Andrews Geyser); the Old Fort Picnic Area will be on the left.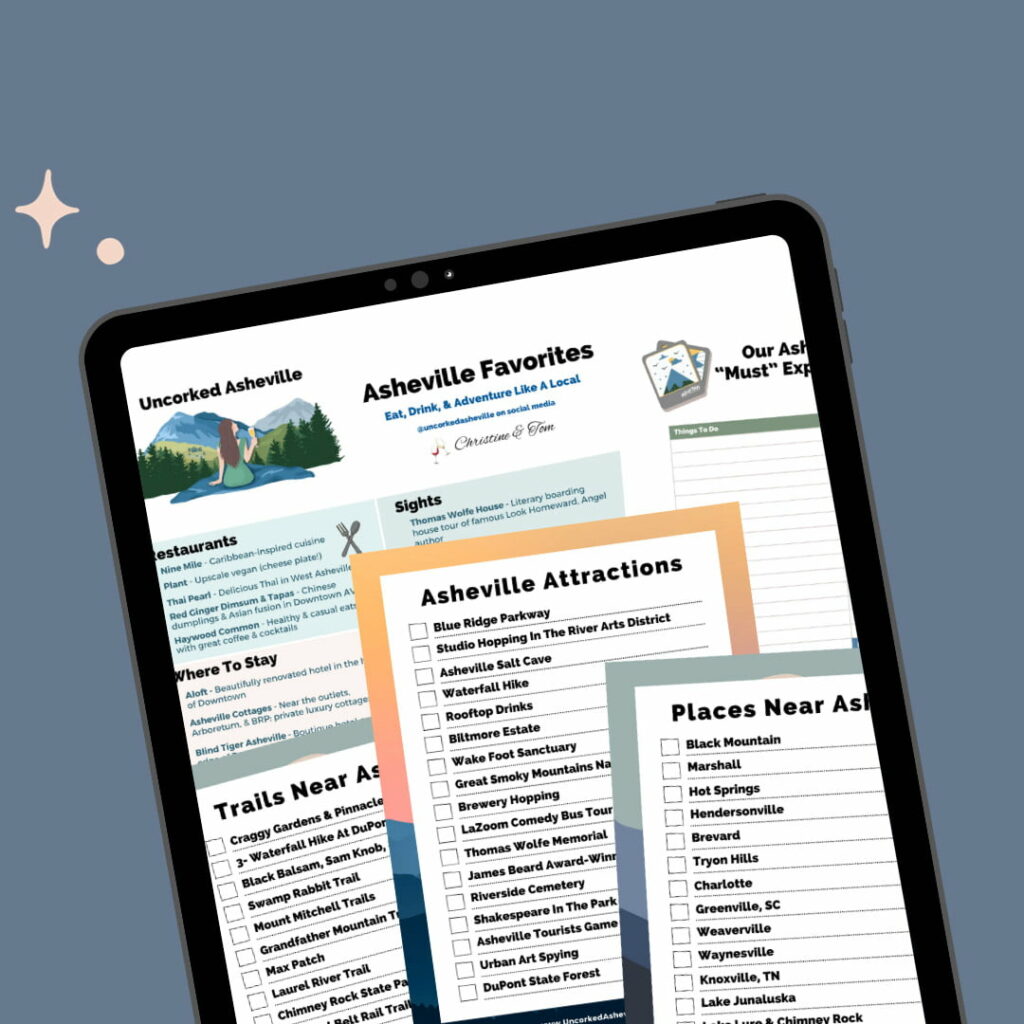 Never Miss Another Asheville Update
Experience Asheville like a local with our free attractions, dining, hiking, and day tripping guides. Get events, updates, and more straight to your inbox from Christine.
Fun Things To Do Nearby
Explore Downtown Old Fort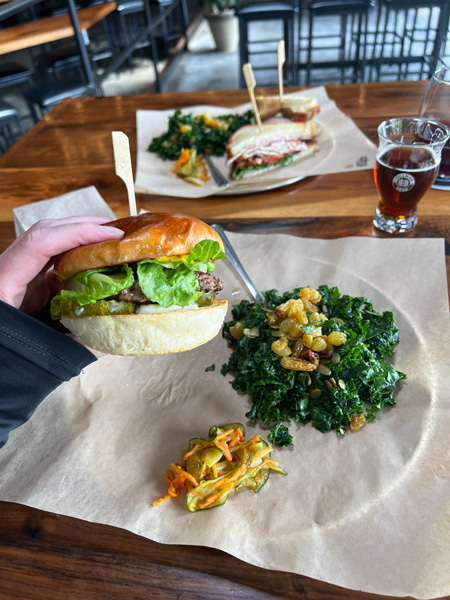 Old Fort makes for a terrific Asheville day trip, and we highly suggest starting your morning off on the Point Lookout Trail followed by lunch and craft beer at Downtown Old Fort's Hillman Beer.
(However, you might want to picnic at the Old Fort picnic area too).
We always reward ourselves with a burger, and the airy Old Fort taproom sits along a peaceful creek.
Hillman Beer is also one of the best Asheville breweries and serves up some of our favorite ESBs, Kolschs, and Brown Ales.
For pub grub, enjoy burgers, sandwiches, wraps, rice bowls, wings, pretzels, and salads. Hillman Beer also has gluten-free bread, cider, seltzer, and wine (we are a half-Celiac household).
Afterward, explore more of Old Fort, including shopping for local art at Arrowhead Gallery & Studios and dropping into the free Mountain Gateway Museum to celebrate and learn more about Appalachia heritage.
Book your stay in Old Fort, NC here.
The Blue Ridge Traveler Visitor Center | 91 Catawba Ave, Old Fort, NC 28762
More Old Fort Biking Trails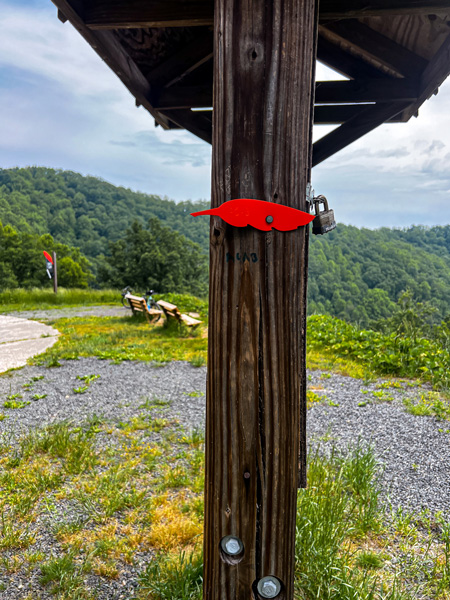 It's no secret that the Blue Ridge Mountains and Pisgah National Forest are filled with great mountain biking trails for all skill levels.
A few more Old Fort, NC hiking and biking trails include:
Read more about the best hiking trails near Asheville that we enjoy and frequent as locals.
Hike Catawba Falls*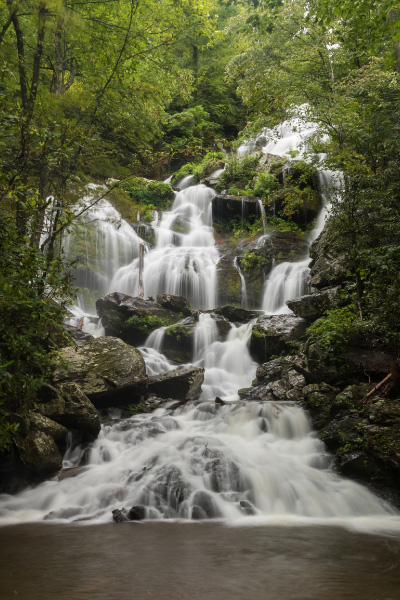 *Temporarily closed for maintenance 2022/2023
One of the most popular waterfall hikes near Asheville, Catawba Falls is under a 15-minute drive from the Point Lookout Trailhead in Old Fort.
A moderately short and easy hike, great for families and pets, trek to the cascading 100-foot waterfall via a less than 3-mile roundtrip out and back.
This scenic trail is filled with cascading streams and off-shoots, great if you want to chill out on a rock or two. The trail can grow pretty muddy and slippery, so please exert caution.
Catawba Falls | 3074 Catawba River Rd, Old Fort, NC 28762
Visit Black Mountain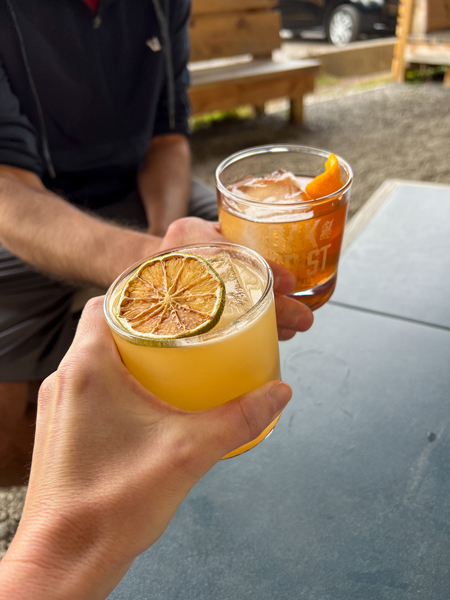 Explore more fun cities and mountain towns around Asheville and Old Fort, including Black Mountain.
Black Mountain to Old Fort, NC is only a ten-minute drive, and Black Mountain is full of things to do, including a walk around Lake Tomahawk.
Grab a bite to eat at local Black Mountain restaurants like The Trailhead, Cousins Cuban Cafe, and Berliner Kindl German Restaurant.
Or, brewery hop at Pisgah Brewing, Black Mountain Brewing, and Lookout Brewing Company. Not to mention those stellar cocktails at Oak & Grist, a fabulous AVL distillery.
Peruse all of our Black Mountain travel guides here; it's one of our favorite towns in WNC.
Save our Pisgah Point Lookout Trail Guide For Later:
Have you ridden the Point Lookout Trail? What did you think?
What are your favorite biking and hiking trails in Old Fort, NC?
Have you hiked or biked the Point Lookout Trail? How was it? Any more pointers for our readers? Let us know in the comments!
More Nearby Areas To Explore: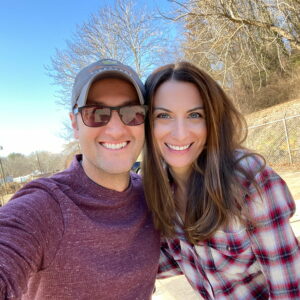 Christine (pronouns: she/her) is the owner and lead writer of Uncorked Asheville. After falling in love with those gorgeous Blue Ridge Mountains, Christine and her husband Tom decided to call Asheville, North Carolina home. When her pointy Italian nose isn't stuck in a book, Christine is adopting all of the kitties, getting lost in the forest, and drinking an ESB. She has a BA in English and History from Smith College, her MLIS from USF-Tampa, and is a former U.S. Fulbright Scholar - Indonesia. Christine also owns The Uncorked Librarian LLC with books and movies to inspire travel.