Don't miss Beaver Lake in Asheville, NC, especially if you are looking for an after-dinner or lunch walk. You can stroll the 2-mile Beaver Lake Trail and Bird Sanctuary while spying wildlife in the heart of North Asheville.
When we first moved to Asheville, NC, we kept hearing about this gorgeous lake with walking trails. We had to find it.
Before our movers even pulled into the driveway, we landed at our Asheville oasis: Beaver Lake Trail and Bird Sanctuary.
Who knew that in the heart of North Asheville we'd find a private lake that the public could walk? Within the Beaver Lake Perimeter Trail, you can also enter the Beaver Lake Bird Sanctuary.
The Bird Sanctuary is a donation-based, 8-acre property managed by a chapter of the National Audubon Society.
Serene Beaver Lake Trail is perfect for a light and easy walk or a picnic on the grass under a shaded tree. You'll love the crisp blue water and bird homes along the way.
There is even a Free Little Library and benches to sit on. Don't miss the church steeple hidden in the Blue Ridge Mountains.
Below, find all of the details about this more hidden and lesser-known local lake. We'll tell you where to park, what to pack, what to expect, and why you should definitely take a stroll at Beaver Lake.
Heck, you might even see us there. I always recommend Beaver Lake after dinner at Luella's or Plant.
Also remember that this is Beaver Lake, Asheville and not in one of the other 50 States — it's a pretty common name. Let's get started!
Enjoy even more lakes around Asheville.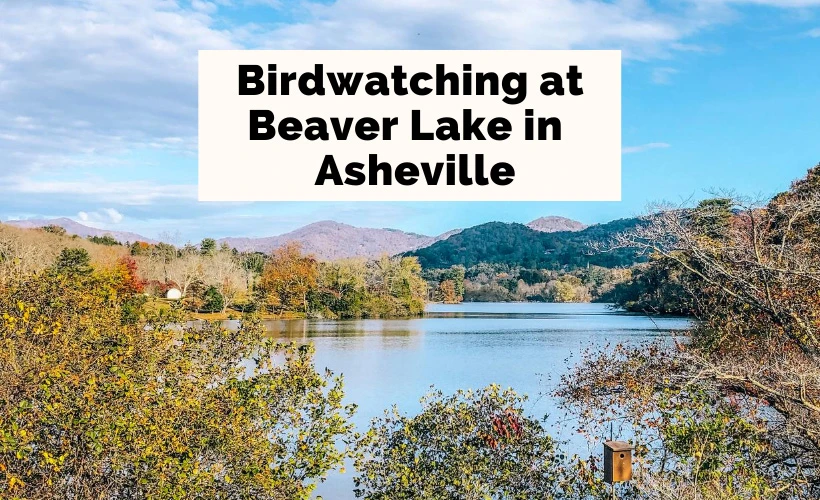 This post may contain affiliate links that earn us a commission at no extra cost to you. If you love these guides, support Uncorked Asheville here.
Where Is The Beaver Lake Trail?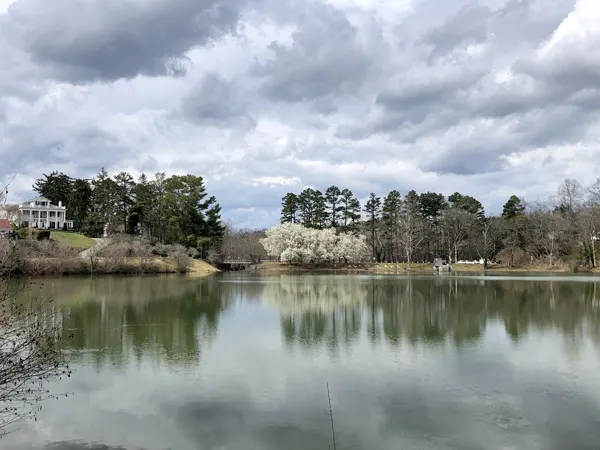 Beaver Lake Bird Sanctuary and the lake itself are extremely easy to find. We are not sure why, but people always ask if Beaver Lake Trail is open. Yes!
Sometimes parts of the trail are shut down for maintenance or flooding, but you can normally still enjoy most of the lake. Please know that there are no restrooms here.
Four-acres of Beaver Lake are owned by The Lake View Park Commission, but anyone can respectfully walk here from dawn to dusk.
So, how do you access Beaver Lake Bird Sanctuary and Trail? First, start by heading to North Asheville, a fantastic local AVL area.
---
---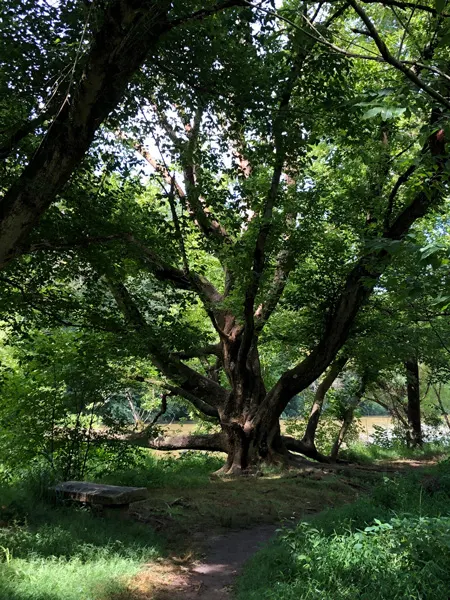 From Downtown Asheville, NC:
Coming from the downtown area, if you drive down Merrimon Ave. toward North Asheville, you'll pass all of the yuppie grocery stories on your left — Trader Joe's, Fresh Market, Whole Foods, etc.
As you slope down the hill after the big intersection, you'll pass the North Asheville Library, which resembles a log cabin. Right before the big turn, on your left, you can park at the Beaver Lake Bird Sanctuary.
Parking is donation-based at this lot. You'll also see a golf course on your right.
You may continue driving a tad further down Merrimon Ave. and park in two more gravel lots before completely passing Beaver Lake.
Coming From South Of Asheville
Take Exit 5A from I-240 West. Turn right and follow the directions above. (I-26 gets you here, too.)
Who Will Enjoy Beaver Lake Bird Sanctuary and Beaver Lake Trail?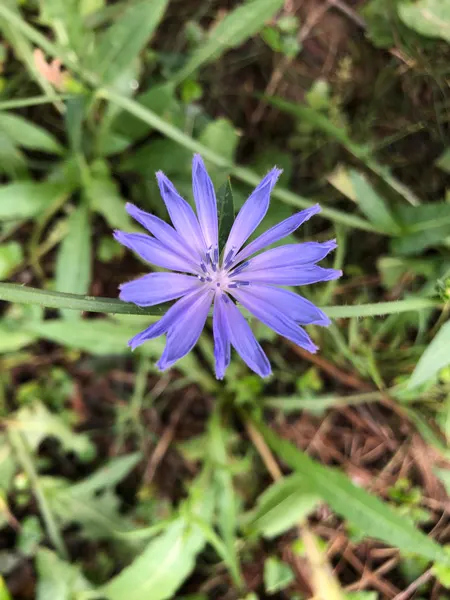 Walkers & Runners: Dog Policies At Beaver Lake, Asheville
Beaver Lake Bird Sanctuary is for everyone with the exception of your dogs. They will scare the birds and wildlife.
However, you can walk the Beaver Lake Perimeter Trail with your dog BUT you need a permit. The warden enforces this.
Because Beaver Lake is technically privately owned but open to everyone, they charge for pooches. You will find dog stations for bags and trash around the Beaver Lake Trail.
You can learn more about obtaining a dog permit, fishing/boating, and Beaver Lake rules here.
Bird Watchers
Of course, Beaver Lake Bird Sanctuary is especially grand for birdwatchers. You will find signs posted throughout the sanctuary identifying birds and wildlife.
I am not a real birder so take this with a grain of salt, but you'll see hawks, osprey, herons, vultures, kites, sparrows, woodpeckers, ducks, wrens, swallows, warblers, and bluebirds. There are a lot of bird species here.
You'll also see fish and turtles in the water. You can catch birds on the Beaver Lake Trail, too, but they are more spread out versus the sanctuary.
On the first Saturday of seasonal months, you may take a guided Audubon Society tour. Information about those bird tours can be found on the Blue Ridge Audubon Society (formerly Elisha Mitchell Audubon Society) website here.
Save This Post For Later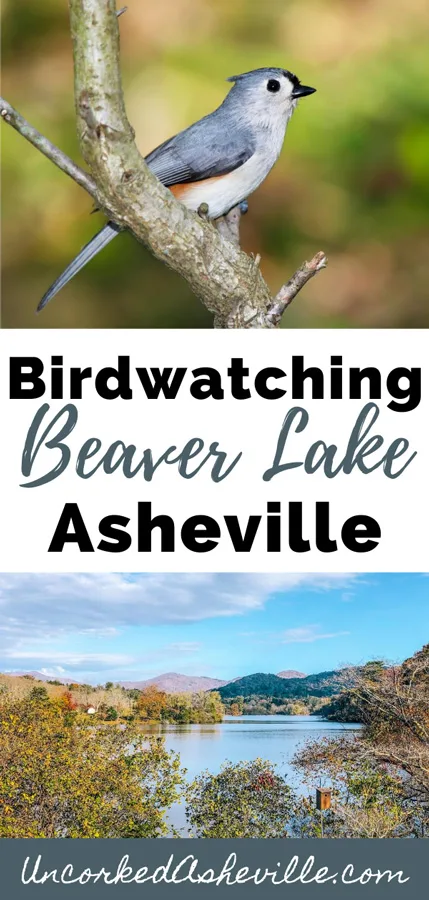 When Is The Best Time To Walk The Sanctuary & Beaver Lake Trail?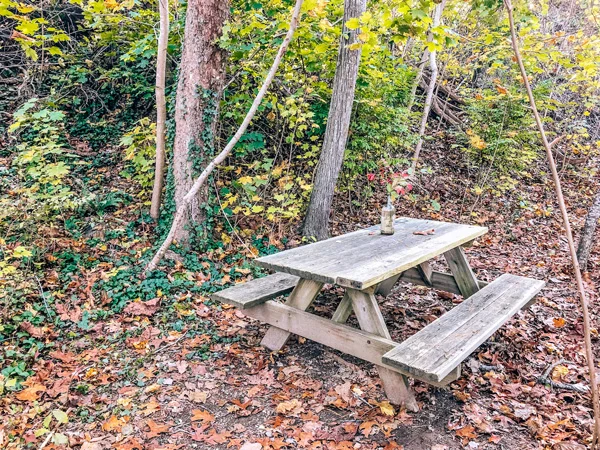 If you are looking for birds, you want to arrive in the early AM. Late spring and early fall are good birding seasons.
Personally mid-morning or early evening are our favorite times to walk Beaver Lake Trail. In the summer, afternoons are a tad oppressive here.
---
---
How Much Time Can You Spend At Beaver Lake?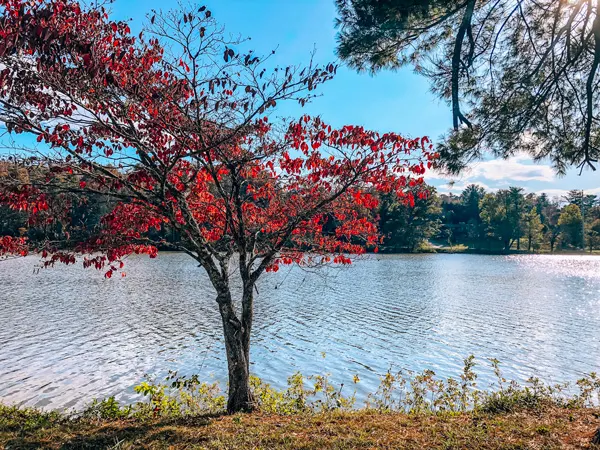 The Beaver Lake Bird Sanctuary is only about a .5 mile loop on a boardwalk. The wood is slippery when wet.
The Beaver Lake Trail is a little under 2 miles and consists of a dirt trail with some roots sticking up and mud. The trail is pretty gentle and flat.
We usually visit for an hour or so unless we have a picnic blanket. Then, we bring lunch and a good book until, quite frankly, someone needs to pee.
You can always stop at Cecelia's Food Truck for some to-go grub.
Never Miss Another Asheville Update
---
Tired of generic Asheville travel itineraries? Experience Asheville like a local with our free Asheville Favorites checklist, including restaurants, breweries, and hiking. Plus, get local updates – including events and hidden gems – straight to your inbox. Sign up here.
More Attractions Near Beaver Lake In Asheville, NC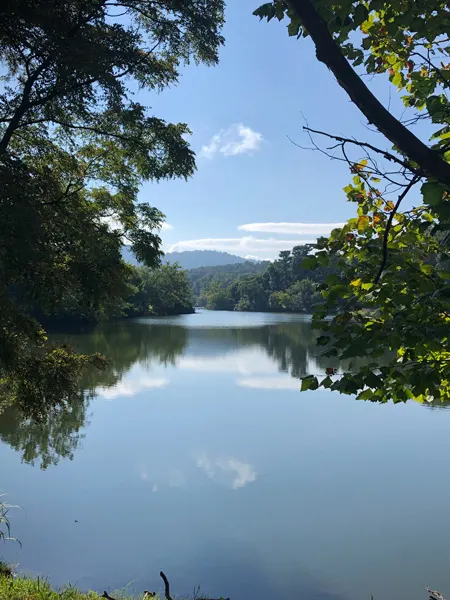 There is so much fun to be had in North Asheville. Of course, downtown is less than 10-minutes away.
If you are looking for a few things to do closer to Beaver Lake, though, see our recommendations below. Also, don't miss our Ultimate List Of Asheville, NC Things To Do→
We love The Hop, and yes, they have lactose-free and vegan options. The Merrimon Ave. location is a local spot. Address: 640 Merrimon Ave. Asheville, NC.
If you love parks and gardens, don't miss the Asheville Botanical Gardens which are 8-minutes away from the Beaver Lake Bird Sanctuary. Located on the UNC-Asheville campus, parking and entrance are free.
Discover 10-acres of protected, rare, and endangered wildflowers. You'll walk easy nature trails over beautiful bridges into wide-open spaces. Address: 151 W T. Weaver Boulevard, Asheville, NC.
One of our favorite breweries on the French Broad River, find Zillicoah Beer Company. You can also hit up Ginger's Revenge before or after. Zillicoah is located at 870 Riverside Drive.
If you enjoy urban art, shops, and strolling down the French Broad River, don't miss the River Arts District. Discover artists' studios, endless and colorful murals, hidden shops, Wedge Brewing (two locations), pleb winery, and restaurants. You may also head over to the French Broad Park or hit up one of the river tubing spots here.
North Asheville/Montford Restaurants
If you are hungry, a few of our favorite places to eat around North Asheville and Beaver Lake include Cecilia's Kitchen & Food Truck (crepes), Zen Sushi or Mr. Sushi, and Plant (vegan dinner).
Now that you are closer to Woodfin and in North Asheville, Ginger's Revenge is located about 8-minutes driving from Beaver Lake.
They brew boozy ginger beer, which is gluten-free and 95% organic. Find Ginger's Revenge at 829 Riverside Drive.
See our Top Places To Stay in Asheville.

Don't miss out on these Asheville properties on Booking.com, too.
Save This Post On Beaver Lake For Later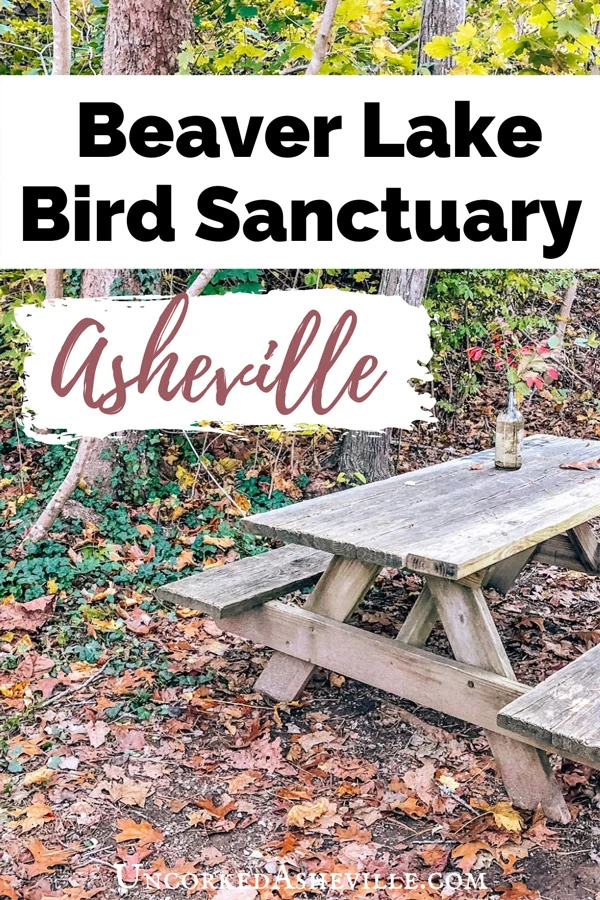 Have You Been To Beaver Lake? What Other Asheville Parks & Gardens Do You Love?
Do you have places in Asheville that you love that are an oasis from the busy city? Have you been to the Beaver Lake Bird Sanctuary or walked the Beaver Lake Trail? What did you think? Do you have any questions? Let us know in the comments.
If You Love Beaver Lake, You May Also Enjoy These Asheville Things To Do:
Picnic At Botanical Gardens At Asheville
The NC Arboretum

Prettiest Gardens & Parks
Picnic Areas In AVL & BRP
Best Things To Do In Asheville
Couples Travel
Guide To Weaverville
Even More Hiking Around Asheville:
Best Hiking Trails
Winter Hikes
Fall Hikes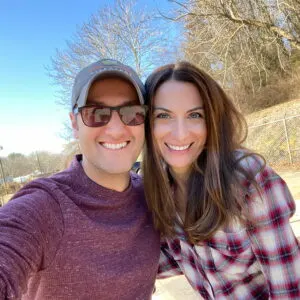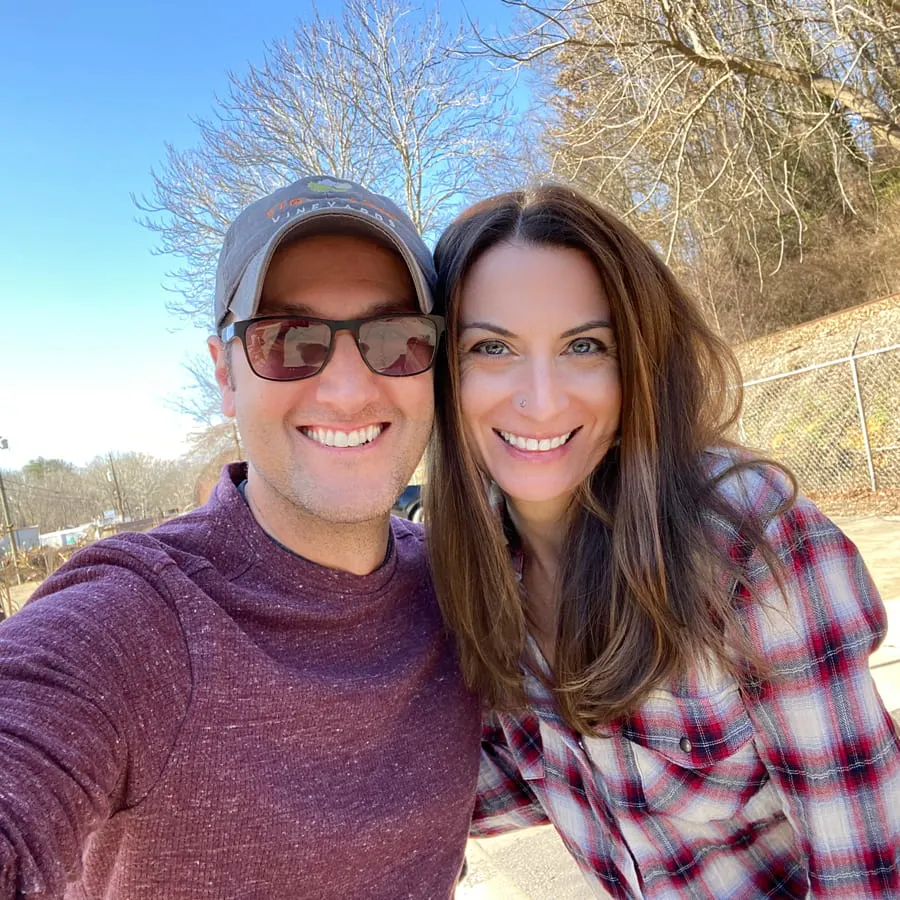 Christine (pronouns: she/her) is the owner and lead writer of Uncorked Asheville. After falling in love with those gorgeous Blue Ridge Mountains, Christine and her husband Tom decided to call Asheville, North Carolina their home. When her pointy Italian nose isn't stuck in a book, Christine is adopting all of the kitties, getting lost in the forest, and drinking an ESB.
Christine has a BA in English and History from Smith College, her MLIS from USF-Tampa, and is a former U.S. Fulbright Scholar - Indonesia. She also owns The Uncorked Librarian LLC with books and movies to inspire travel.