See where to drink and uncover fantastic breweries in Black Mountain, NC. Plus, enjoy a delicious meadery and cidery as well as a distillery serving up craft cocktails.
We just love Black Mountain, NC as a short day trip from Asheville.
About 30 minutes away – 15 miles – encounter a beautiful mountain oasis with a lake and walkable downtown filled with restaurants and shops.
There's a distillery, cidery and meadery, and multiple breweries too.
While Asheville has more than enough craft beer to quench your thirst, we recommend the Black Mountain breweries to escape the crowds. They are delicious and scenic.
So, where should you grab a beer in Black Mountain, NC? How about a craft cocktail?
From Asheville locals, uncover the best breweries in Black Mountain plus one of our favorite distilleries around.
We are pretty sure that you'll love these breweries for their outdoor seating, brews, and murals.
Be sure to share your favorite Black Mountain brewery in the comments. Let's get started!
Don't miss all that you can do in Black Mountain.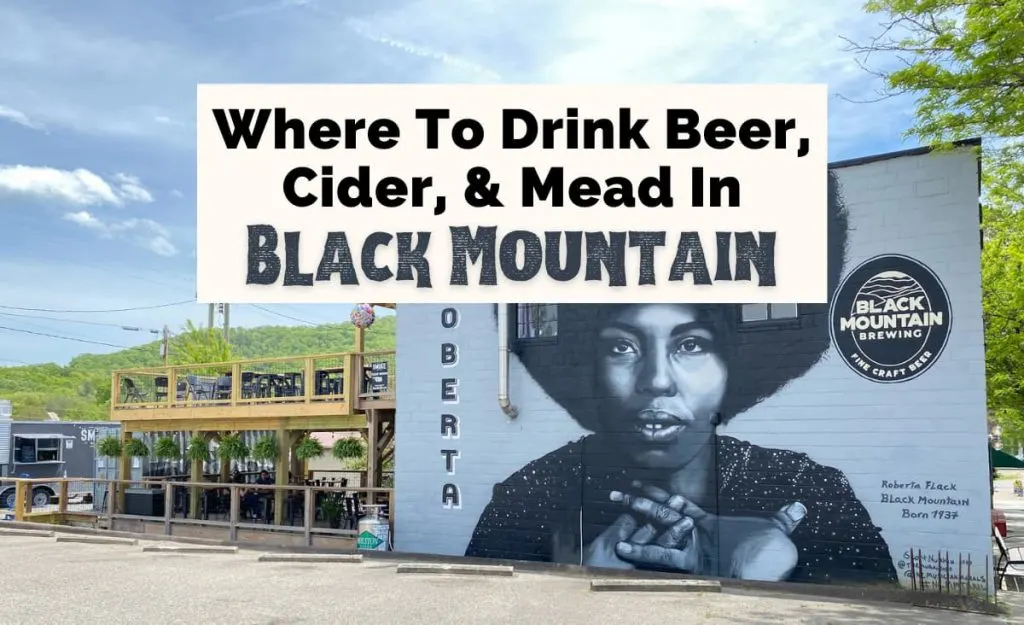 This post may contain affiliate links that earn us a commission at no extra cost to you. If you love these guides, support Uncorked Asheville here.
3 Must-Visit Breweries In Black Mountain, NC
1. Black Mountain Brewing
Address: 131 Broadway Ave., Black Mountain, NC 28711
Website: http://blackmountainbrewing.com/
Phone Number: (828) 357-5010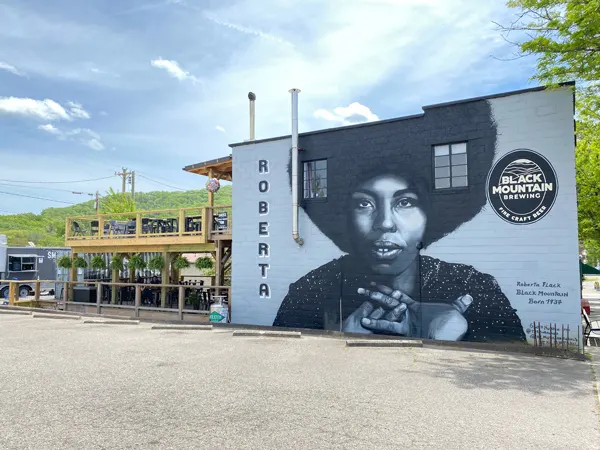 Located in Black Mountain's walkable downtown area, you'll find indoor and outdoor covered and uncovered seating at Black Mountain Brewing.
This is our favorite brewery in Black Mountain for location and seating.
With a smaller but delicious selection of craft beers – around 7 rotating taps – Black Mountain Brewing offers a little something for everyone.
Try light and dry to dark and sweet brews. They also have a gluten-free cider option.
You'll know Black Mountain Brewing by its gorgeous Roberta Flack mural painted by Nurkin from The Mural Shop. The mural is part of a North Carolina musician series.
Born in Black Mountain in 1937, Flack is considered one of the greatest musicians of all time. Think "Killing Me Softly With His Song."
She received the Grammy Award for Record of the Year for two consecutive years – an impressive feat.
Across the street, be sure to visit Black Mountain Brewing's taproom, Black Mountain Kitchen & Ale House – one of the best places to eat in Black Mountain.
Not only do they serve up local craft beer, but you can grab fried pickles, salads, and handhelds like burgers and sandwiches.
Find parking around the building as well as on the surrounding streets.
2. Lookout Brewing Company
Address: 103 S. Ridgeway Ave #1, Black Mountain, NC 28711
Website: http://www.lookoutbrewing.com/
Phone Number: (828) 357-5169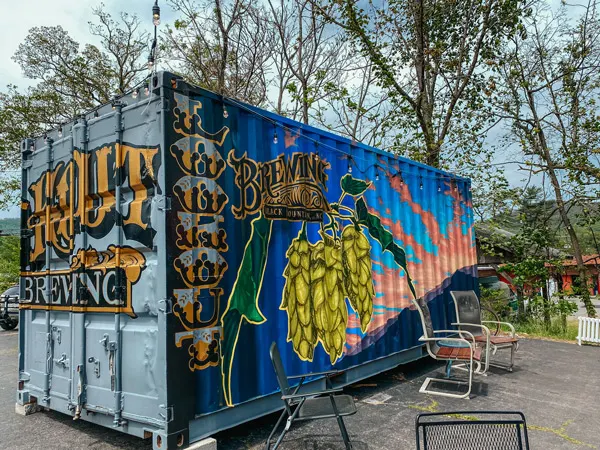 Slightly further downtown in Black Mountain, but still walkable, head to Lookout Brewing Company for both wine and beer.
Their wine selection is larger than most of the Black Mountain breweries, especially if you don't enjoy or can't drink beer (we are a half-Celiac household).
Find unique beer flavors like raspberry, watermelon, and hazelnut along with IPAs, Wheat, and Ambers. We love Lookout Brewing's eclectic selection.
Lookout Brewing Company's indoor taproom is cozy and rustic, with dangling lights, bicycles, and hanging plants.
Outside, choose from covered and uncovered patio seating. Their outdoor area is extremely dog-friendly.
If you don't want to walk, Lookout Brewing has a decently large parking lot, too.
3. Pisgah Brewing
Address: 2948 US-70, Black Mountain, NC 28711
Website: https://www.pisgahbrewing.com/
Phone Number: (828) 669-0190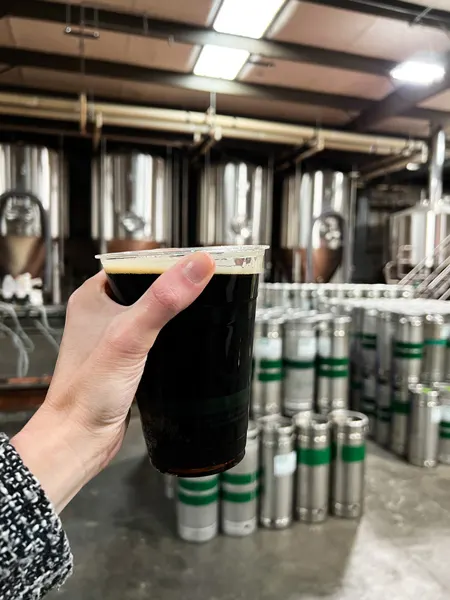 One of the best breweries in Black Mountain that you will have to drive to includes Pisgah Brewing.
Pisgah Brewing is located slightly outside of the walkable downtown area along with nearby Black Mountain Ciderworks and Oak & Grist.
It's not the prettiest area, which is mostly warehouses. However, the beer is worth it!
Pisgah Brewing is known for its IPAs, Ales, and Lagers. Their Blueberry Wheat is our personal favorite. Also find beers like Tripel, Brown Ale, and "Chocolatized."
In the winter, sit inside the smaller "taproom," which is where they brew the beer. In nicer weather, head to the back, which is home to their event space.
We've also enjoyed their beers around Asheville and in local grocery and specialty stores.
This is a kid and dog-friendly Black Mountain brewery. However, dogs are not allowed at ticketed events.
Explore even more dog-friendly breweries near Black Mountain in Asheville.
Where Else To Drink In Black Mountain
Gear & Beer
Address: 110 Black Mountain Ave, Black Mountain, NC 28711
Website: http://www.wncoutdoorcollective.com/
Phone Number: (828) 357-8107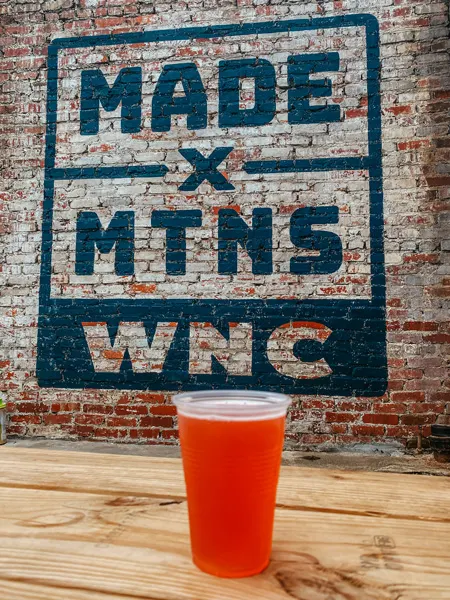 One of those Black Mountain hidden gems, order takeout pizza from the Pizza Machine.
While you can eat here, you may also want to walk over to Black Mountain's Gear & Beer, which is part of the WNC Outdoor Collective.
This hidden open-air oasis and beer bar is filled with local brews. Sit at a picnic table to enjoy your finds. You can even play cornhole.
For local beer in Black Mountain, you cannot go wrong here.
Black Mountain Ciderworks & Meadery
Address: 104 Eastside Dr #307, Black Mountain, NC 28711
Website: http://www.blackmountainciderworks.com/
Phone Number: (828) 419-0089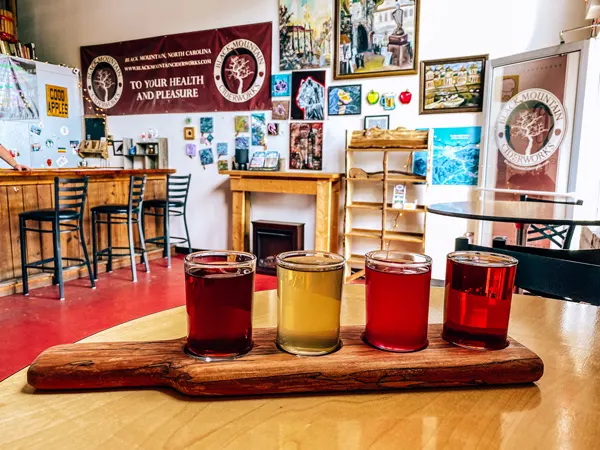 We are including one meadery and cidery on our Black Mountain breweries list that we think you will love.
Of course, cider and beer are two different beasts. However, we usually travel looking for all of the local libations.
Known as either Black Mountain Ciderworks & Meadery or Black Mountain Cider & Mead, this taproom is perfect if you are gluten-free or looking for something fruitier.
As a part Celiac household, cider and mead are great options.
Cider is naturally gluten-free and is fermented apple juice. The apples used here are grown in North Carolina.
Black Mountain Cidery crafts its cider with real fruit, herbs, and spices. They pride themselves on "clean" cider.
Mead is wine fermented from honey and usually includes additional fruit and herbs. Like cider, mead is naturally gluten-free.
We love coffee and cherry flavors. Botanicals are great, too.
Read more about the best Asheville places for cider and mead. Or, find gluten-free and gluten-reduced beer nearby.
Oak & Grist Distilling Company
Address: 1556 Grovestone Road in Black Mountain, NC, 28711
Website: https://www.oakandgrist.com/
Phone Number: (828) 357-5750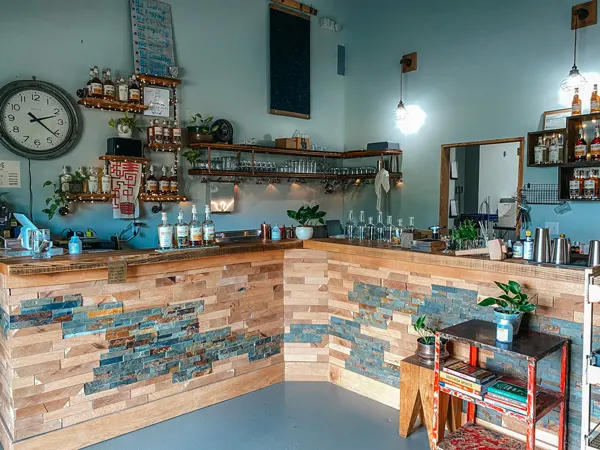 For gin and whiskey along with the best craft cocktails in town, head to Oak & Grist Distilling Company.
Located in the same industrial area as Black Mountain Cider and Mead, you'll love this progressive and gorgeous distillery with mountain views.
If it is your first visit, start with a gin and whiskey tasting. We shared a tasting since we were already eyeing cocktails.
Then, order one of their delicious craft cocktails. Think Old Fashioneds, Smashes, and Whiskey Sours.
There is limited indoor seating – usually just a table – and much more outdoor seating. Oak & Grist also hosts numerous events and festivals.
Explore even more of Asheville's best distilleries.
Save These Black Mountain Breweries For Later: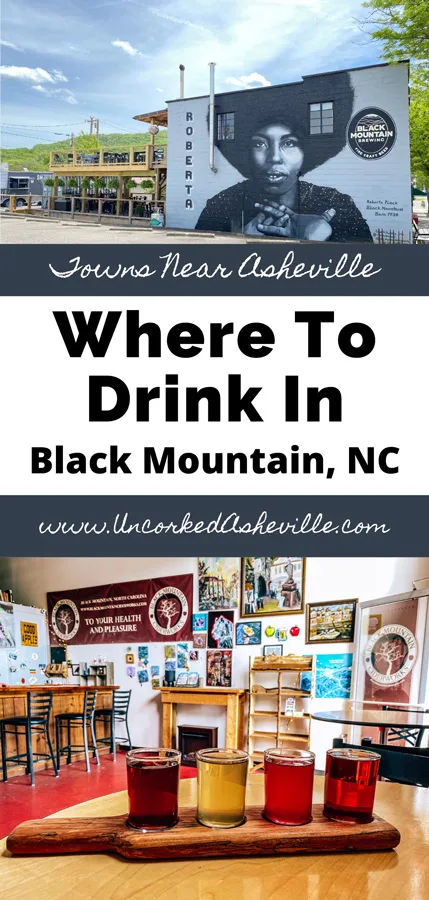 Have you visited any of these breweries in Black Mountain, NC?
Which of the Black Mountain breweries have you visited? Which one is your favorite?
What do you love to do in Black Mountain? Please let us know in the comments.
Need a place to stay? Don't miss these inns, hotels, cottages, and cabins around Black Mountain, NC. Be sure to visit our post on where to stay in Asheville, NC.
For More Breweries Around WNC, Head This Way:
Asheville's Best Breweries
Breweries In Brevard Perfect After Hiking
Mills River Breweries & A Cidery
Hendersonville's Hip Beer Scene
Breweries in Weaverville
For More Fabulous WNC Cities & Towns To Explore:
Grab Our Guide To Asheville Things To Do
Head To Weaverville, NC
Tour Hendersonville, NC
Lake Lure Guide
Favorite Day Trips From AVL
Best Nearby Cities & Towns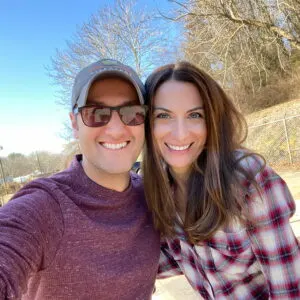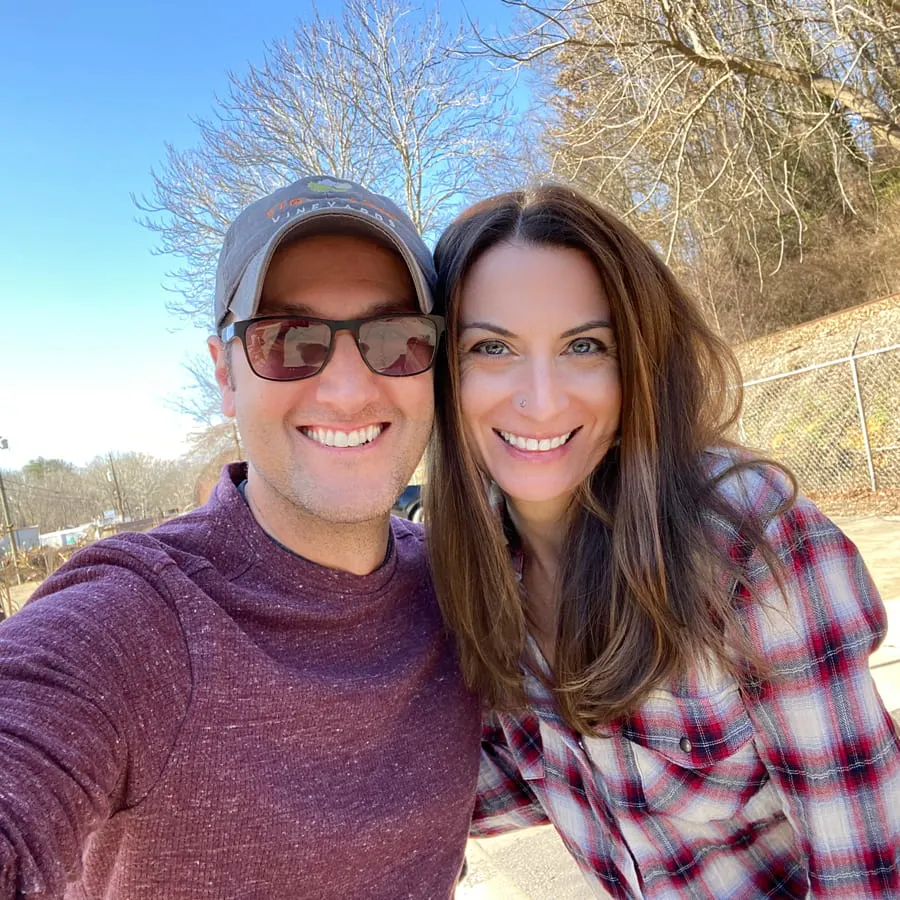 Christine (pronouns: she/her) is the owner and lead writer of Uncorked Asheville. After falling in love with those gorgeous Blue Ridge Mountains, Christine and her husband Tom decided to call Asheville, North Carolina their home. When her pointy Italian nose isn't stuck in a book, Christine is adopting all of the kitties, getting lost in the forest, and drinking an ESB.
Christine has a BA in English and History from Smith College, her MLIS from USF-Tampa, and is a former U.S. Fulbright Scholar - Indonesia. She also owns The Uncorked Librarian LLC with books and movies to inspire travel.