Uncover some of the best books about Tennessee to take you there and enhance your visit.
As Asheville locals, we love visiting Tennessee for a day trip or overnight.
You have Knoxville, Nashville, Clarksville, Memphis, Pigeon Forge, the Great Smoky Mountains, Chattanooga, and more, just one state over.
Plus, Tennessee is famous for its whiskey, Elvis Presley, and our favorite: Dolly Parton – and Dollywood.
So, if you are planning a trip around the South, which Tennessee books should you read before going – as well as to enhance your trip afterward?
Below, discover some of the most gripping nonfiction books on Tennessee history, culture, and life as well as historical fiction, contemporary literature, classics, thrillers, and more.
Of course, we covet short stories, novellas, and graphic novels too, and will showcase Southern Gothic lit, LGBT+, dark academia, and more of your favorite genres.
Lastly, find books set in Tennessee for all ages sure to spark your wanderlust and transport you there via armchair.
Let's get started, and be sure to let us know your favorites in the comments.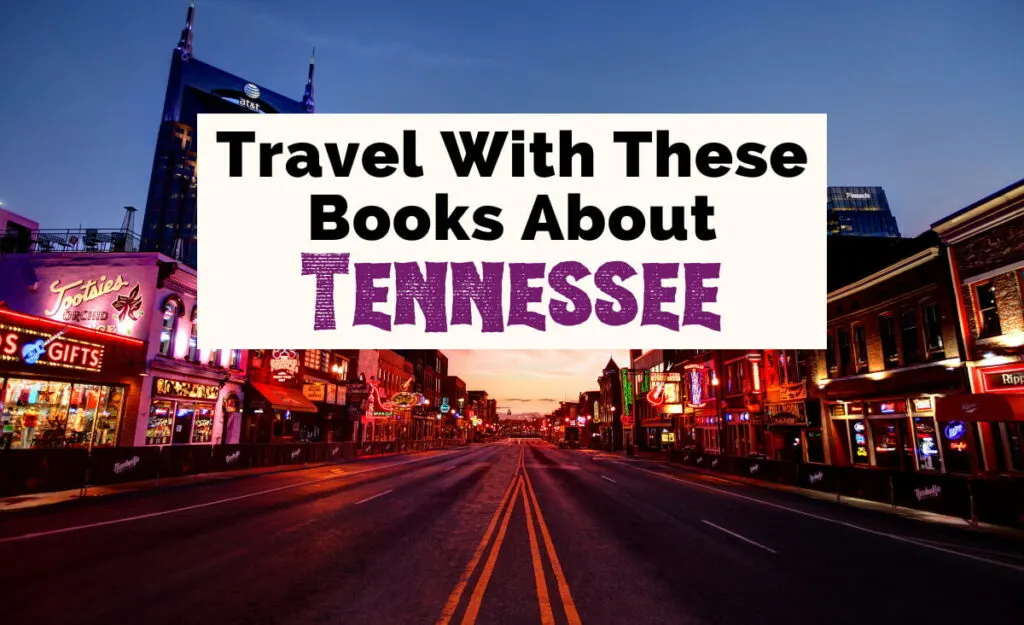 This post may contain affiliate links that earn us a commission at no extra cost to you. If you love these guides, support Uncorked Asheville here.
Grab your favorite movies and books on Tennessee here:
20 Best Books About Tennessee
Summer Sons by Lee Mandelo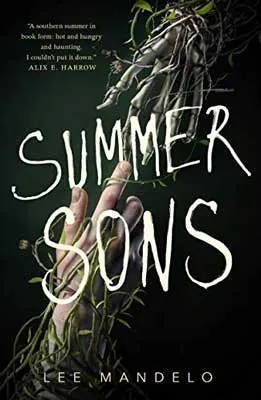 Sometimes you bond with someone more deeply than you could possibly imagine, and that's how it was for Andrew and Eddie.
Closer than brothers, the two young men did everything together, including moving to Nashville, albeit at different times.
Six months after Eddie left for Vanderbilt to take up a graduate program, Andrew is just six days from heading there himself when he gets the worst possible news: Eddie has committed suicide.
But Eddie's death is not as clear cut as it might appear, and Andrew gets another surprise when he finds out that the Eddie he knew is not the same as the Eddie who arrived in Nashville.
Was Eddie really into nights of fast cars, hard drugs, and hot guys in-between his days of academic scholarship?
Perhaps this grizzly phantom with bleeding wrists that's started following Andrew around has some answers.
Author Lee Mandelo's visceral LGBT horror mystery is a must for anyone after fantastical books about Nashville.
Discover even more great dark academia books on our sister site, The Uncorked Librarian.
Read Summer Sons: Amazon | Goodreads
The Color Purple by Alice Walker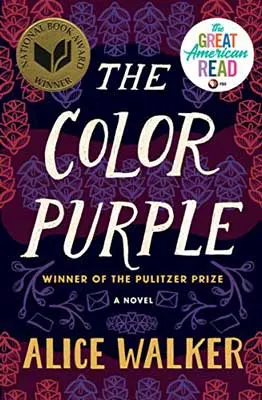 As a winner of the Pulitzer Prize for Fiction, The Color Purple is a modern classic and one of the most culturally important Tennessee books ever written.
Beginning in Georgia and before relocating to Tennessee, we are shown a window into the lives of young Black girls Shug, Sofia, and the sisters, Nettie and Celie.
Growing up in the early years of the 20th century, Nettie and Celie are separated but keep their connection alive by sending each other letters.
As time passes the girls become women, and each one suffers cruelties, heartbreak, and trauma in various ways.
But through it all, their strength and ability to survive prevent them from being utterly destroyed.
Told from Celie's point of view in the letters she wrote over a period of twenty years, author Alice Walker's novel is one of the most difficult, yet also beloved books set in Tennessee ever written.
The Color Purple was also made into one of the best Southern movies.
Read The Color Purple: Amazon | Goodreads
March (Book 1 & 2) by John Lewis and Andrew Aydin
Art by Nate Powell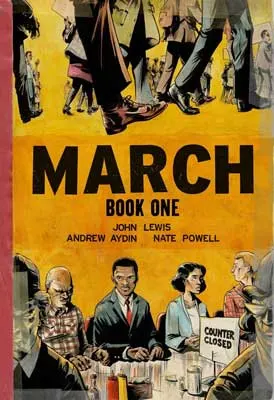 The March collection is a set of three graphic novels and tells U.S. Congressman John Lewis's autobiographical account of the Civil Rights Movement.
Of the three volumes, the first two are both insightful books on Tennessee history.
In book one we follow Lewis from rural Alabama to a life-changing meeting with Dr Martin Luther King Jr.
From there, it's onto the creation of the Nashville Student Movement, where Lewis took part in the peaceful lunch counter sit-in protests.
Book two follows the success of that campaign, we see him and his fellow Freedom Riders board a bus deep into the American South, and all the brutality that awaits them there.
With vivid illustrations based on Lewis' firsthand experiences, March makes for some of the most engaging books about Tennessee history told by one of the most important figures from that time.
Discover more books set in Tennessee on our sister site, The Uncorked Librarian.
Read March: Amazon | Goodreads
Nothing to See Here by Kevin Wilson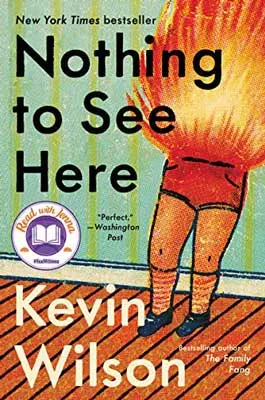 Lillian hasn't heard from her friend Madison for some years, but out of the blue she's asked for her help; Madison's twin step-children are moving in, and she needs someone to be their caretaker.
Lillian answers the call for help, but the twins have an unusual quirk: when they become agitated, they literally burst into flames.
Can Lillian keep control of such situations? Can she and the twins learn to trust each other? And will they all find something that they didn't know they were missing in their lives?
Heartwarming in more ways than one, Nothing to See Here is one of the most unusual books about Tennessee on this list.
Read Nothing to See Here: Amazon | Goodreads
Last Train to Memphis: The Rise of Elvis Presley by Peter Guralnick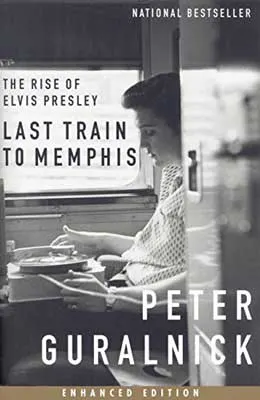 You can't discuss books about Tennessee without coming across Elvis Presley at least once.
In this in-depth biography, author Peter Guralnick strips back the legends and folklore, looking behind the myth to the human at its center.
Last Train to Memphis covers the first 24 years of Elvis' life, from his childhood and upbringing to the point where, when he appeared to be unable to fail, he was drafted into the military.
Guralnick's writing manages to convey Elvis' passion and enthusiasm for all things music, from all manner of genres not limited to just blues and rock 'n' roll.
We see how Elvis maintained friendships and relationships – both professional and personal – and how his unshakeable belief in himself led him to take the country, and later the world, by storm.
With almost a whole decade of research going into the project, and information gathered from hundreds of interviews, this can be considered one of the best of the Elvis biographies.
Read Last Train to Memphis: Amazon | Goodreads
The Underground Railroad by Colson Whitehead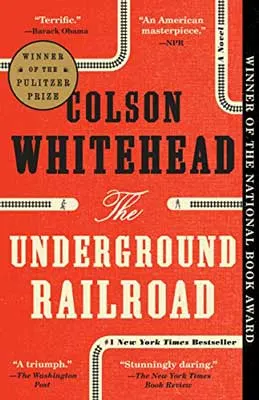 Cora, a slave on a Georgian plantation, is not just tormented by her captors, but she's also an outsider from her fellow slaves after her mother ran off and left her behind.
When new arrival Caesar asks her to escape with him, she reluctantly agrees.
According to Caesar, they can escape using the Underground Railroad – portrayed as an actual railroad beneath the surface of the Southern USA – they just need to get there first.
Unfortunately, things don't go entirely to plan, and Cora and Caesar find themselves hunted by a cruel slave catcher named Ridgeway.
Cora and Caesar face many hardships along the way, and not everyone they encounter can be trusted.
Though not entirely set there, one of the destinations the characters find themselves in is Tennessee.
If you are looking for interesting historical fiction books about Tennessee and Southern history, The Underground Railroad is chilling, but excellent.
Read The Underground Railroad: Amazon | Goodreads
Tune It Out by Jamie Sumner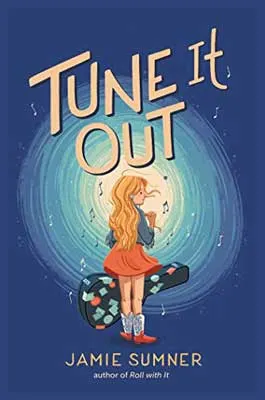 Despite having an exceptional singing voice (according to her mother, anyhow), Lou Montgomery doesn't like to let anyone else hear it.
The places she would have to sing are way too noisy – too much talking, clattering, clanking, shouting, clapping…
Lou has a sensory processing disorder, so even the clap of a high five is something she finds deeply unpleasant, and terrifying.
So when she and her mother are separated by child services after an unfortunate accident with their pickup, adjusting to a completely new environment is going to be just that much harder.
But perhaps with the help of some understanding new friends, a school counselor, and her aunt and uncle, she might find a way to shine.
For any neurodivergent reader, Tune It Out is one of the best middle-grade Tennessee books for being able to feel seen.
Read Tune It Out: Amazon | Goodreads
Stillhouse Lake by Rachel Caine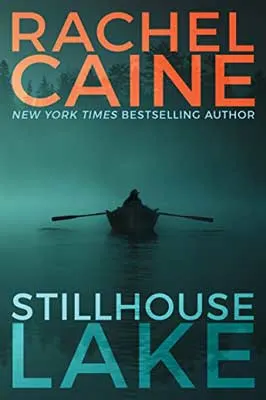 On a scale of averageness, they don't come more bang-in-the-middle than Gina Royal.
She's a suburban housewife with a husband and two beautiful children, and nothing out of the ordinary ever happens to her.
That is until a car accident leads to the revelation that her husband is a serial killer.
Now relocated and renamed, the once again "average" Gwen Proctor is making a life for herself and her two children in Stillhouse Lake – quiet, peaceful, and away from prying eyes.
It's definitely a relief to be away from the online presence of those who think she was actually helping her husband kill people.
But then a body turns up, and soon after, come some threatening letters; it looks like Gwen Proctor is going to have to come out of the shadows.
Compelling, creepy, and hard to put down, Stillhouse Lake is one of the most thrilling mystery books on Tennessee life.
Read Stillhouse Lake: Amazon | Goodreads
Girl Made of Stars by Ashley Herring Blake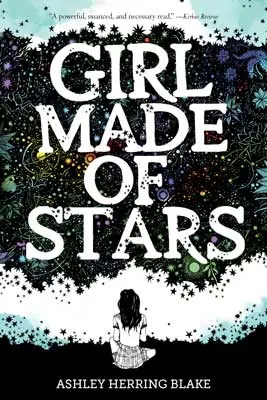 Mara has such a close relationship with her twin brother Owen that when he is accused of rape by Mara's friend Hannah, she is completely floored.
Could someone she has spent almost her entire life with really be capable of such a heinous act?
This violent shock to her system causes Mara to re-examine some of the distressing events of her past, made more difficult by the fact that things aren't entirely great with her ex-girlfriend Charlie right now.
But with Charlie's and Hannah's help, Mara will try to work through this pain, and figure out what her future relationship with her twin brother will be.
In Girl Made of Stars, author Ashley Herring Blake addresses the difficult subjects of sexual assault, consent, and victim blaming.
With sensitivity, well-rounded characters, and some beautiful writing, this queer YA novel is one of the most poignant Tennessee books to come out in recent years.
Read Girl Made of Stars: Amazon | Goodreads
Flight Behavior by Barbara Kingsolver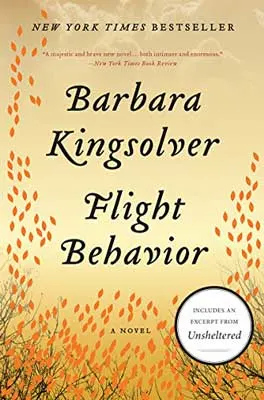 A miracle seems to have happened behind Dellarobia Turnbow's farm.
While hiking through the peaks and paths of Appalachia, she stumbles upon a valley full of monarch butterflies. Millions of them.
Such a thing has not been seen before in rural Tennessee, and as news of the unusual phenomenon spreads, it attracts the attention of a number of different groups.
One person who arrives to study the butterflies, however, brings grave news: University Professor Ovid Byron says that this collection of butterflies is only possible because of global climate change.
In fact, he says, these butterflies normally congregate in Mexico for the winter, and this is a sign that things are way worse than we all anticipated.
Author Barbara Kingsolver's novel is one of the most starkly relevant books about Tennessee on this list, especially for those who are environmentally conscious.
Read Flight Behavior: Amazon | Goodreads
Last Ride to Graceland by Kim Wright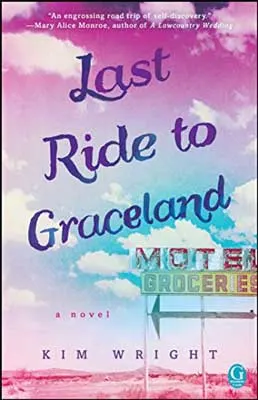 Since her mother passed away, blues musician Cory Ainsworth has been through hard times, but that's when the universe throws up something quite unexpected.
Hiding in a shed behind her family's South Carolina home, she finds a priceless historical relic: Elvis Presley's very own Stutz Blackhawk, unchanged since his death.
Cory knows her mother used to be one of Elvis' backup singers, and that she was at Graceland on the day he died. But why did she suddenly drive here?
Deciding to take it back to the Elvis estate, Cory gets behind the wheel and heads out on the road to Graceland.
Following the route her mother took all those years ago, she heads toward answers that will change her world forever.
This journey of self-discovery is one of the most enjoyable books about Memphis – or indeed books set in Tennessee – you can find.
Discover even more great books about music, musicians, and bands.
Read Last Ride to Graceland: Amazon | Goodreads
The Girls of Atomic City: The Untold Story of the Women Who Helped Win World War II by Denise Kiernan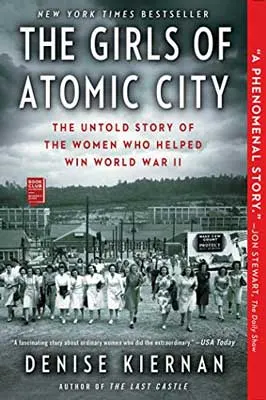 Not many books about Tennessee involve real-life closely guarded secrets!
The town of Oak Ridge, Tennessee has an unusual origin: it was built in 1942, but it didn't appear on any map until 1949.
To all intents and purposes, the town of Oak Ridge did not exist, even though it had a population of more than 75,000 people.
A lot of those people were young women from the South, recruited to live and work in the town, on condition of absolute secrecy about what they were working on.
This is because, unknown to the rest of the world, they were enriching uranium for the Hiroshima atomic bomb.
In one of the most interesting books on Tennessee history, local Asheville author Denise Kiernan uncovers the lives and activities of these women, who remain some of the unsung heroes of World War II.
If you enjoy The Girls of Atomic City, Kiernan also penned one of the best books about North Carolina, The Last Castle, which chronicles the building of Biltmore Estate.
Discover more famous NC authors like Kiernan.
Read The Girls of Atomic City: Amazon | Goodreads
Southernmost by Silas House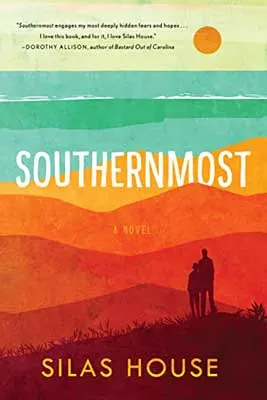 Asher Sharp is an evangelical preacher whose congregation lives in a small Tennessee town that is almost completely destroyed by a huge flood.
As the survivors try to regroup and rebuild, Asher ends up sheltering two gay men and begins to see life – and love – in a different way.
However, this revelation comes with a price, as he is shunned by his flock for preaching tolerance as well as by his wife because of her religious-based prejudices.
Asher's son, Justin, is also in danger of being taken away from him when a custody battle ensues.
To make things right, Asher takes Justin on a road trip down south to see Asher's gay brother Luke, whom Asher had cut out of his life years before when he came out.
Can a better understanding of love truly lead to the healing of wounds old and new?
This reflection on how beliefs can skew our moral judgment is one of the more thought-provoking LGBT books about Tennessee.
Read Southernmost: Amazon | Goodreads
Never Miss Another Asheville Update
---
Tired of generic Asheville travel itineraries? Experience Asheville like a local with our free Asheville Favorites checklist, including restaurants, breweries, and hiking. Plus, get local updates – including events and hidden gems – straight to your inbox. Sign up here.
Days Without End by Sebastian Barry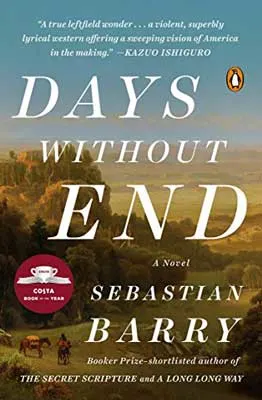 Having escaped from the famine ravaging Ireland in the mid-nineteenth century, 17-year-old Thomas McNulty makes his way across the sea to join the U.S. Army.
There, he and his brother-in-arms, John Cole, find themselves on battlefield after battlefield, fighting against Native American tribes and even in the Civil War.
Moving through much of North America, from Quebec down to Missouri, Wyoming, and Tennessee, Thomas' journey takes more than one turn for the unexpected.
For one, and over time, Thomas and John find themselves developing deep feelings for each other.
Days Without End is a sprawling epic in the style of a fever dream, with surreal moments and vivid depictions of harrowing scenes amidst the drama of Thomas' day-to-day struggle.
Tennessee books like this are few and far between.
If Days Without End piques your interest, you'll be happy to learn that this is the first in a continuing series from author Sebastian Barry.
Read Days Without End: Amazon | Goodreads
The Orchard Keeper by Cormac McCarthy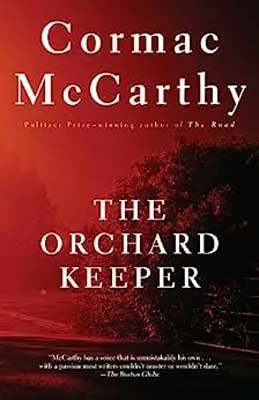 From one of the most famous writers of books about Tennessee and Appalachia comes a study of three men living in the small mountain community of Red Branch, Tennessee during the Prohibition period.
First, we have Uncle Arthur Ownby, an aging landowner presiding over the decaying remains of an apple orchard.
Second is John Wesley Rattner, a young man whose father has been missing and presumed dead for many years – and who swore revenge on those responsible.
Last of all is Marion Sylder, a local bootlegger who was actually responsible for the death of John's father.
As their lives intertwine, author Cormac McCarthy paints a characteristically bleak and poignant picture of rural mountain life.
For those unfamiliar with McCarthy's writing style, this will be one of the most different and unique books set in Tennessee you've ever read.
Read The Orchard Keeper: Amazon | Goodreads
Goodbye Days by Jeff Zentner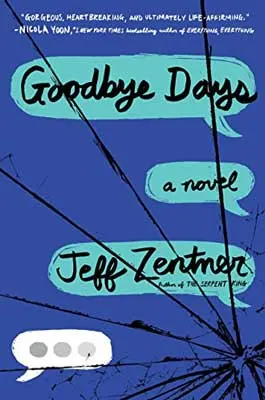 One simple text message was all it took to bring Carver Briggs' world crashing down around him.
That's because he sent the text to his friend Mars, and just moments later Mars, Eli, and Blake – Carver's best friends – all died in a car crash.
Now the guilt-ridden Carver has various relatives of the deceased out for his blood, from Eli's twin sister to Mars' powerful judge father.
But he also seems to have allies, one of which is Blake's grandmother, who asks Carver to help her with a Goodbye Day, to share memories of Blake and say a proper goodbye.
Before long, others are also asking Carver for Goodbye Days; but how many of them are well-intentioned, and how many just want to put him in jail?
Goodbye Days is a study of accountability, memory, and loneliness, and an analysis of how we say goodbye to those we love.
This is one of the more emotionally charged books on Tennessee, friendship, and forgiveness on this list.
Read Goodbye Days: Amazon | Goodreads
The Reivers by William Faulkner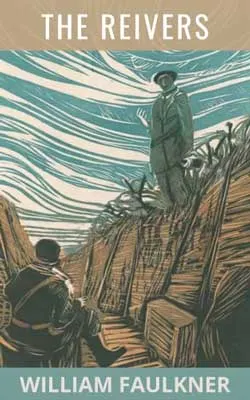 Considered to be one of Faulkner's biggest masterpieces, The Reivers is one of the best classic books about Tennessee.
11-year-old Lucius Priest unwittingly becomes wrapped up in a road trip from Mississippi to Memphis when his manservant, Boon Hogganbeck, reives (steals) Lucius' grandfather's car.
As the book is set in the early 20th century, the car is particularly noteworthy for being one of the first in their whole county.
Along the way, they discover a stowaway, which would be exciting enough, but when the three arrive in Memphis, it appears that their adventures are just beginning.
The Reivers is one of the best books about Memphis for those who love a good road trip book, or stories about a rag-tag group who find themselves constantly caught up in trouble.
Discover even more iconic books from the 60s.
Read The Reivers: Amazon | Goodreads
Twice Shy by Sarah Hogle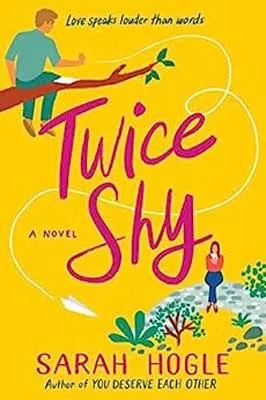 If you're looking for lighthearted books about Tennessee, you can't go wrong with this sweet romance set in the Great Smoky Mountains.
When Maybell Parish inherits a house from her great-aunt Violet, she jumps at the opportunity for a totally fresh start.
But unfortunately, the house is on its last legs, and the grumpy groundskeeper, Wesley Koehler, just so happens to be the co-inheritor.
Now Maybell not only has to share her space with Wesley, but his plans for their house are nothing like what she had in mind. And he won't compromise.
Can Maybell and Wesley learn to work together, rebuild their home, and even warm to each other? It's what Violet would have wanted!
For those who love a heartwarming romance book set somewhere beautiful, Twice Shy is one of the best Tennessee books.
Read Twice Shy: Amazon | Goodreads
Memphis by Tara M. Stringfellow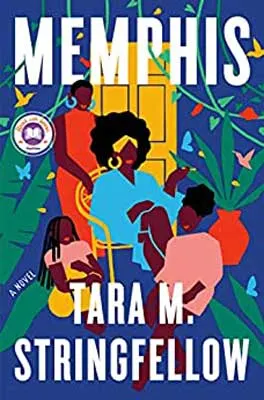 Spanning seventy years and connected by a multitude of voices that form a narrative that moves backwards and forwards through time, Memphis is nothing if not formidable.
We begin with 10-year-old Joan North, who escapes from her violent father by traveling to her family's ancestral Memphis home along with her mother and younger sister.
Adjusting to this new life, Joan gets her feelings out through a love of artwork, gradually painting portraits of the local townsfolk over the years.
One of her subjects, Miss Dawn, has many a story to tell about the past, and Joan comes to realize that she – like the long line of her female ancestors – will not let hate and suffering define her life.
Memphis is one of the best and most ambitious books about Tennessee to come from a debut author.
Read Memphis: Amazon | Goodreads
Twilight by William Gay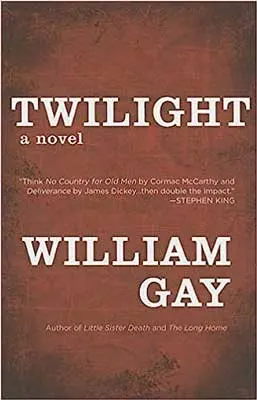 Still grieving their recently deceased father, Kenneth Tyler and his sister Corrie can't shake the feeling that something is wrong with his burial.
So the two teens sneak into the graveyard and dig up the body, only to discover something beyond their wildest fears.
Not only is their father in the wrong casket – and not the one they paid good money for – but his corpse has been… disturbed.
It seems that the undertaker, Fenton Breece, might have a long history of desecrating the dead bodies sent to him.
Tyler is determined to take Fenton down, but that's a lot easier said than done. Especially since Tyler is now on the run for his life.
This unsettling Southern Gothic tale will transport you to Tennessee through author William Gay's local vernacular and vivid descriptions.
Twilight is one of the most unique books set in Tennessee. So check this one out if you want something a little different.
Read Twilight: Amazon | Goodreads
Grab your favorite movies and books set in Tennessee here:
Save Your Favorite Tennessee Books For Later: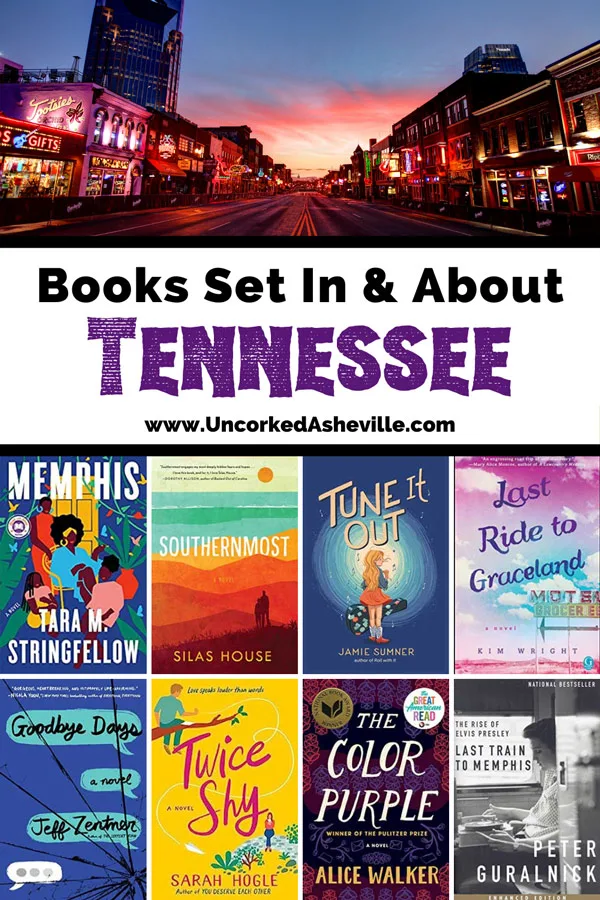 What are your favorite books on Tennessee?
If know us from The Uncorked Librarian, you know we are a team of avid readers. Our TBR pile is always overflowing, and we are constantly adding great books to our lists.
What books about Tennessee do you love and recommend? Let us know in the comments!
Before you go…
Are you taking a road trip across the United States? We have just the reading list for you on our sister site, The Uncorked Librarian. Travel across America with some of the best books from each state – both classic and contemporary.
And, if you enjoy local myths, stories, and legends, be sure to check out our article featuring North Carolina's top urban legends, folklore, and cryptids. Meet Bigfoot, magical mermaids, and wild beasts.
Related Posts: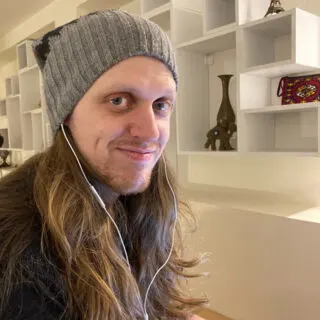 Jeremy (pronouns: any) is an autistic writer, hobbyist, and movie buff, as long as that movie is Labyrinth. Since leaving the corporate world behind in 2018, he has read more books than he thought possible. True to his British upbringing, his first instinct in any given situation is to put the kettle on.