Are you headed to Asheville, NC and the surrounding areas? Don't miss these 5 southern bloggers to help you plan the best vacation.
I don't know about you, but when I plan a trip, the first thing I do is head to Google and Pinterest to locate all of the top local travel bloggers for that destination. Seeking honesty and real experiences, I crave native and expert opinions.
Tell me about the hole-in-the-wall restaurant that I MUST eat at. What brewery do the locals visit? Show me the prettiest hidden spots for a picnic and hike. Oh and please don't leave out the must-sees filled with insider tips.
If you are planning a trip to Asheville or North Carolina, we want you to have some of the best southern travel bloggers at your disposal.
Below, find North Carolina bloggers — many city-specific — as well as our favorite southern bloggers that we follow, chat with, or come highly recommended in the community. Many of these blogs we use for our own travel planning purposes at Uncorked Asheville.
---
This post may contain affiliate links that earn us a commission at no extra cost to you. If you love these guides, support Uncorked Asheville here.
---
Southern Bloggers You'll Find Here:
Amber From Bites of Bull City – With A Durham, North Carolina Travel Blog
Christine Your host of Uncorked Asheville – With A Local Asheville, NC Blog
Jason From Road Trips & Coffee – With A Southern Travel Blog, Including NC, TN & SC Tips
Clayton From Knoxroadtripper – A Southern Travel Blogger With A Strong Knoxville Presence
Ashley From Wild Hearted – A Blogger Based In Nashville, TN
Get to know these bloggers even better, see what they have to offer, and uncover everyone's personal story.
Let's get started!
P.S. We only showcase bloggers who represent the best of the area and reflect our core values — community, integrity, and honesty. This includes sincere and honest blog posts, properly disclosing sponsored work according to FTC guidelines, and those we trust to give real recommendations to our readers.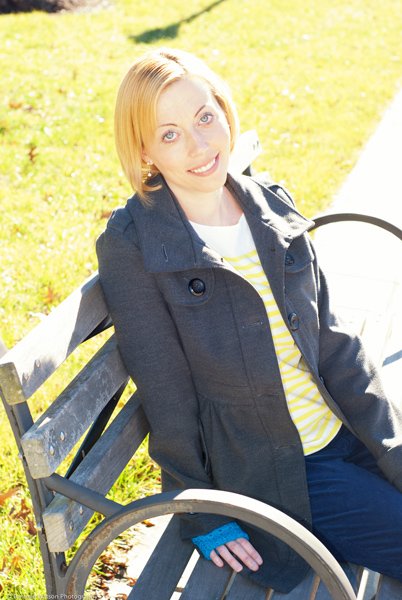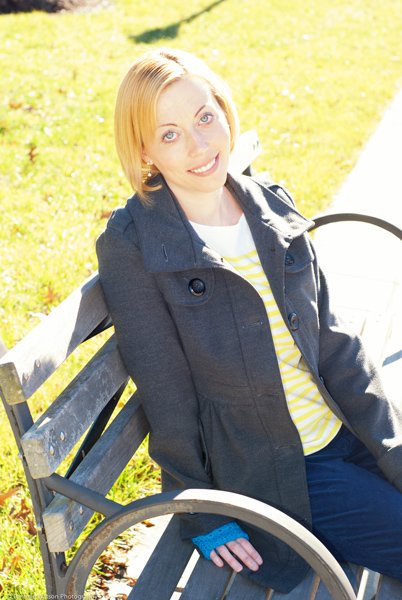 Amber From Bites of Bull City – Durham, North Carolina
Bites of Bull City is a Durham, NC-based blog that helps residents and visitors keep track of Durham's ever-expanding food scene. Our North Carolina blog provides insider restaurant and food news so that you can eat and explore the city like a local.
I moved to Durham, NC almost eight years ago as the city and the food scene was beginning to explode. After a couple of years, I began Bites of Bull City as an outlet to share all of the foodie tips and news I received while working for a local publisher.
What began as a passion project, tracking and sharing information about all of the restaurant openings and foodie events in Durham, became so much more. I began to build a strong following and reputation.
Bites of Bull City is the only Durham media source specifically dedicated to the local food scene.
The blog features the latest restaurant openings and announcements as well as tasty city guides, such as the best desserts and Instagram-worthy eats. My social media channels share mouth-watering pictures of what I'm eating in real-time.
If you love to eat and want to explore some of the best spots in the South's tastiest town, follow Bites of Bull City on social media and visit or subscribe to the blog.
Website: bitesofbullcity.com | Instagram | Twitter | Facebook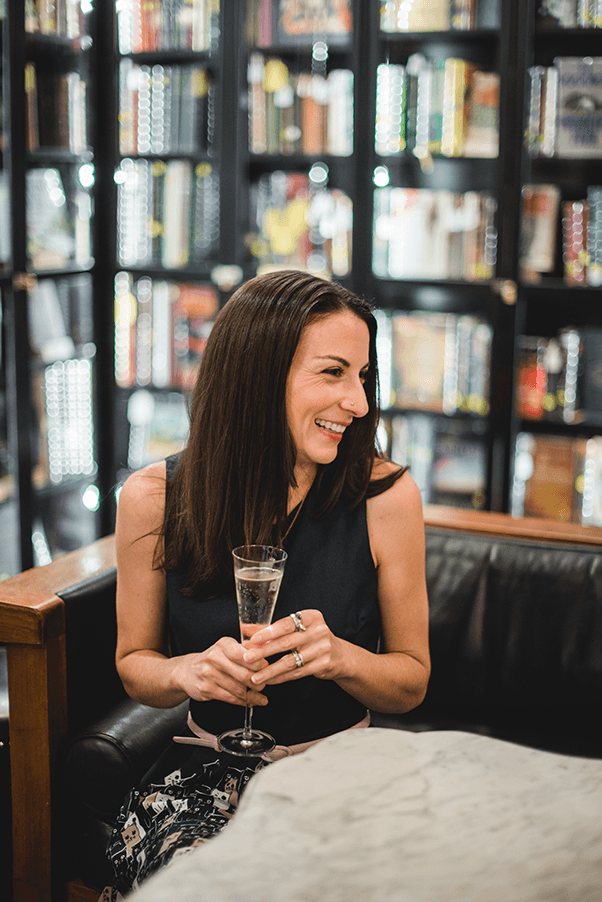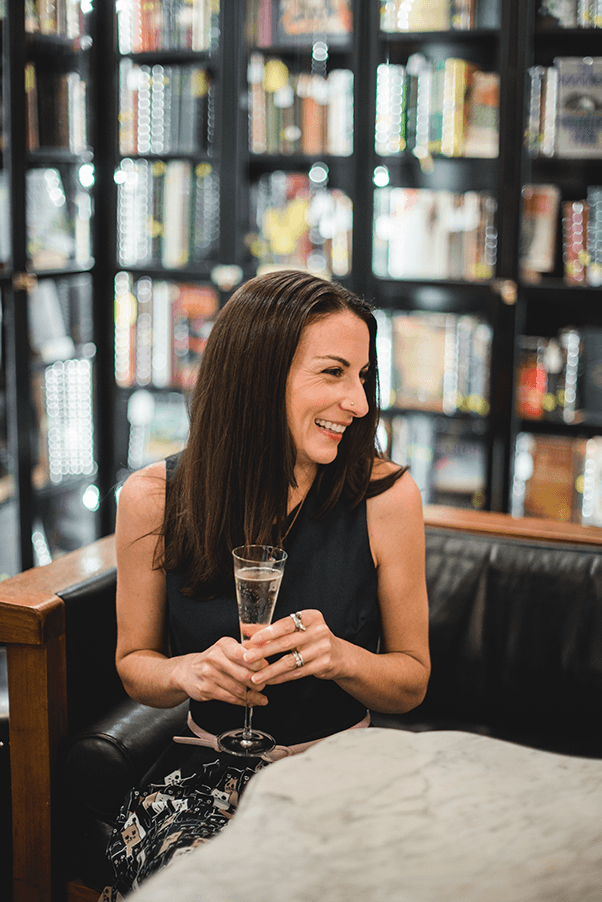 Christine From Uncorked Asheville – Asheville, North Carolina
Have you ever just landed in a city and knew that you wanted it to become your home? And not just in a perpetual travel-through-Rome-drinking-all-of-the-wine-all-day kind of feeling? I get those wanderlust bugs, as well.
When my husband and I flew into Asheville for the first time over those beautiful Blue Ridge Mountains and Biltmore, my heart just knew we were home. But really, we weren't: we had come to Asheville for a quick weekend trip to explore this infamously eclectic city.
In the course of 4 days, however, we had both decided to shed our Florida tans and move to Asheville. Was it our tour through the Wolfes' boarding house? Hiking The Hunger Games waterfalls? Drinking champagne in a used bookstore? Eating all the vegan food? DRINKING THE ENDLESS BEER?
How about all of the above?
Experience Asheville Like A Local
Living and loving Asheville lead to the birth of Uncorked Asheville. I want visitors to "experience Asheville like a local" and find the magic that enchanted us.
For tourists, Uncorked Asheville offers travel itineraries, Biltmore tips, hiking spots, and some of the best Asheville restaurants, bars, breweries, and cafes with an insider flair.
For locals, Uncorked Asheville is meant to showcase local businesses and help residents stay in love with their city–discovering and rediscovering haunts both new and old.
About Your Tour Guide, Christine
As for me, Christine?! Books and booze are my specialty.
You may recognize my pointy Italian nose from The Uncorked Librarian LLC (TUL) filled with diverse books to inspire travel. I'm a tipsy rogue librarian who got her MLIS, decided to start her own business instead, and now runs a local Asheville, North Carolina travel blog.
I am thrilled to share my Asheville experiences with you.
Website: https://uncorkedasheville.com/ | Facebook | Instagram (shared with TUL) | Twitter | Pinterest
Southern Bloggers & Road Trippers
Jason From Road Trips & Coffee – Southern Travel
Southern states you'll find on Road Trips & Coffee include Alabama, Georgia, Kentucky, Mississippi, North & South Carolina, Tennessee, Virginia, and Kentucky. Jason also writes about the Smoky Mountains, Blue Ridge Parkway, and Appalachian Trail.
My name is Jason Barnette. I write about road trips and all the amazing destinations I discover along the way. For me road trips are not just a career or a passion; they are a way of life.
On my southern blog, Road Trips & Coffee, you'll find road trip itineraries, destination guides, and lots of great photography to inspire your next trip. I weave tidbits of fascinating history into my articles meant to entice you with just enough details to make you want to visit a destination and discover more for yourself.
Oh, and the coffee? I thrive on visiting local coffee shops because I need to drink all the coffee to do what I do!
Website: https://www.roadtripsandcoffee.com/ | Facebook | Twitter | Instagram | Pinterest
Clayton From Knoxroadtripper – Knoxville & Small Southern Towns
Whether it's scenic mountain views, charming small towns, waterfalls, or places filled with history, you'll find them at knoxroadtripper.com.
Meet Clayton
My name is Clayton Hensley, and I am an East Tennessee native who also spent many years living in Southwest Virginia. I have always had a passion for traveling and love sharing my travel experience with others.
For 15-years, I worked as a local television news producer. After a layoff, I turned my attention to freelance work for the Knoxville News-Sentinel. Knoxroadtripper started when my freelance travel writing gig hit a snag and I needed a way to continue traveling and sharing stories. And what a ride it's been so far. So many places to go.
My wife Melinda and I have lived in Clinton, TN for more than 20-years. We have two kids, who like to travel with us (most of the time)!
My "real" job is working as a communications director for a large church, and in what little spare time I have, I like to garden and take lots of pictures. You might even catch me talking travel on WATE's "Living East Tennessee".
Knoxville, Tennessee As A Destination
In 1982, Knoxville hosted a World's Fair and millions of people came to travel the world all in one place. I visited the fair seven times during its six-month run and after it was over I just wanted to travel the world, something I still plan on doing. For now, at least, my travel is mainly regional with a few trips to other parts of the country.
In Knoxville's backyard, you'll find the Nation's most visited National Park, the Great Smoky Mountains, as well as six other National Parks and National Historic Sites. These are places to climb mountains, explore nature, learn about America's Westward expansion, the Civil War, the life of an American President, and a top-secret city that helped change the course of history.
Touring the natural playgrounds in East Tennessee and surrounding states is another thing you can do on Knoxroadtripper. From fabulous waterfalls to deep river gorges there is much to see in this part of the country.
In some ways, East TN mirrors Western North Carolina and it's wonderful to be so close to the area Uncorked Asheville calls home. This region boasts great cities, small towns filled with charm and unique attractions like a replica of the Parthenon in Athens, Greece and the long-lasting legacy of the 1982 World's Fair, the Sunsphere.
Discover A Southern Travel Blog Filled With Historic Places, Scenic Drives & Great Attractions
Not everything covered on my blog is close to home. My family and I enjoy road trips and travel to Iowa & Missouri and Mardi Gras in New Orleans, often. In fact, we've been enjoying Mardi Gras for nearly two decades now. On the blog, you can get a good taste of the largest "free party in the world" and why it isn't just what you see on television.
My hope is that browsing knoxroadtripper.com will give you plenty of ideas for road trips, vacations or day trips. And even if you've been to the places I've written about, you might get a new perspective on them.
Remember when it comes to Knoxroadtripper, it's always trip time!
Website: knoxroadtripper.com | Facebook | Twitter | Instagram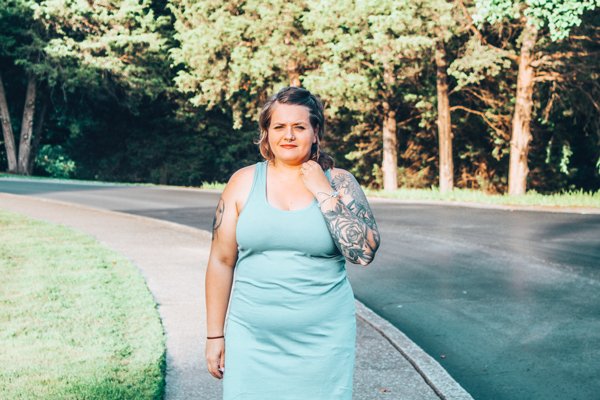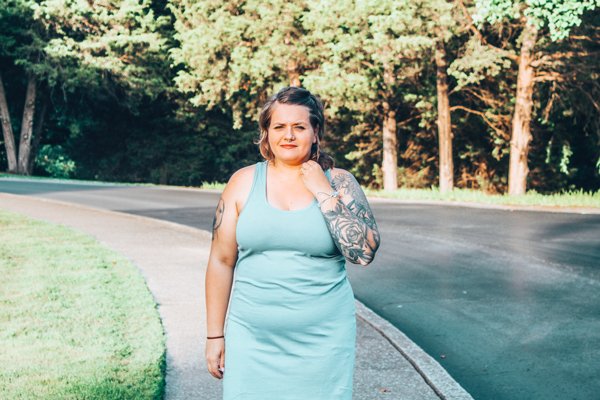 Ashley From Wild Hearted – Nashville, Tennessee (And Worldwide)
Ashley is a freelance writer and blogger based in Nashville, Tennessee. She focuses on sustainability, travel, veganism, mental health, scuba diving, and more. She's passionate about animal rights, sustainable travel, and social impact, and seeks out ethical experiences whether at home or on the road.
At Wild Hearted, readers will find an excellent and ever-growing resource for vegan and sustainable travel and lifestyle. There are vegan destination guides, vegan restaurant reviews, sustainable travel and lifestyle information, vegan recipes, ethical animal tourism guide, cruelty-free packing lists, vegan travel and lifestyle tips, and eco-friendly accommodation reviews.
Additionally, as a Nashville native and based in the city, Ashley considers herself an expert on all things Nashville and surrounding areas. She regularly writes about the city she calls home and is always available for advice and travel tips for Nashville.
Ashley is also the founder of two other websites. Oddities and Curiosities is a website geared towards those who enjoy the strange and unusual things in life – abandoned locations, haunted destinations, the horror genre, unique and weird things to do in destinations, and more. Books, Beans, and Botany is a website for voracious readers, the houseplant curious, and those who need coffee to function.
When Ashley is not traveling or working on her multiple websites or freelance writing, you can find her exploring the corners of Nashville, spending time with her dog, Maximus, somewhere outside, or buying yet another houseplant.
Website: https://wild-hearted.com/ | Facebook | Twitter | Instagram | Pinterest
When planning your next North Carolina and nearby southern vacation, we hope you'll consider checking out the advice on these southern travel blogs.
What Other Southern Bloggers Do You Love?
Are there other North Carolina or southern travel bloggers that you love to follow? Have you discovered a new blogger here that has helped you plan the perfect trip? Please let us know in the comments!

Are you a local southern blogger who would like to be considered for this list? Drop us a line at hello [at] uncorkedasheville [dot] com.

Thank you so much to each of our contributors, as well!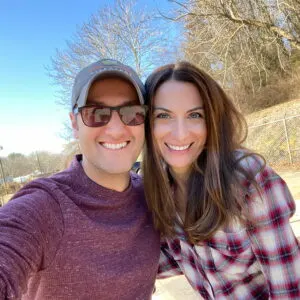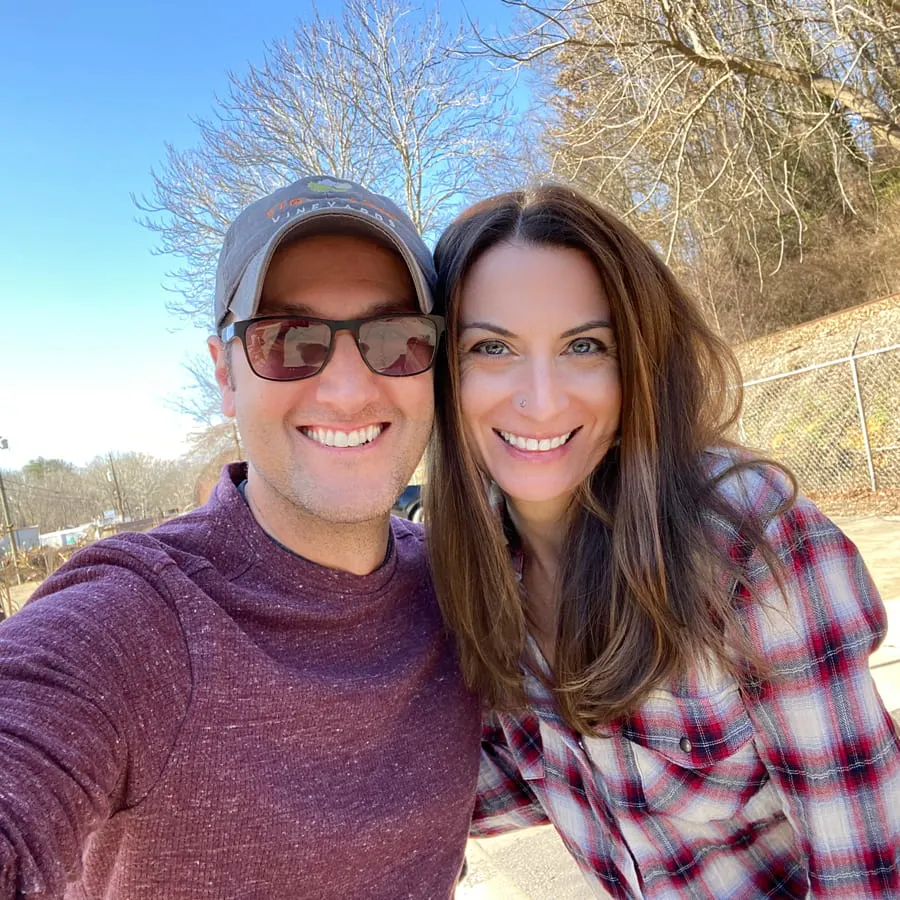 Christine (pronouns: she/her) is the owner and lead writer of Uncorked Asheville. After falling in love with those gorgeous Blue Ridge Mountains, Christine and her husband Tom decided to call Asheville, North Carolina their home. When her pointy Italian nose isn't stuck in a book, Christine is adopting all of the kitties, getting lost in the forest, and drinking an ESB.
Christine has a BA in English and History from Smith College, her MLIS from USF-Tampa, and is a former U.S. Fulbright Scholar - Indonesia. She also owns The Uncorked Librarian LLC with books and movies to inspire travel.